There aren't many venues more eye-catching and lovely than the Longines Global Champions Tour of Miami Beach (Fla.). The action wrapped up over the weekend on April 7-10, and you can see more photos and read all about the $130,000 American Invitational, the $500,000 LGCT Grand Prix of Miami Beach and the debut of the Global Champions League team event in the Chronicle's coverage of the events.
But we also put together a photo gallery of some of the more stunning views we had over the weekend…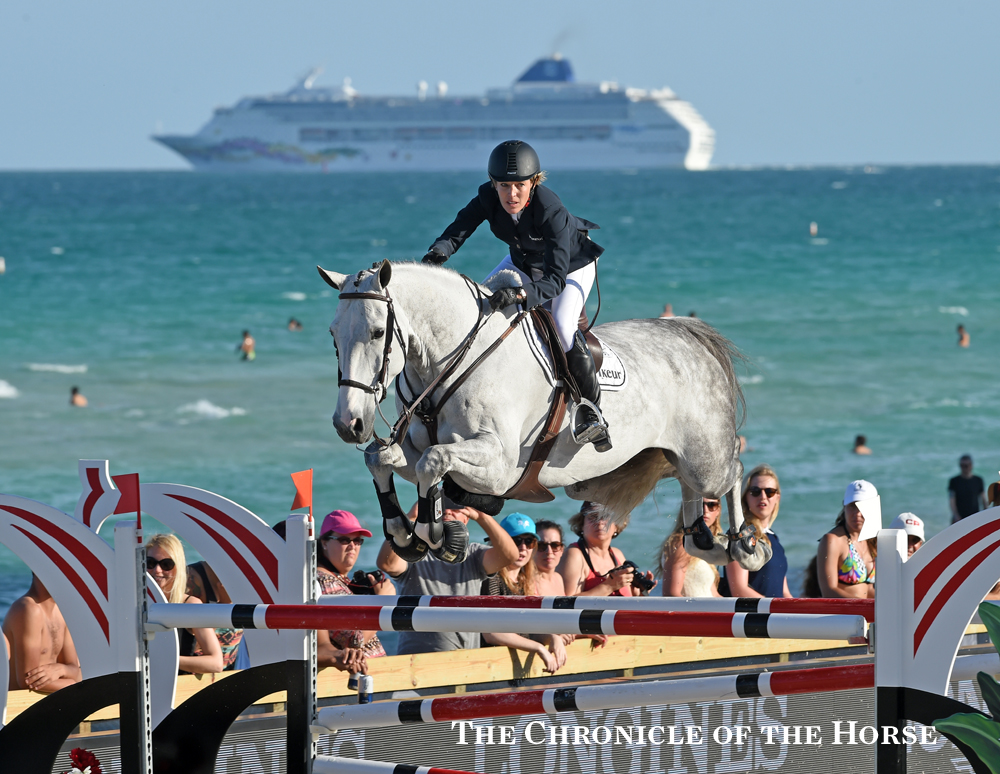 There aren't many times you can catch a cruise ship departing in the background of your jumping shot, but as this ship sailed, Meredith Michaels-Beerbaum and Comanche were on course in the $130,000 American Invitational at just the right time.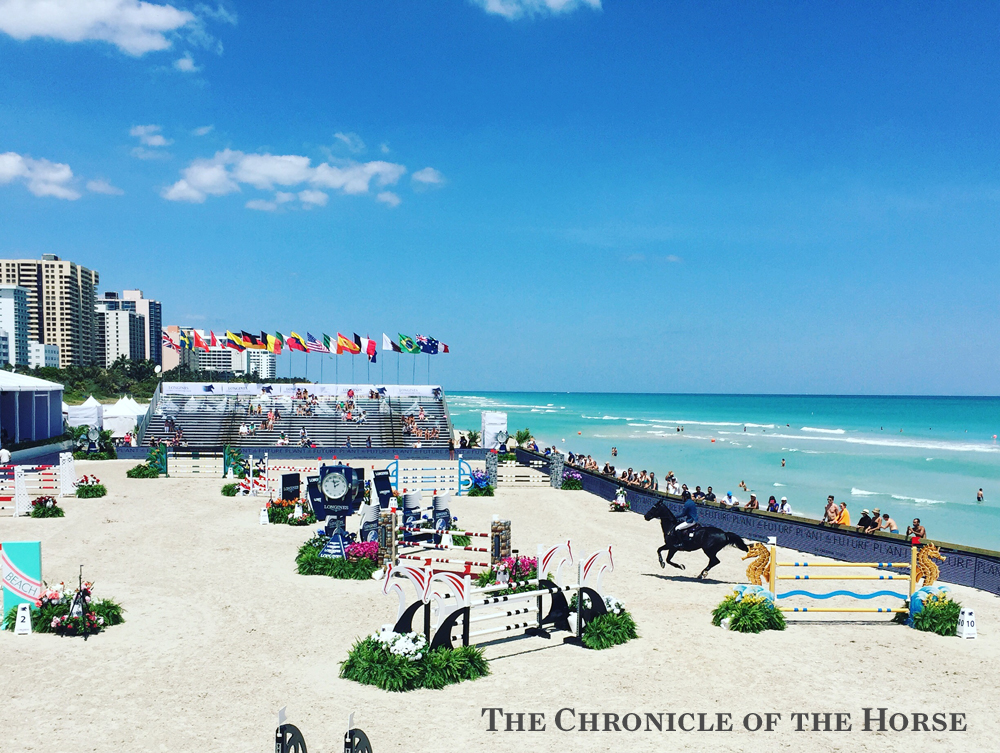 The ring at the LGCT of Miami Beach is truly unique—built with horse show footing set on top of the beach sand, just feet from the ocean waves.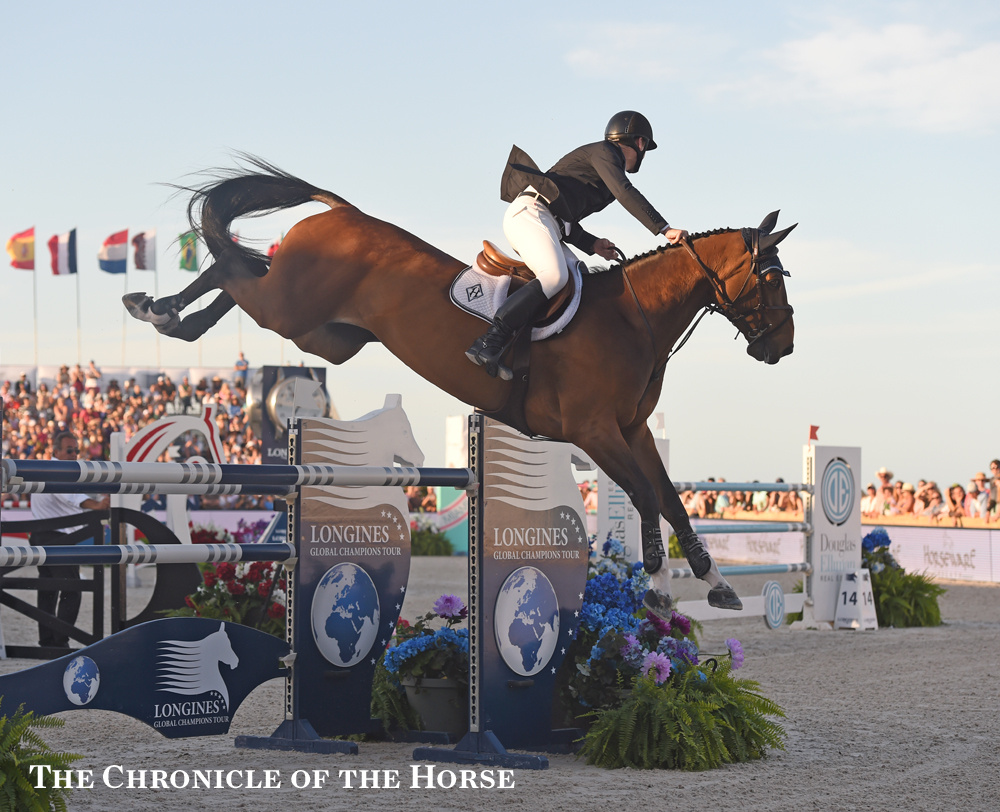 HH Azur's remarkable efforts helped her earn second in the $500,000 LGCT Grand Prix of Miami Beach.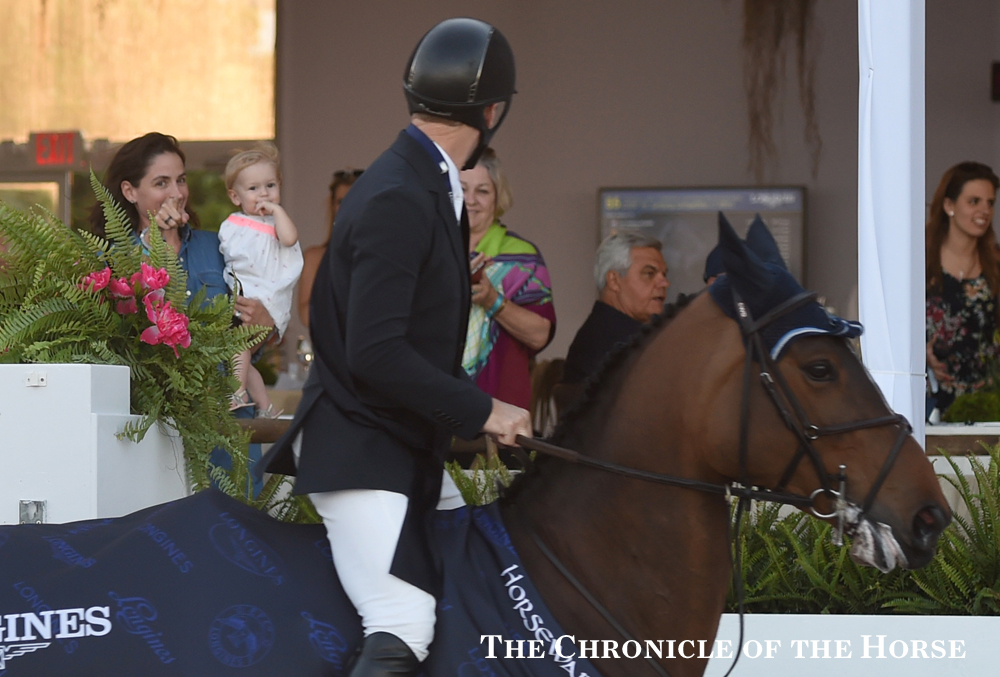 McLain Ward's wife Lauren (left) and daughter Lilly waved to him during the victory gallop of the $500,000 LGCT Grand Prix of Miami Beach.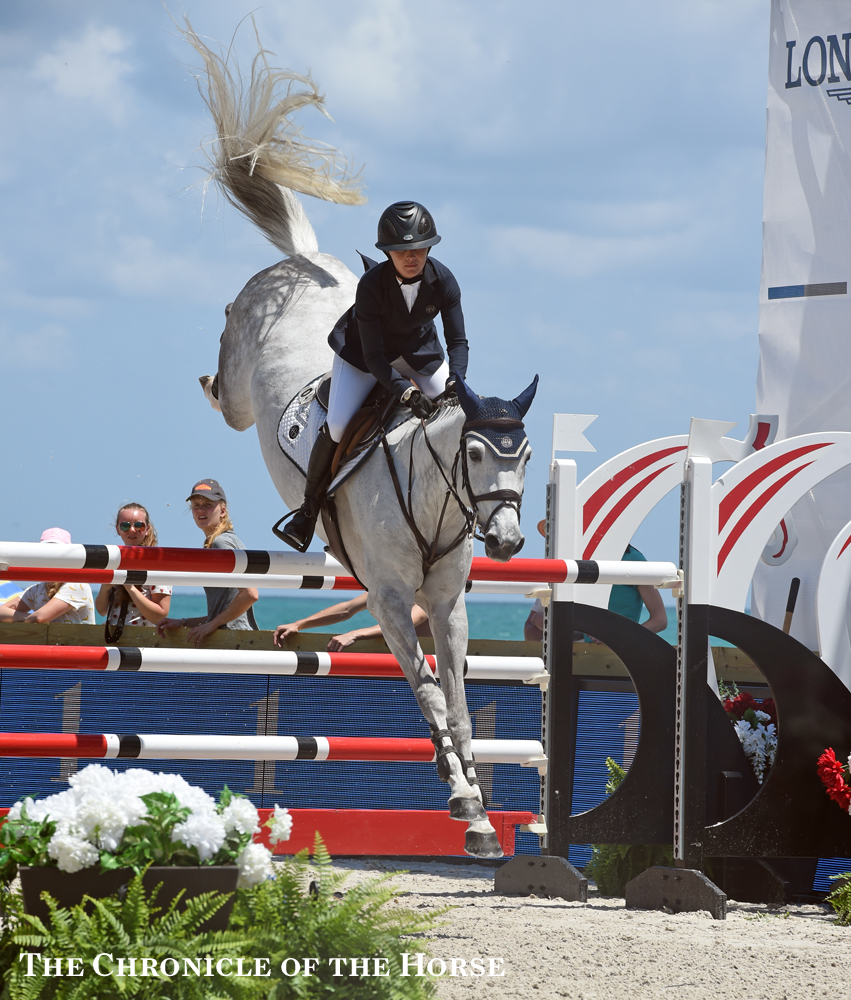 Amanda Derbyshire, a U.S.-based English rider, claimed the blue in the CSI2* Final aboard Lady Maria BH with a tail flying high.

Spectators can literally hang their elbows over the wall of the ring and watch horses jump from just inches away.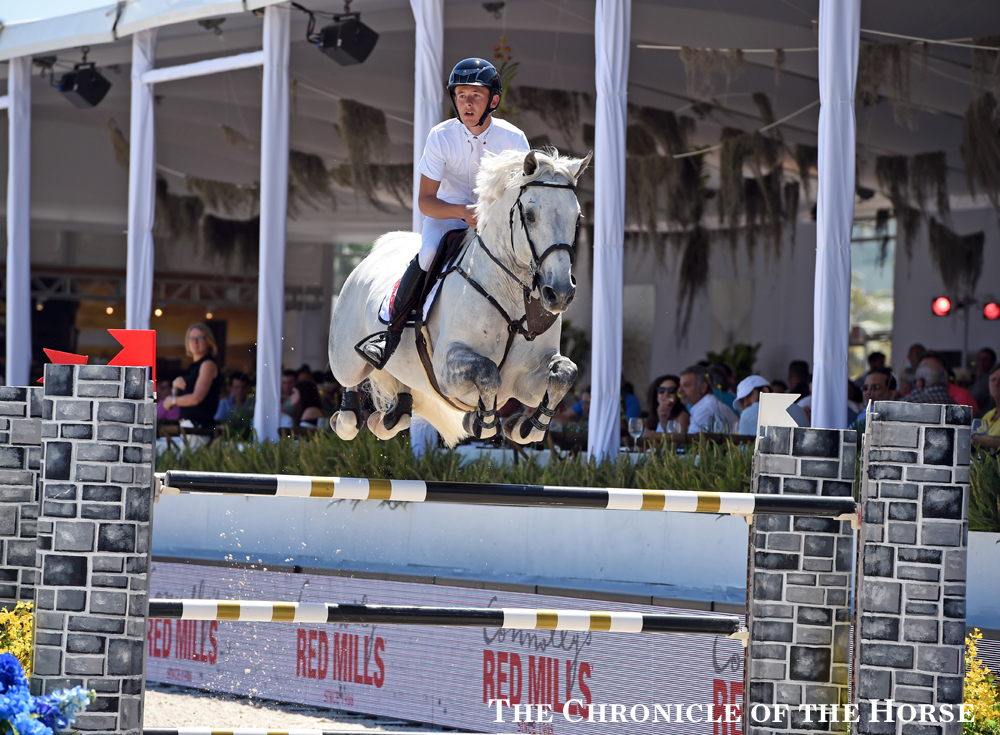 Spectators in the VIP area also had a front-row views as horses and riders like Hector van d'Abdjihoeve and Bertram Allen jumped right in front of them.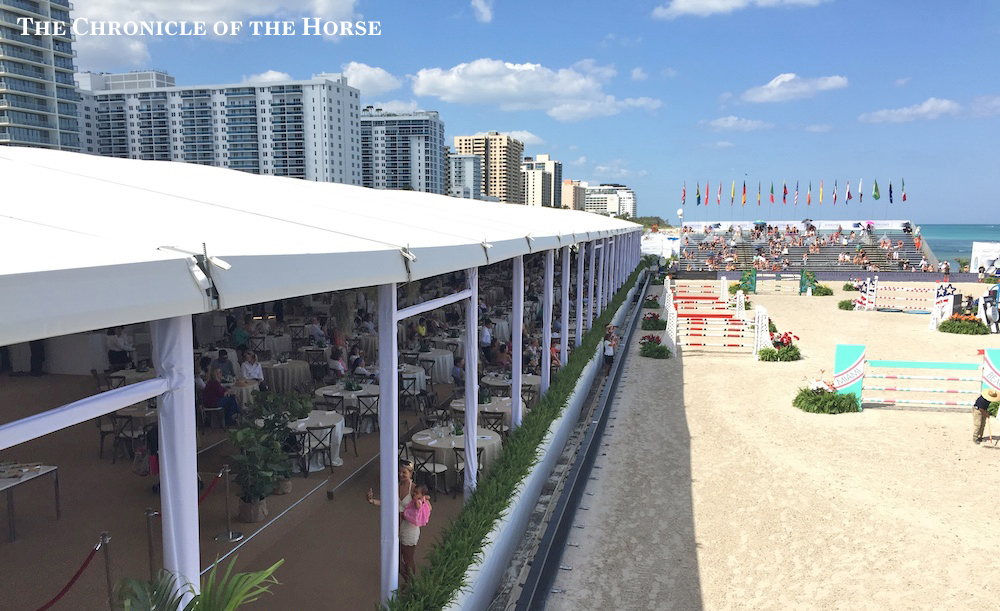 The VIP area lined the long side of the ring with a view of the ocean, while spectator bleachers free to general admission lined one short side of the ring.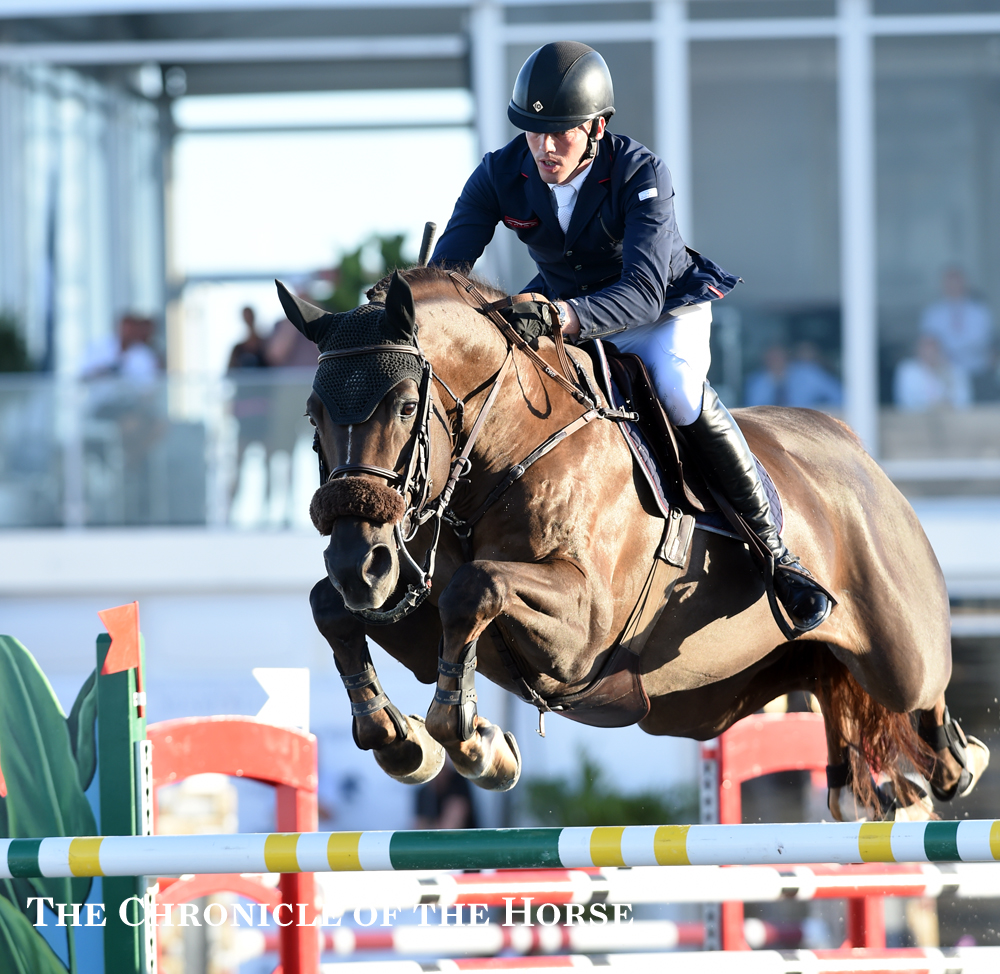 A setting sun put lovely light on Harrie Smolders and Don VHP Z as they competed in the $130,000 American Invitational.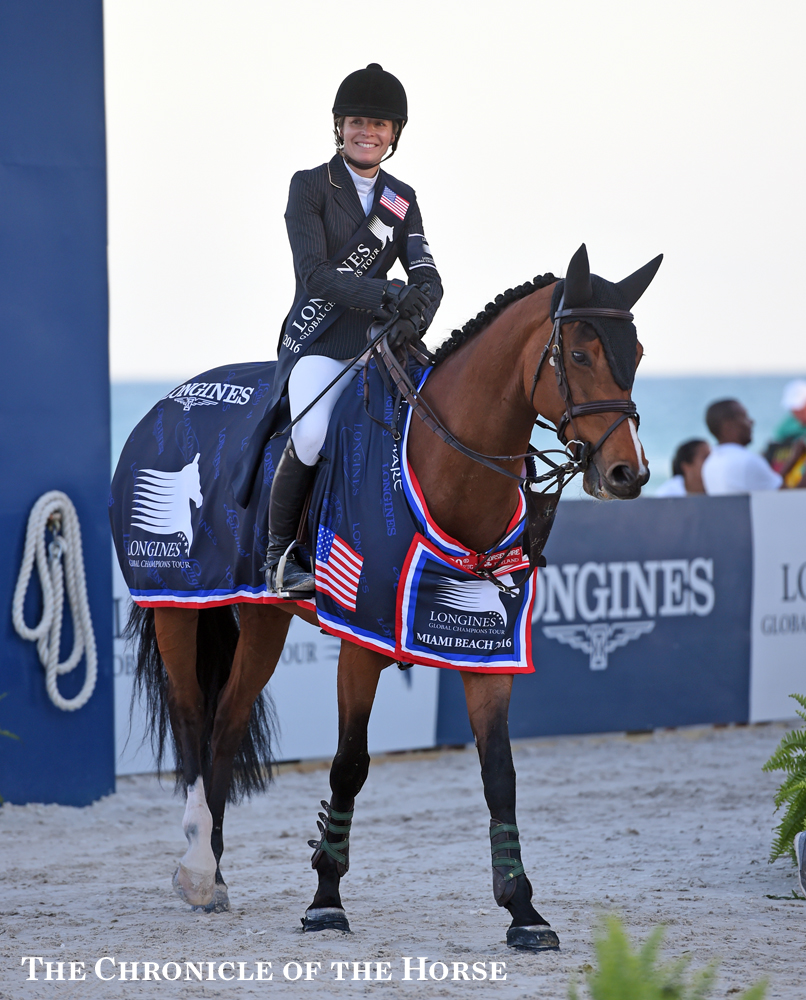 Edwina Alexander was all smiles coming into the ring aboard Lintea Tequila to accept top prize in the $500,000 Longines Global Champions Tour Grand Prix of Miami Beach.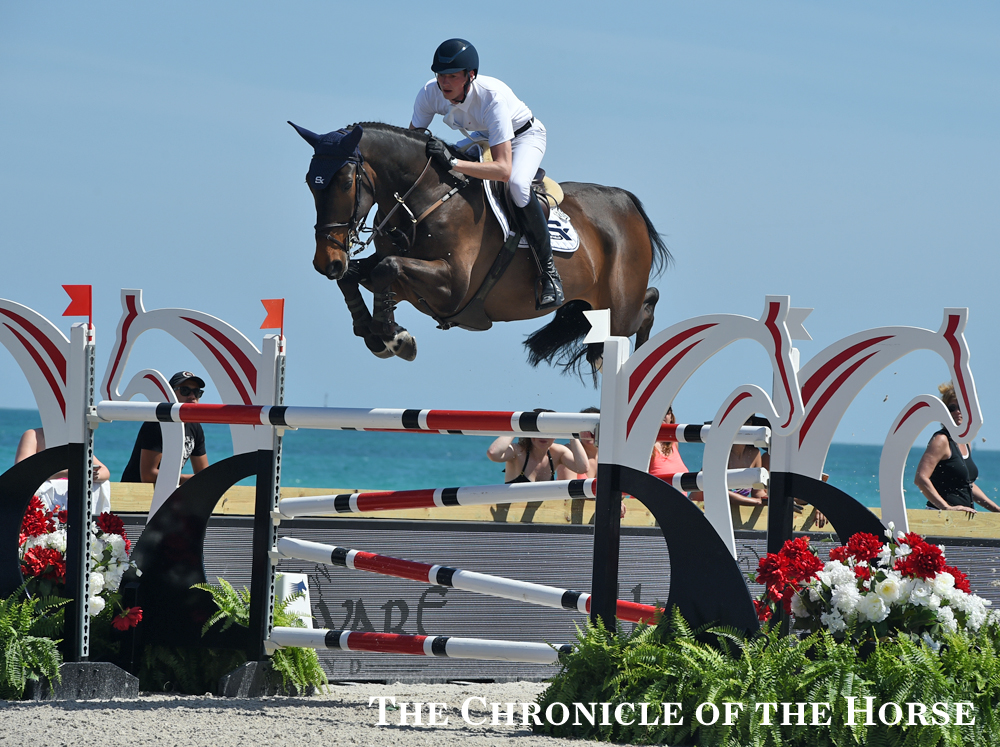 Many horses, like Hidalgo V with Daniel Deusser aboard in the 1.50-meter five-star division, made amazing jumping efforts over the fences.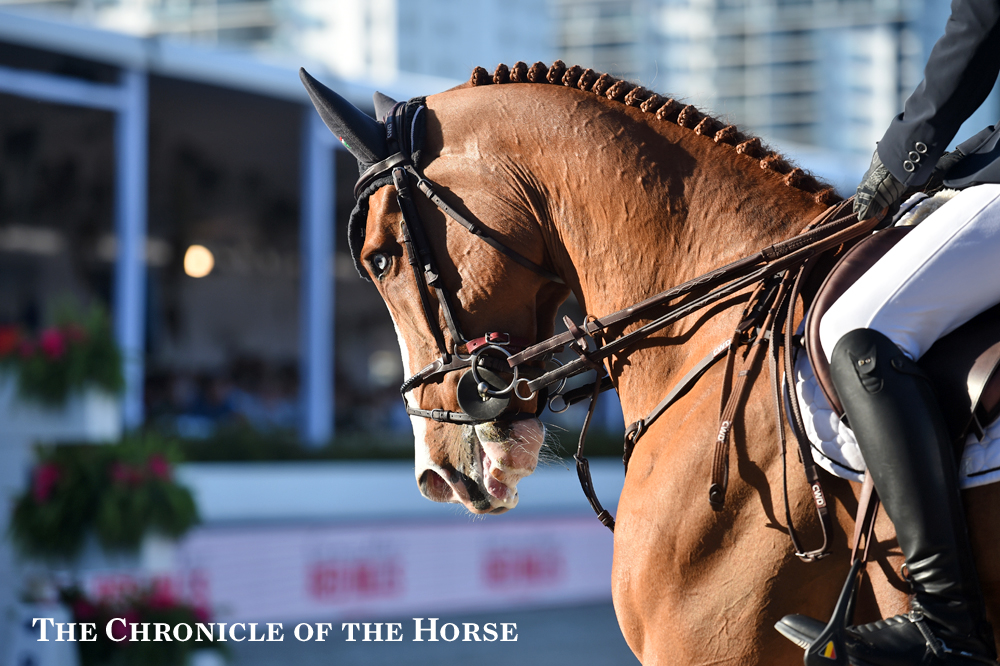 Grand Cru van de Rozenberg's blue eye was a striking feature, as he competed in the $500,000 LGCT Grand Prix of Miami Beach with Belgian rider Jerome Guery.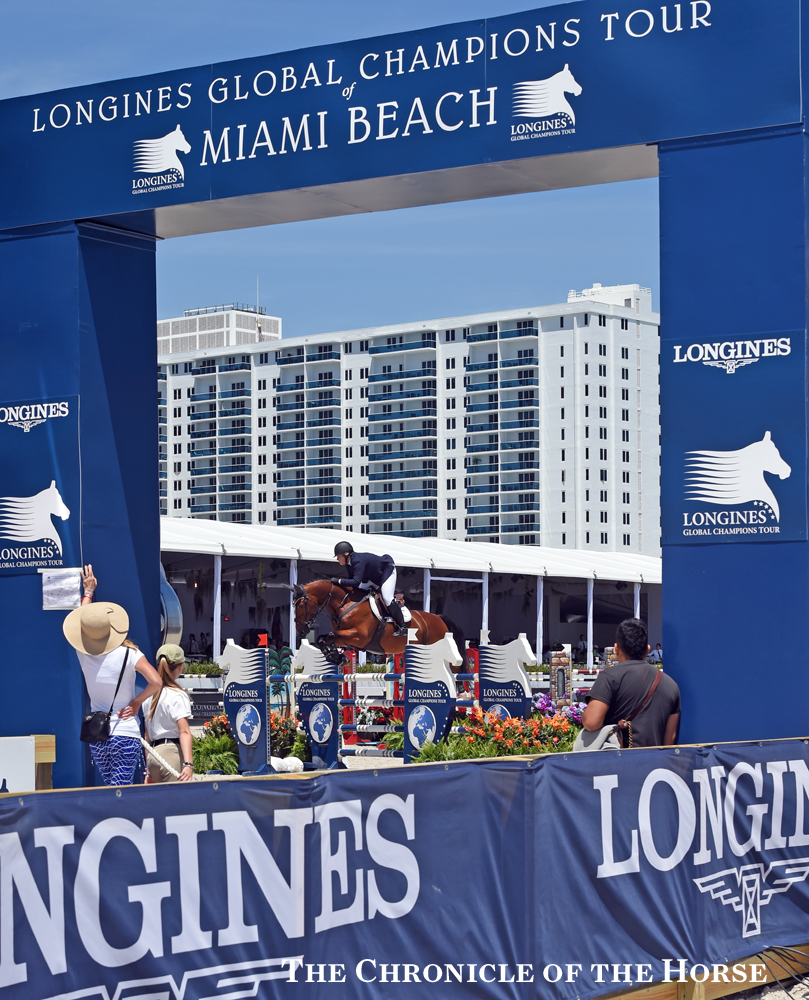 Longines banners framed the in-gate area and were everywhere around the venue.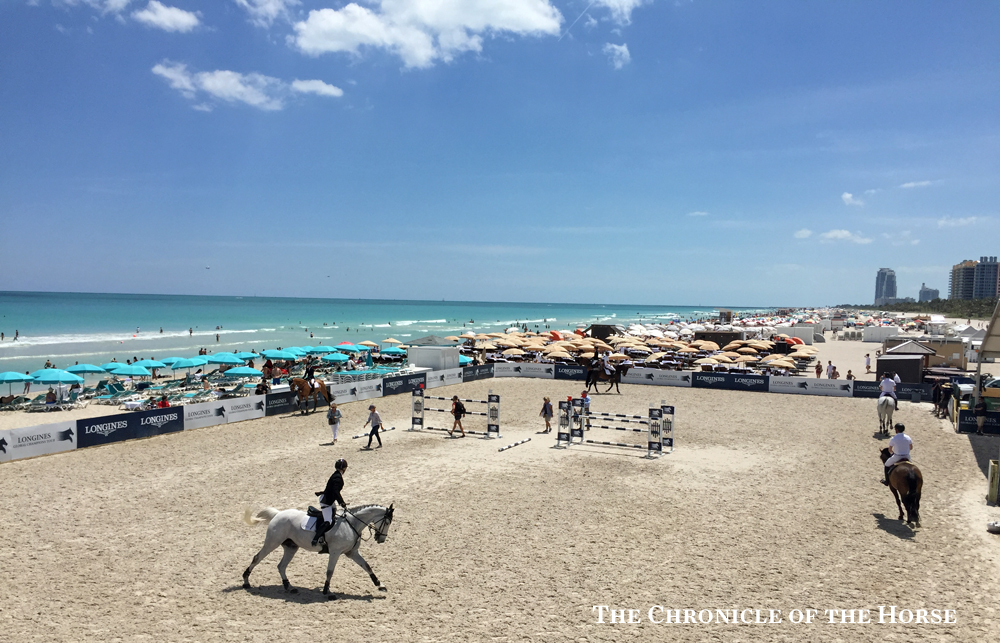 The schooling area was right next to a packed area of the beach, surrounded by beach umbrellas and sunbathers.