Great Britain's Laura Collett and London 52 never let go of the lead at the Badminton Horse Trials, staking their claim on the second day of dressage and adding only 0.4 show jumping time penalties over the course of the competition to finish on 21.4, a record-low final score for the event.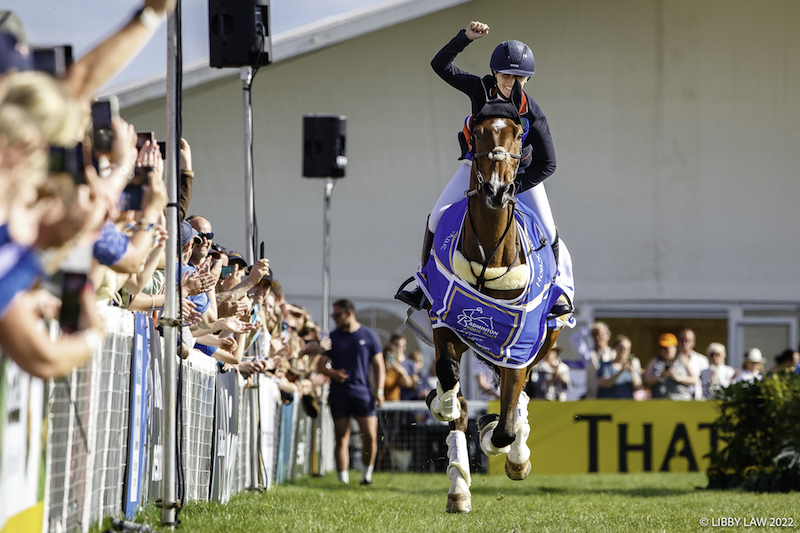 Although she had a rail in hand heading into competition Sunday, that didn't diminish the pressure.
"That horse is amazing," she said of the 13-year-old Holsteiner gelding (Landos—Vernante, Quinar Z) owned by Keith Scott and Karen Bartlett. "He jumped his socks off. I couldn't see a distance anywhere but he just got higher and higher."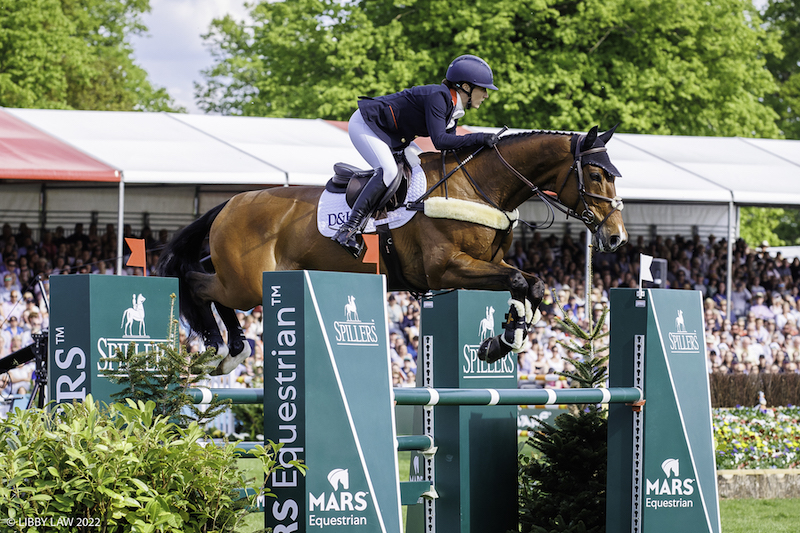 Ros Canter and Lordships Graffalo moved up from fourth to finish second behind Collett, and were the only combination to finish on their dressage score, an achievement made even more impressive by the fact that it was the gelding's first five-star. FEI world No. 1 event rider Oliver Townend—who had been sitting second and third, respectively, on  Swallow Springs and Ballaghmor Class after cross-country—had to settle for third and fifth after each horse had a rail down.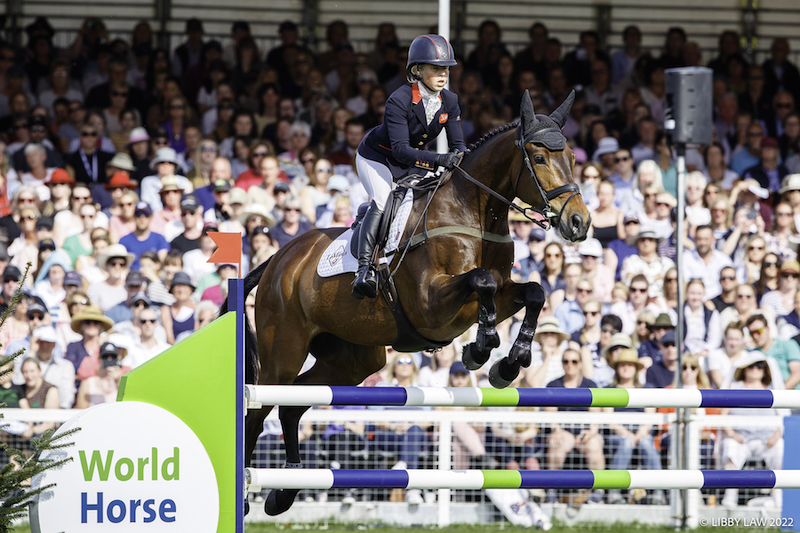 It was the first British sweep of the top placings since Pippa Funnell led William Fox-Pitt and Leslie Law in 2002, and Collett revealed that Funnell's win on Supreme Rock 20 years ago had been her childhood inspiration.
"I was going round the cross-country on my aunt's shoulders and I wanted to be Pippa Funnell winning Badminton," she said.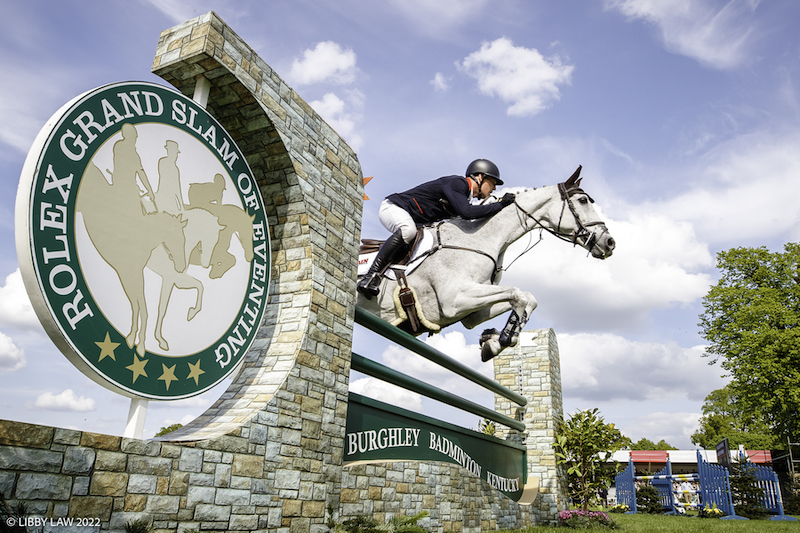 Piggy March and Vanir Kamira, the 2019 Badminton winners who set the early standard on the cross-country yesterday, finished fourth with just one rail down.
"I think that's the best 'Tilly' has ever jumped. She left her heart out on the cross-country course yesterday so I was a bit worried today, but shouldn't have been," March said of the 17 -year-old mare.
David Doel, a Badminton first-timer who lives just 20 minutes down the road, vaulted from 32nd after dressage to finish in sixth place on Galileo Nieuwmoed with a double clear.
The U.S. contingent ended the weekend with two riders, both Badminton rookies, in the top 15. Tamie Smith was the top American finisher, taking ninth aboard Mai Baum, producing one of the day's four double-clear rounds. And Ariel Grald added just 0.4 time penalties on her way to a clear round with Leamore Master Plan to finish 15th.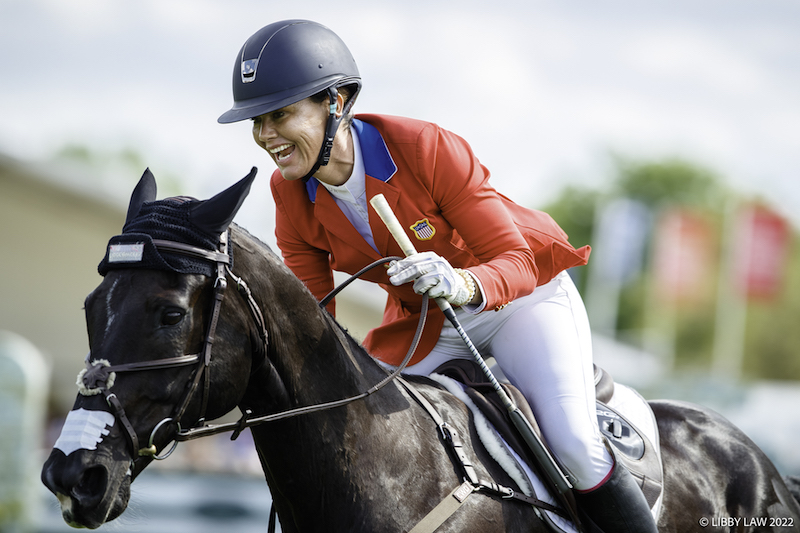 Phillip Dutton had two rails down on Z to place 26th, while Will Faudree also lowered two fences and added 0.4 time penalties with Mama's Magic Way to finish 31st. Emily Hamel and Corvett had one rail and 1.2 time penalties to finish 52nd in their first Badminton.
U.S.-based Australian rider Dom Schramm had two rails and 0.4 time penalties to finish 49th with Bolytair B. Canadian Mike Winter finished 51st on El Mundo after dropping a rail and adding 2.4 time penalties.
Fifty-two combinations finished the event out of 85 starters.
Read all of our Badminton coverage here. Click here for full results.