New York City—Sept. 23
Stella Styslinger could feel her nerves creeping in as she prepared for her turn to compete in the $2,500 Junior/Amateur Classic at the Rolex Central Park Horse Show. But that didn't last.
"Walking up to the ring is a surreal atmosphere," said Styslinger, 18. "There's a baseball game going on next to you and people everywhere. But once I jumped the first fence the horse assured me he was going to have a good round. After that I settled in."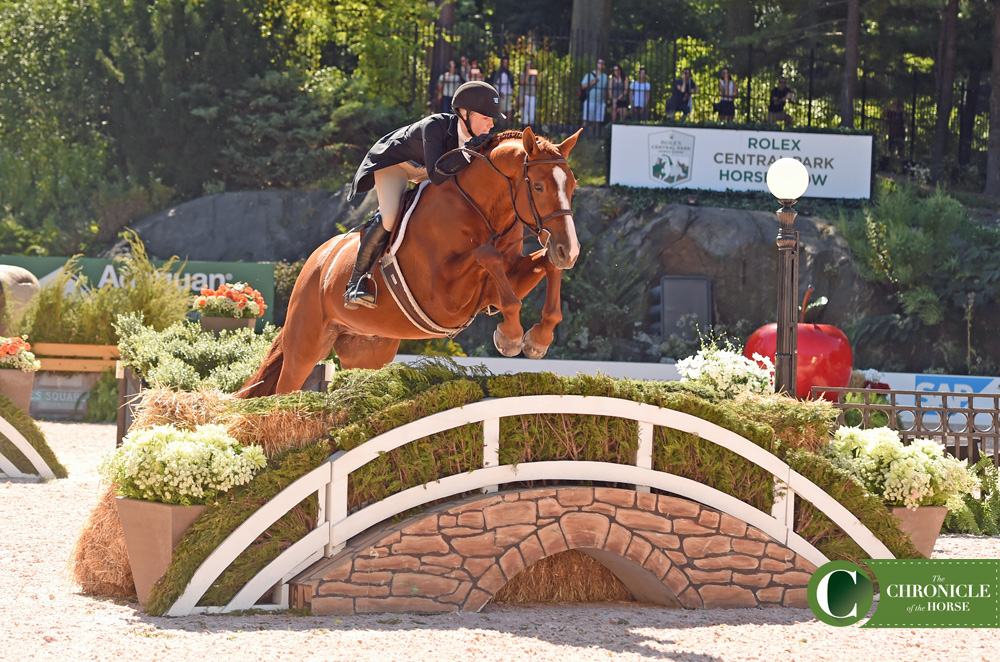 Styslinger and Cassanto kept their cool to earn a score of 83 and the blue ribbon.
The University of Virginia freshman rides with Jack Towell and Liza Boyd, but originally hails from Birmingham, Ala.
"It's really great to come here because both my siblings live here, and my friends from college were able to come to come watch me," she said. "I've been ice skating in this ring. It's crazy!"
Fellow juniors Camille Leblond and Category finished in second place, in their second trip to the Rolex Central Park Horse Show. The Seattle rider came east for the fall indoor circuit.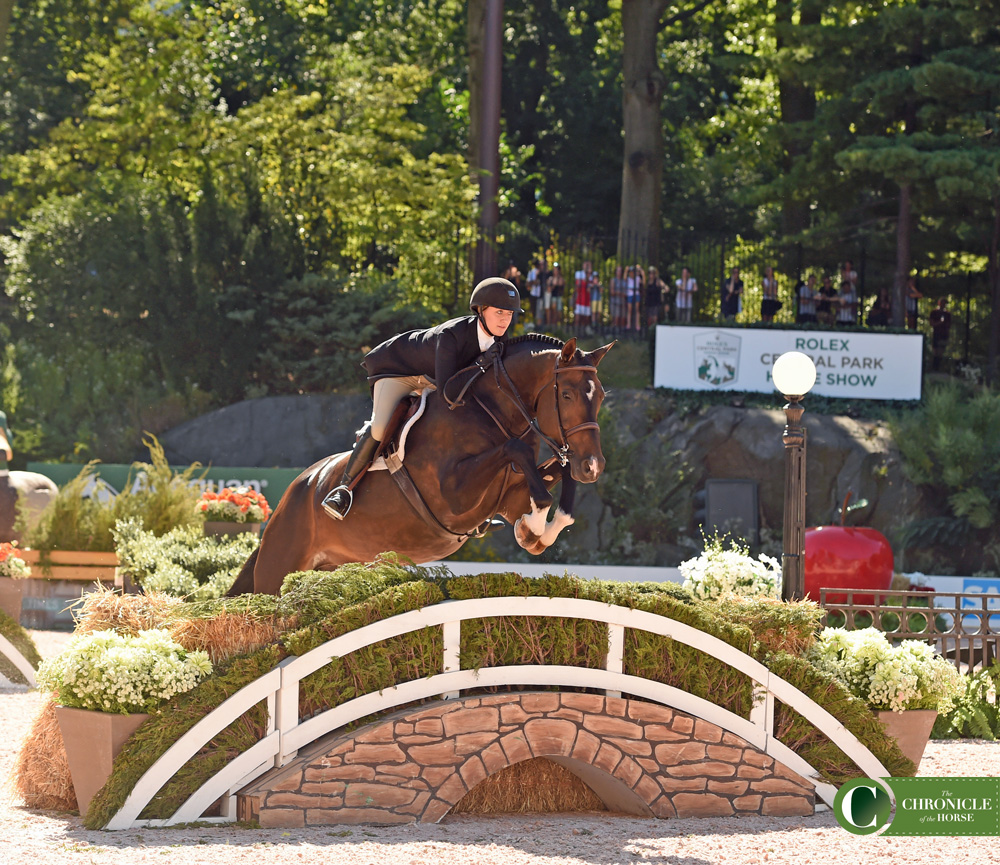 "I've only been riding him for six months, but he's been beyond amazing," said Leblond. "He was very good today. It's a nerve-wracking atmosphere for us and for the horses. My trainer [Alexis Taylor-Silvernale] helped me a lot and helped me be prepared for today."
Amateur Anna Rossi and Cakebread finished right on Category's heels, with a mark of 78.
"I came two years ago to watch, but this is my first time riding her in New York City," she said.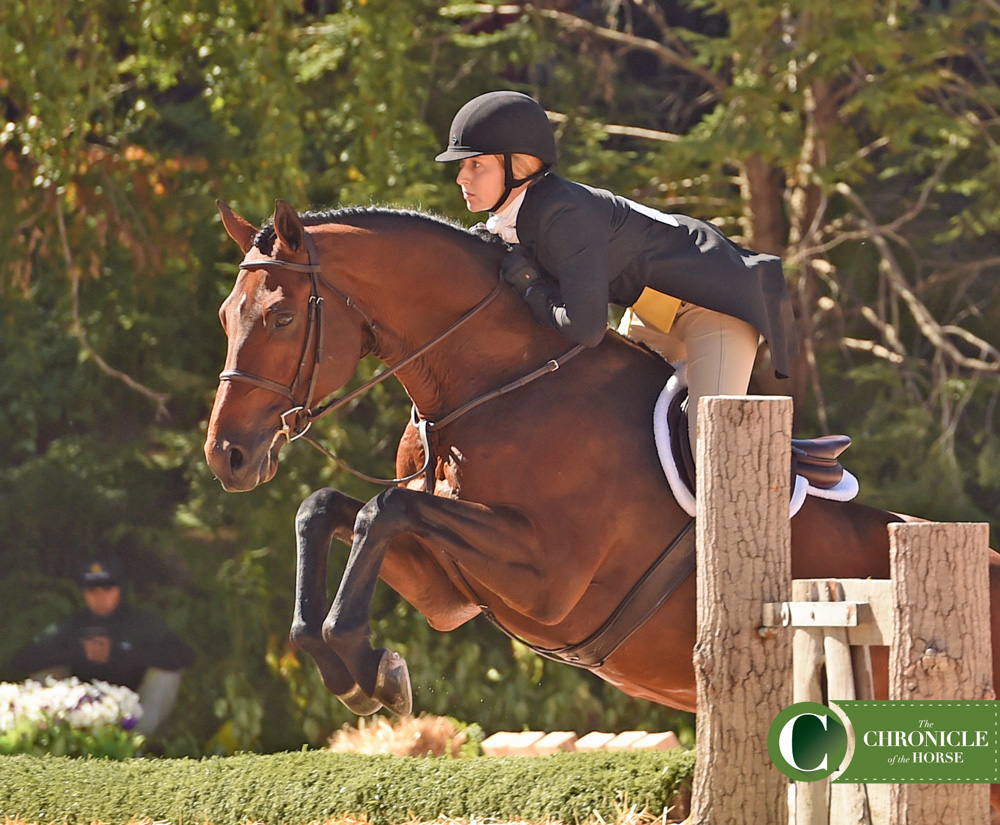 Rossi joked that the special location of the horse show meant that her non-horsey friends were finally convinced to come watch her ride.
"It draws a really unique vibe, she said.
For more in-depth coverage from the fourth annual 2017 Rolex Central Park Horse Show, check out the October 9 issue of The Chronicle of the Horse magazine.
Want to know when each class goes and where to watch the livestream? We've got that information for you!
You can see full results from the Rolex Central Park Horse Show here. 
Follow along with all the action from the Rolex Central Park Horse Show with the Chronicle, and make sure you're following us on Facebook, Twitter and Instagram at @chronofhorse.