Mill Spring, N.C.—April 7
With several pairs headed to the Land Rover Kentucky CCI5*-L in a few weeks, today's advanced division at The Fork was stacked with experienced horse-and-rider combinations.
Time penalties were abundant as many headed to Kentucky weren't going all out on this run, but Clark Montgomery took advantage with his off-the-track Thoroughbred mare Caribbean Soul, who sped around easily with just 1.6 time penalties to take the win in her third advanced start.
Montgomery was sixth after show jumping with a clear round.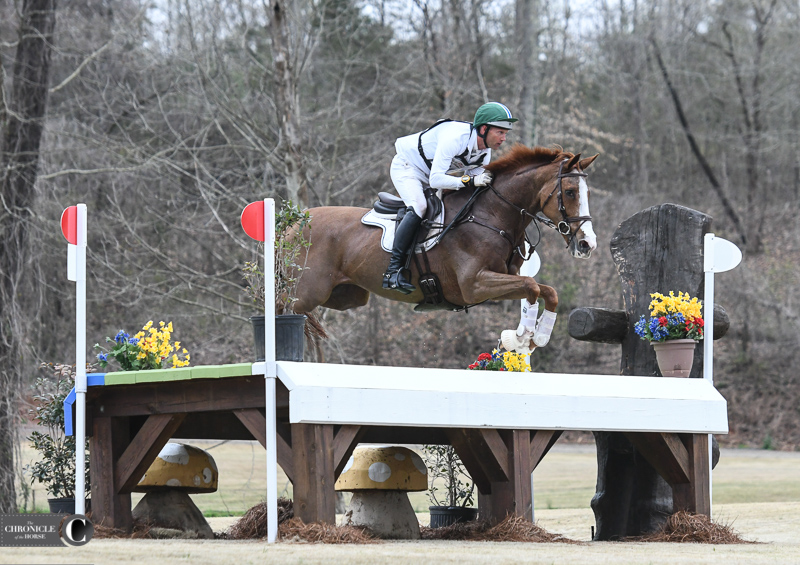 "Show jumping she was great, and cross-country she was absolutely phenomenal," he said. "I couldn't have asked for her to be better. Her gallop is just the coolest thing I've ever felt. It's so easy. She just loves it. Honestly, I wasn't going to go quick on her today, but it's the speed she operates out of, so I just let her cruise around, and she came in that fast. It was wonderful.
"I thought the course was super," he continued. "It was tough enough and big enough. It was the biggest track that she's jumped to date. I like Mark [Phillips'] courses a lot because they remind me a lot of the tracks you jump in England—the bolder, forward distances and bigger fences, and the setting down there on the old golf course is absolutely beautiful around the lake."
Montgomery's had "Jess," a 12-year-old mare (Cimarron Secret—Ogygian's Dasire, Ogygian) owned by the Caribbean Soul Syndicate, for a little over a year after buying her from Maren Foster, who produced her through the CCI2*-L level.
He's hoping to keep her and to take her to the Mars, Incorporated Bromont CCI4*-L, but first, he's working on filling two to three more shares in her syndicate.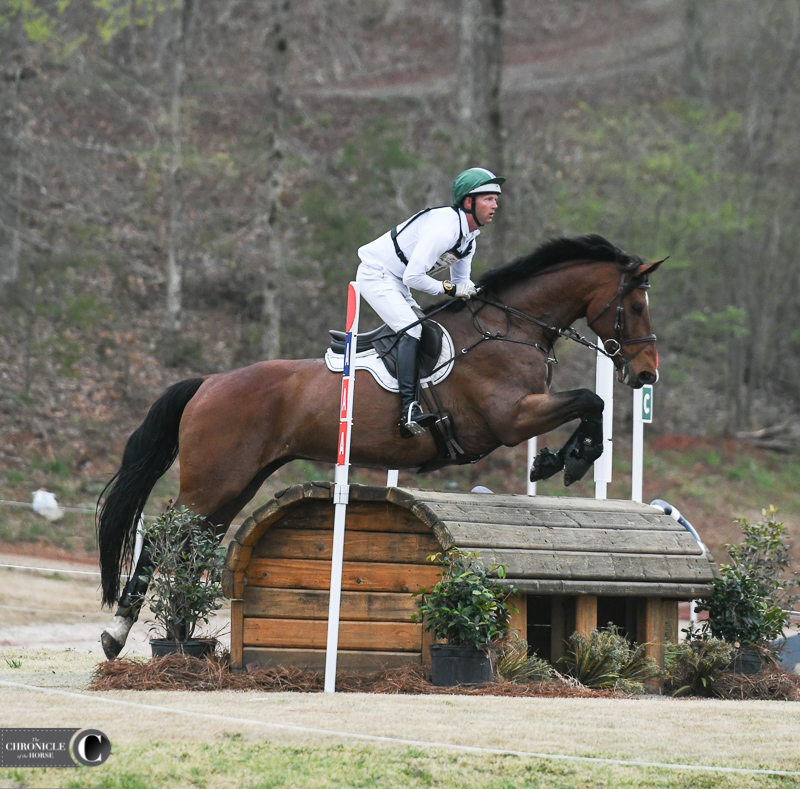 Montgomery also picked up the open intermediate win with Elizabeth Massa's 11-year-old Dutch Warmblood gelding Theodoor (Unaniem—Marinus, Faram).
He's giving the gelding a bit of confidence at the level before Massa, who is a college student, takes the ride back.
"She wanted me to bring him out this winter/spring and get him back out to the level and give him the confidence that would, in turn, give her the confidence to do it," he said. "He's come a long way and ran around today really well and quick enough and confident, so I think she's ready to take the reins back over again."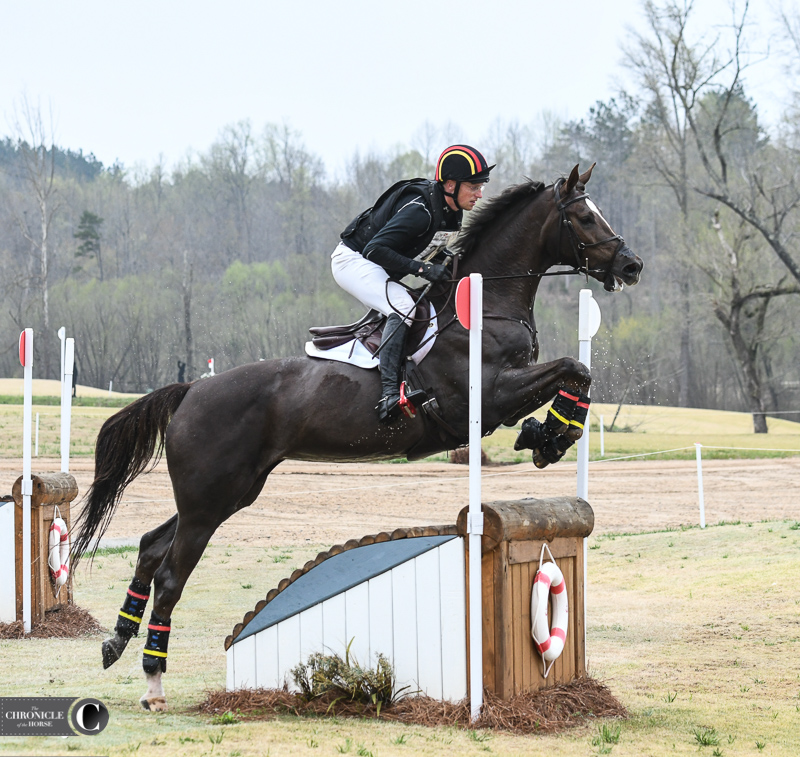 Doug Payne maintained his lead in the CCI3*-S with Starr Witness to take the win. The 8-year-old Dutch Warmblood mare (Chello III—Carmen, Veneur) owned by Payne, Catherine Winter and Laurie McRee, made the transition to be an eventer about 18 months ago.
Payne was looking for a smooth ride today after working to make "Ginja" less careful on cross-country.
"She was just on it," he said. "Going to Jockey Club [CCI3*-L (Florida) last fall] really helped her a lot. I'm starting to press her a bit more, and I'll do that more often as she becomes more comfortable galloping. It was a tough track. There was a lot to do and a lot to look at. I think the horses finished stronger, better and more confident."
For full results, click here.
We're on site at The Fork at the Tryon International Equestrian Center all weekend to bring you news, photos and stories. Check out the April 22 print edition of the Chronicle for much more.