Devon, Pa.—June 1
Crossing the threshold of the "Where Champions Meet," Hunt Tosh tried to keep it in perspective. Sure, he was riding Cannon Creek, a horse who—just in a year's time—earned quite a track record for being just that: a champion. But as his pilot, Tosh tried his best to shove that notion out of his head.
"I try not to think about stuff like that," said the Milton, Georgia, professional. "He's such a good horse. We've talked about before how he comes out every day and tries so hard. … Yesterday he was beautiful—90, 91 to begin with. He had a little rub today; I think he was maybe a little tired."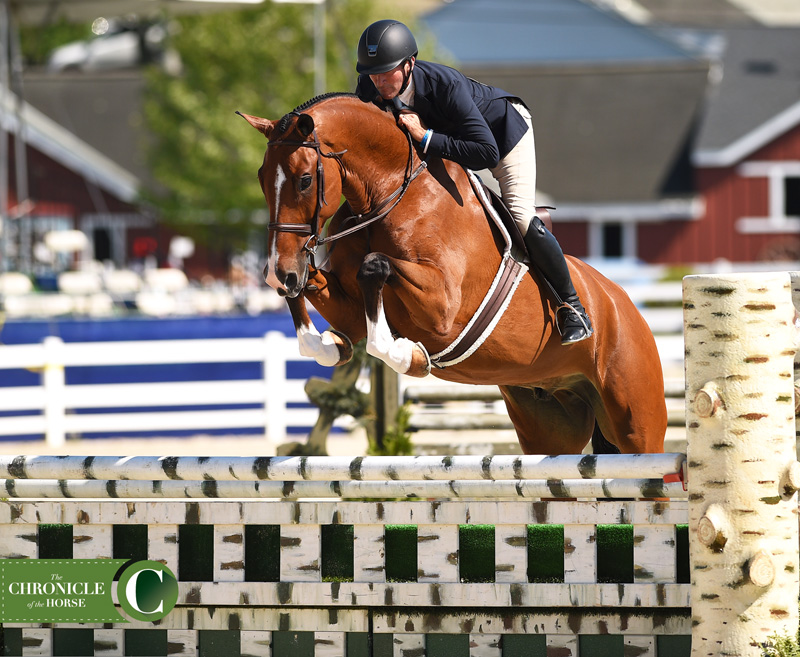 With the way the points played out in the high performance division, the pair had to show off in the hack in order to beat Amanda Steege and Lafitte De Muze for the championship. They did, and by topping Wednesday's class, with Steege taking the red rosette, Tosh and 11-year-old Holsteiner gelding (Cancara—Tiffany S) owned by the Wheeler family added another tricolor for their growing collection.
"He always tries his hardest to pull through, so even if we hadn't made it happen, he's still such a great horse," Tosh said. "It's great fun to have his first Devon championship."
In the past year, the pair have earned almost every major distinction imaginable in the hunter ring. They topped the 2021 Platinum Performance USHJA International Hunter Derby Championship (Kentucky), nabbed grand champion hunter honors at the Pennsylvania Horse Show—with Tosh taking a leading hunter rider to boot—and earned the tricolor in the 2021 Washington International (North Carolina) high performance division. From there, they were named the Chronicle's show hunter horse and person for 2021 as well as Tosh taking U.S. Equestrian Federation's National Equestrian of the Year honors.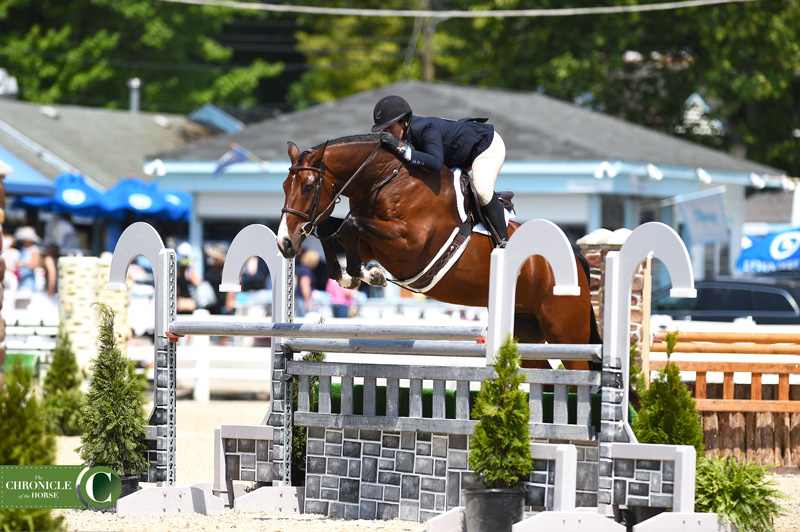 To cope with the sky-high standard last year set, Tosh thinks instead of his good fortune.
"Scott [Stewart] and I were talking about that this morning—I was congratulating him on his Hall of Fame—it's actually, they're such great horses, and we're so lucky to be able to do this," Tosh said. "You remind yourself every day how lucky we are to be here, do this. We missed it a couple years obviously with COVID; to be able to be back, you have to enjoy it, even if they make a mistake.
"Look at my day job," he continued, "I couldn't ask for anything better."
Even Reprioritizing Can't Keep Colvin From The Top
In November, Tori Colvin started looking ahead toward the new year. She wanted to start it with renewed focus on her own business, Victoria Colvin LLC, so after numerous years as the go-to jockey for the Ingram family, she parted ways.
The reprioritization meant leaning into working with her young ones—some which she's found and some she and her mom, Brigid Colvin, bred. It also has given her more time to focus on other clients, whether it be as a rider for Jimmy and Ellen Toon's Gabriel or as a trainer for junior and amateur clients.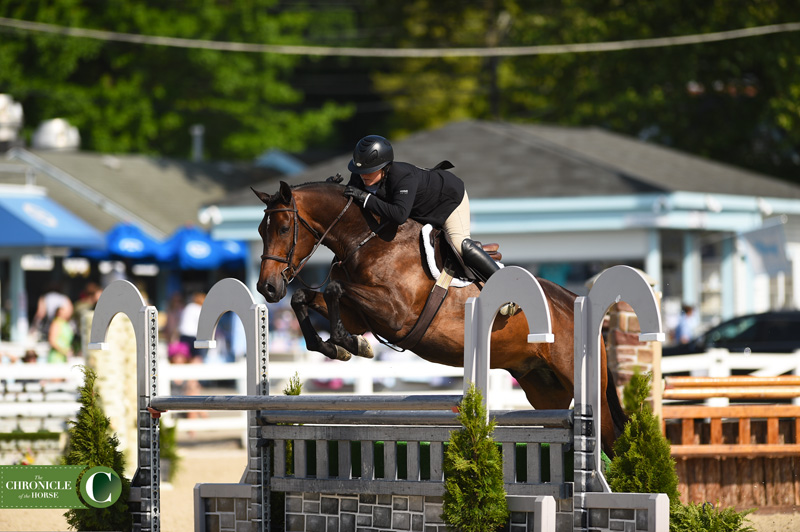 "I started to do a little less to concentrate more on my business and then also people like Jimmy and Ellen—they're the ones that I've been riding for a bit—and some other clients outside," she said. "To focus a little more on that. And then also the younger ones. I have some amount of those, so to concentrate on those and spend more time with those and bring those along."
Tori started consistently showing Gabriel, an 11-year-old Dutch Warmblood gelding (Azteca VLD—Ribalia H. B.), at the end of 2018. With Toon taking him around the amateur-owner division, Tori helped bring the bay gelding up to the high performance conformation level. On Wednesday, the pair nabbed the Devon tricolor in the division above Chris Payne and Gratitude.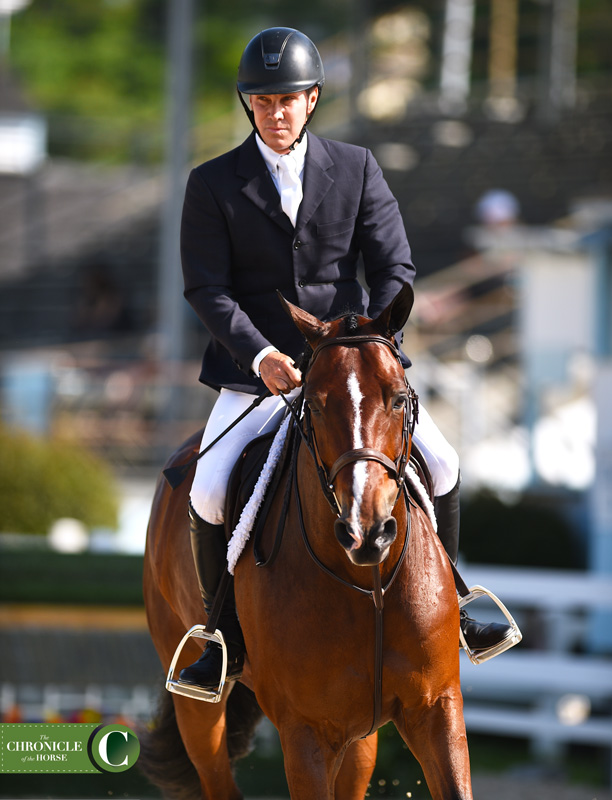 "They do most of the work at home and everything, then I just show him and ride him a couple times at home," Tori said of the Toons. "So they do all the back work. He's very fun, kind of just straightforward. He's been the same at the smaller height all the way through."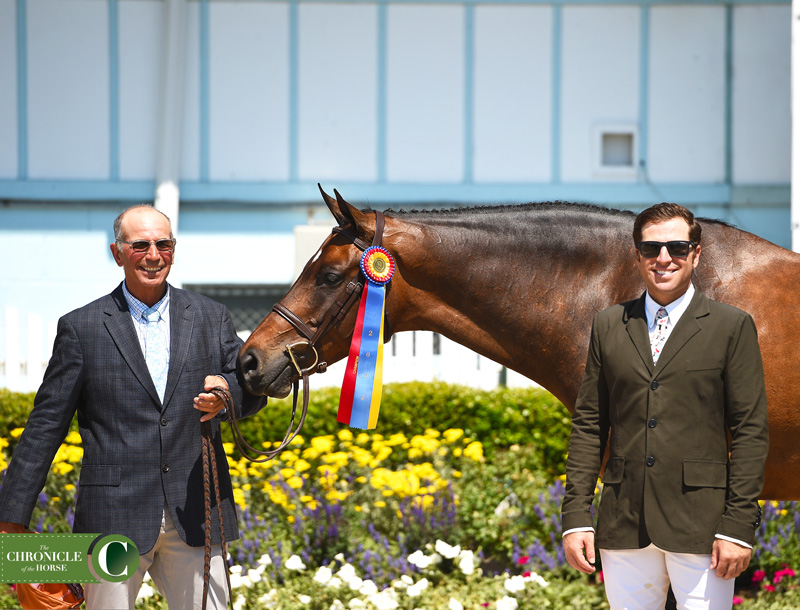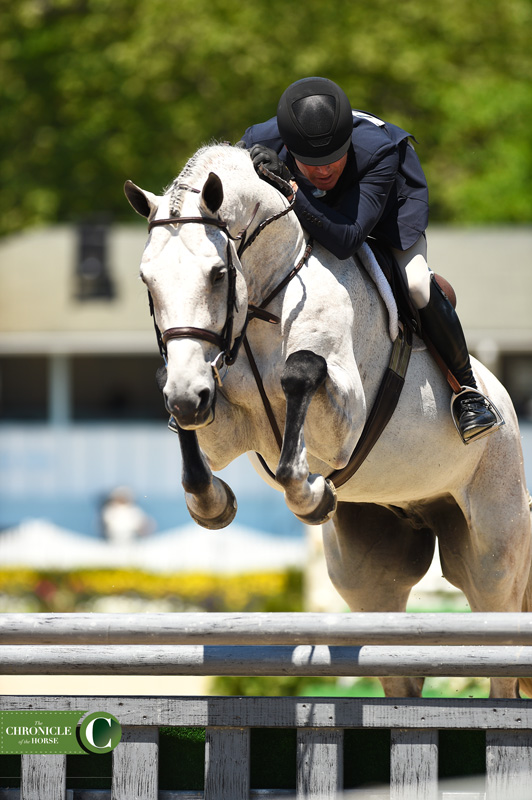 Important Links: Devon Horse Show website / Order of go and results / The complete schedule of classes and exhibitions / Livestreaming / All of the Chronicle's coverage
The Chronicle will be on site all week bringing you beautiful photos, daily reports and more. Don't forget to pick up copies of The Chronicle of the Horse magazine. Junior Weekend coverage will be found in the June 13 & 20 issue, and coverage of Senior Week will be in the June 27 issue.