Harrisburg, Pa.—Oct. 19
When Cannon Creek and Hunt Tosh won the Platinum Performance USHJA International Hunter Derby Championships earlier this year, comparisons immediately started between the horse and Tosh's former top mount Lone Star. It's easy to see why. Both horses are bays with a white stripe and phenomenal, relaxed jumping style, and both won the Derby Championships.
And after this week, there's another reason to compare the two: Cannon Creek repeated Lone Star's record of winning the high performance hunter and the grand hunter championships on Tuesday at the Pennsylvania National.
"He's always reminded us of Lone Star so much—winning Derby Finals, and Lone Star also did that here, so to have him follow in his footsteps again is special," Tosh said.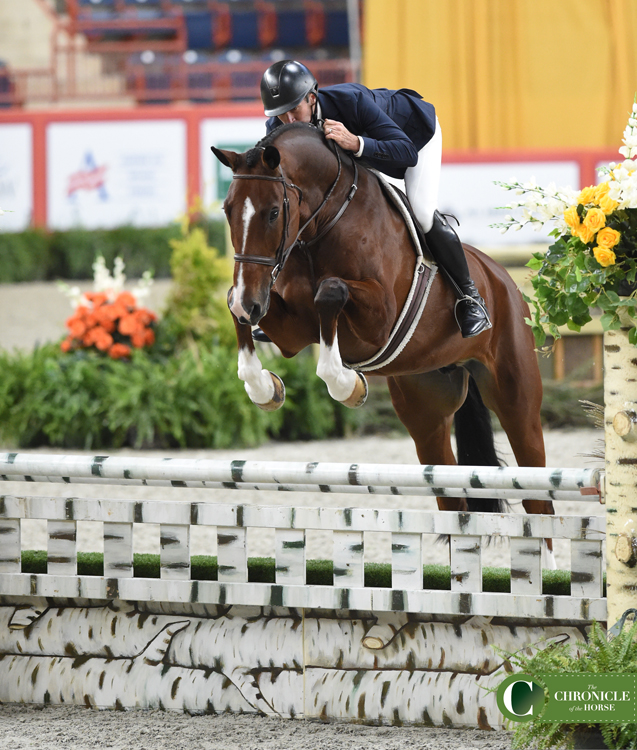 Cannon Creek, owned by Douglas Wheeler and Ken Wheeler Jr., claimed the high performance title in Harrisburg over Greg Crolick and Handwritten by winning all of his over fences classes and finishing second under saddle. His performance boosted Tosh to the leading hunter rider award, and the judges also selected Tosh for the Kenny Wheeler Style of Riding award.
"I'm so lucky to, obviously, ride for the Wheelers and their family," Tosh said. "The number of great horses that they've had come here [is incredible] and then obviously to win the Kenny Wheeler Style of Riding Award today, with him passing this year, that was very special."
Tosh just paired up with the 10-year-old gelding after the HITS Ocala (Florida) circuit this year.
"He's got such a good brain to begin with," Tosh said. "He's very simple to prepare, simple to show. He's very scopey and [has a] huge stride. He really makes my job easy. He tries not to make mistakes in the ring. So he's just a great show horse."
Tosh, Milton, Georgia, had a second champion at the Pennsylvania National as well in Kenny Wheeler Jr. and Ceil Wheeler's Autograph, who won in the 3'9" green hunter division over Greg Crolick and Renaud Farm LLC's Kuore.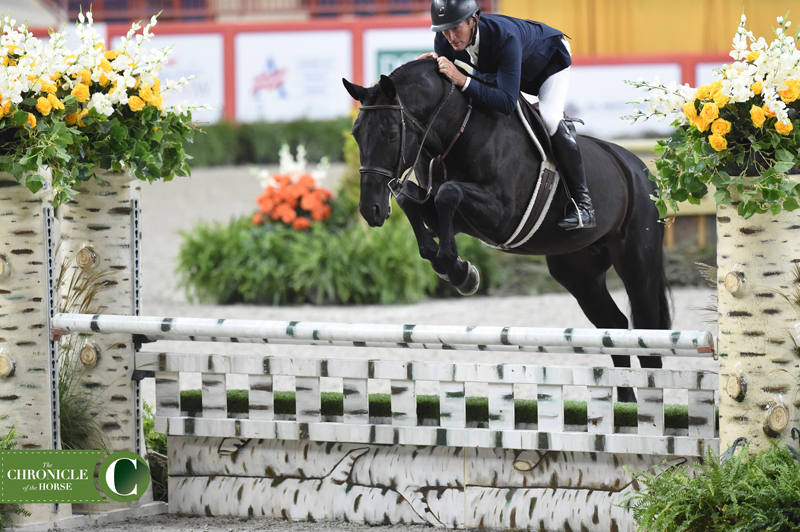 "He was a little nervous inside at Capital Challenge," Tosh said of the 8-year-old warmblood. "But he was great here. He won a couple classes, went really nicely. He's a really scopey horse, and he rides nice. This can be a little overwhelming for him, but once again [assistant] KJ Pearson did a great job with him this week, kind of hanging out with him in this environment."
Tosh wasn't the only one with multiple champions. Scott Stewart also came away with armfuls of coolers and trophies to take back to Flemington, New Jersey, from two of his mounts.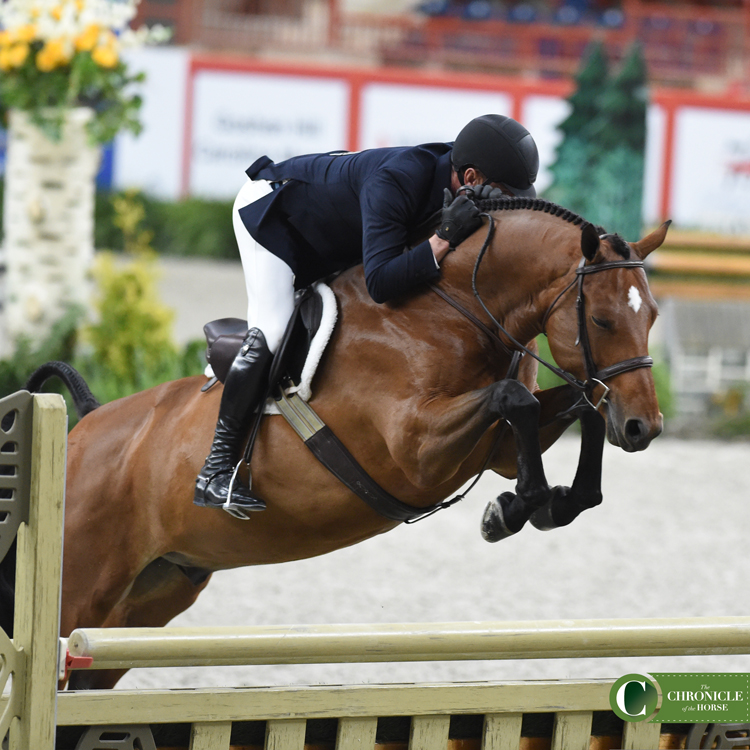 For Always, owned by Betsee Parker, topped two divisions: the 3'6" green hunter division and regular conformation division. He also won the grand green hunter championship as well.
"He's just 7," Stewart said. "Ken [Berkley] and I bought him when he was 4. He did the pregreens just a few times that year, then Betsee bought him at the beginning of last year. He won quite a bit before we stopped for COVID. We reinstated him, and he was really good in Florida; he won a lot. He's really fun to ride. He's really a trier over the jumps, as you can see. He's like a big pony to ride. He's really cool like that.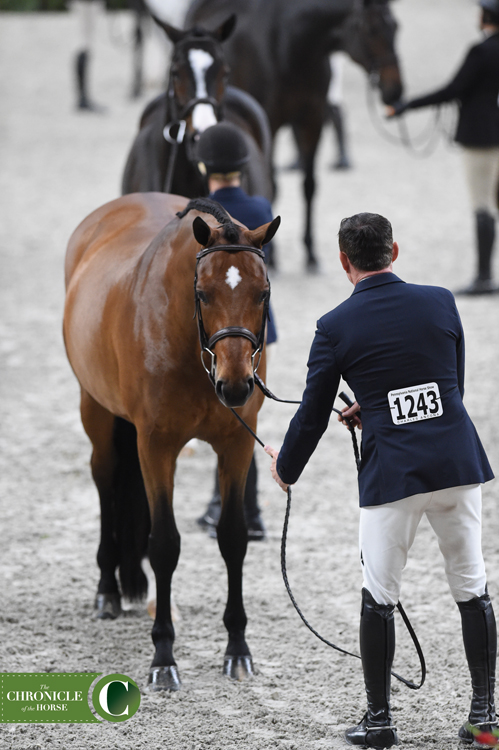 "His first show back was [The Winter Equestrian Festival (Florida)]," Stewart continued. "He was a little green. He would win some classes—he'd either get a 92, or he'd make a little green mistake. But he really was great at Capital Challenge [Maryland] and was champion in the high performance conformation there. He really seems really happy [indoors]."
Stewart decided to move up "Arko" to the high performance conformation because of his ability and because he had multiple horses showing in the 3'6" green division.
"The 3'9" is no problem," he said. "I think he could go do the bigger jumps too."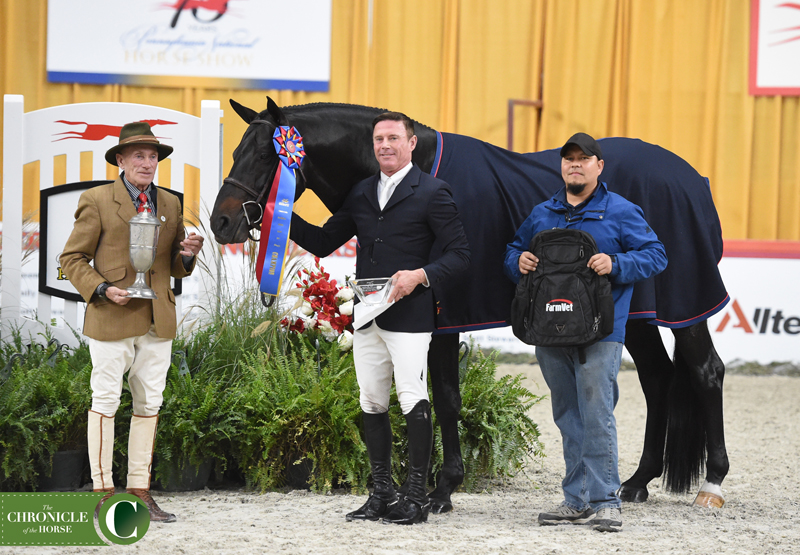 Stewart's second champion, Charlemagne, came out of the green conformation division and won over Stillwater Farm's Gratitude, ridden by Chris Payne.
Charlemagne was second in the model and took two firsts and a third over fences and a win under saddle to claim the title. Charlemagne, a 7-year-old Selle Français stallion, is also owned by Parker.
"She's been a great owner and supporter of the sport," Stewart said. "She's a great supporter for the horses. She was great about whatever we wanted to do [during COVID] and giving them more time if they need it."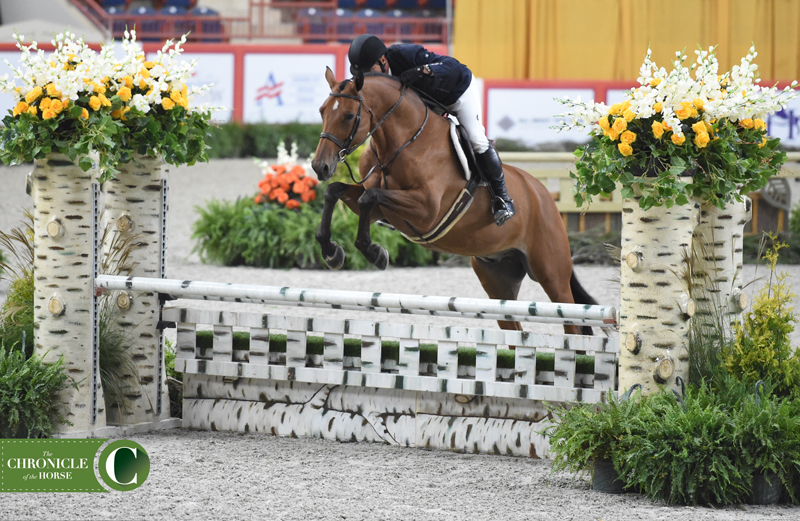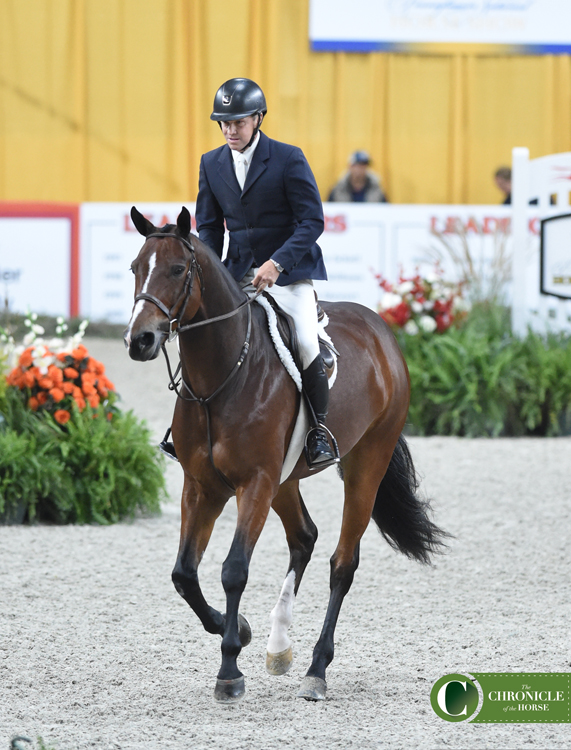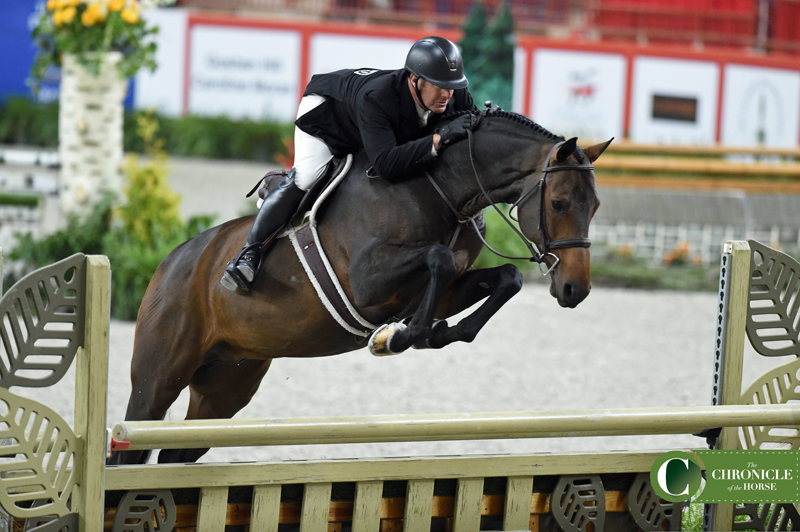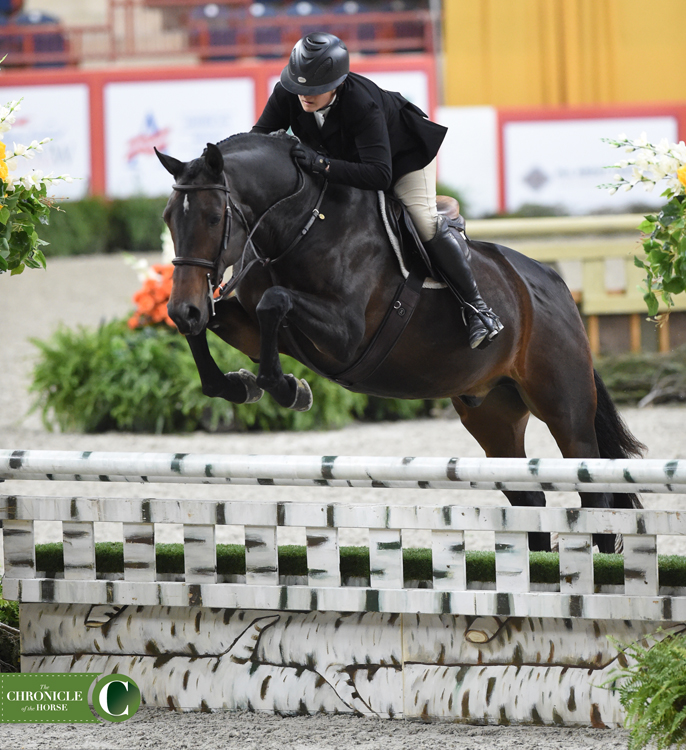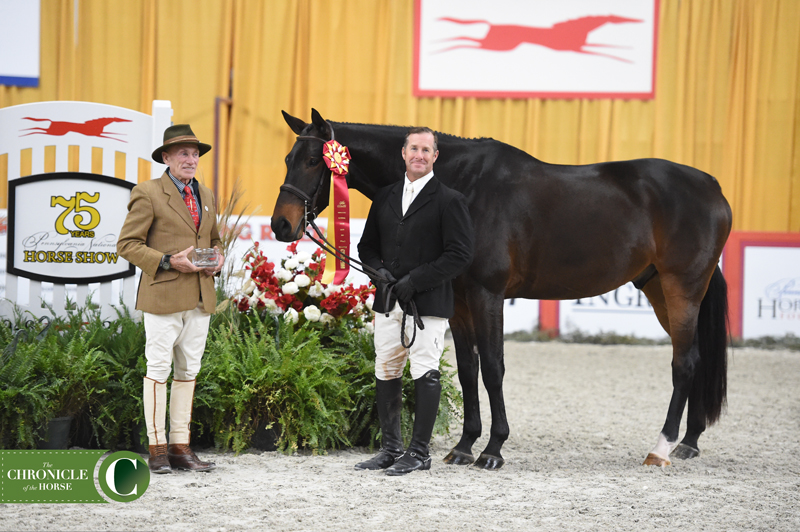 See full results here. Want more Pennsylvania National? The Chronicle will be on the scene through grand prix night bringing you photos and stories. Plus see more analysis from the Pennsylvania National in the Nov. 8 issue of The Chronicle of the Horse magazine.