Reddick, Fla.—Nov. 19
Hannah Sue Burnett had two shots at putting the pressure on show jumping leaders Liz Halliday-Sharp and Fernhill By Night at the Ocala Jockey Club International CIC*** today, sitting second with Cooley Dream and third with Harbour Pilot.
Going first on Harbour Pilot, Jacqueline Mars' homebred 14-year-old Irish Sport Horse gelding (Cruising—Shannon) Burnett added .8 time penalties, and when Halliday-Sharp picked up a runout at the troublesome 9ab corner combination, the win was Burnett's.
Going towards the end of the division on Cooley Dream, Burnett retired at the end of the course, giving victory to the gelding's stablemate "William."
After walking Mike Etherington-Smith's cross-country course, riders knew the optimum time of 6 minutes 12 seconds would be tough to get, but at the end of the day, it was narrow corners at 9ab that dashed the hopes of 15 pairs.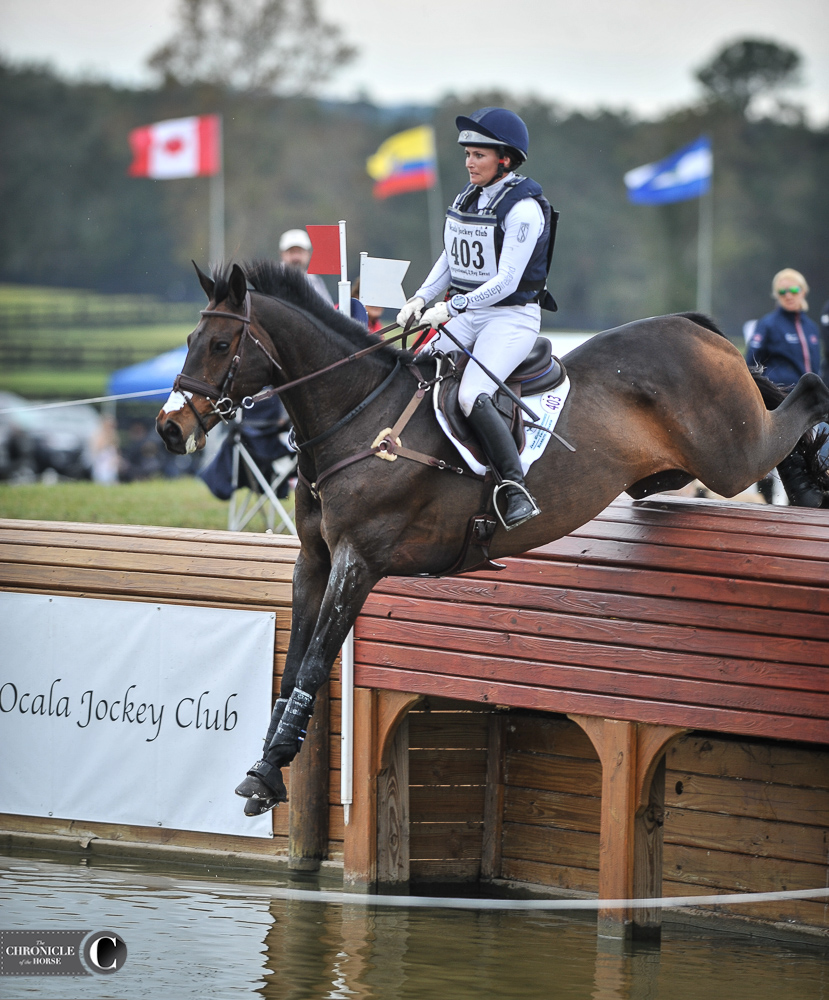 Two pairs were eliminated on course for refusals and three retired. Kristin Schmolze and Ballylaffin Bracken kicked the top rail off of fence 16, a triple rail over a ditch, and Jennie Brannigan picked up 50 penalties for missing the flag at fence 9b on Cambalda, but finished inside the time.
Only Phillip Dutton on Indian Mill, Elisa Wallace on Simply Priceless, Erin Sylvester on Mettraise and Joe Meyer on Clip Clop finished inside the time. Dutton finished third with Indian Mill and second on Z.
In all 28 of 33 pairs completed the competition.
Burnett spent the summer in England with five horses working on being competitive each time she went to an event, and she took that same mindset out on course today with both horses.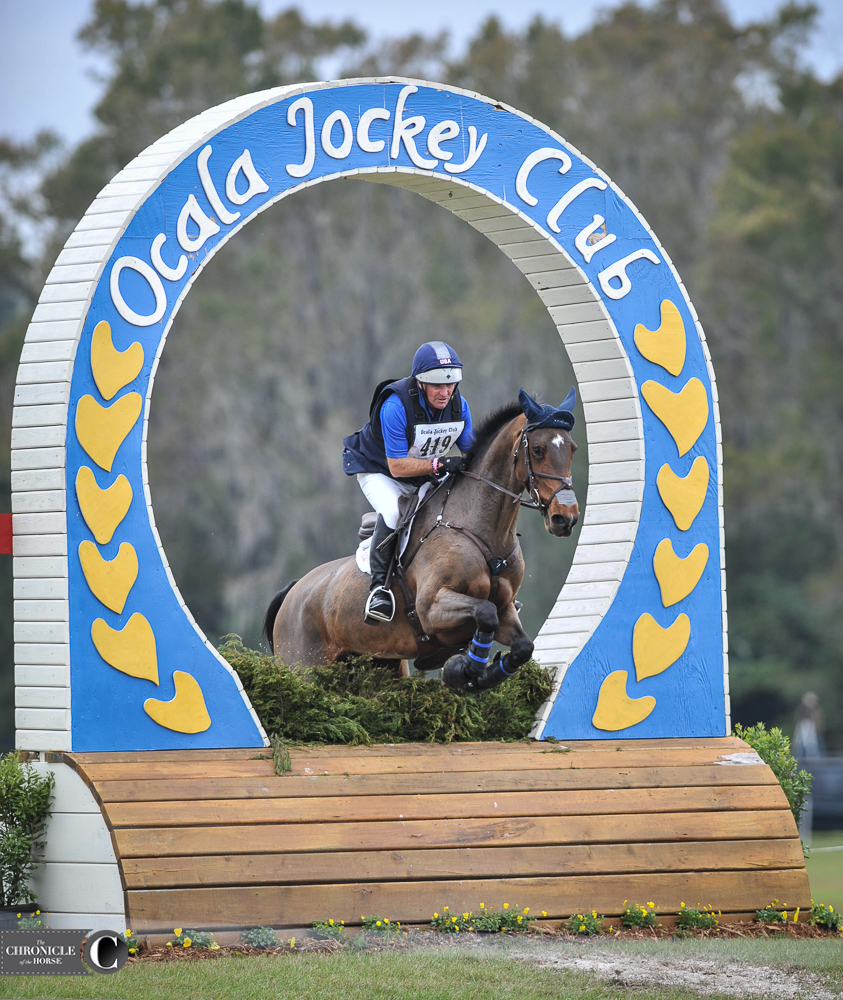 "I was really happy to be able to ride such an experienced horse first," said Burnett. "I was just trying to stay really focused on the game and not think so much about trying to win or whatever—just really do a good job and go quick and work on some of the things I've been working on all summer. I put it all together today. It felt great. I'm always picking at little things, but I felt way more in rhythm and let him run a bit. [William] got kind of strong, and I was OK with it rather than trying to fight him so much like I have been the past couple of years. I was so happy with him. We felt like a team again."
She had a run out at the corners on Cooley Dream, but admitted the combination was very tough, and she made a mistake.
"I was galloping up to them, and this was the line. Cooley and William were both very honest, but I just jumped in too big on Cooley," she said. "William has so much more experience, and he's really quick-thinking. If he can get over the fence he's going to do it. They were so narrow. I kicked the [top part of the] flag, and it went into the air, and it was flying down, and it nearly hit him in the head!
Watch Burnett's round via EQSportsNet.
"He was on fire. It felt so fun," she continued. "I think [Etherington-Smith's] beefing it up, which I think is a good thing. It's a late fall three-star, so it should be difficult. I thought it rode well. A couple of the riders wanted an option for the first corner, and I think that would have been nice. But I like the direction it's going in."
For her win, Burnett received $27,000.  "Ms. Mars and all of my owners spent so much money and effort and heart on everything with my horses and my career, and it's nice to actually give back a little bit and have it go well, especially on a homebred for her," she said. "He won Red Hills [Fla.] at the beginning of the year, and now this. She was so happy."
Want more from the Ocala Jockey Club International? COTH staff reporter Lindsay Berreth will be on site bringing you news and photos of the event starting Friday at coth.com. Look for a full report in the Dec. 11 issue of The Chronicle of the Horse.
IMPORTANT LINKS: All the COTH coverage  |  full event schedule  |  live scoring  |  event website  |  live streaming via EqSportsNetwork (paid subscription required)
2017 Ocala Jockey Club International - CIC*** Cross-Country
Lindsay Berreth / Nov 21, 2017 8:38 am