New York City—Sept. 23 
If you wanted to win something at the Rolex Central Park Horse Show, you'd better be related to Jack Towell.
His son Hardin won the U.S. Open $40,000 CSX FEI Speed class on Lucifer V and finished second in the U.S. Open $216,000 CSI*** Grand Prix, as well as the leading rider title. Hardin's student Jennifer Gates won the $25,000 U.S. Open Hollow Creek Farm Under-25 Grand Prix. And another of Jack's students, Stella Styslinger, rode Cassanto to the top of the $2,500 Junior/Amateur Classic earlier today.
And his daughter Liza Boyd had all this on her mind as she headed into the $50,000 Duchossois Cup on O'Ryan.
"I felt a little pressure after Hardin and Stella did so well, and I thought, 'Gosh, I'm the only one who can mess this up!' " said Boyd. "But at the same time I was thinking, 'Jack's in a good mood, so no matter what happens, he's happy!' "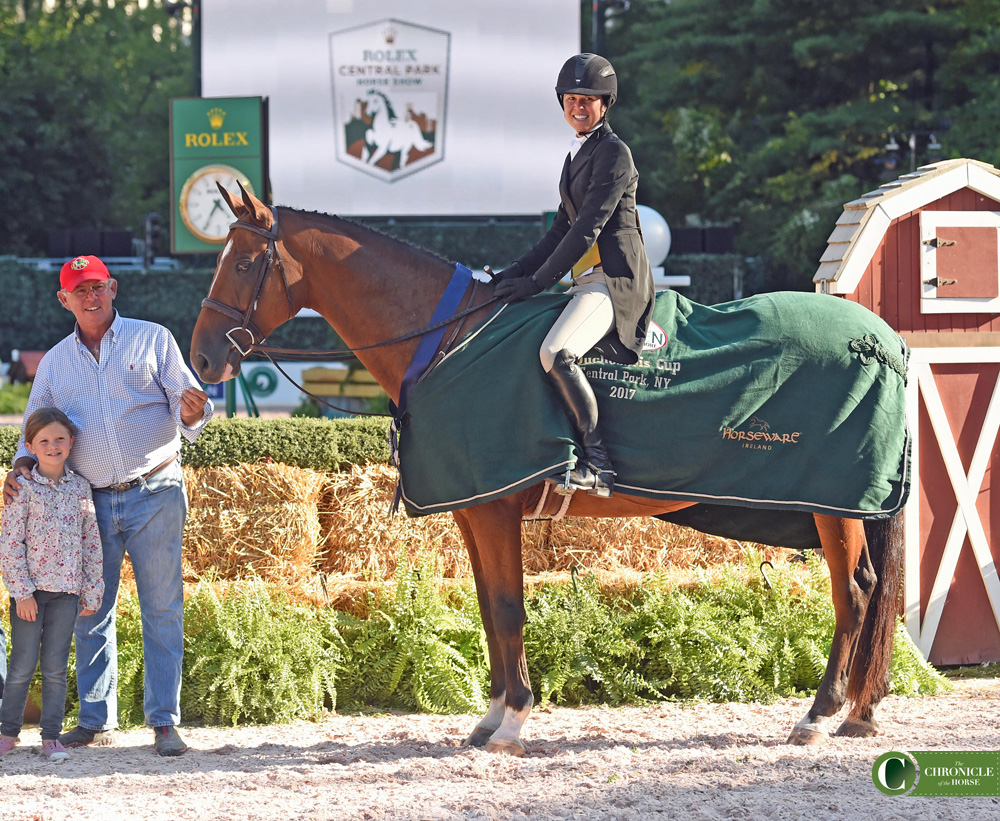 Boyd kept a broad smile on her father's face, riding Styslinger's O'Ryan to the top of the two-round class over her good friend, Jennifer Alfano on Miss Lucy, with Central Park first-timers Hunt Tosh and Patriot picking up third.
"For us to be able to be here at this amazing show in the middle of the city and take our kids around, it's really meaningful, and I think it's something Bruce would have wanted,"  said Boyd, Camden, S.C. "I got a little teary eyed when they threw the cooler over O'Ryan. I know Bruce was watching from above and smiling.
"The first year I came the atmosphere was a little overwhelming," Boyd continued. "The ride through Central Park from the barn to get to the ring at the beginning was a little unsettling, but now I love it. There's music and people watching on the ride up ride from the schooling area. It's fun, and I love it. I wish all horse shows were like that."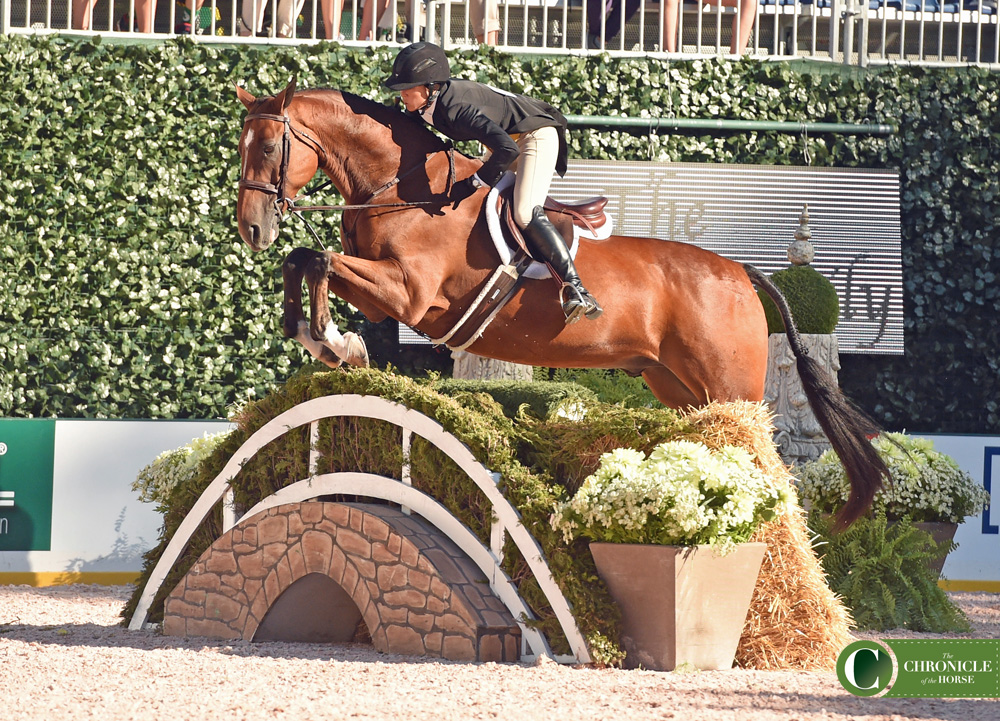 See more beautiful photos from the U.S. Open $50,000 Duchossois Cup here.
Once she got to the ring, Boyd laid down a gorgeous first-round trip on O'Ryan that scored an 86 to land in third place behind Miss Lucy and Maria Rasmussen and Memorable, who finished fifth.  In Round 2 O'Ryan, 15, went even better, scoring a 90 to earn blue.
"Jen and I are both on our Steady Eddies we know so well, where Hunt's on a younger horse that had never done a derby," said Boyd. "I think it's also good for people to see that older horses can keep going. We take good care of them, and they can keep going."
Alfano was thrilled to bring the 2015 winner of the Duchossois Cup, Miss Lucy, back to Central Park.
Join the Chronicle to go behind the stall door with Miss Lucy.
"She loves this kind of atmosphere," said Alfano, Buffalo, N.Y. "I've had her for a long time, and we've been together a long time. I thought she was great, and the course rode really well. We got to see good horses go really well."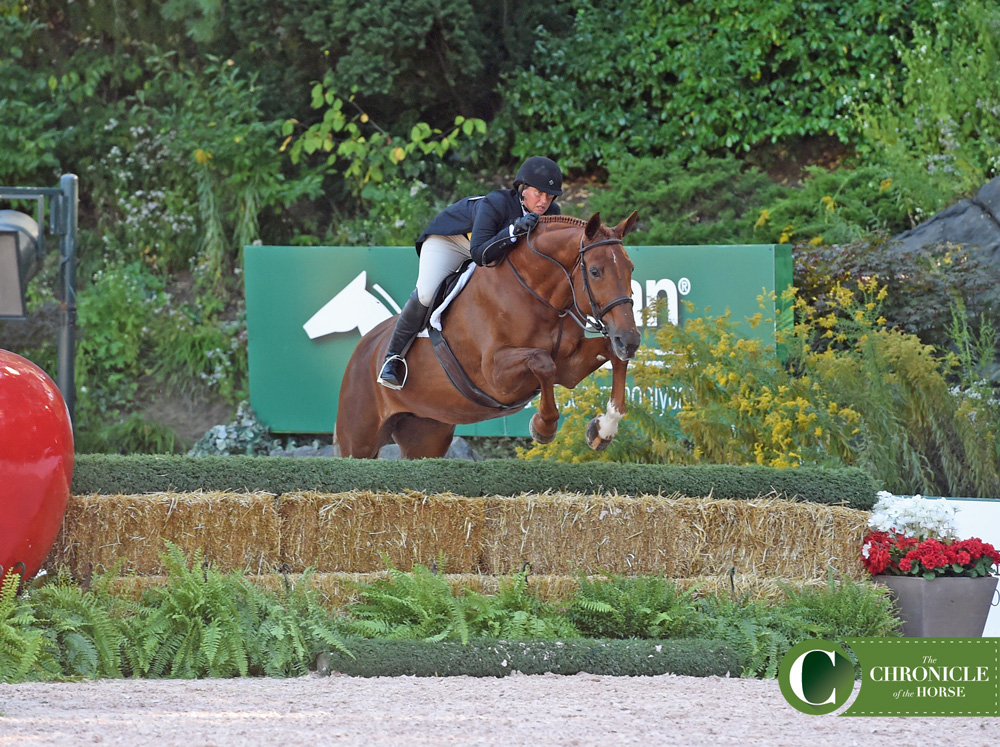 Alfano ended the day one button short on her shadbelly, which she shrugged off, saying that the 15-year-old mare frequently jumps so hard her braids tear out a button or two.
This was Tosh's first trip to the horse show, so he called up both Boyd and Alfano to get some advice about what type of horse would excel in the atmosphere.
"I talked to Liza, but I didn't trust her, so I called Jen to make sure she was telling the truth," Tosh joked.
"We almost steered him too well, " Boyd quipped.
He made the right choice in Patriot, a 10-year-old warmblood owned by the Wheeler family. He's been paired with the gelding for two years, and the gelding stepped to finish on a 174.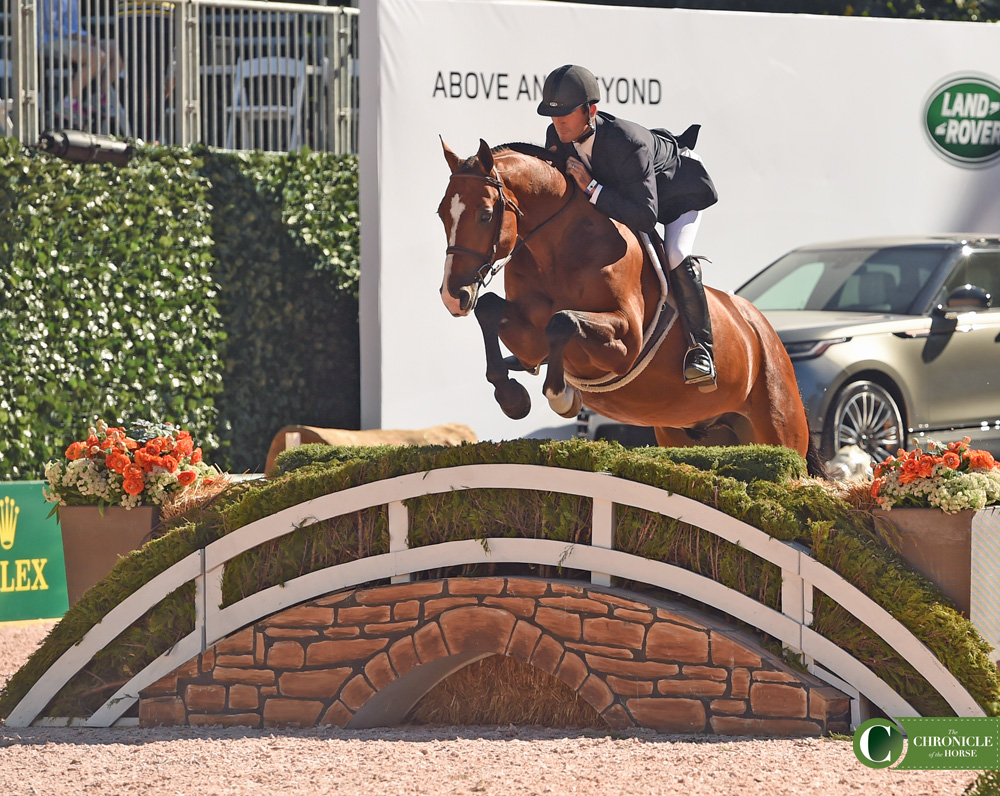 "In an atmosphere like this it's so amazing to see how well they behave," said Tosh. "There's so many people, and the horses morphed into the atmosphere and behaved so well. They were better behaved here than at most horse shows. It was a beautiful class."
Tosh brought his wife Mandy and his daughter Maddie to the show, and they've enjoyed exploring the city in their downtime.
"We were at the zoo two hours ago," he said. "It's fun to be in the city; we all love horse showing, but being able to come here and spend a day doing non-horse show things—going to the zoo, enjoying Central Park. We went to Dylan's Candy Bar yesterday. It's great being able to mesh them both together.
For more in-depth coverage from the fourth annual 2017 Rolex Central Park Horse Show, check out the October 9 issue of The Chronicle of the Horse magazine.
Want to know when each class goes and where to watch the livestream? We've got that information for you!
You can see full results from the Rolex Central Park Horse Show here. 
Follow along with all the action from the Rolex Central Park Horse Show with the Chronicle, and make sure you're following us on Facebook, Twitter and Instagram at @chronofhorse.
Save