The Behind The Stall Door series on coth.com has fast become an enormously popular feature, as we take you back to the barn with some of the most famous horses. These articles feature candid photos and personal details of the sport's biggest stars.
Which Olympic show jumper loves to listen to Adele? Which hunter abhors stepping in water? Which top show jumper snacks on a giant turnip? We found out all of these things and more! Here are the top 10 most-read Behind The Stall Doors from 2017:
---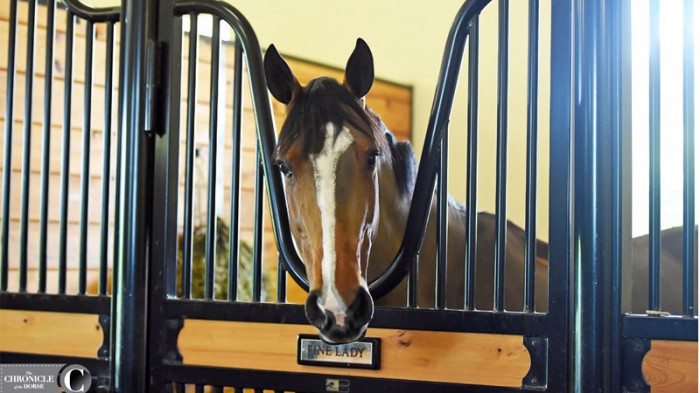 She's exceeded everyone's expectations with her prowess in the ring with Eric Lamaze in the tack, but back in the barn this sensitive mare has a few quirks. Learn what music she likes, her housekeeping style, and when she likes to break out her best dance moves.
---
This handsome gray has captured the hearts of all the people around him while picking up tricolor after tricolor. He's wary of being captured in his stall and don't even think of asking him to step in a puddle, but he's a charmer at heart!
---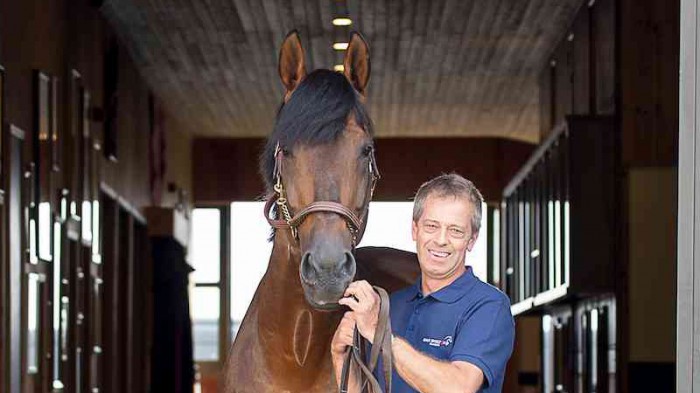 He's the biggest star of them all, the 2016 individual Olympic gold medalist. We found out from his best friend and groom Mark Beever just what this equine celebrity was like on an everyday basis. Spoiler? He loves to nibble on a giant turnip that lives in his stall.
---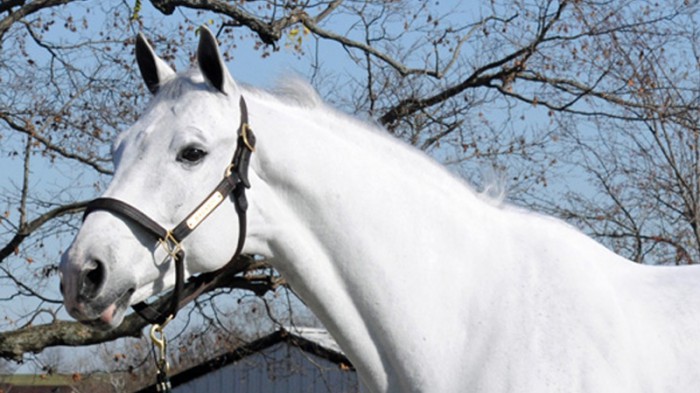 Gray hunters are all the rage! This was the first Behind The Stall Door of 2017, and this occasional "wild child" has a few tricks up his sleeve to keep his people on their toes.
---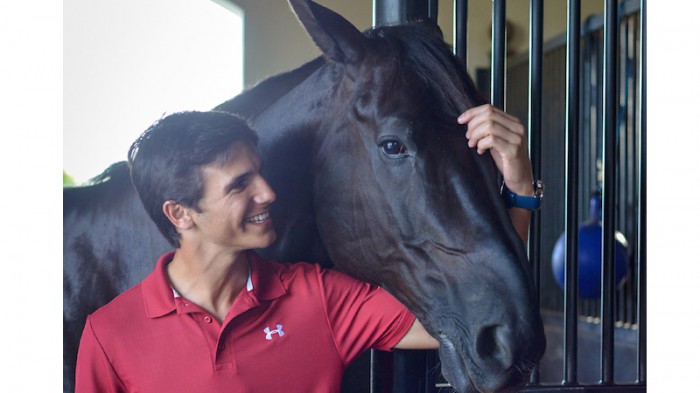 This black gelding might dance in the dressage ring, but at home he's a clutz! He's also not quite a social butterfly.
---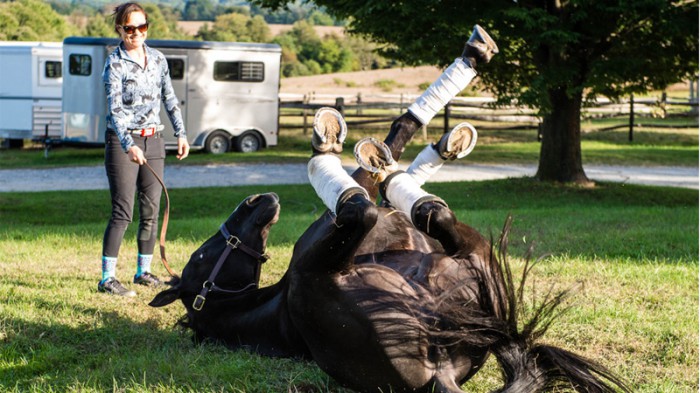 Just. Don't. Touch. His. Face. This four-star event horse has a kind heart but a firm opinion regarding what's acceptable in his care.
---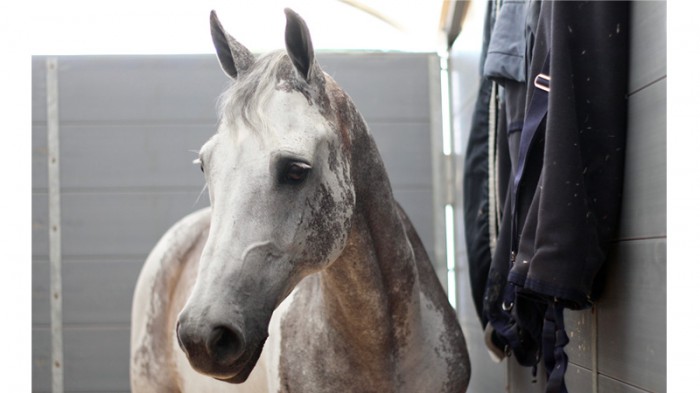 He's striking because of his color, but "Cotton" is quite shy. His caretakers go the extra mile to make sure he's comfortable and feels safe, since he's easily worried.
---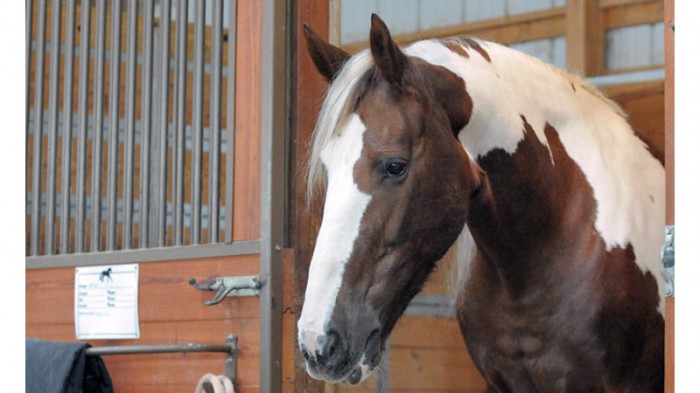 How can you not fall in love with this sashaying mare with a "look at me" attitude? She's a queen in the dressage ring and a social butterfly back at the barn.
---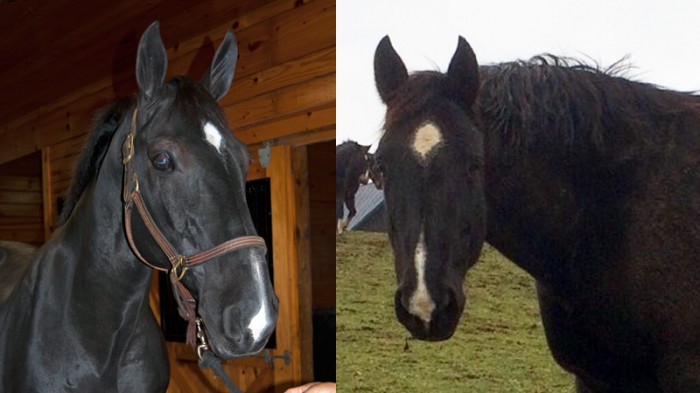 He's a professor in the equitation ring, but "Remo" has some unusual quirks and a very unconventional schedule for a show horse.
---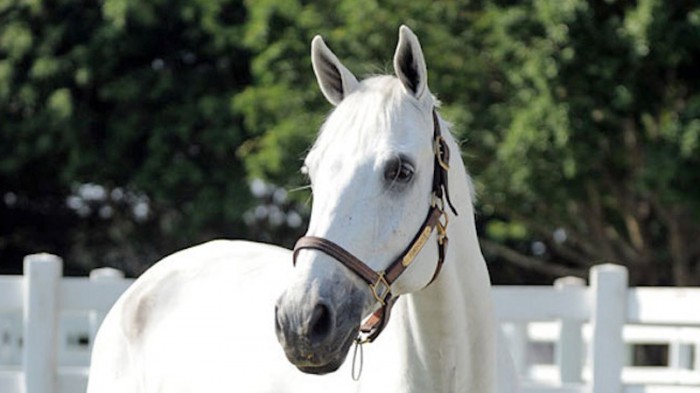 #10   Fibonacci 17
We visited "Nacho" in Florida when he was still with Meredith Michaels-Beerbaum, before Lillie Keenan bought him. Nacho might be a freaky jumper, but at home he's a typical gray horse who likes to make himself into a pinto overnight!
---
Like these? You can read all the Behind The Stall Door articles here and the top 10 Behind Stall Doors from 2016 and 2015.