The Chronicle has been in print for 80 years, and we love bringing the history of the sport to light. In Throwback Thursday posts, we get the memories behind a great photo or video.
These are the top 10 most-read Throwback Thursday posts of 2017, with some spectacular horses from the past, a little humor, a lot of Thoroughbreds and an event horse swimming a river.
---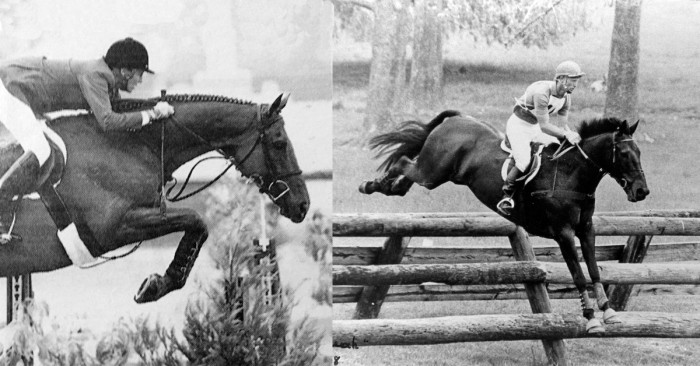 # 1   "If My Life Depended On It": Five Great Riders Talk About Their Greatest Horses
In this amazing look at top riders' favorite horses from a 1997 column, Denny Emerson talked to some stars about what horse stood out in their career.
"I asked Jim Wofford, Mike Plumb and Stephen Bradley which horse they would ride if their lives depended on getting around the biggest, longest, toughest cross-country course they'd ever seen; and I asked George Morris and Anne Kursinksi with whom they would trust their lives over the most difficult grand prix course in the world. Here are their answers…"
---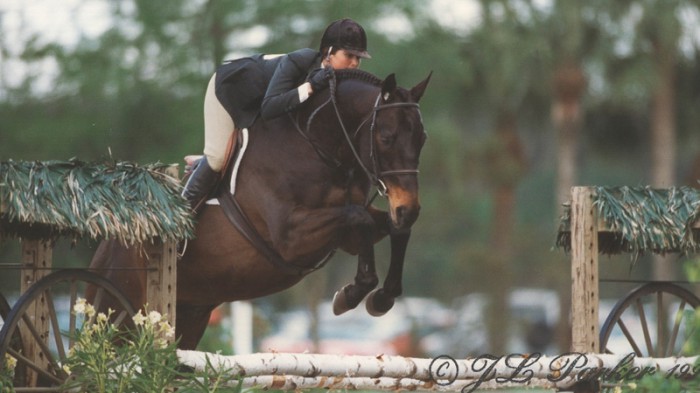 # 2   20 Years Ago, A 17-Year-Old And A Thoroughbred Ruled The Hunters
On the Thursday before this year's WCHR Peter Wetherill Palm Beach Hunter Spectacular, we took a peek back 20 years to the time Liza Boyd (then Towell) won the class as a junior aboard her famous junior hunter Monday Morning. We talked to Boyd about her memories of the class and included some of the COTH coverage from the class 20 years ago.
"When you're 17, you're a little naive to what a big deal it is. It's almost easier as a kid than as an adult. What a special class that was," Boyd said. "I have to say, it's probably one of the most memorable nights of my career."
---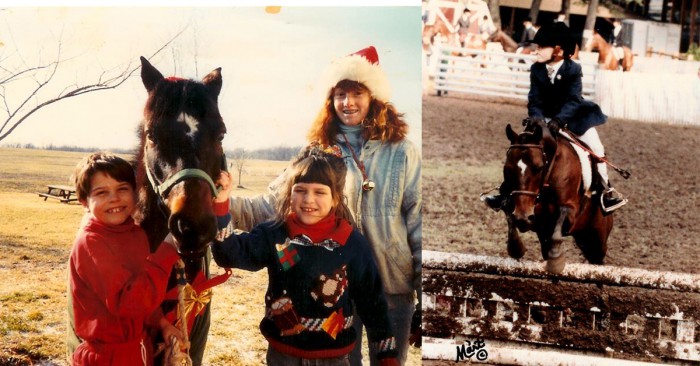 # 3   Kent Farrington's First Pony
When COTH staffer Ann Glavan got in touch with top show jumper Kent Farrington's sister for her piece on Farrington as the COTH Show Jumping Horseman of the Year in the 2016 American Horses in Sport issue, she got quite a story!
Kim Farrington told Glavan all about the Christmas that Kent got his first pony. "My dad always liked playing jokes, and he thought it would be funny to give us these plastic Breyer ponies on Christmas morning, when all Kent has been asking for was a pony, a real pony," said Kim.
---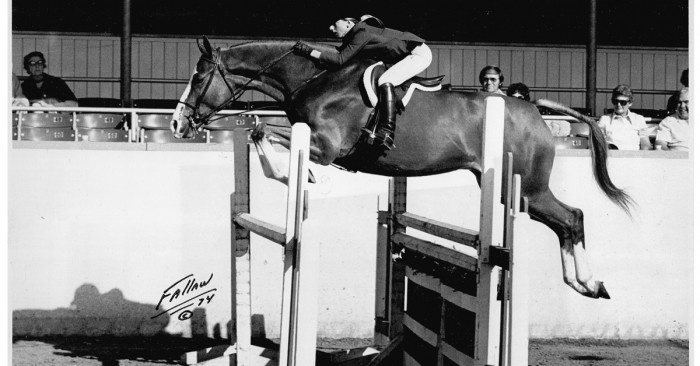 # 4   Joe Hill Made Chrissy Bushkin's Dreams Come True On Both Coasts
Marianne Taylor relayed the tale of the classic junior hunter Joe Hill, who won in California and up and down the East Coast even at the young age of 6. Taylor tells of Joe Hill's history, including a career-threatening injury in his youth, and how he lived post-retirement as well as catching up with Chrissy Bushkin, his rider.
"Joey was my baby. He had a great personality, was honest, and never did one thing wrong but he was like a child and could always find some way to get hurt in the paddock," said Bushkin.
---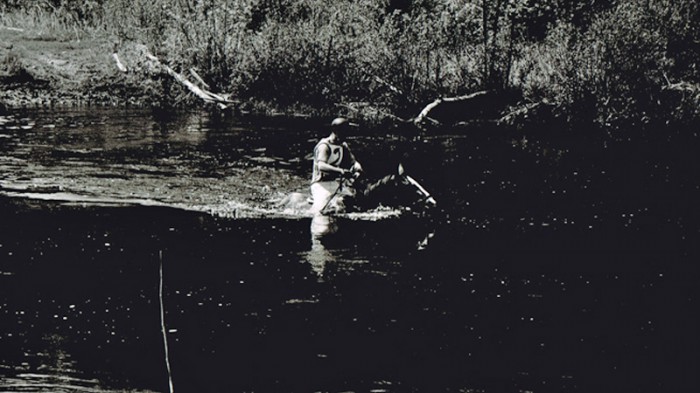 # 5   That Time Jim Wofford Swam A River
It's a picture that just begs to have the story behind it told—an event horse actually swimming up a river during the cross-country phase. It's from the 1967 Myopia Horse Trials and the caption from back in the day was not very revelatory: "James Wofford crosses the Ipswich River on his Atos, sixth in the open division."
So we called Wofford and asked why he was swimming with Atos for this Throwback Thursday post. "They got so much rain, so they just took the flags off the jumps and said, 'Get from here to there.' In those days, we all just shrugged and said, 'The river's flooded, what are you going to do?!' " he said.
---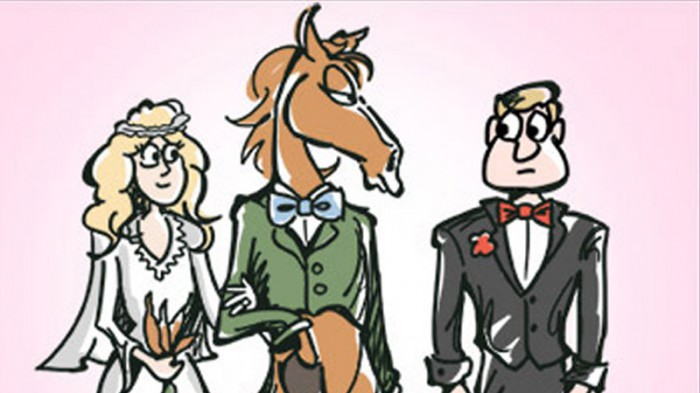 # 6   How To Date A Horse Girl: A Primer For Men
Jody Lynne Werner's humor columns are always a hit, so we brought one of her first for COTH back to light for Throwback Thursday and people loved it just as much the second time around.
"Should our relationship progress to the point where you want to give us a ring—don't. When you put it on our finger and tears well up in our eyes, it is not out of love. It is because we are agonizing over what a great saddle we could have bought for that much money."
---
# 7   Quiet Touch Was A Special Thoroughbred Mare With A Spectacular Jump
When we saw someone post the comment, "My beloved Alice," on a photo of Quiet Touch in a historical horse show Facebook group, we knew we needed to know what made this mare so special. So we called Margaret Schwartz, who was her groom, and Helen Sisler Szymamski, who owned her and showed her along with Leslie Burr Howard. And we found out that Quiet Touch was truly special and truly beloved.
"She was little and by today's standards, nobody would look twice at her," Schwartz said of Alice. "To me, she was just so classic looking. She was beautiful. I loved her dearly, and I think about her often."
---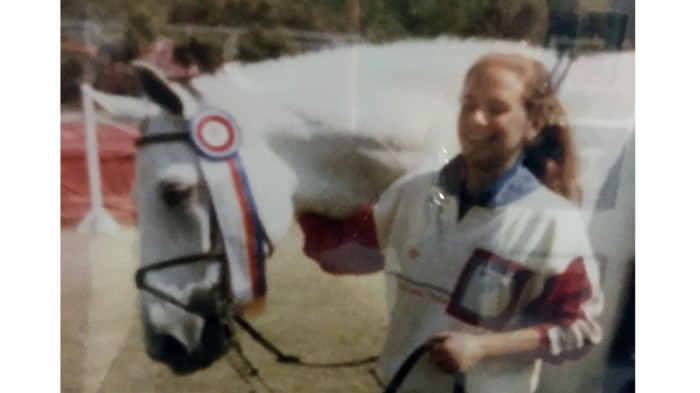 # 8   A Rub Rag Took Jennifer Alfano To The Olympic Games
Did you know that top hunter rider Jennifer Alfano spent time as a groom early in her career? And that she took care of the legendary Gem Twist when he traveled to the 1988 Seoul Olympic Games? We talked to Alfano about that fun era of her past and got some great photos from her.
"Gem got loads of turn-out, and he never saw a leg wrap. I carry so much of what I learned taking care of him and others to how I run my barn today. My horses do get wrapped, but in the winter everyone gets their shoes and blankets pulled, I don't bandage on long trips—things like that. I really like that system, and I was able to supplement that education with learning from all the great grooms as Gem was competing at the international level," Alfano said.
---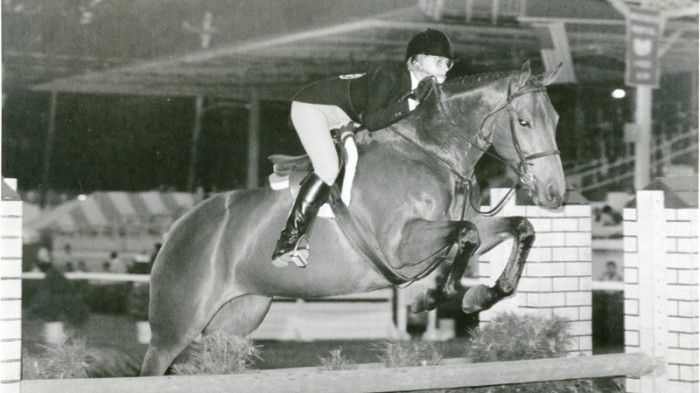 # 9   Do You Know Who Won At Devon Junior Weekend In 1987?
We put together a photo gallery of some of the big winners from the junior divisions at Devon 30 years before, with a lot of today's big stars in their early years.
---
# 10   Tuscaloosa And Murphy Were Unlikely Stars From Alabama
Back in the '70s and early '80s, a young upstart from Alabama and his Thoroughbred gelding took the show jumping world by storm. Marianne Taylor took readers back to the days when Dennis Murphy's desire and talent made up for his lack of funds and the underdog made the team on a $1,500 horse that he shod himself.
---
Read all of our Best Of 2017, including some of our most-read stories, favorite Behind The Stall Door features and more.