Adrienne Lyle already was an Olympian when she met Betsy Juliano's Salvino, but since partnering with the stallion in 2015, she has reached even greater heights in dressage.
Salvino, a 14-year-old Hanoverian (Sandro Hit—Dynastie, Donnerhall), helped Lyle earn her first score above 80 percent at Grand Prix in 2018 at the Nations Cup CDIO3* Grand Prix freestyle (Florida), and from there its been an ascent to what will be Lyle's second Olympic appearance later this month at the Tokyo Olympic Games.
They earned a team silver medal at the FEI World Equestrian Games (North Carolina) in 2018 and competed at the FEI World Cup Final (Sweden) in 2019. This year, they've been undefeated in their three competitions at the Adequan Global Dressage Festival (Florida) and the Tryon International Equestrian Center (North Carolina) and topped both tests at the U.S. Dressage Olympic Shortlist Mandatory Observation Event with personal best scores in June, punching their ticket to the Tokyo Olympic Games.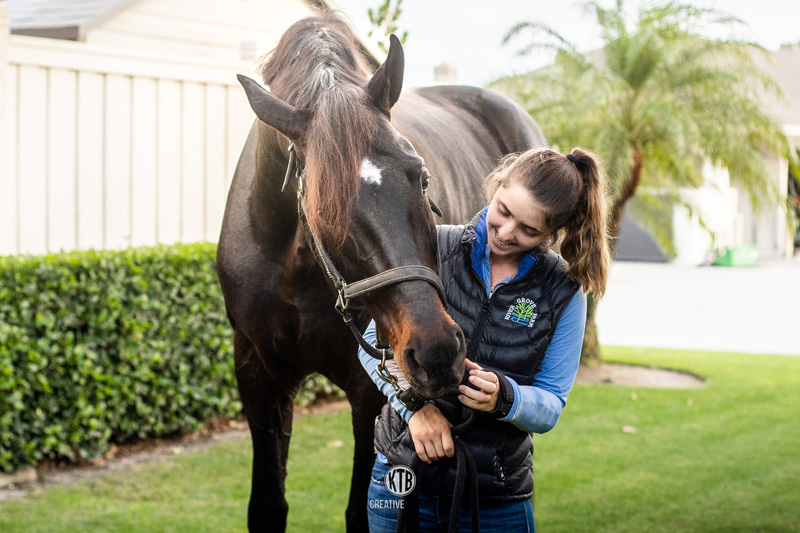 We went behind the stall door with Salvino and one of his grooms, Monica Stanke, to learn more about this people-oriented stallion.
• Salvino is a man of many nicknames, including: Vinny, Vincenzo and Vincent.
• He loves his mid-morning naps.
• He's got a larger-than-life personality, and it's accompanied by a love of "talking."
"He's a big talker, but sometimes his nickers are so quiet that you can only hear them if you're standing right next to him," Stanke said.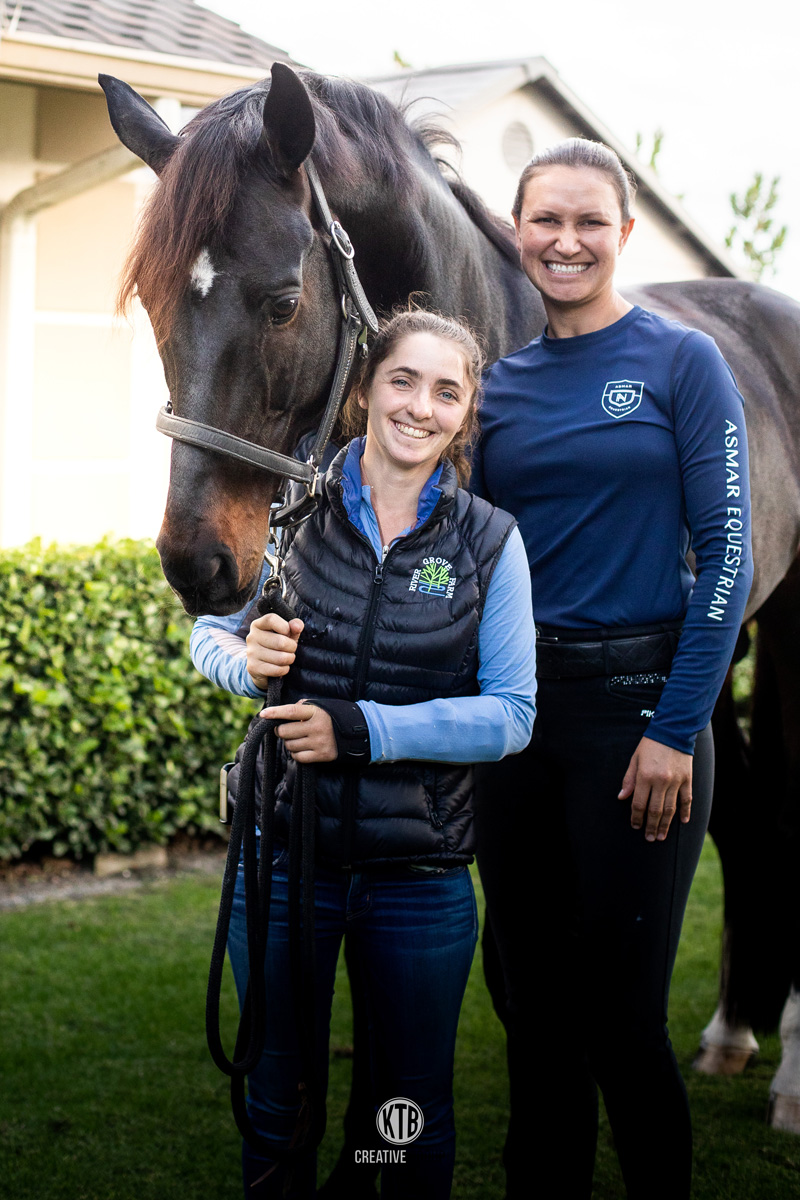 • If he was a person, Stanke said he would be the "cool friend; he'd want to be a part of everything and have lots of friends."
• He knows his people and really trusts them.
"He loves his owner Betsy Juliano, Adrienne and his other groom, Morgan Klingensmith," Stanke said. "He can be a little guarded until he gets comfortable with you, but once he knows you, his personality really shines through."
• He's big on the treats, especially the sweet ones!
"Whenever he gets a treat he licks forever, so you always know when he's had one," Stanke said. "He'll sometimes lick before like, 'Hey, I want one! Can I have one?' but he's never rude about it; he's so sweet. He's the gentlest horse to give treats and food to. He loves his apples, and right now he gets the [Purina] Carb Conscious treats, which luckily he likes!"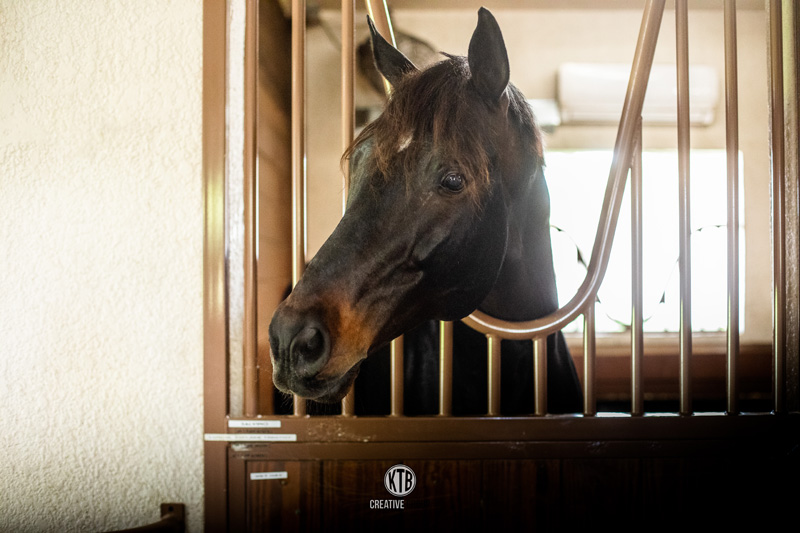 • Though he does have his "stallion moments," Salvino is typically as gentle as they come.
"He's got a little bit of a hidden personality in there," Stanke said. "He definitely knows how cool he is and likes to show that off. He has his stallion moments from time to time as expected, but he's typically a gentleman and quite calm."
• While some horses can be picky drinkers, Salvino enjoys his water and particularly loves to drink out of the small buckets after cooling down from a work session.
• When it comes to a routine, consistency is key.
"We try to keep their routines pretty consistent," Stanke said. "He gets hand walked two to three times a day, just to get out and move as much as he can. When we walk, we have this little cement path around the barn, and it's so funny, it's like we're walking around his palace like, 'Everybody look at me.' He also goes on the aquatread to help with fitness levels. He loves to swim and loves the water."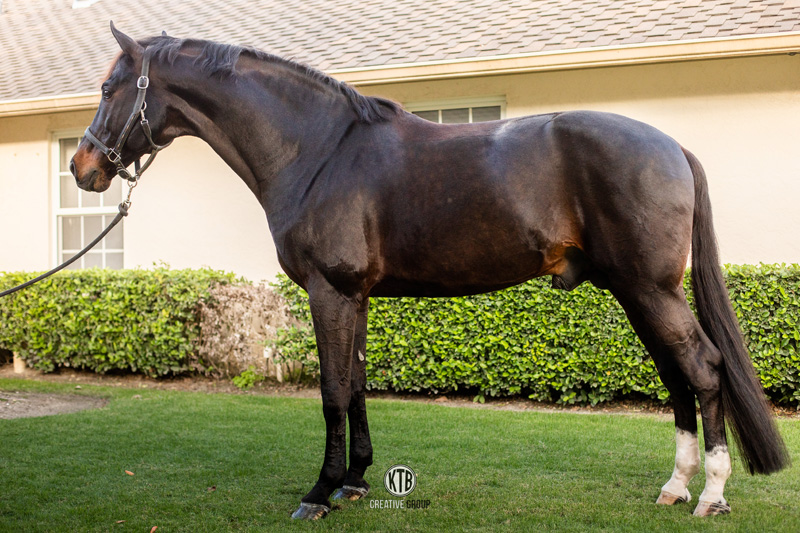 • Though Stanke typically stays at home with the other horses when Salvino and Lyle travel, she never misses an opportunity to watch the pair in action.
"It's amazing," she said. "Sometimes I sit in on a ride and watch them together, and am like, 'Oh my gosh. Those two are amazing!' It just shocks me every time. Salvino loves to show off, too. It's obvious that he loves the crowds, and he performs so well for them. He really loves it, and he tries so hard. It's like he comes out and goes, 'I'm here to work, and I want to work.' "
•  Being on the silver medal-winning team at the World Equestrian Games is a favorite moment for Lyle, but not "the" favorite.
"That was awesome," she said. "But I think my favorite ride ever was at the World Cup Finals [in 2019] in Sweden. That was just a really, really cool environment to ride in, and it was his first indoor show he'd ever done in his life. He just loved it. He loved the attention, loved the audience. That was pretty special."