He's got a show record a mile long, a boatload of tricolor ribbons and a winning personality, all condensed into one adorable, pint-sized package. Meet Rollingwoods Knee Deep, a 20-year-old Welsh pony owned by The Lignelli Family.
Thirteen-year-old Lauren Zarnegin, Beverly Hills, California, began leasing "Henry" (JD Cops And Robbers—Rollingwoods Lorna Doone, Sleight of Hand) in June 2021 and has twice participated in USEF Pony Finals with him, winning the regular small pony hunter in 2021 and finishing 16thoverall this year. Their 2021 win was a happy surprise—after some great rounds in the short stirrup, she and trainer Traci Brooks decided to give the regular small pony hunter division a try. It was Lauren's first time in the division, and she and Henry took the championship.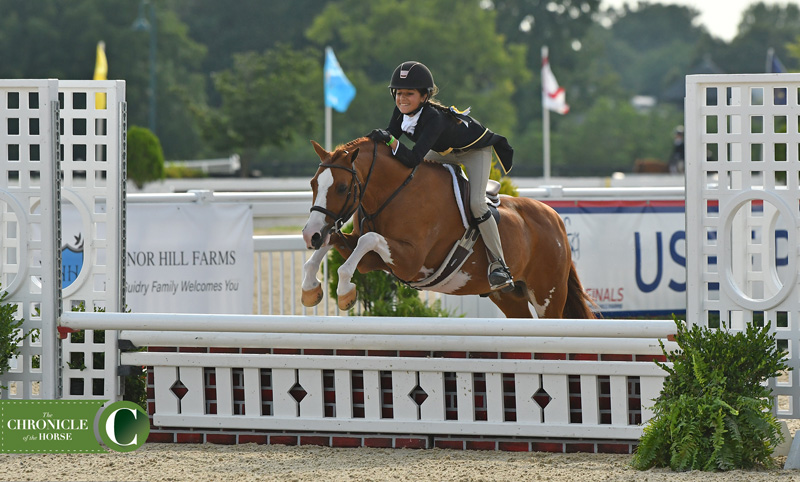 We caught up Zarnegin and Henry at Balmoral Farms in Los Angeles, California, to get the scoop on the handsome little chestnut.
• The first part of his registered name comes Rollingwoods Farms, where he was bred, and the second part is a reference to the flashy white stockings he's got on all four legs. Additional chrome includes a big blaze and an adorable white belly spot.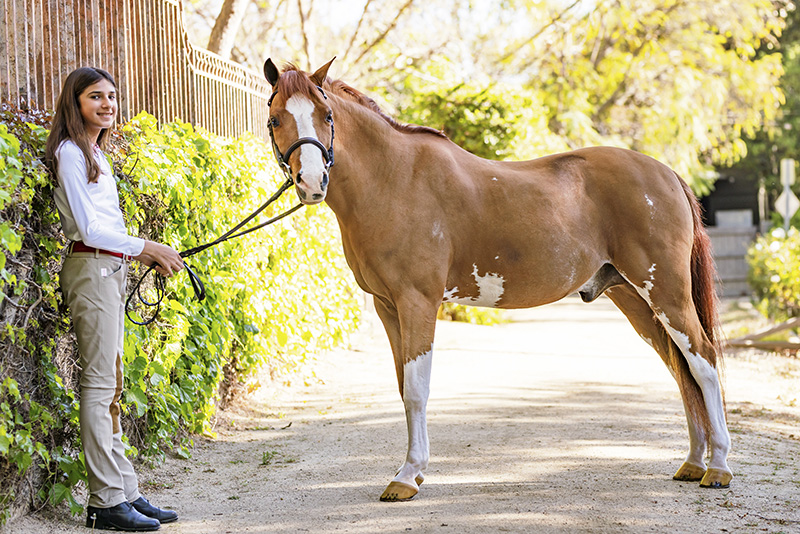 • Even though he's little, he's got a big stride. "When you see him in videos it doesn't look like he has a big stride, but he does," Zarnegin said. "He's able to get down the lines pretty easy, and he's really good for the handy classes and the medals."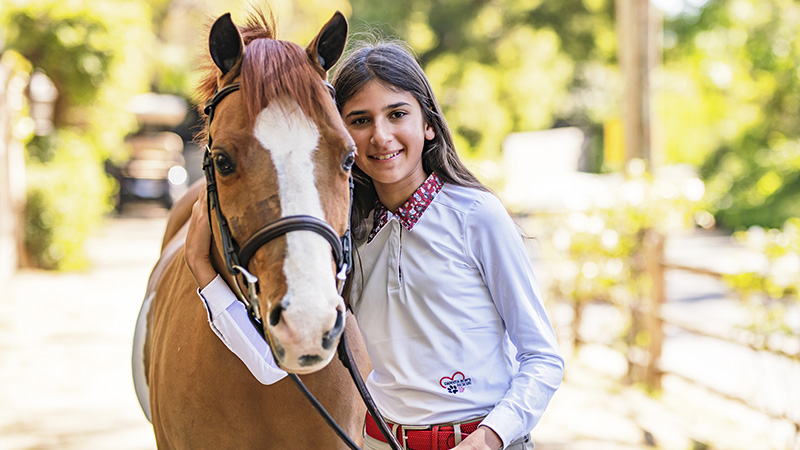 • He is a true show pony. He'll throw in a little hop or head toss while practicing at home, but at shows he's all business. "At home, sometimes he's a little sassy. In his mind he's probably like, 'Practice is not my thing; just take me to the shows.' "
• Not only does he know when it's show time, he knows when to really turn in his best performances. "He knows when it's an important class, and he knows when it's Pony Finals," Zarnegin said. "He steps it up a little bit more."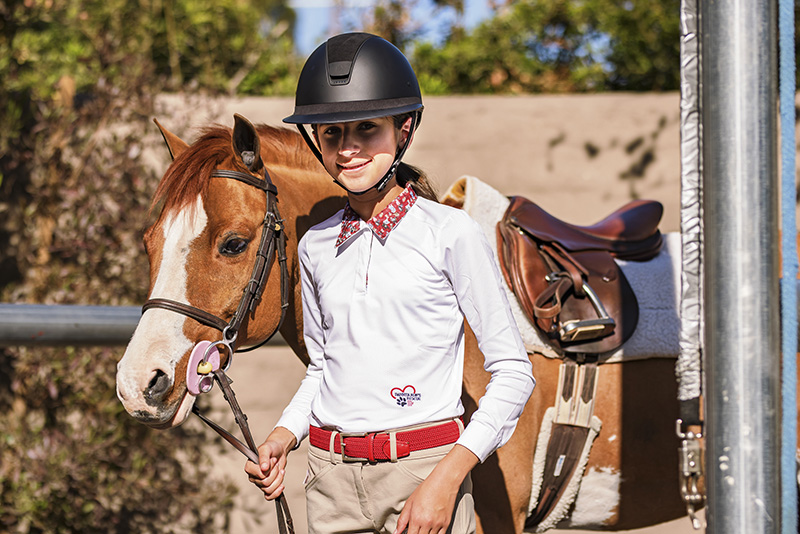 • At home he can be spotted by his bright pink bit guards. "I think he pulls them off really well … he looks really handsome with them," Zarnegin said.
• Because of the unusual layout of Balmoral Farm, Henry has to walk down neighborhood streets to get to and from the arena. But he has so much life experience that nothing fazes him. "He's pretty chill," Zarnegin said. "He's seen everything."
• He's got expensive taste: His favorite treat is Snaks 5th Avenchew gourmet horse cookies. He'll also accept carrots and will happily eat as many as are offered.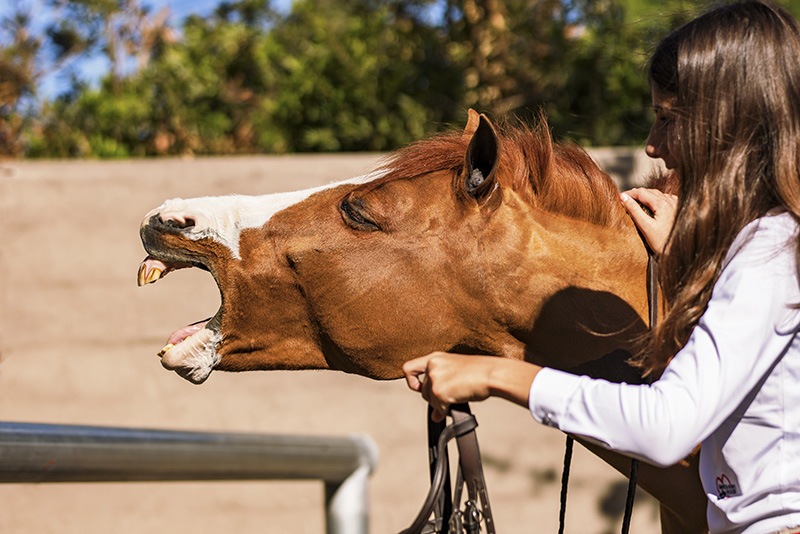 • While he's a generally friendly guy, he appreciates his down time, too. "Sometimes when you go to his stall to give him a treat, he won't let you pet him," Zarnegin said. "It's like he's saying 'Just give me the treat, and let me relax.' "
• Because he's a small pony, he gets outgrown quickly, so he's had the chance to be loved by many little girls. This year is Zarnegin's last year of eligibility in the small pony division, so Henry will once again be looking for his next young rider to teach.