Lexington, Ky.—Aug. 12
When Lauren Zarnegin came to USEF Pony Finals, she wasn't aiming to win a tricolor in the division. After all, it was only her second time showing Rollingwoods Knee Deep and her very first time riding in the regular small pony hunter division.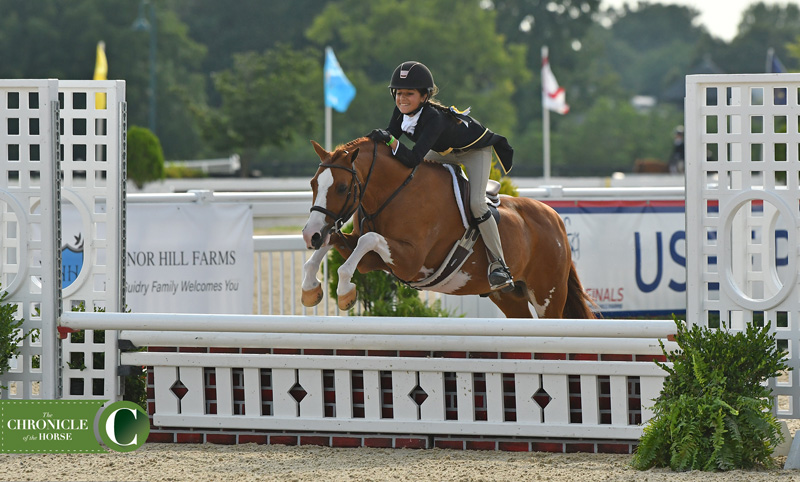 "We weren't even sure until yesterday that we were actually going to jump because we didn't want to put any extra pressure on Lauren because it's a new partnership,"  her trainer Traci Brooks said. "She did the short stirrup last week. We did the model and the hack, we were happy if that was all we did. And we did some [ticketed warm-up rounds] and jumped around, and they were so good, and we said, 'OK, let's just do it. Let's just see how we do. We don't care if you jump one jump and come out, we just want you to go in and start the process.' And we know how wonderful 'Henry' is and she was in good hands, and we knew no matter what she would be safe.
"We just wanted her to ride to plan and have fun and be safe and give him a pat and go home. That was it. It was an accident that we won."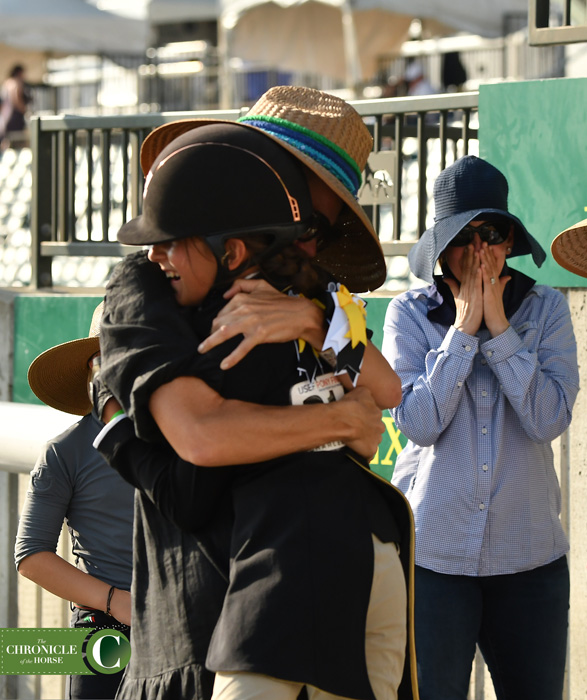 Zarnegin just started leasing the 19-year-old Welsh pony (JD Cops And Robbers—Rollingwoods Lorna Doone) from the Lignelli family in July, but she and Henry clicked from the beginning.
"He's been a really great pony so far; he's pretty easy to bond with," said Zarnegin, Los Angeles. "He's awesome, and I'm so thankful to be able to ride him."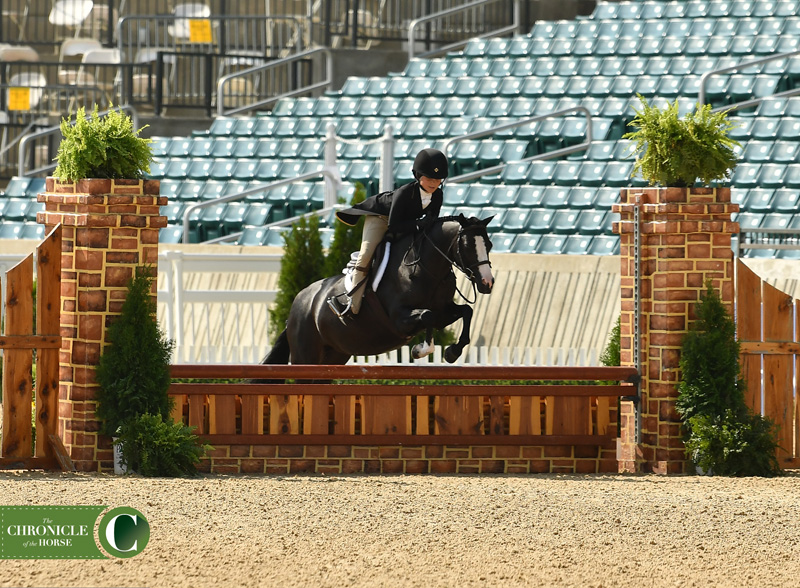 "It means a lot [to win here]," she continued. "It doesn't even feel real. I'm just really excited and really excited to take a win back home to California."
Zarnegin, 12, said she was especially nervous heading into yesterday's under saddle class knowing that she was mounted on a great mover. She placed eighth in that class and 30th in the model to put her in 11th overall heading into today's over fences class. She and Henry laid down a solid round that put her in third, good enough to boost her to the top of the division and a narrow victory over Jill Shulman's Secret Crush and Elle Boyd.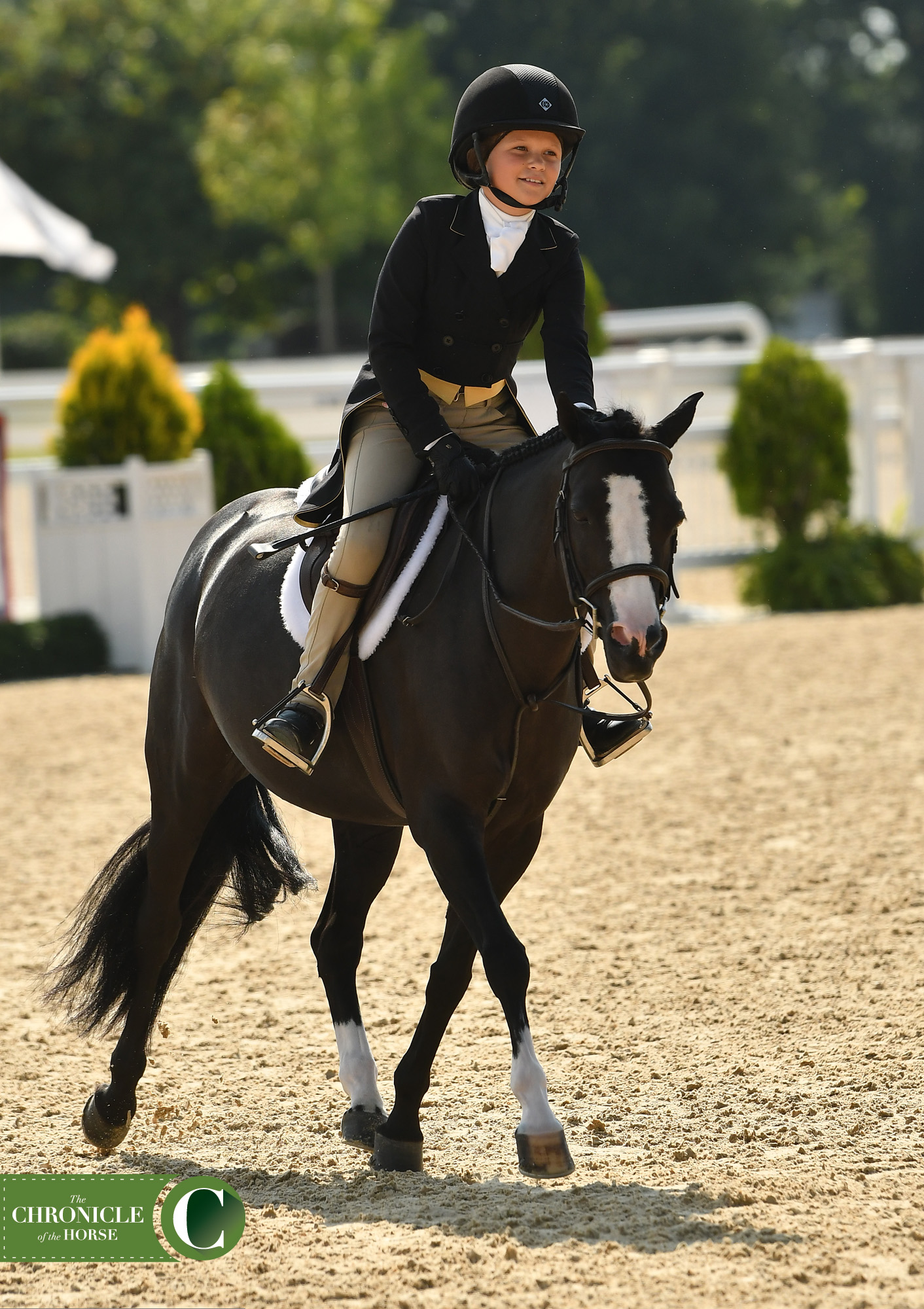 Zarnegin has been training with Brooks on and off since 2018 Pony Finals, where she only competed in the model and under saddle classes.
"Lauren is amazing," Brooks said. "She's a great student; she studies very hard. She tries very hard all the time. She's very serious. She's a good statistician. She knows all the ponies and all the riders."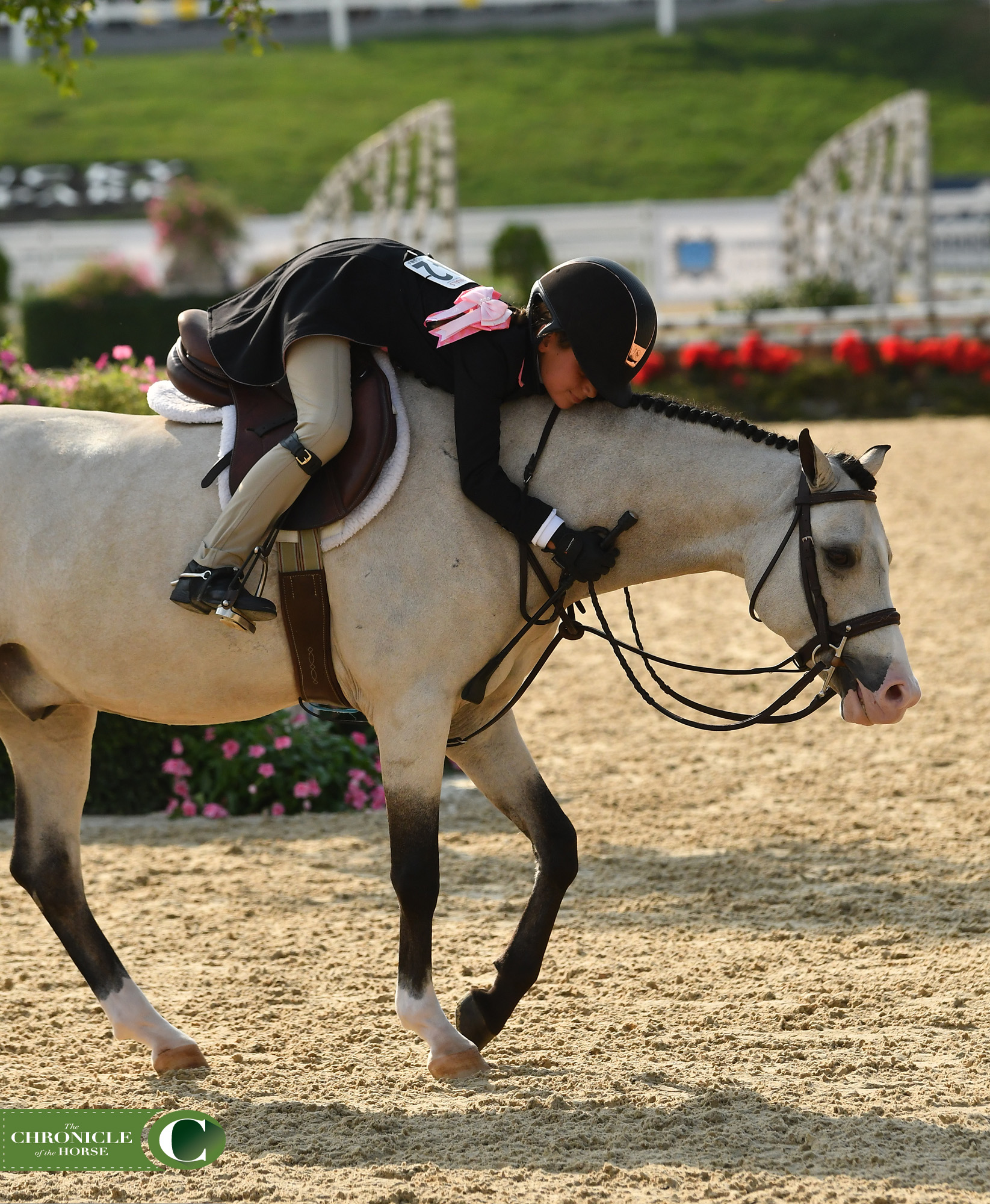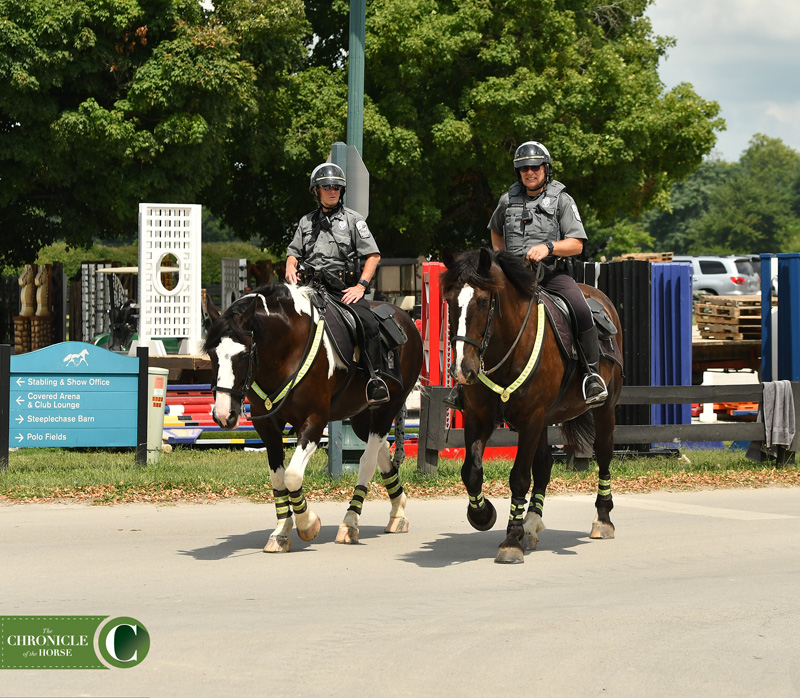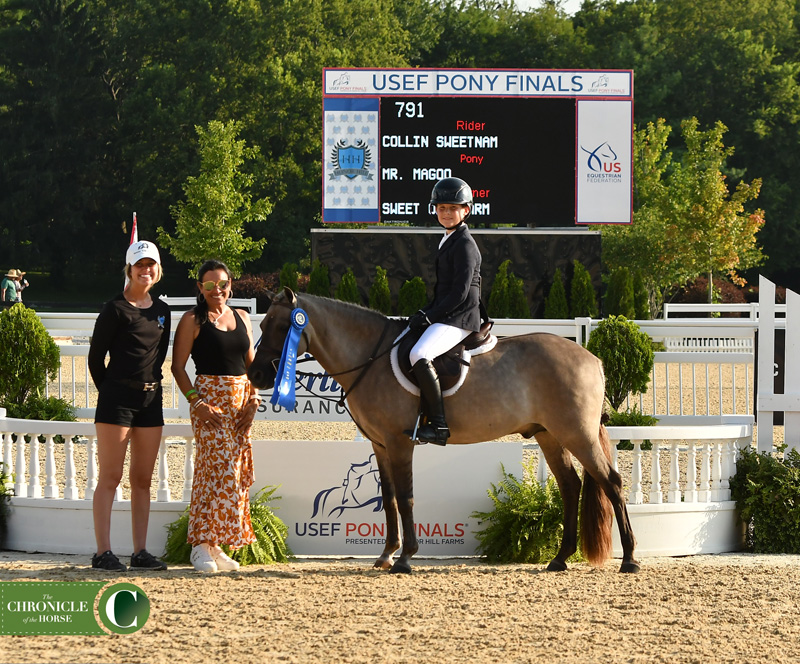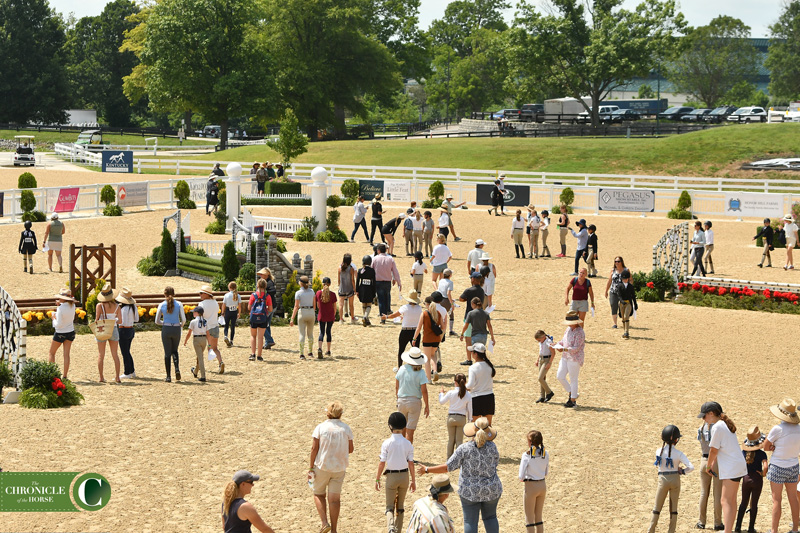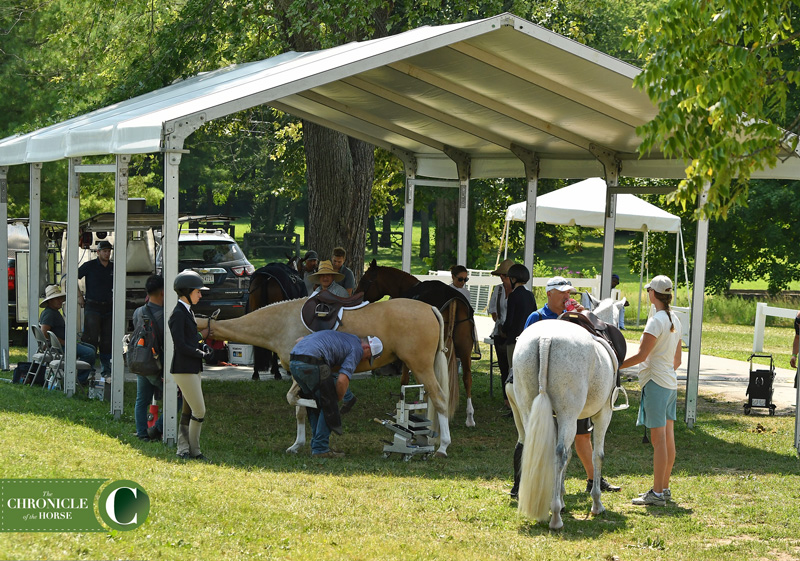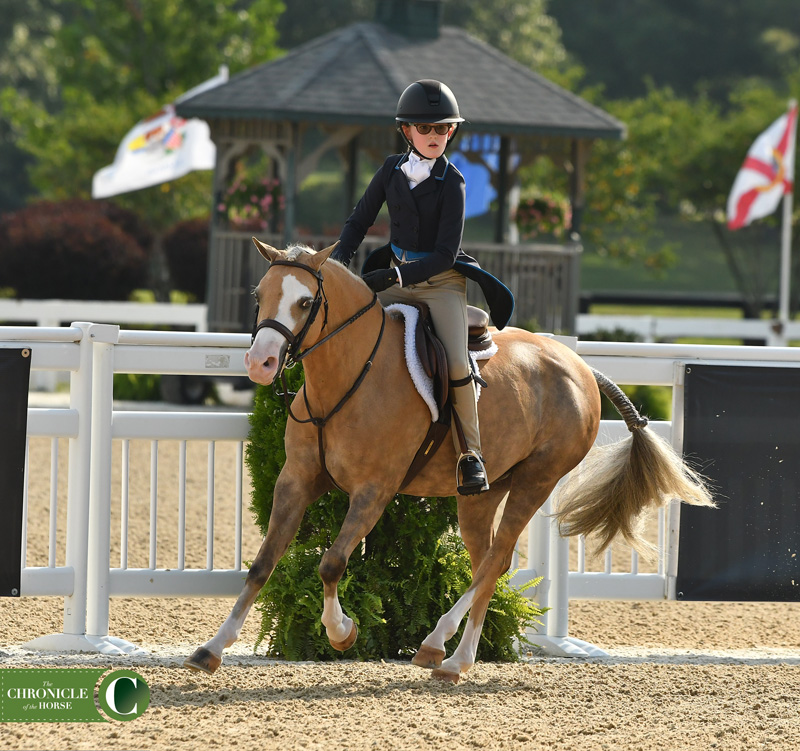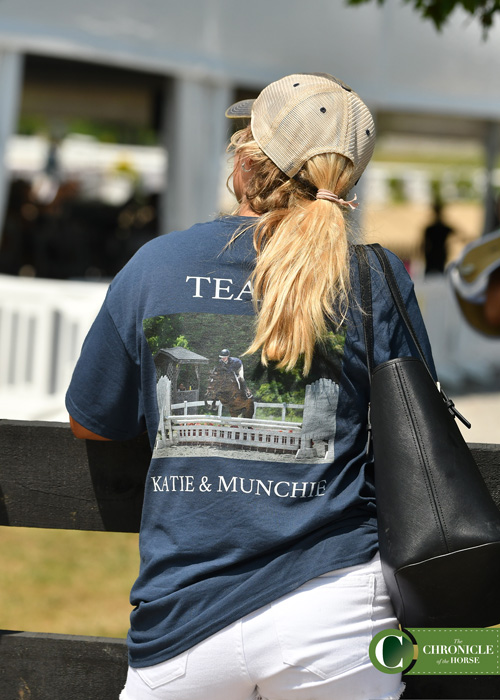 Want more Pony Finals? We've got stories about special competitors here. You can find results at Shownet.biz. Plus make sure you're following The Chronicle of the Horse on social media @chronofhorse.