After Doug Payne lost the ride on a former advanced horse a decade ago, he and his wife Jessica Payne decided they'd start bringing up their own horses so there would always be some youngsters in the pipeline under their ownership.
Quantum Leap was the first of several horses to come to the Paynes as a yearling, and over the past 10 years, he and Doug have developed a solid partnership, completing two five-stars in 2021. On May 1, they became the Land Rover/USEF CCI5*-L National Champions at the Land Rover Kentucky Three-Day Event when they finished third.
The 11-year-old Zweibrucker gelding (Quite Capitol—Report To Sloopy, Corporate Report) was bred by Elizabeth Callahan, who also bred two of Doug's other current upper level horses, Camarillo and Quiberon.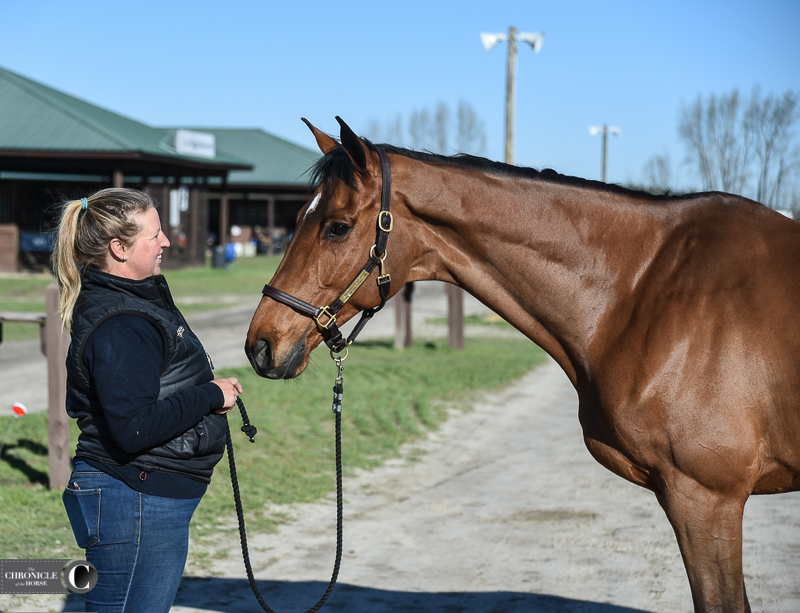 For a time, the Paynes thought they'd have to sell "Quantum" as a 4-year-old, but Susan Drillock stepped in to help and is now a co-owner.
"We've had him for going on 10 years, and it's just getting to be a whole lot of fun," Doug said. "We know each other extremely well. Especially jumping, he's super brave and a great galloper. He's got a ton of blood. He's going to be really good. I cannot wait. It's pretty rewarding to have one that's been with us for that period of time."
We went behind the stall door with Doug and his groom Courtney Carson to learn more about Quantum.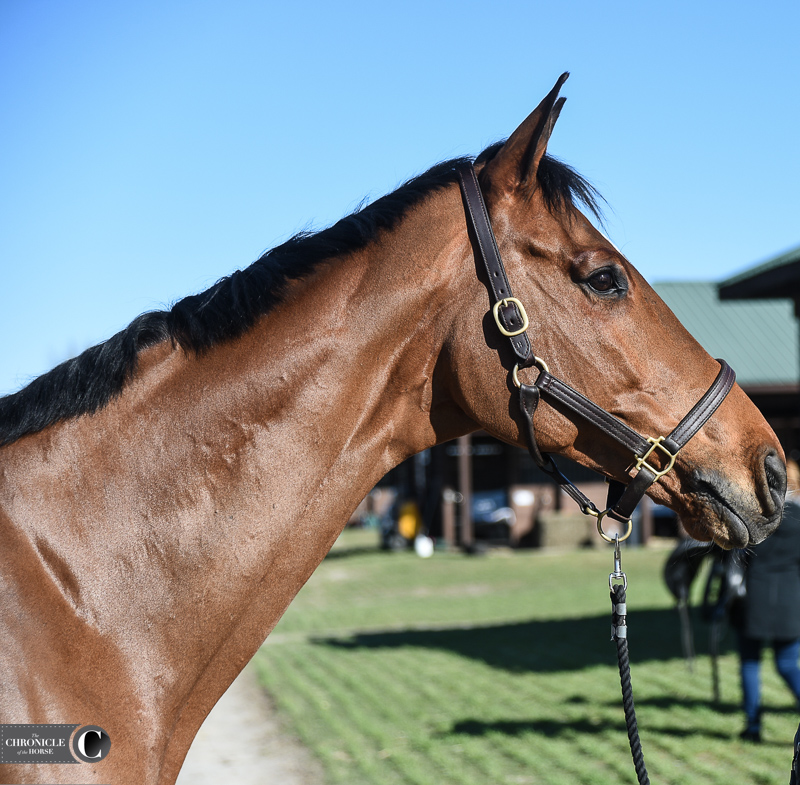 • "We joke in the barn that he's the kid who's naturally really smart and good at things, but he'll have all this anxiety because it's a 99 and not a 100 on something—only for his own personal reasons and not because someone's going to get mad at him," said Carson, who's cared for Quantum since he was 5.
"He's the sweetest horse in the world. You'd think you could put your grandmother on him. He's the most kind soul in the world. Holly [Hudspeth's] young daughter Hailey, who's really little, has always said this is going to be her first big horse when he's done. Every year when we're at Carolina [International (North Carolina)], she has to come up and tell him hi and give him hugs and cookies. He's definitely a barn favorite."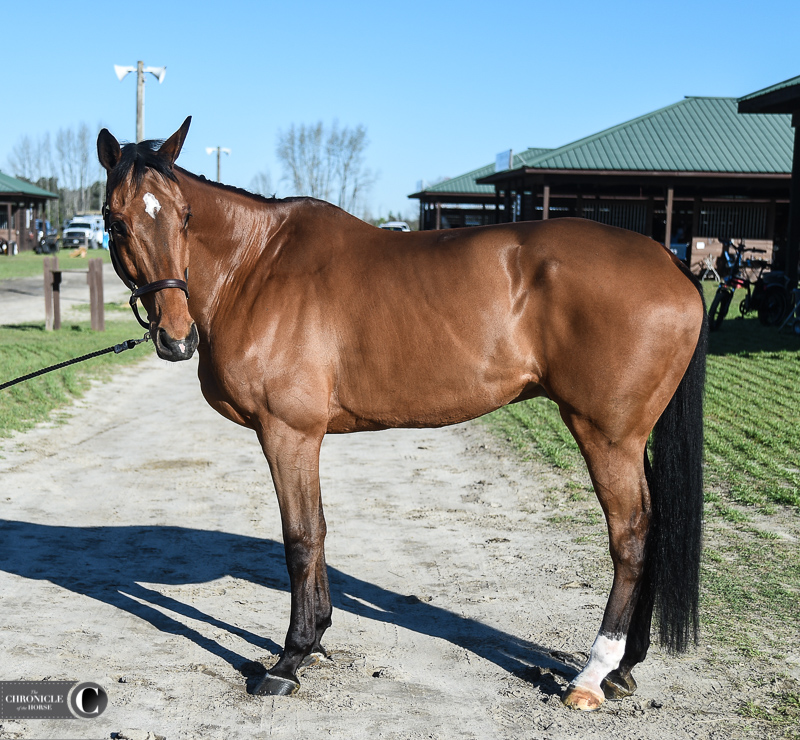 • Looking at him from the ground, you wouldn't necessarily think Quantum was going to be a top-level horse.
"He's an awkward little horse," said Carson. "Conformationally, you wouldn't look at him and go, 'That's an upper level horse.' It wasn't until his 9-year-old year, he had this awful roach in his back and you would wonder, 'How?' Then overnight it was like he suddenly looked like a five-star horse. And it was like, 'OK, this might be all right.' "
Doug—fondly but more bluntly—calls him a dork. When they had to pick a song for Quantum's show jumping round during the Grand-Prix Eventing at Bruce's Field (South Carolina) this year, "we just did 'Famous Friends' by Chris Young, because it's always like, 'Look at these other horses!' and he's kind of always the dorky guy who walks along with them," he said.
• He doesn't love naps lying down and prefers to catch his Z's wherever he can. "I call him the Gumby Doll because he'll stand legs everywhere and sleep," said Carson with a laugh. He also loves standing on the Theraplate with a haynet.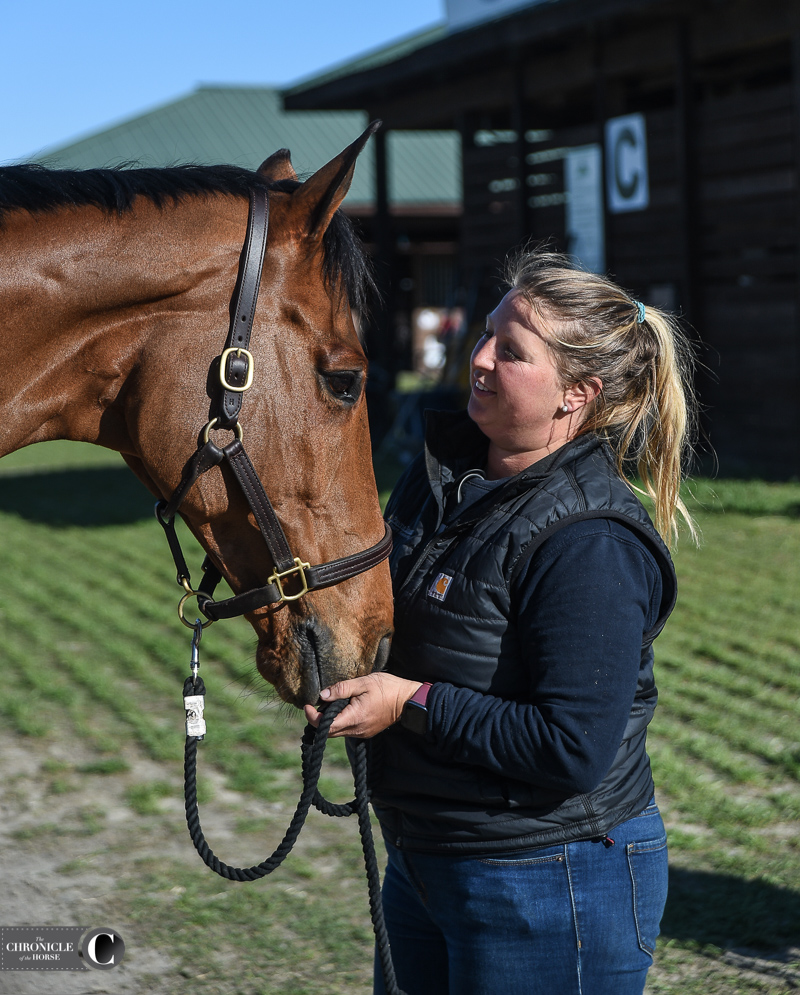 • Quantum is very careful, scopey and light in the bridle naturally. He goes in a snaffle for all three phases.
• Quantum goes out all night and is often the first one to get ridden in the morning.
• While he doesn't have a big FEI win on his resume yet, his third-place finish and national championship at Kentucky are proof that he's on the way up. There, he was the best-performing horse in the jumping phases—adding just 1.2 time penalties to his 25th-place dressage score—other than winner fischerChipmunk FRH.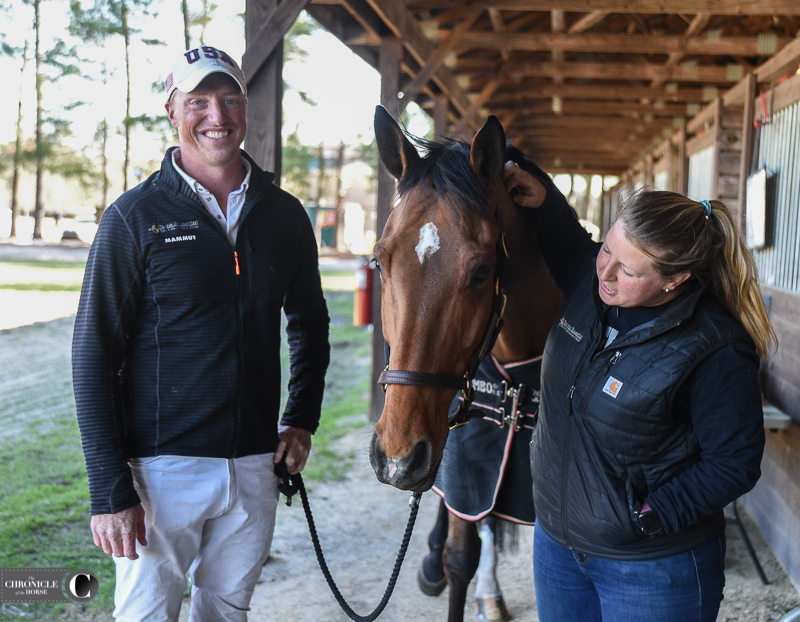 "He's been a bit of a sleeper," he said. "He's done a lot. He will be winning a lot of things in the future, but the flat just takes a little bit longer. He's got all the movement and power, but he's such an overachiever. He would be one to worry about what he's done wrong and then get nervous about it. If you look at him sideways, he's like, 'Oh, I didn't mean it.' "
• Overall, Quantum is a member of the family and a "people" horse. He enjoys watching the Paynes' children, Hudson and Abby, play in the barn at home or letting fans pet him ringside at an event. "I tell Doug he's got a place on my couch whenever he wants it," Carson said. "He's the sweetest thing and would love to be a house pet."