Lexington, Ky.—May 1
A world-record low five-star score. A wire-to-wire win. A fourth Kentucky victory.
Do one and you're a champion. Do two simultaneously and you're on fire. Do all three and you're Michael Jung.
The German eventing phenom's 20.1 winning score Sunday with fischerChipmunk FRH at the Land Rover Kentucky Three-Day Event broke the world's previous best score of 21.3, set by Laura Collett and London 52 at Pau (France) in 2020. It also put him 11.6 points ahead of Great Britain's Yasmin Ingham on Banzai Du Loir—the largest margin of victory at Kentucky since 2008, according to data company EquiRatings.
This win marks Jung's 11th five-star victory, and a first for "Chip," who was a five-star first timer. Jung is now tied with Mark Todd on 11 victories, while William Fox-Pitt is the record holder with 14.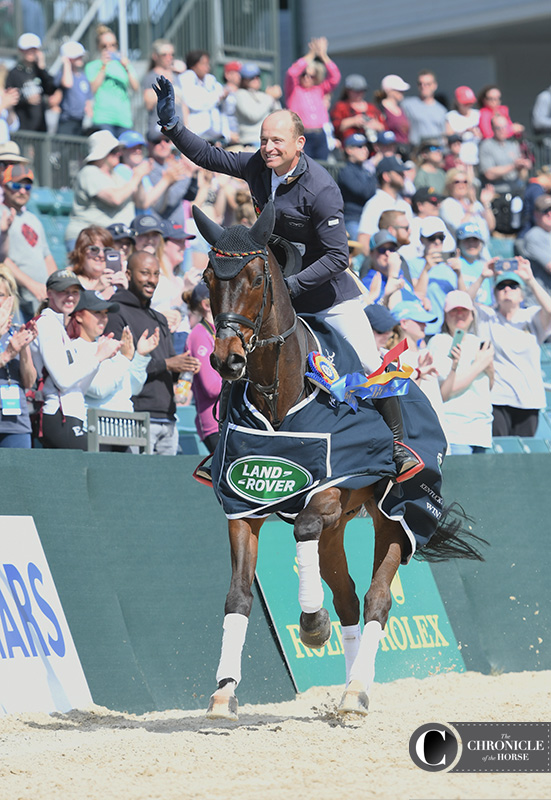 "You're always trying to do your best, that's why you wake up every morning and go to the stable in minus-20 degrees or in the rain or heat," said Jung. "It's a very special moment for me, and a very big thank you for my whole team in the background helping me train the horses and helping to bring the horses to this level. A big thank you to the Fischer Group that we can keep this horse in Germany and that I'm allowed to ride such an amazing horse."
Jung was one of six double-clear rounds over Steve Stephens' course. Ten pairs jumped clear with time penalties.
"I had a really great feeling in the warm-up," he said. "It makes you a bit more relaxed, but still the pressure is on, and it was also a test for the [2022 FEI World Eventing Championships (Italy)]. I tried to stay really concentrated and focused, and this horse is amazing. He did a fantastic dressage and just enjoyed every phase in the competition. He's a really good show jumping horse—very careful, very scopey, very strong in himself and powerful."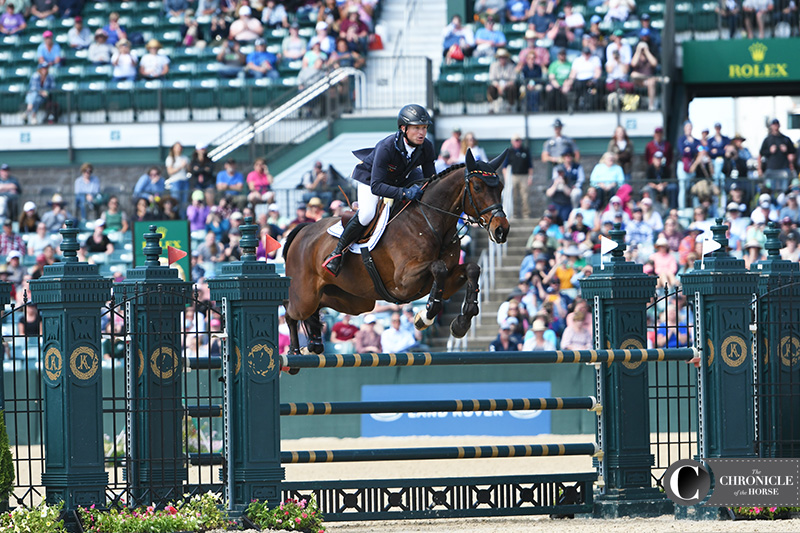 Ingham was the youngest rider in the field at 24, and she finished second on 31.7, adding 0.8 time penalties today with Banzai Du Loir. Although she previously attempted the CCI5*-L at Pau (France) in 2020, Kentucky was her first five-star completion.
"If someone told me I'd be here in second place to Michael—[the horse is] so special, and he really deserves this result, and he has such a huge future ahead of him," she said. "I'm extremely grateful to my whole team, my owners, and the whole team that have been behind me the whole week. I couldn't do it without them who put the work in behind the scenes. It's always a dream to try to put in our best possible performance, but for the horse's first five-star, and I'm a little bit inexperienced at five-star level, it's just really exceeded all expectations. I have all faith in the horse. He's very special, and it's amazing that we could pull it together for all three phases at such an incredible event."
Doug Payne and Quantum Leap jumped from fifth to third with a double-clear, taking home the Land Rover/USEF CCI5*-L National Championship on a score of 38.4 and topping a trio of U.S. finishers separated by one-tenth of a point each. Boyd Martin and Tsetserleg TSF were second overnight but added two rails and 1.2 time penalties to finish on 38.5, and Buck Davidson and Carlevo, in fourth before show jumping, also had 1.2 time penalties to finish on 38.6.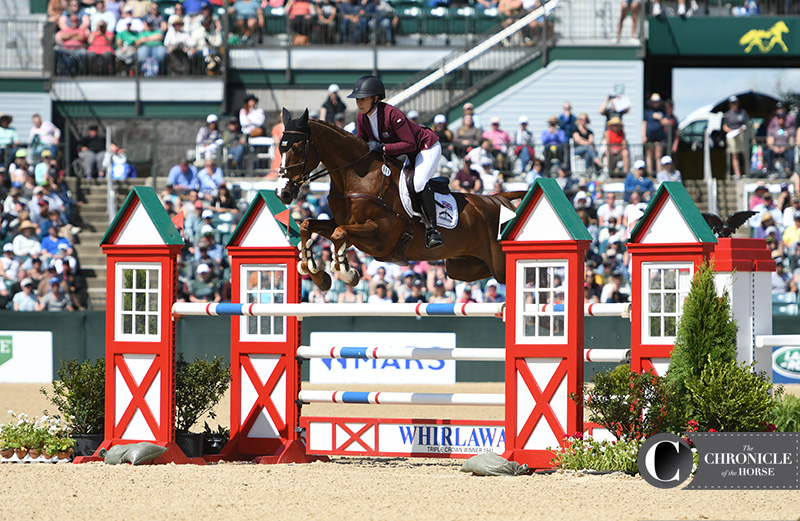 "Quantum," an 11-year-old Zweibrucker gelding (Quite Capitol—Report To Sloopy, Corporate Report) was bred by Elizabeth Callahan and came to Payne's farm as a weanling.
"He was the start of the pipeline of horses coming," he said. "To get here, he certainly blew my expectations away. He continues to get better and better. As an 11-year-old in his third five-star, I couldn't ask for much more. I'm very thankful for the group with Susan Drillock, who owns him with us. It's incredible. You're sitting here and feeling very privileged to ride such wonderful horses, but there's so many people that actually make that happen."
Payne had an emotional weekend as he announced the retirement of his and Debi Crowley's Vandiver from the top levels after the pair completed their five-star show jumping. The pair were the highest U.S. finishers at the Tokyo Olympic Games, and Payne said he already has a preliminary event picked out in July for "Quinn" and his beloved groom Courtney Carson to compete at.
"It's a lifetime of work, obviously, but at the same time you're driven to continue to get better," he said of his weekend. "With Vandiver retiring after this week, to have another horse stepping into his shoes—I think the future is incredibly bright, and I'd like to think it's a starting point rather than an end point."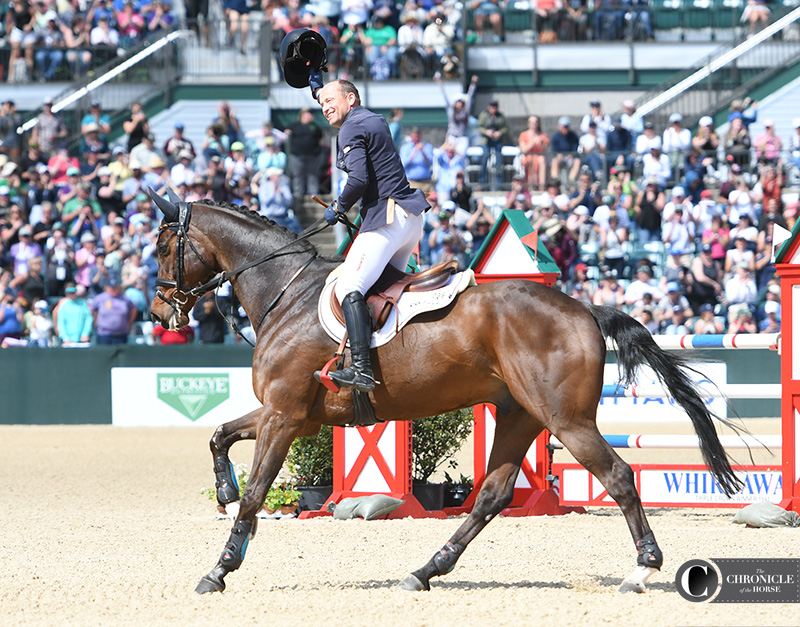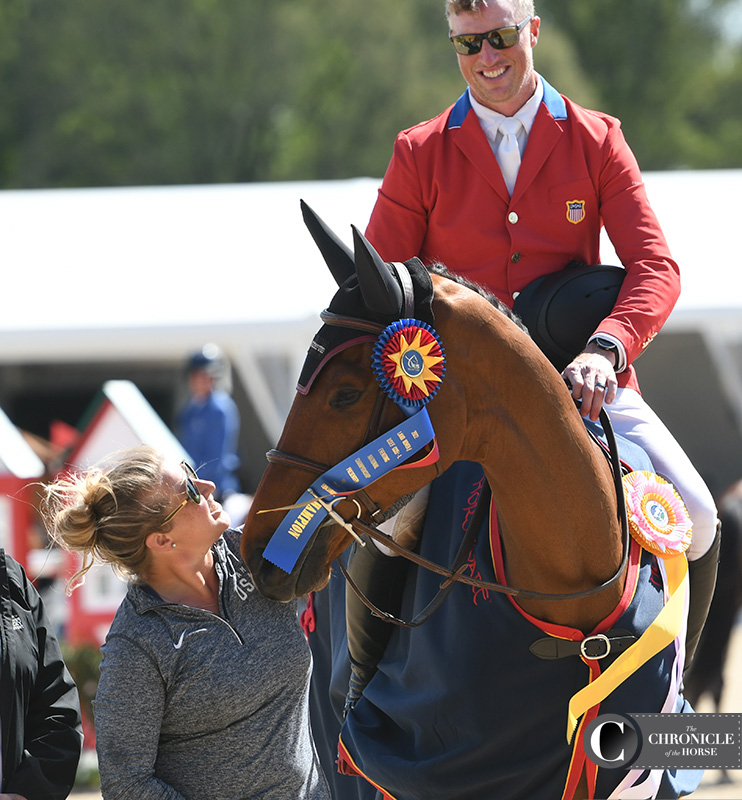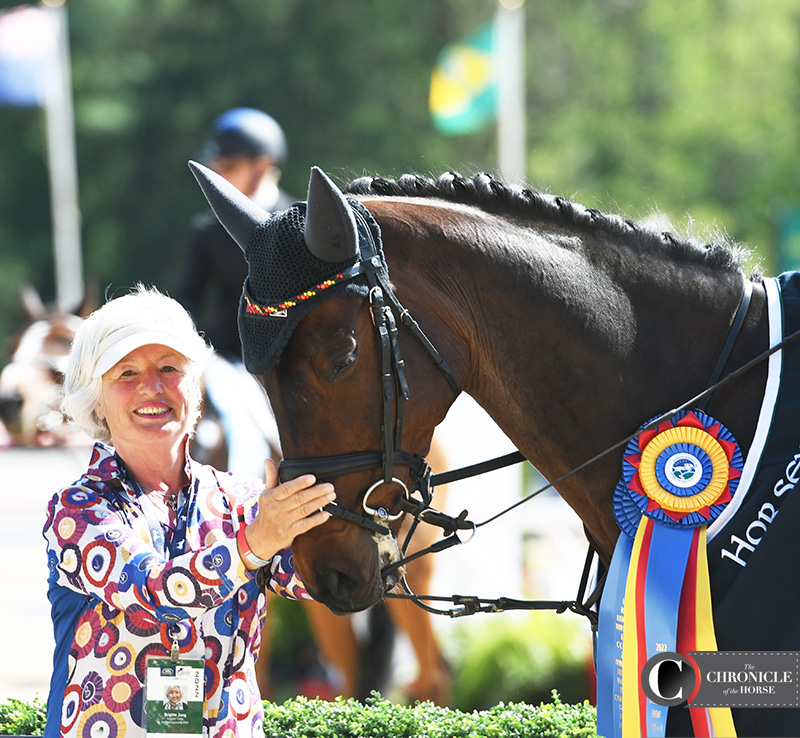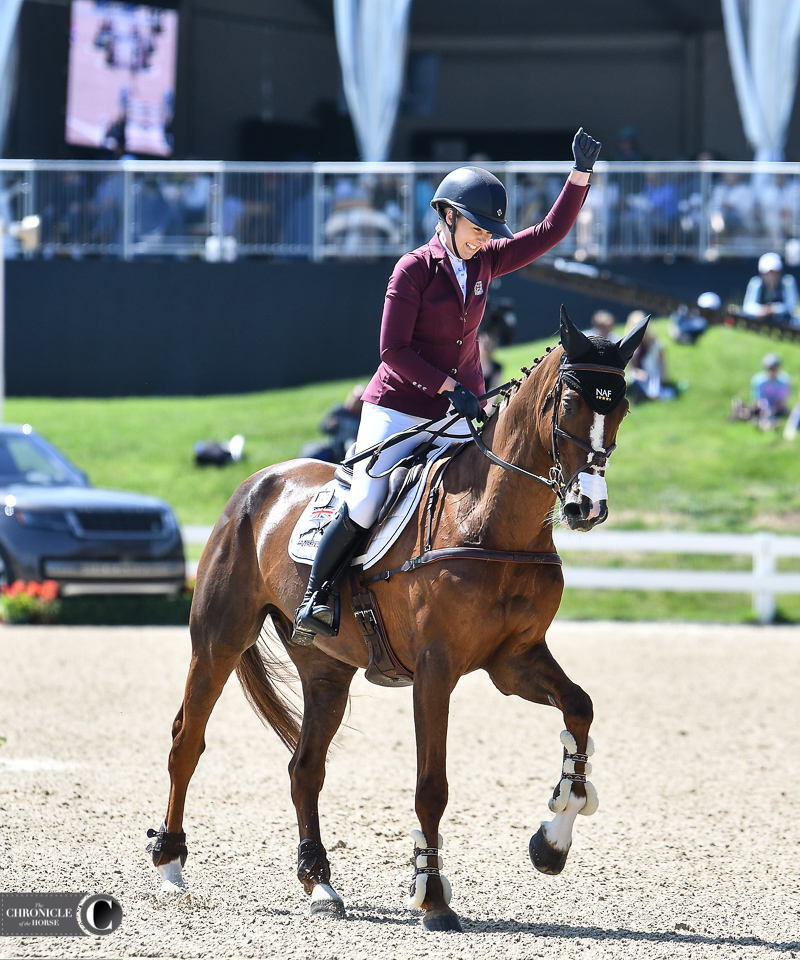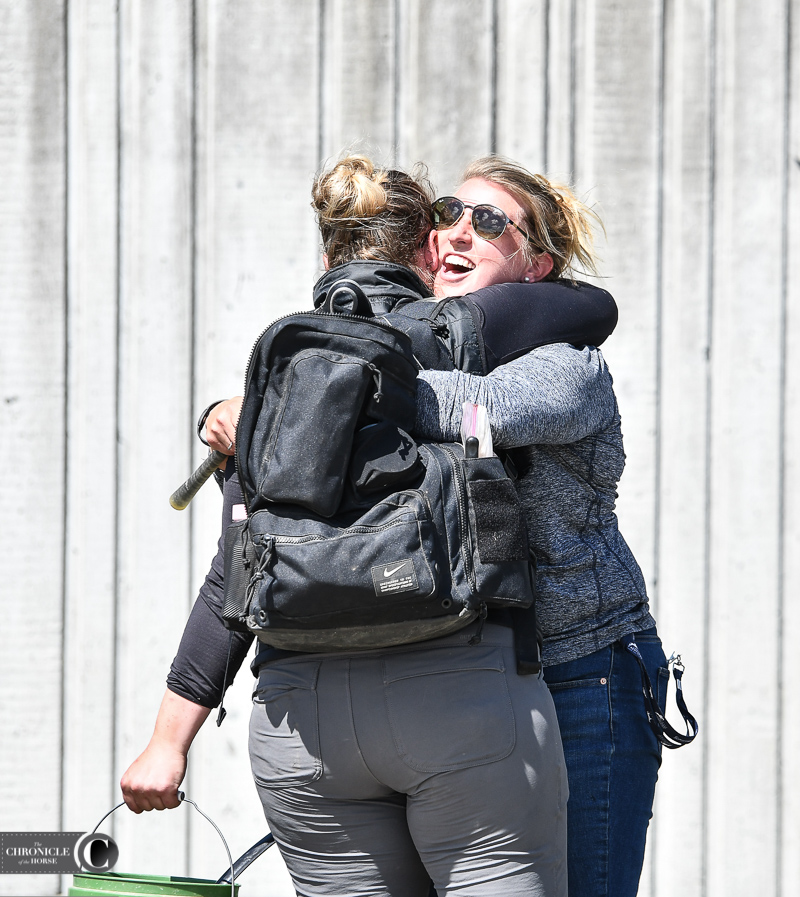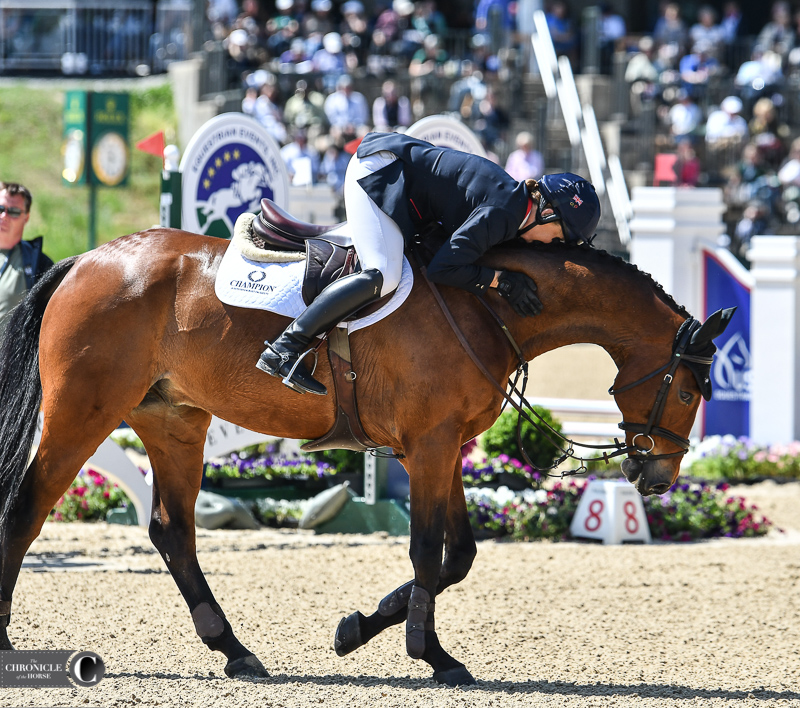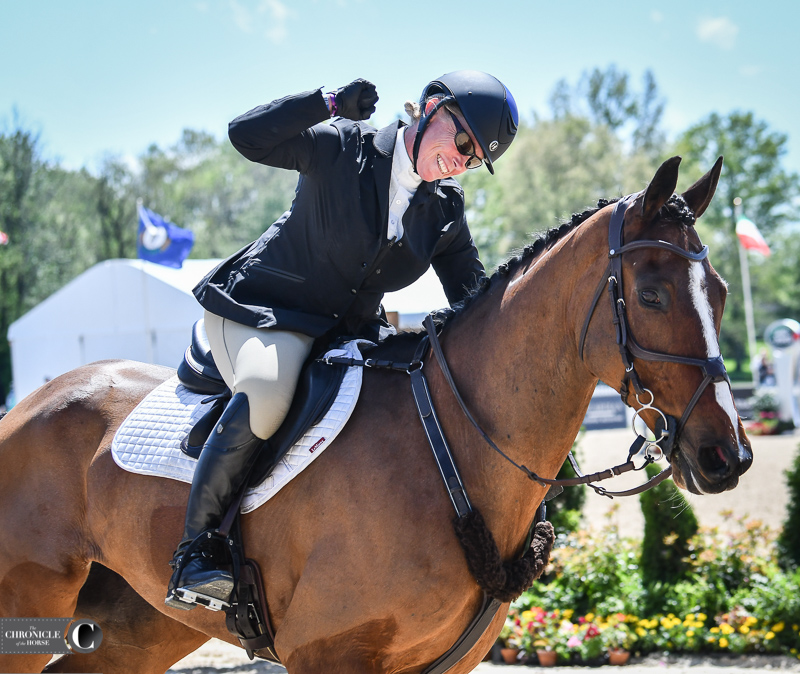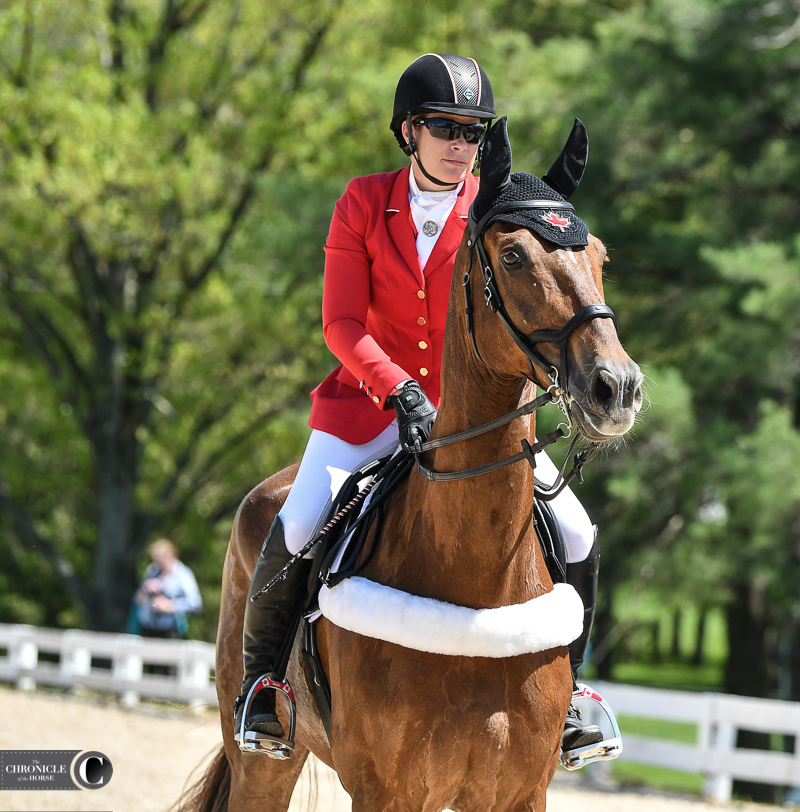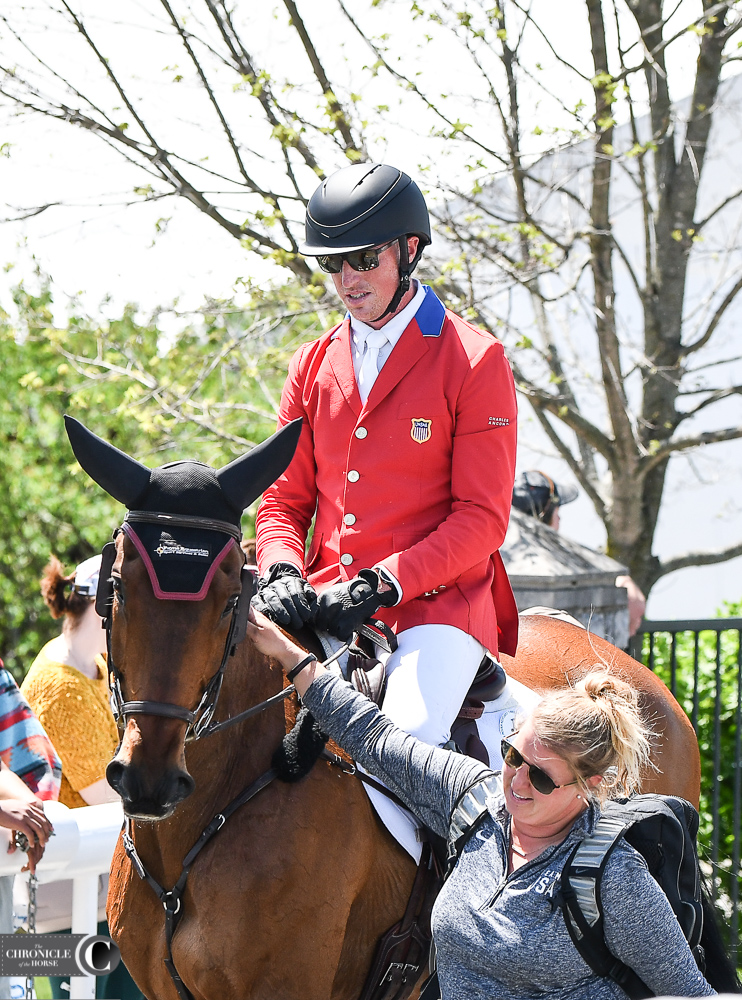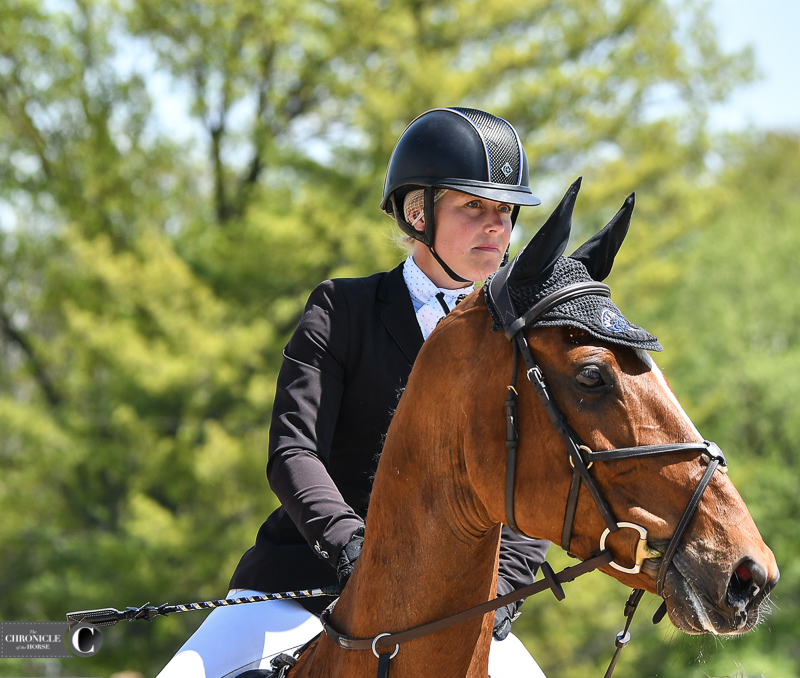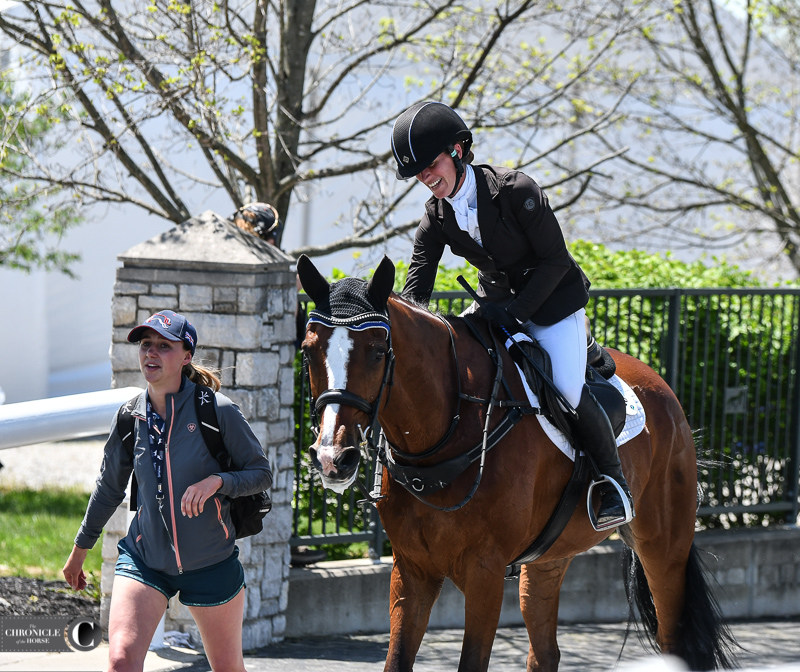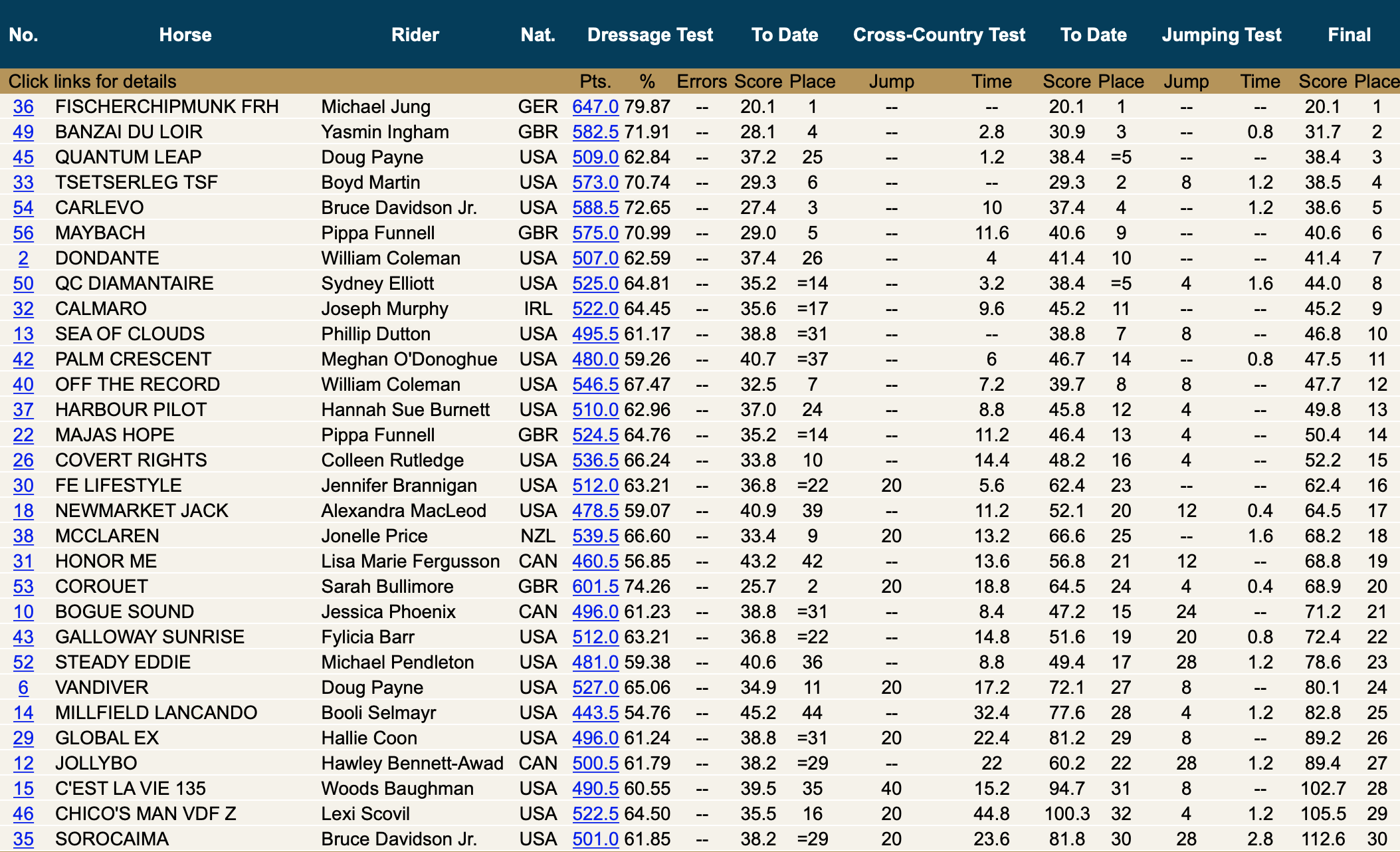 Looking for more info? Check out what you need to know here.
Results I Course Walk I Live Stream I COTH's Coverage I Schedule I Ride Times
The Chronicle of the Horse will be on-site all week for the Land Rover Kentucky Three-Day Event bringing you reports from each round of competition, beautiful photos and stories from the competitors. Follow along with all of our coverage here, and be sure to read our May 23 Kentucky Results issue for more in-depth coverage and analysis of the event.