McLain Ward has seen a lot of gray mares go through his barn, but HH Gigi's Girl won't get lost in the crowd. From her kind eye to her expressive ears, you can tell she's the type of mare who believes she should be doted on like a queen. Put her in the ring, and she'll jump each fence in classic style with a round back and neck, paired with tight square knees.
"Gigi" started her international career with Celine Schoonbroodt-De Azevedo of Belgium, then competed with Germany's Katharina Offel before Double H Farm bought her for Ward in the summer of 2017.
With Ward in the irons, the 11-year-old Dutch Warmblood mare (Vingino—Zaline, Celano) has turned heads by winning the $300,000 Hampton Classic Grand Prix in Bridgehampton, New York, and the $250,000 Longines FEI Toronto World Cup qualifier (Canada) last year. The mare clocked her first victory of 2019 with the $72,000 CaptiveOne Advisors 1.50-Meter Classic at the Winter Equestrian Festival (Florida) on March 10.
Come behind the stall door with HH Gigi's Girl!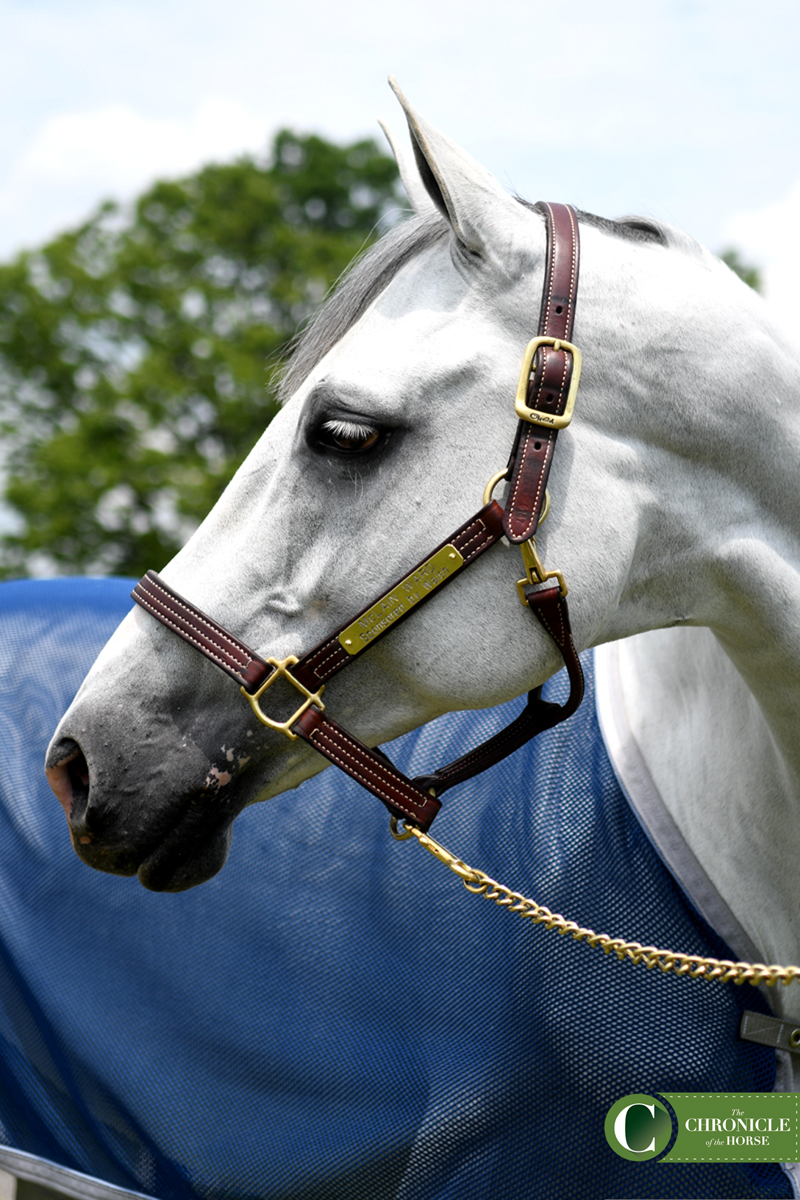 • Gigi is a stunner, and she knows it. Groom Corey Gallais described her as a princess who loves attention. She will accept attention in all forms, but her favorite is getting her face brushed; when Gallais rubbed her face, Gigi reached her nose out as if to say, "More please!"
• Gigi loves her "free horse" time, running and bucking in the field, and she would willingly stay outside on the grass all day. "She really likes going on the trailer, going out in the field, going to the indoor," Gallais said. "[She likes] a bit of freedom."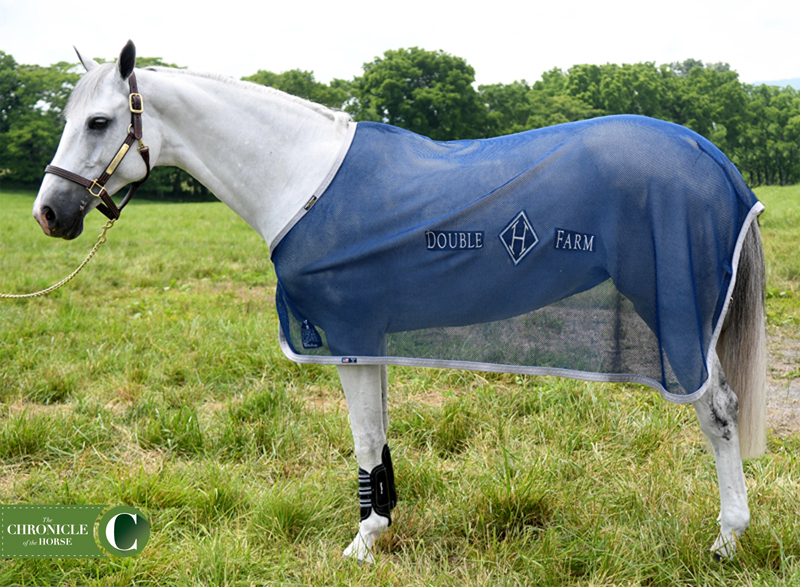 • Gigi's best friend is Daisy, a Miniature Horse who belongs to Ward's daughter Lilly Ward. They go out in the field together every day. "When [Gigi's] alone she is very scared; she panics and runs. But when Daisy [is with her] she is very calm," said Gallais.
• Gigi only worries about being alone at home, however. "When I prepare her for the grand prix, she's a bit focused. She doesn't move in the grooming stall," said Gallais. "I think for sure she knows [when it's time to show]."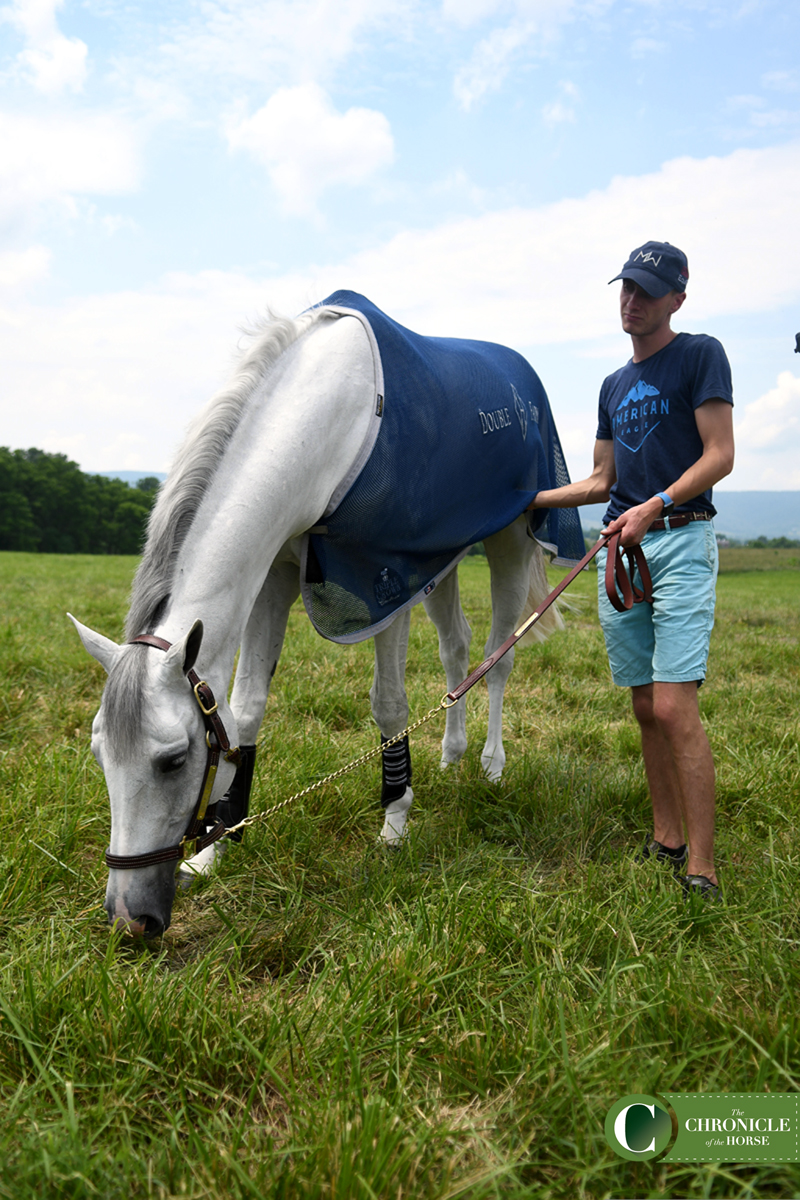 • A sociable horse, Gigi is friendly with every horse in the barn. "If one horse leaves, she's crazy. She calls for them for like, two hours," said Gallais. "Gigi lives in the stall next to HH Azur, and she is very attached to the mare. She's very crazy when Azur [leaves]."
• When we visited Gigi, her coat was spotless in preparation for a grand prix later that night, but Gallais said that's not her daily look. "She is always dirty!" he said with a laugh. "This morning, she was totally full of poop. Every morning she is brown."
If Gigi gets a bath in the morning, she won't roll during the day. But when night falls, all bets are off. "She has a party in the night," Gallais said with a laugh.
• Spring cleaning is not one of Gigi's favorite activities. "She is scared of the dust," explained Gallais. "When we dust the stable, she [gets] very scared."
• Gallais showers Gigi with plenty of treats, but her favorites are peppermints and bananas. "I eat bananas, so I give [them] to my horses all the time," he said. Not all the horses Gallais cares for like bananas, so all the more for Gigi to enjoy.