If you've ever seen Gazelle in the ring, you'd know she's been given an appropriate moniker. The 13-year-old Belgian Warmblood mare (Kashmir Van Schuttershof—Diva 'Ter Elsen,' Indoctro), is quite agile as her results have proven. She's picked up wins across the globe, including the coveted Rolex Grand Prix at the CHI Geneva (Switzerland).
But what is this super mare like to work with on a day-to-day basis?
"At home she's easy, she has her daily routine," said Denise Moriarty, Kent Farrington's head groom. "She's not dramatic; she's very laid back. The only thing she doesn't like is the other horses around her; that makes her angry. But to deal with, you can leave her out in the field all day long, and she's like, 'Whatever.' When she's ready to come in she nickers."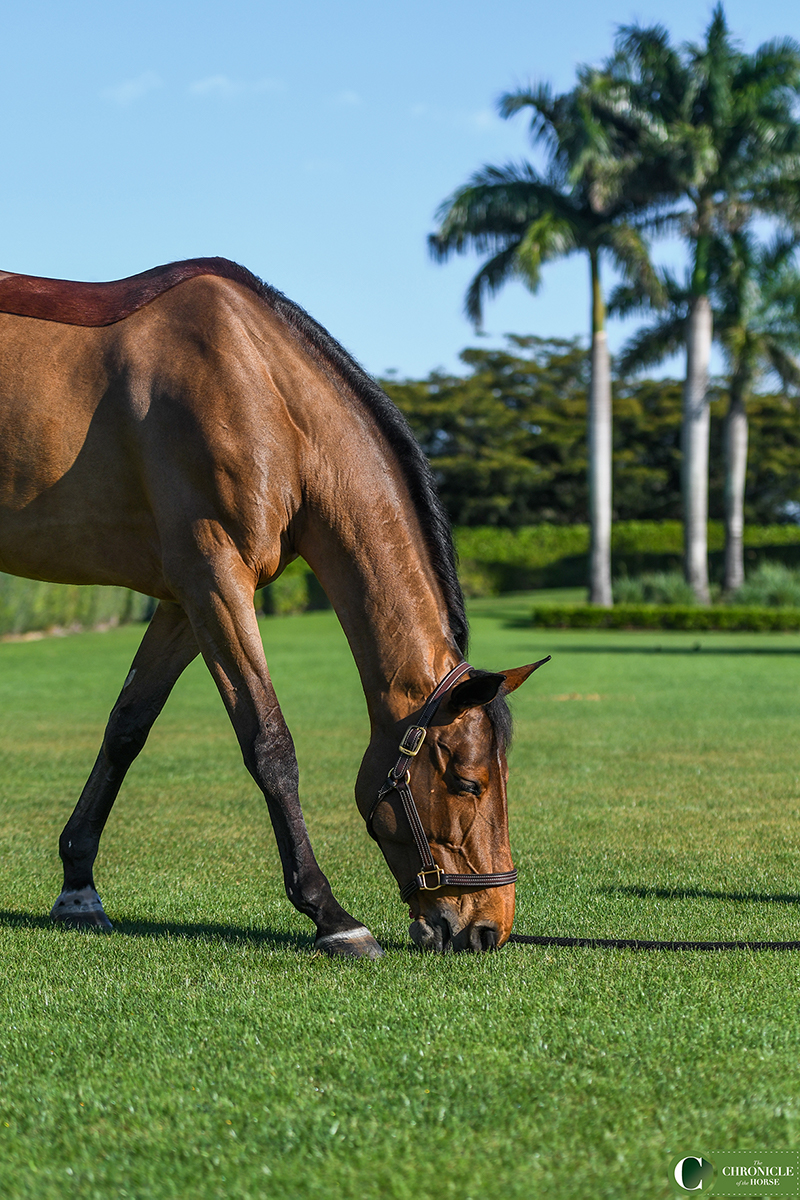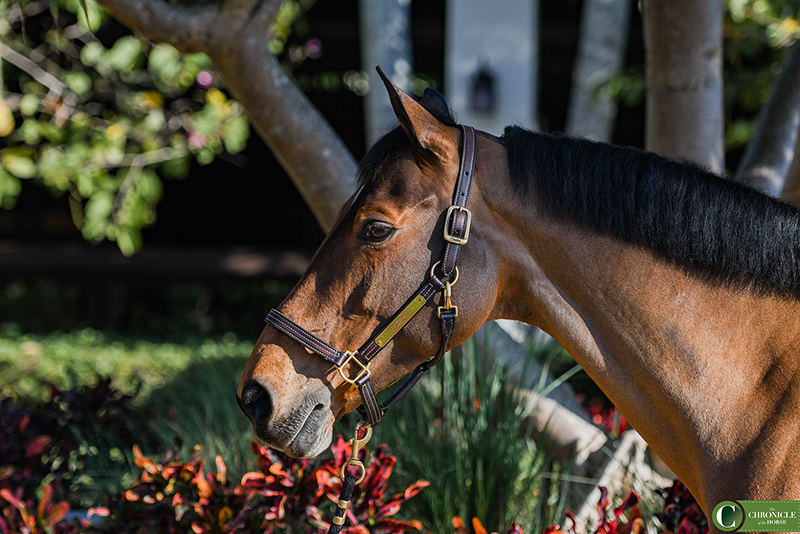 Go behind the stall door with Gazelle; the horse Farrington rode to second in the $500,000 Rolex Grand Prix during the final week of the Winter Equestrian Festival (Florida):
 • Gazelle has a range of nicknames.
"G, Mamma G, G-Unit. Kent calls her G-Unit, but we call her Momma G," said Moriarty, who has worked with Farrington for six years. "She's a mother; she's had a couple of babies. She's a grandmother actually. Her owner [Robin Parsky] actually owns one of the grandchildren." 
• Gazelle doesn't care to have other horses in her space. Unless you're Creedance, then you can hang.
"The only one she likes is Creedance; that's the only one she'll give the time of day to," said Moriarty. "He loves everything; he assumes that every horse wants to be his friend. Whether he knows [the horse] or not or if it's a stallion or what, he goes straight in for the kill and is like, 'Hello!' He gets himself in trouble sometimes.
"They travel together a lot," she continued. "Creedance gets a little bit worried when he travels. He gets very attached to whoever he travels with, and he is the only one that she'll be like, 'It's OK.' She'll give him a nicker, whereas anyone else she would bite."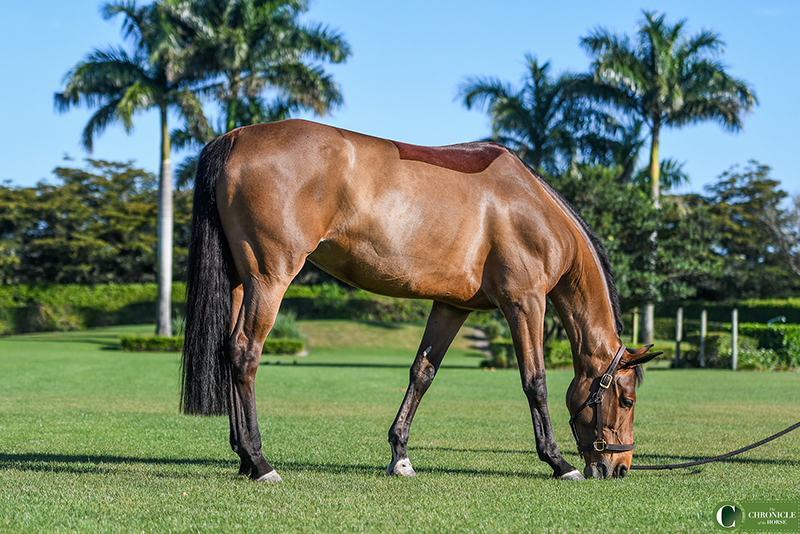 • She does have one vice though. She's a wind sucker, so she wears a cribbing collar around the barn.
• One of her favorite toys (or maybe not so favorite, you decide) is a moose.
"She has a moose who currently has no antlers because she bit them off. So now it's just a blob," said Moriarty. "She got that in Calgary (Alberta). She does have a [Uncle Jimmy's Hangin' Ball]; she likes it. And then she has her ball on the ground with treats in it."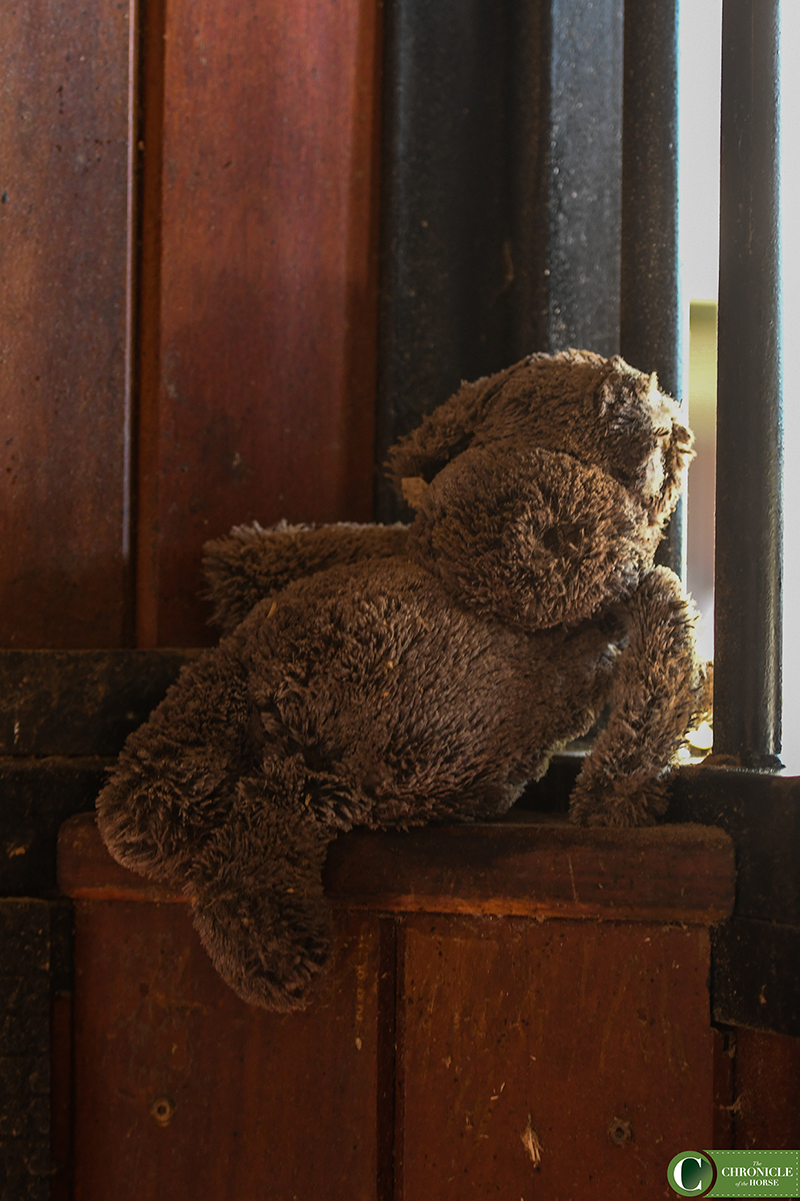 • We love oranges around here.
"She loves oranges. Oranges are her big thing," Moriarty said. "Claudio [Baroni], our rider, likes to give her oranges through the bars as he puts his boots on."
 • Gazelle can't relate to the corporate 9-5.
"She's on the walker every morning," said Moriarty. "She's one of the first horses that goes in for 40 minutes, and then she'll normally go in the field for an hour or two. And then either Claudio or Kent will ride her."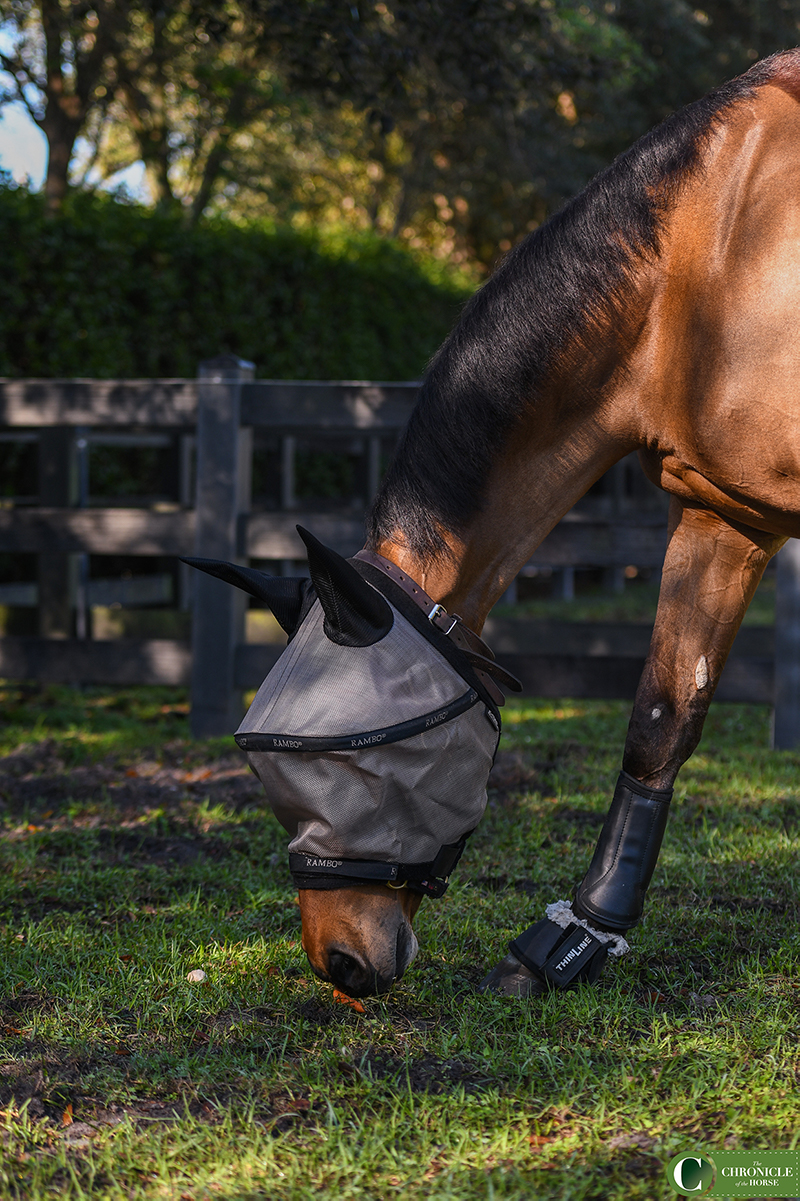 • Gazelle's a seasoned girl; she knows what she's doing. So when it comes to conditioning her, Kent and Claudio keep the focus on fitness (and empowerment).
"Lengthening and shortening her stride, making her stronger by doing that," said Moriarty. "We don't really jump her much at home, maybe just some gymnastics to get her strong, but she's done everything and seen everything, so she's pretty easy. It's all about keeping her confident too. She can be a little bit nervous sometimes in the ring, so it's really important that she walks into the ring with confidence. So, anything we do with her is always just to build her up and make her stronger."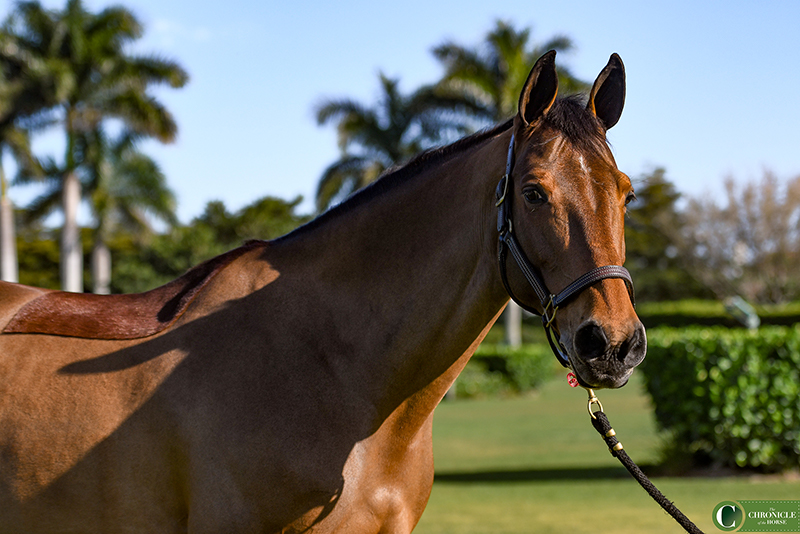 • What's Gazelle like to ride, you ask?
"She's nice; she's easy," said Moriarty. "You can trail ride her, do whatever with her. She's quite a sensitive mare. I don't classify myself as a rider, so I would never push her. I don't know how Kent rides her; she's very sensitive; you really have to have a lot of intuition when you ride her for sure."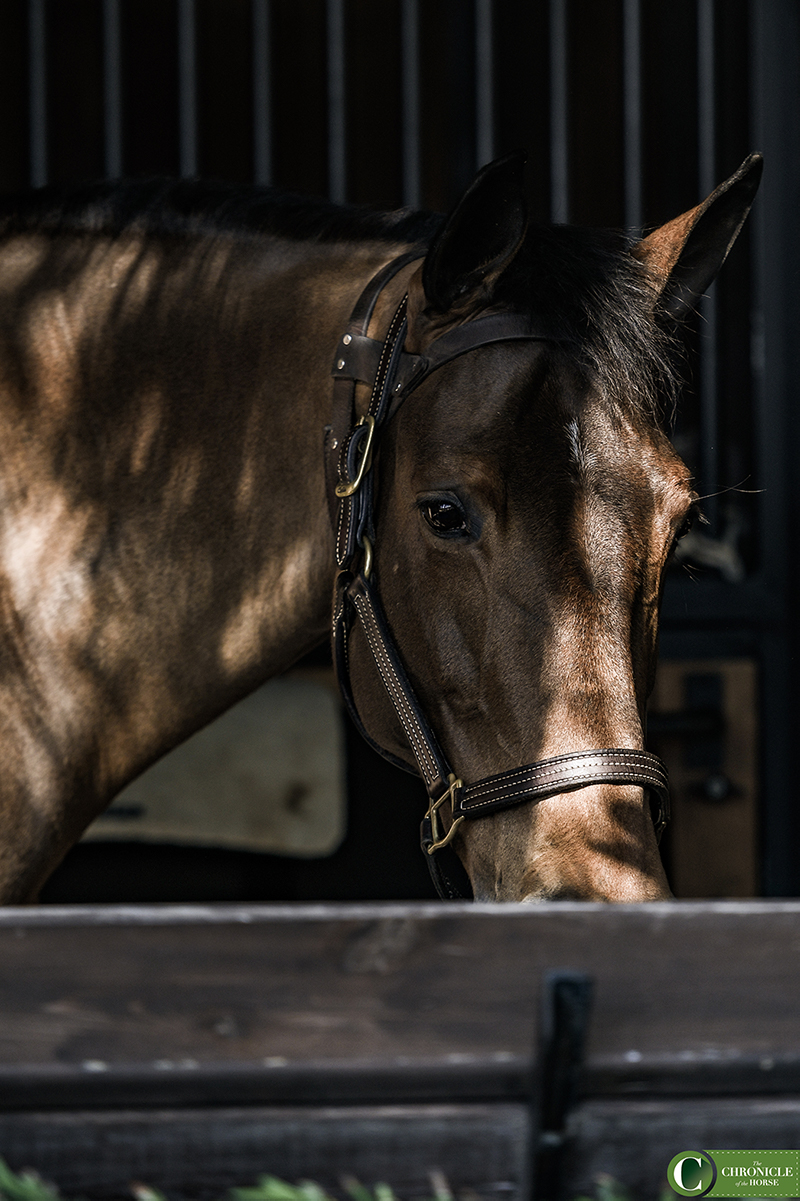 • Sometimes, Gazelle's sensitivity can get the best of her. 
"She actually scared herself a little at [Spruce Meadows (Alberta) in 2018]," Moriarty said. "There was one fence she decided she didn't like, so we just stopped with her, put her in the field, let her brain relax a little and then brought her back. She has been amazing ever since."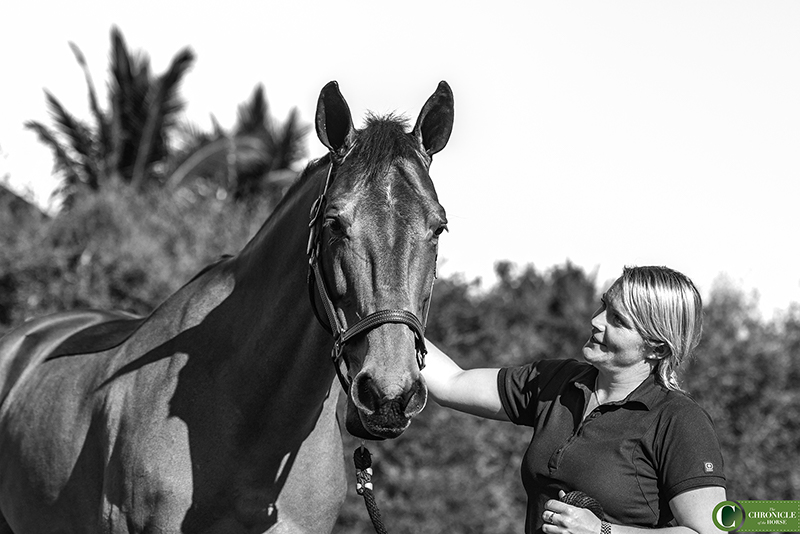 • A "please" goes a long way with Gazelle.
"If you bond with her, she'll do anything," said Moriarty. "At the jump-off in Valence [France] this year, she fought for the win as much as Kent did. She'll do that but only if [you are as well]. You can't make her do anything. You have to ask her and work with her. She has to want to do it for you; there's no making her do anything. With that bond, I think it's pretty impressive watching the two of them in the ring together."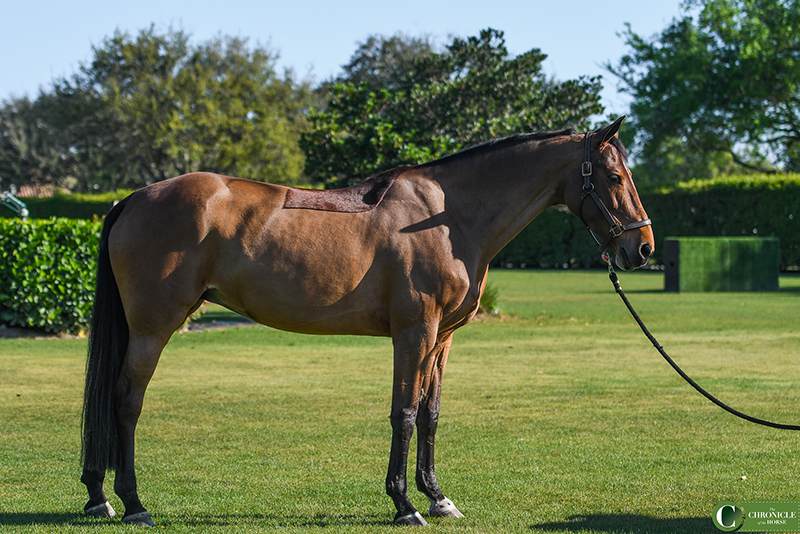 • Gazelle's 2018 season was cut short when Farrington broke his leg last February.
"She had a busy year at the end of last year," said Moriarty. "With Kent's injury at the start of the year, the horses kind of did a lot more at the end of the year than they would normally do. So, we're just kind of picking her classes now, and then [gearing] her up for the summer."
• Farrington used his top horses sparingly during WEF, but you can expect to see more of Gazelle once they hit the road.
"My plan [at WEF] with my more experienced horses was not to show them very much," Farrington said in the press conference that followed the $500,000 Rolex Grand Prix. "I think Gazelle's total classes jumped is six, so I really tried to gear her up here just for the summer in Europe. And the same with Creedance, who is my other experienced horse. So I tried to have a light schedule with them that can peak them for a big event but not use them too heavy during the winter."