Walk into Hunt Tosh Inc. in Milton, Georgia, and you'll immediately see Cannon Creek. He has the first stall in the barn—with good reason. The two-time winner of the Platinum Performance USHJA International Hunter Derby Championship is a derby star as well as a sentimental favorite of rider Hunt Tosh, barn manager K.J. Pearson and Tosh's daughter, 16-year-old junior rider Maddie Tosh—not to mention owners Douglas and Kenneth Wheeler Jr.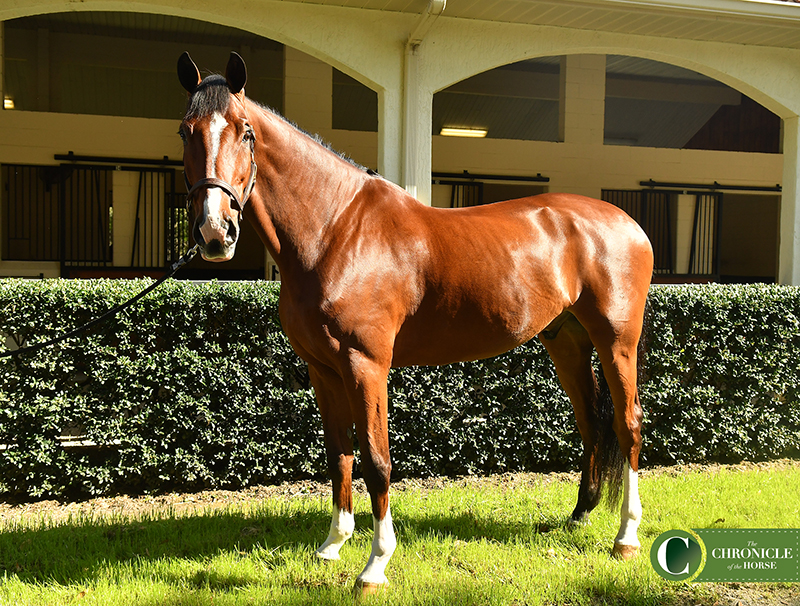 Since pairing up with Hunt in the spring of 2021 the 11-year-old Holsteiner (Cancara—Tiffany S, Caretino) has amassed an impressive record that includes the high performance hunter title at the Washington International Horse Show (North Carolina) and the high performance hunter and grand hunter titles at the Pennsylvania National. This season he also won a $25,000 USHJA International Hunter Derby during HITS Ocala (Florida) in March. He currently sits third in the USHJA International Hunter Derby 2022 series standings after competing in six classes this season.
Watch Cannon Creek's winning handy round from the 2022 Derby Championship, courtesy of ClipMyHorse.TV: 

 
We went behind the stall door with Cannon at his winter home in Ocala, Florida, to find out what he's like when the tack comes off.
• Cannon follows in the footsteps of another of Hunt's famous rides: Lone Star. Not only do they have similar show records, but they have matching bay coats, stripes and socks. Lone Star, owned by Betsee Parker, is now 22 and is still the king of Hunt Tosh Inc., traveling with them to Ocala in the winter despite being retired.
• Cannon's hay net is always full, and unless he's distracted by a horse in the next stall you'll find him with his nose in there. He eats grain with supplements twice a day.
"He also gets a bucket of forage just because he likes it," said Pearson. "Plus you should see the amount of snacks he gets all day."
• He spends a few hours a day out in the paddock during the cooler hours, and he's generally the first one that Hunt or Pearson rides for the day.
"We try to keep it simple, nothing too complicated, just keeping him happy," said Pearson. "He's easy about literally everything."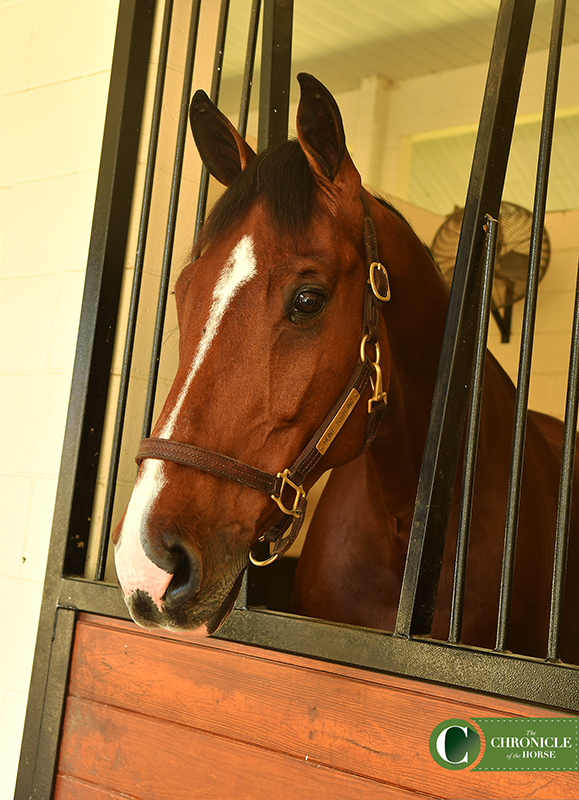 • He's pretty easygoing with horses and people. "He likes everything and everybody," said Pearson. "Maddie and I are obsessed with him. We spend so much time with him; we just go sit in his stall all the time."
"He loves to get his neck scratched," she added. "I'll scratch his neck, and Maddie will stand by his nose, and he'll scratch her back. He loves that. Any attention he's like, 'Give it to me.' "
• He's earned the nickname "Fry Guy" thanks to his favorite snack. "He'll chose Chick-fil-A French fries over anything," said Pearson. "He goes crazy for them."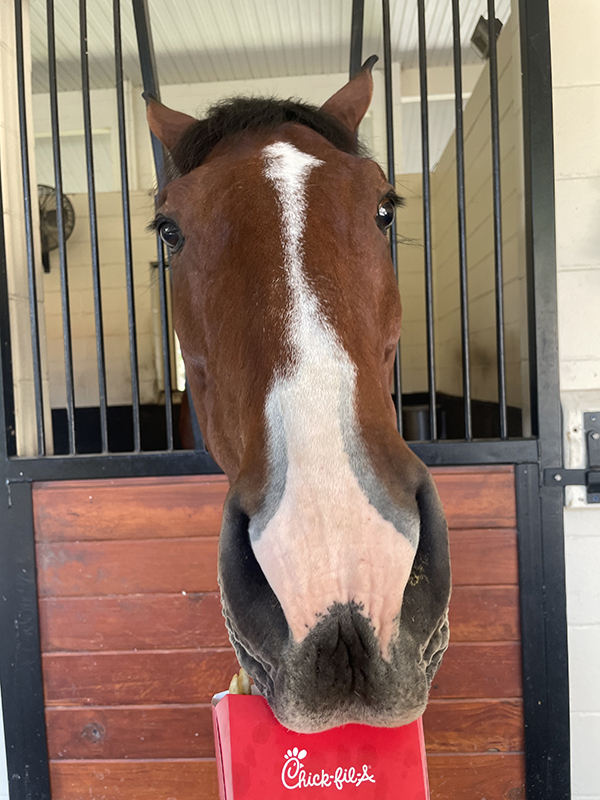 • His show-day mornings are pretty straightforward. If the footing is good, Hunt will take him for a quick longe, and Hunt or Pearson will ride him afterward.
"He likes to do his job, which makes the prep easy," said Pearson. "He's always game for whatever."
• Cannon doesn't have one main groom, and Pearson and Hunt do most of the care of the 17.1-hand horse themselves.
"He doesn't rub his braids—he's an angel," said Pearson. "He's not a big sleeper. I honestly think it's because he's so tall [that he doesn't lay down in his stall a lot]. He'll roll in his pasture, though."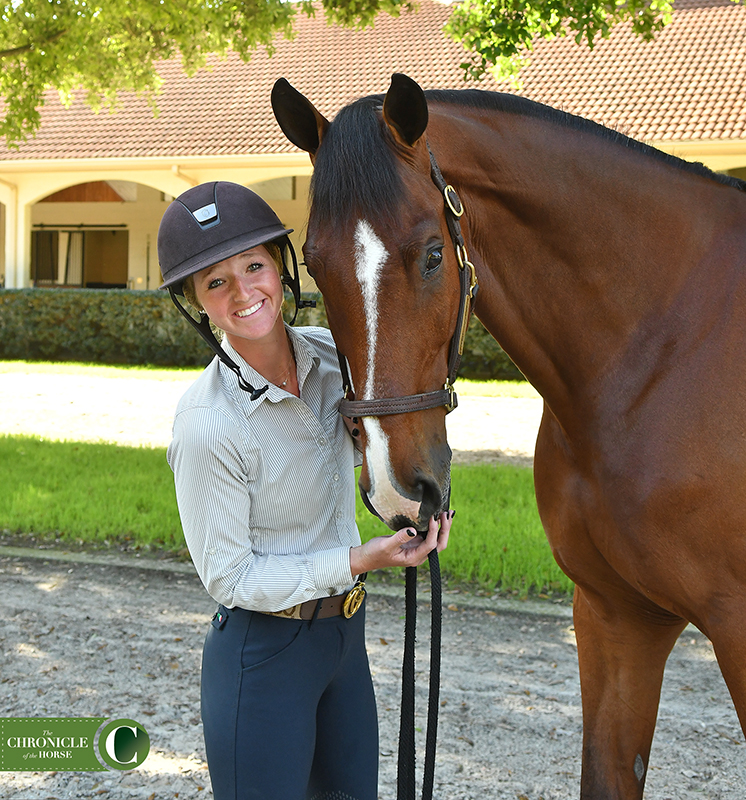 • There are no tricks or gimmicks to taking care of Cannon.
Some big-time show horses are like stand-offish movie stars but not Cannon. "If we walked up to his stall right now, he'd walk up to us and see what we're doing," Pearson said. "He's just perfect—he's my heart horse, and I know Hunt enjoys him just as much as I do."