He's won gold medals galore. He holds the world record score for the Grand Prix, Grand Prix Special and Grand Prix freestyle. He's probably the most famous dressage horse who's ever lived, and he moves his fans to tears and standing ovations.
Especially when he gave his demonstration at the Rolex Central Park Horse Show. You can watch the video of his performance here, too.
But "Blueberry," better known as Valegro, hasn't let the success go to his (adorable) head.
"Everyone says to me, 'Is he a diva?' I don't think so in the slightest," said his groom Alan Davies.
"He's still the same old Blueberry to me. The celebrity status hasn't affected him. He'll pose for the cameras for about 10 minutes, and then he gets bored and is like, 'OK I'm ready to go in now.' "
Here's what else you need to know about the recently-retired superstar:
He's a very friendly, cheerful fellow, and only one thing upsets him.

"He's really amenable—apart from when you actually have to clip him, which he hates," said Davies. "He's quite ticklish, and he can get quite grumpy. All of the other time, he's really easygoing. He's a happy horse."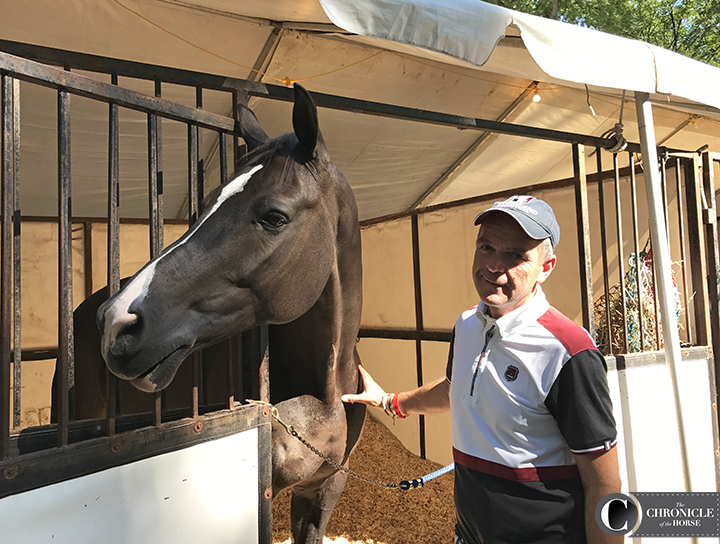 Valegro and his go-to groom Alan Davies. Photo by Lisa Slade
OK, make that two things.

"Lack of food makes him upset; just like me, he gets hangry," said Davies.

He prefers his afternoon snack the British way. Davies is constantly washing out his water buckets because Blueberry dunks his hay in the water, making a nice hay tea.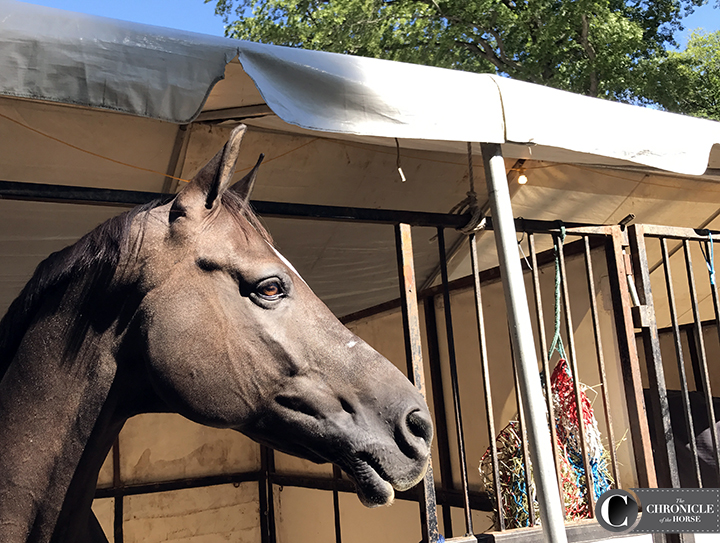 Blueberry's favorite treats are sugar lumps, but no mints for him.

"They make him sneeze, especially the strong ones," said Davies.

His weekly schedule never changes. On Monday, Tuesday, Thursday and Friday, Dujardin works him in the ring, with Davies taking him for a walk before and after. Wednesday and Saturday he does fitness work in the field, on the roads or on hills with Davies. He's always off on Sundays.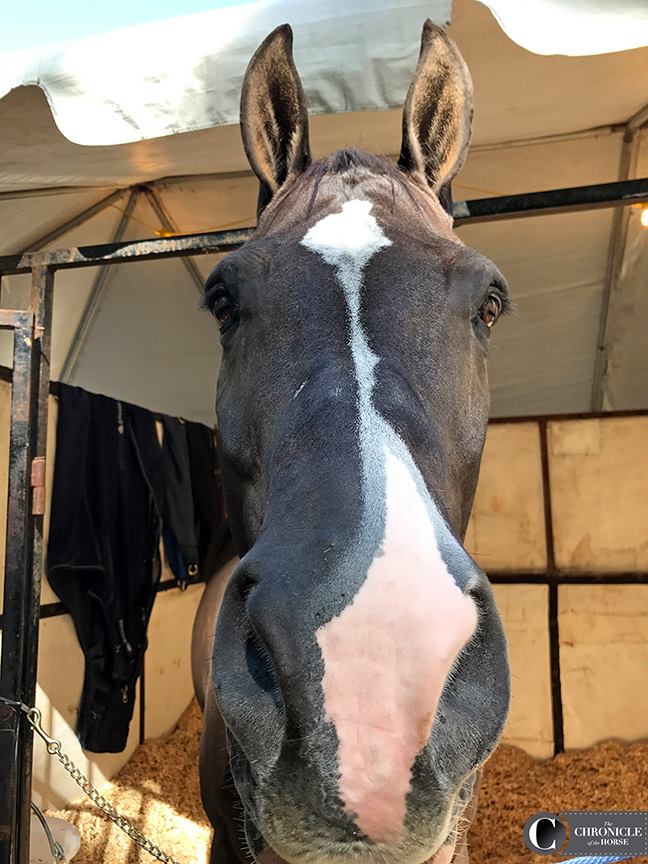 Photo by Lisa Slade
Hacking is his favorite. He's scared of nothing, and he loves going out on the roads or in the fields.

"He's incredible to ride out. He tows you out," said Davies. "We're on the borders of England and Wales, and so there are a lot of farms in our area—cattle farms. He'll chat with the cattle over the hedges. He's the only horse I've ever known you have to kick him to go home. I have to persuade him now is home time, and he's like 'No, let's carry on.' He loves just being out and about doing stuff. He loves any new experience."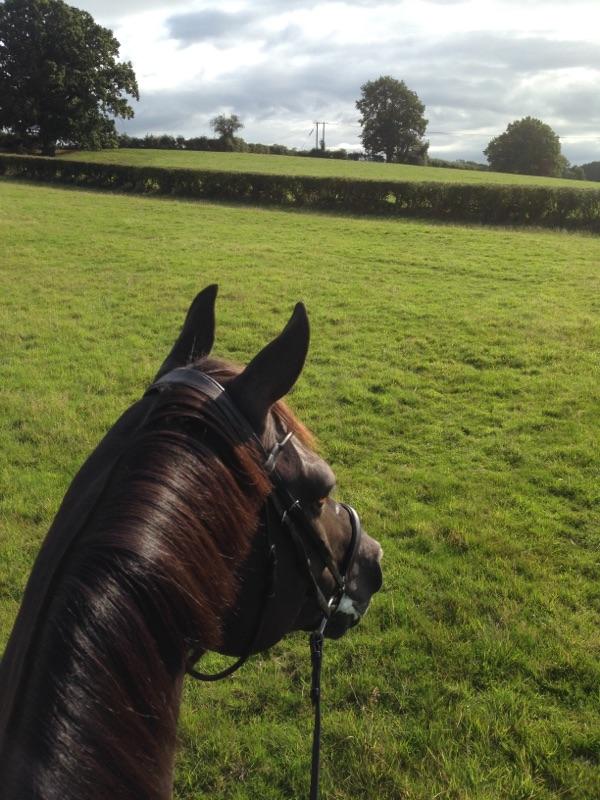 Between the ears of Valegro. Photo courtesy of Alan Davies
His turnout buddies are also world famous—both went to Olympic Games with Carl Hester.

"He goes out in a small paddock, and it's usually next to either Nip Tuck or Uthopia," said Davies. "He's not attached to any of them, and he wouldn't mind going out alone, but he's better if he has his usual mates. Since I look after Grand Prix horses, I like to see them out together, so I can keep an eye on all of them together."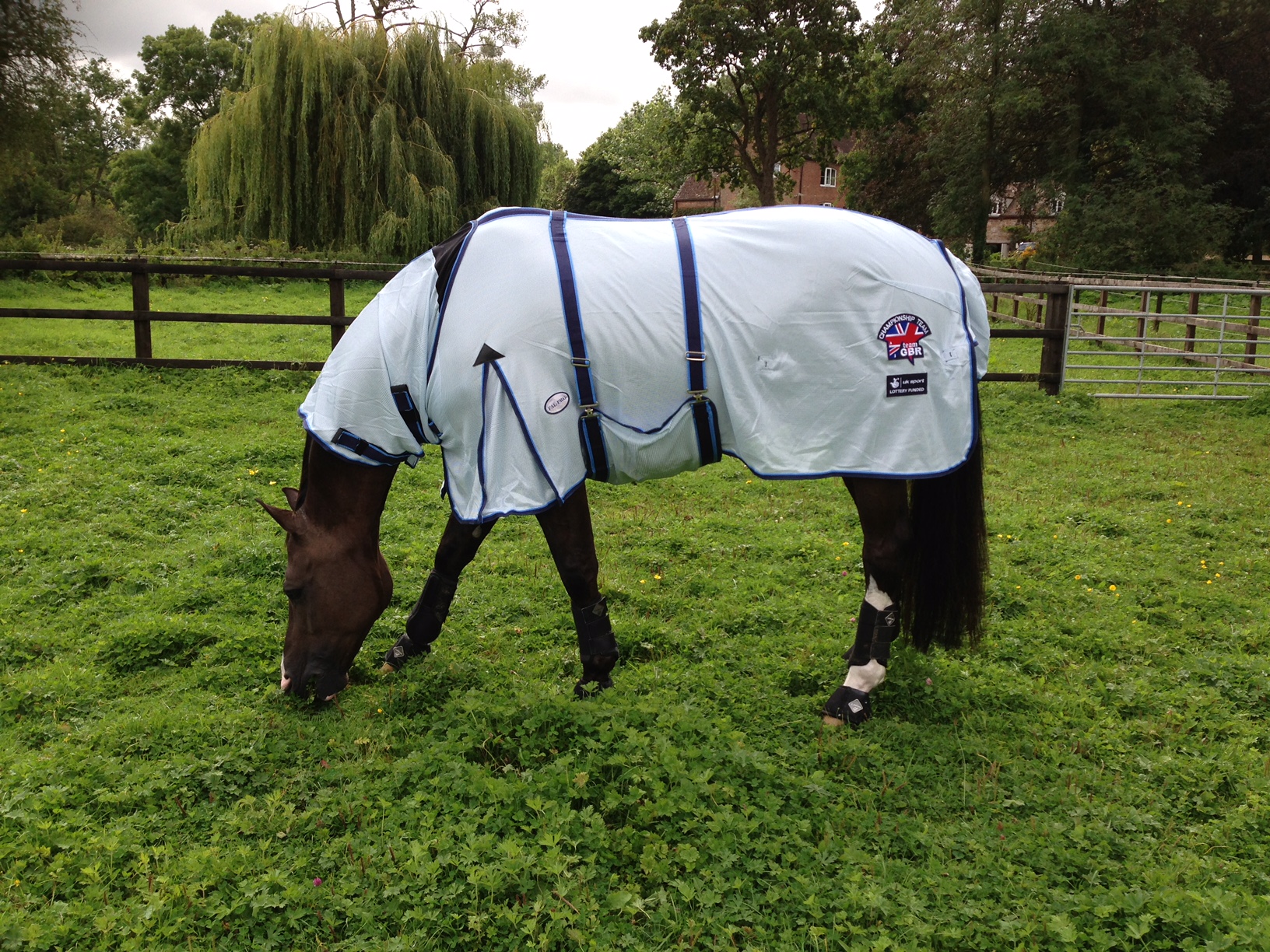 Blueberry enjoying some down time. Photo courtesy of Alan Davies
If he was a human athlete, he might be the next Michael Phelps. Two or three days a week he goes on the water treadmill at Hester's farm.

"He loves the water treadmill," said Davies. "He's learned now how to load himself, and if he could press the button and turn it on himself, he would. We find it's a great fitness help. It's no stress on the lower limbs or feet; you can give him a really good workout in it."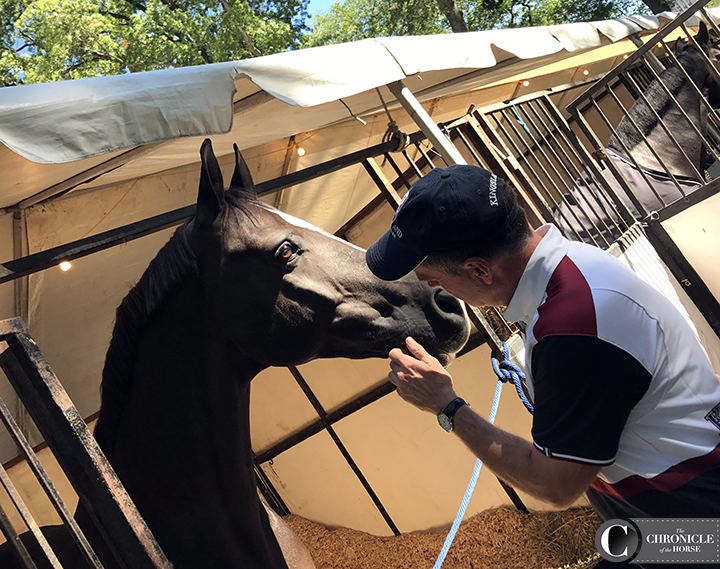 Blueberry and Alan Davies. Photo by Lisa Slade
He's not the only Hester horse running around Great Britain named after a food.

"Carl every few years will buy a bunch of young horses in Europe, and they all get shipped over together," said Davies. "He watches them grow, and he picks out the ones he wants to keep. The year Valegro came over, all the horses were named after fruits and vegetables for some reason. There was a Parsnip, a Tomato and a Radish. They're all still around. A pupil of Carl's has Radish and Tomato, and they come back and visit for lessons and things. But Blueberry was the only one that stayed at home.

"Thank God he ended up as Blueberry. It's a cute name," he added.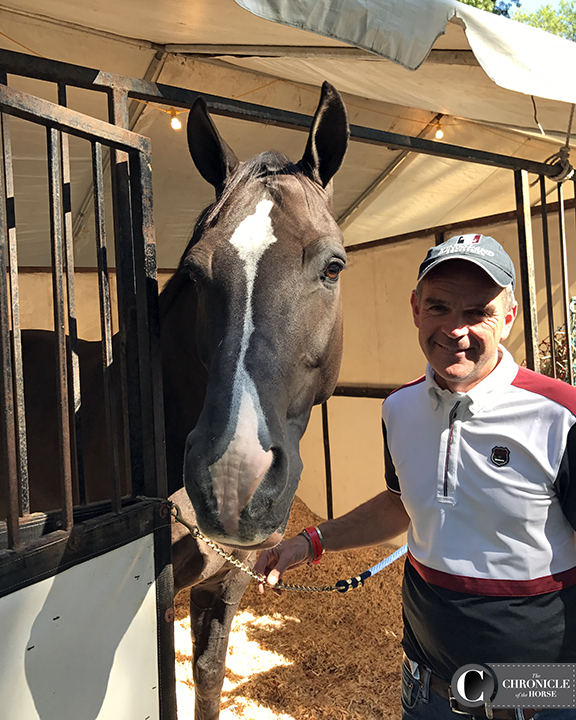 Blueberry and Alan. Photos by Lisa Slade