Devon, Pa.—June 2
In the grandstands along the railing of the Dixon Oval, there's a box bearing the name plaque "Wheeler." Kenny Wheeler and his wife, Sallie Wheeler, were fixtures at the Devon Horse Show for decades, competing in the hunter divisions, the hunter breeding classes and in the Saddlebred section; the show grounds' second competition ring bears their name. But when Kenny died last year, the box lost its iconic resident and his faded-blue hat.
Despite his absence being felt at this year's show, the Wheeler name was still on the scoreboards, with Hunt Tosh guiding the family's horses like Autograph, Cannon Creek and Salute throughout the week.
" 'Ken Ken' [Kenny Wheeler Jr.] called me on Friday and said he's on the way up," Tosh said. "I'm like, 'Your horses don't show for a couple days.' He's like, 'Maddie's showing. I'm on my way to watch.' He's so supportive of the whole customers, Maddie [Tosh, Hunt's daughter], everything. And he said, 'I don't want to leave my dad's box empty.' "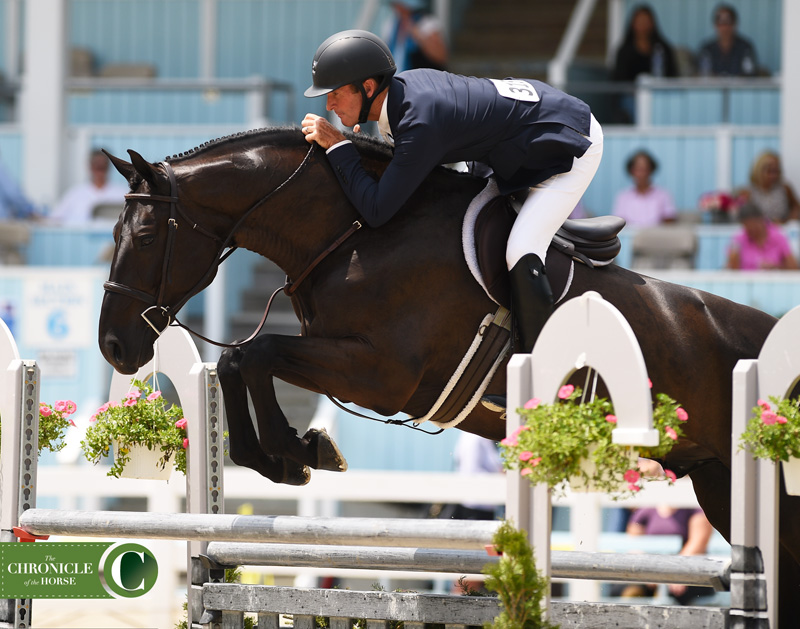 Cannon Creek topped the high performance division on Wednesday. And Hunt entered both him and Ceil Wheeler's Autograph in the $25,000 USHJA International Derby, sponsored by the Wheeler family.
"He hasn't done many derbies, but he went beautifully the first round," Hunt, Milton, Georgia, said of the 9-year-old warmblood of unrecorded breeding. "He's been a little bit of a quirky horse. He's been a winner, and he's been great all along—but he has some quirks to him. The Wheelers are so patient and so supportive of me to kind of allow me to go at my own pace with some of them and give them a minute to grow up."
Greg Crolick and Chappy put the pressure on Hunt, earning a second-round score of 202.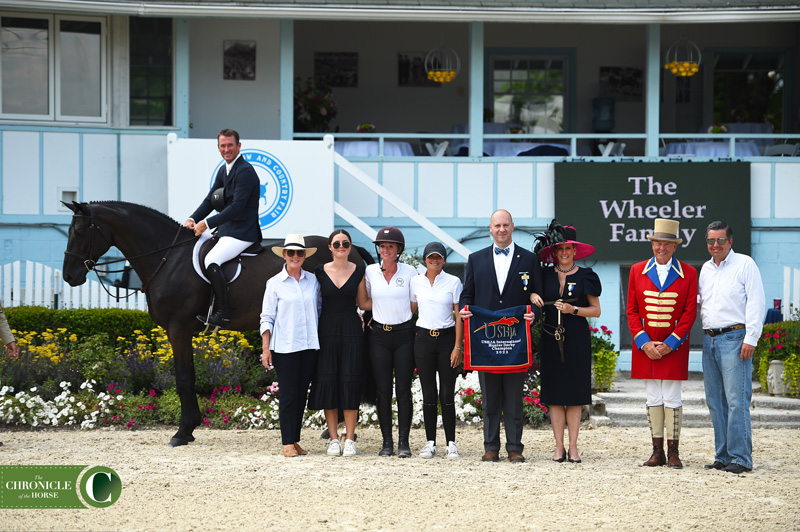 "It's a wonderful competition here," said Crolick, Clarkson, Michigan. "The horse jumped great. I just tried to be as handy as I possibly could, turning where I could and hoping I'd meet the jumps correctly.
With Crolick's 202 score still hanging in the air, Tosh got nervous when he and Autograph had a slight rub early on in the course.
"I thought, 'OK, I've got to try to do everything I can,' " Hunt said. "I tried to make it up, go a little quicker back to the next to last jump and galloped the last jump."
Although Hunt and Autograph's 198.5 didn't touch Crolick's handy score, their strong first-round score gave them enough of an edge to come out on top overall.
"To me, it's like winning," said Crolick of his second-placed finish. "It's so exciting to be here at Devon. And like Hunt said, it's such a special place to come and horse show. We love coming here. It's a great energy in the air when you walk into that ring. You hear the buzz of the people and the crowd cheering. It's nice to have. It was just wonderful to come in here and put in a good trip. I had great competition to show against."
Watch Hunt Tosh and Autograph's first round here. Courtesy of USEF Network. 
For the award presentation, Wheeler family members Ken Ken, Ceil and Sallie Mason Wheeler walked shoulder to shoulder with Hunt's daughter Maddie and his assistant trainer K.J. Pearson to pose in front of the committee stand.
"Cannon Creek was champion, so for Autograph to win this, they [each] had a highlight at Devon," said Hunt.
"This was their father's favorite horse show," Hunt added. "So, to be able to come here and win is—it's always fun to win for them. You couldn't ask for better people to work for."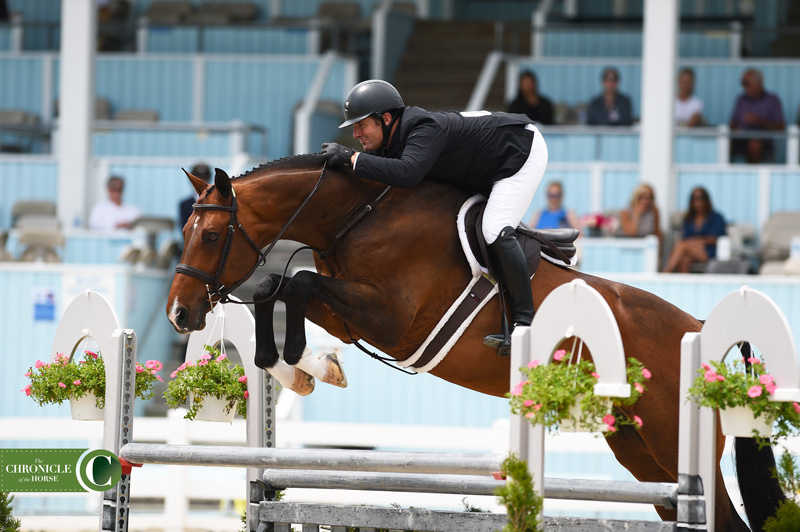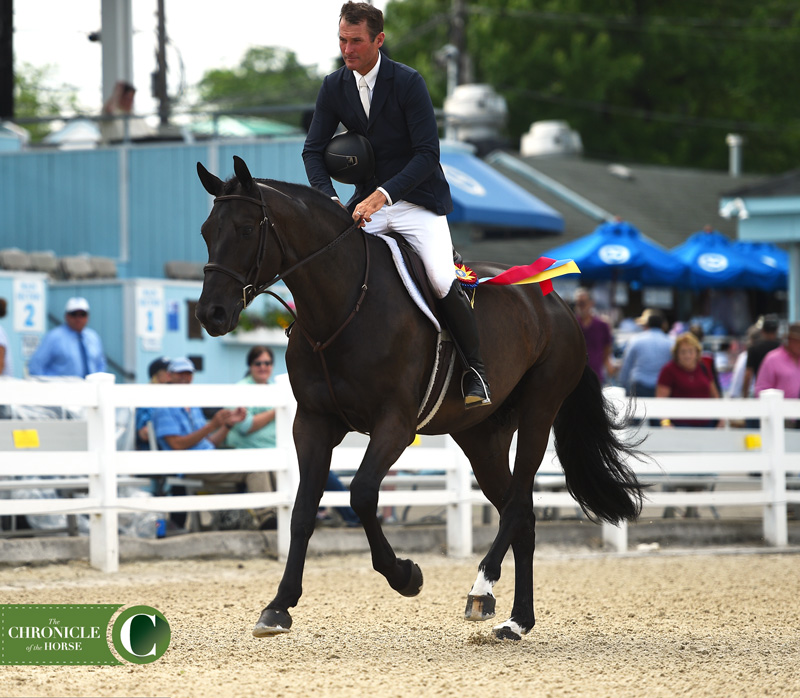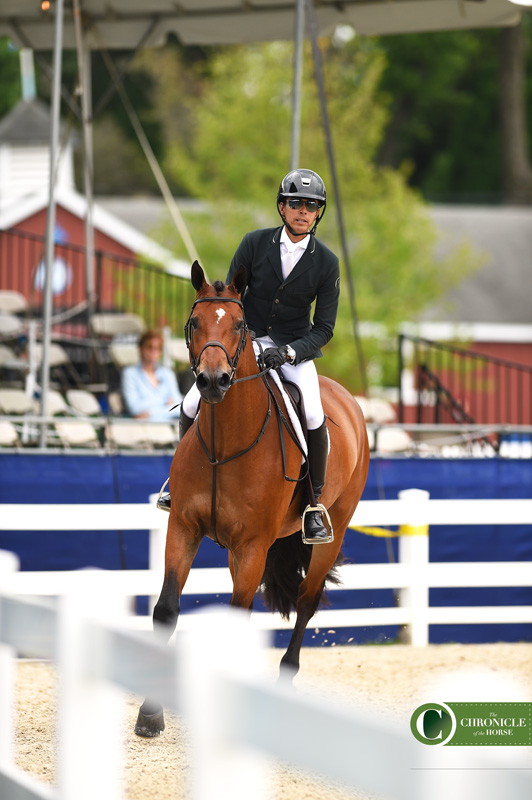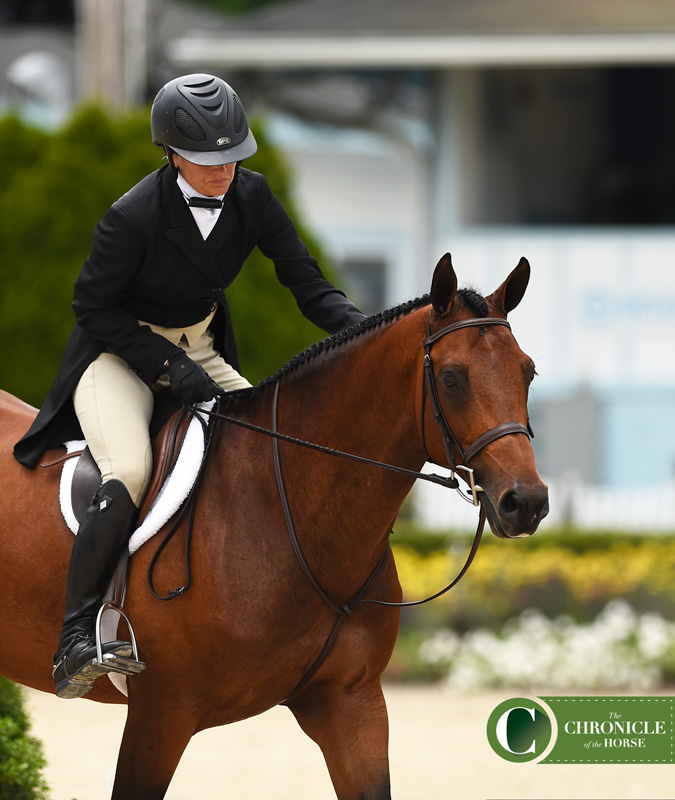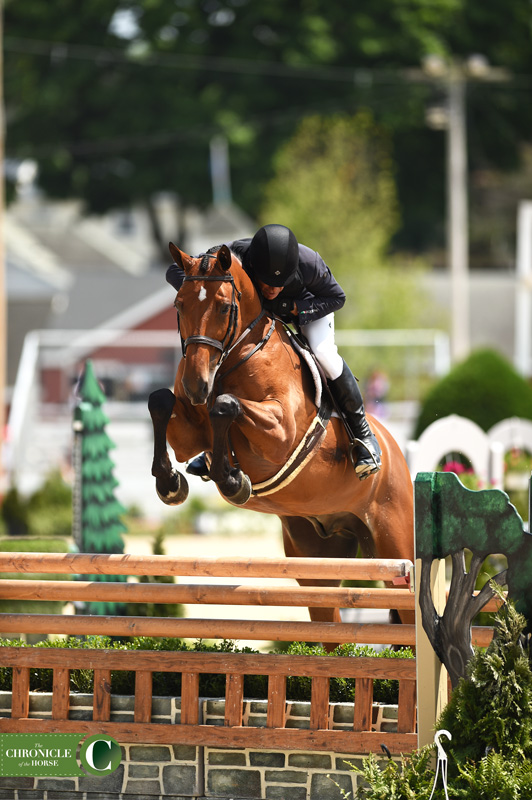 Important Links: Devon Horse Show website / Order of go and results / The complete schedule of classes and exhibitions / Livestreaming / All of the Chronicle's coverage
The Chronicle will be on site all week bringing you beautiful photos, daily reports and more. Don't forget to pick up copies of The Chronicle of the Horse magazine. Junior Weekend coverage will be found in the June 13 & 20 issue, and coverage of Senior Week will be in the June 27 issue.