Kalispell, Mont.—July 22
At the end of a long cross-country day, the standings were shaken at the top of the Adequan/FEI North American Junior and Young Rider Championships CCI*.
Area V, which was leading after dressage, plummeted to the bottom of the leader board when two riders failed to complete the course, making way for Area I to take over the lead on 148.4.
Team Canada is in second place on 153.2, while the team from Area VI is in third on 157.6.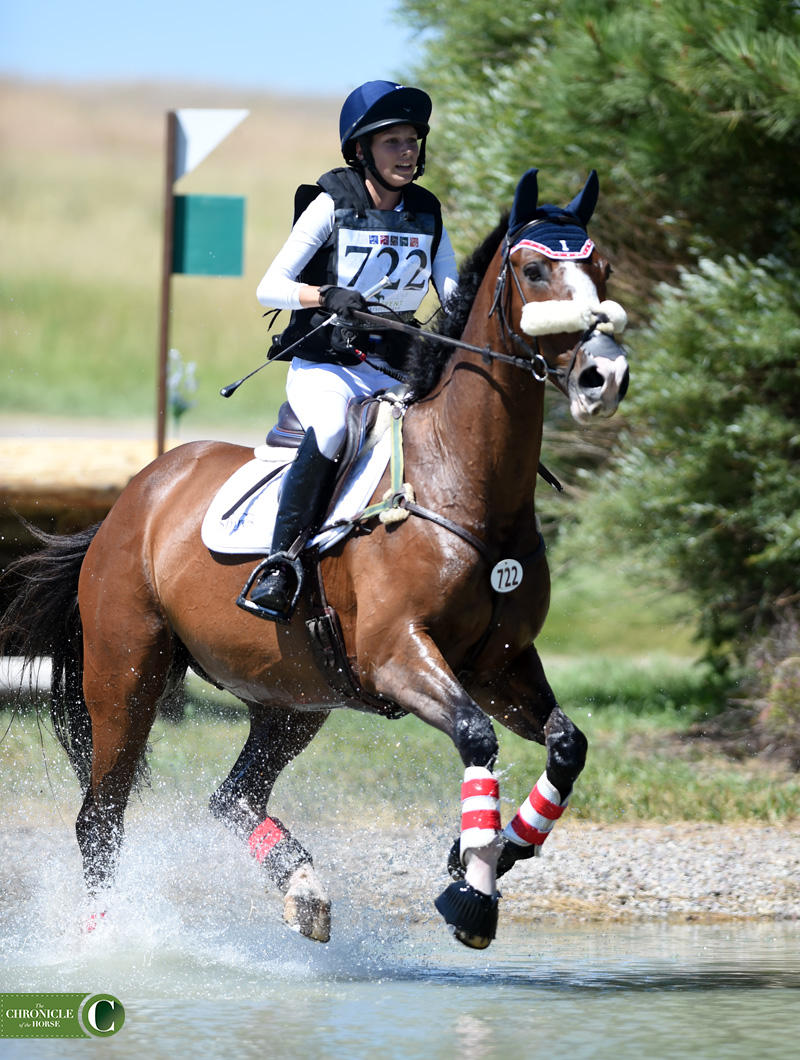 Area I team members Erica Jarrell on Uni Sprite, William Jarrell on Grey Area, Sloane Pierpont on Indie and Natasha Knight on Harbour The Truth all put in clear jumping rounds.
"He was so good. He's just a cross-country machine," said Knight of her ride. "Every time I go out it's a blessing just to ride him on the course. It was a fun course. I wasn't nervous, which is kind of amazing!"
Pierpont is the highest placed team rider in third.
"Unlike Natasha, I was incredibly nervous!" she said. "I didn't have super high expectations because Indie isn't a machine. But he really surprised me. Some of our gallop fences were really amazing, and I'm really happy with how it went."
Erica, who's older sister to William, is making her second NAJYRC appearance.
"I had a great ride. My horse is a saint as always. We've got a pretty good thing going. The consistency is just the fun part for us," she said. "I think the best part of my day though was watching everybody else go through. One of our individuals had a rough fall before I went out that shook us up a bit. I said last year when I was here that Area I is family. This year the team really is family. I've got my kid brother on my heels. It just doesn't get better than this."
William was also happy to be riding on the team considering he was only competing at beginner novice a year ago.
"'Skippy' has always been a teacher for me, so riding him is a pleasure. I always learn something new. It's a beautiful place, and a really nice place to compete. I was really happy with the horse I had today," he said.
Buck Davidson served as coach—his first time working with a NAJYRC team. He stressed the importance of team camaraderie.
"It's very important that the chemistry of the team is good and that everybody pulls for everybody," he said.E"verybody's not going to have their best weekend, and we're going to be there for our friend or teammate and our partner. Everybody has been great, everybody has worked together. We've been really fortunate to have Kathleen [Murray, Davidson's groom.]
"In Lexington at the World Championships [in 2010] we were in the silver medal position going into show jumping, and we came away with nothing," he continued. "I can tell you that drive home was as bad a drive home as I've ever had. Hopefully they're having fun, but it's not over yet. We're going to try to do the best we can possibly do tomorrow."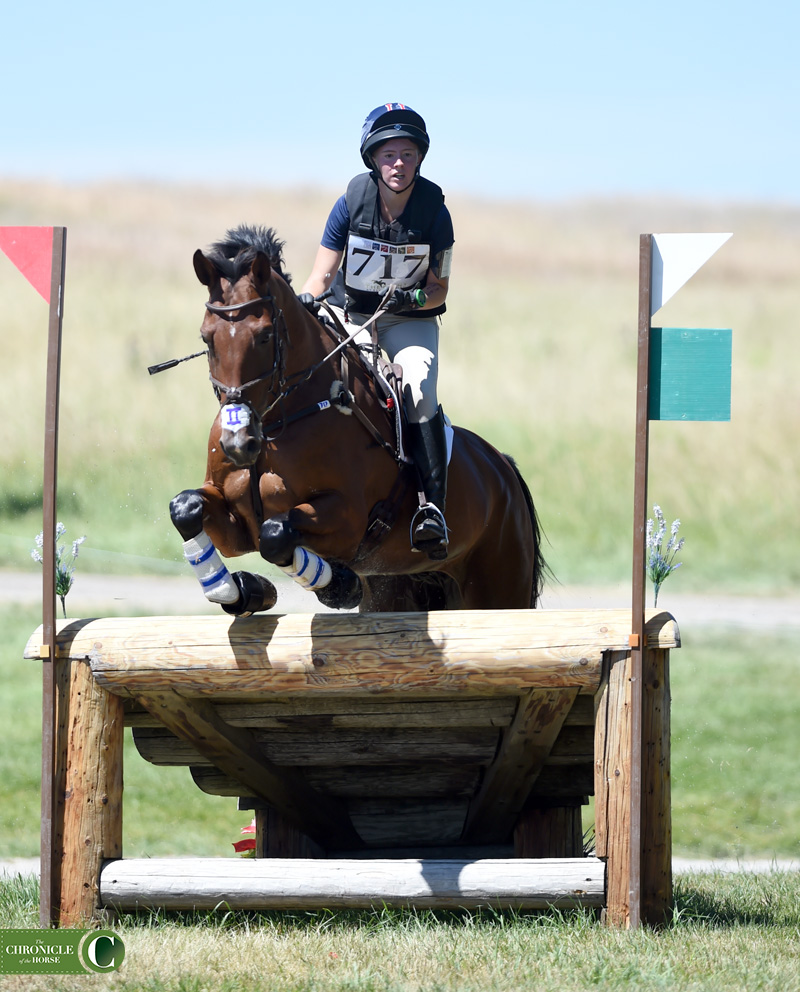 Area II's Megan Loughnane and Linford lead the individual competition after dressage leaders McKinsey Wickman and Dassett Choice had a run out at fence 13.
"I had a really good ride today. Cross-country is not always our strongest phase—we're still green, but he was really great out there today," she said. "When I first started eventing and I heard about NAJYRC, it was always what I wanted to. Just being here now, it doesn't even feel real. I'm still absorbing it. It's such a cool experience."
For full scores, click here.
Follow along with COTH this weekend at coth.com as we bring you all the news you need to know and tons of gorgeous photos from Rebecca Farm and the NAJYRC! We'll have a full report in the August 7 print edition of the Chronicle.
2017 NAJYRC CCI* Cross-Country
Lindsay Berreth / Jul 22, 2017 9:21 pm