Mill Spring, N.C.—Oct. 24 
When Karl Cook and Caillou 24  sliced every turn during the jump-off for the $214,000 President's Cup CSI4*, live stream commentator Jimmy Torano declared the class finished. Never mind that there were still six combinations to return, Cook was that fast.
"I think it's over," said Torano. "It doesn't matter who's coming. It's over."
Good thing no one told Todd Minikus.
Second last to go in the jump-off, he piloted Amex Z to a zippy clear, surviving a hairy moment to the third fence to win his third career President's Cup title.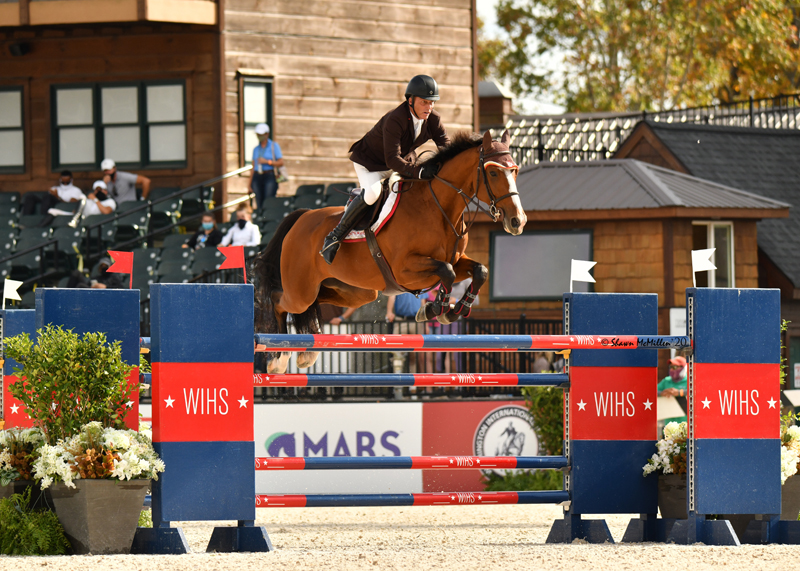 "I gotta be honest," said Minikus, 58. "When I was in the schooling area and I saw Karl's gray horse who was just unbelievable last week; Beat Mändli, who the week before rode one of the fanciest jump offs I've ever seen in my life; Lillie had her chestnut who's freaky fast and Kent Farrington I was like, 'Well this is a crazy jump-off,' and I was thinking, 'I don't know how this is going to go.' Anyway, my horse warmed up well and I gave a good try and somehow it worked out."
Cook, who has been on a roll lately, had to settle for second, with previous winner Beat Mändli tying for third on Galan S with Lillie Keenan and Fasther.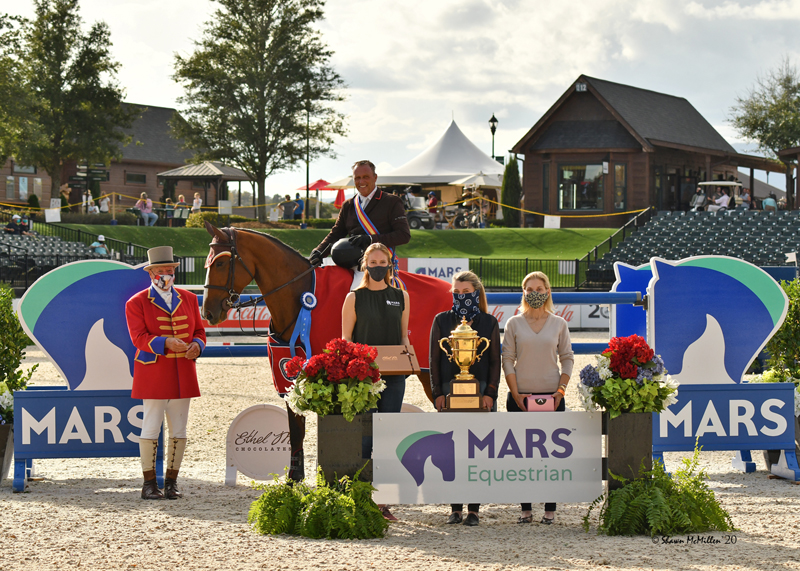 This year the feature class of the Washington International Horse Show, usually held in the Capital One Arena in downtown Washington, District of Columbia, took place in the expansive grand prix field at the Tryon International Equstrian Center. Fifteen of the 50 combinations qualified for the short course over Anthony D'Ambrosio's course, and 11 managed to go clear in the jump-off.
Watch Amex Z's jump-off round, courtesy of USEF Network.
"I thought the jump-off was interesting because you had places where you had to go in a straight line and at the same time you had tight turns that were quite blind," said Cook. "You turn to the combination and when you turned to the second to last [jump] you're seeing the backside of it when you're making that turn and picking your distance, so that's interesting from a rider's side. I had a good time in the jump-off. I just wish the last line was a little longer so I could have done a bit more forward seven."
Minikus, Wellington, Florida, won the class in 1990 on Thrilling and in 2009 on Alaska.
His mount for this year's win, Amex Z, is an 11-year-old Zangersheide (Andiamo Z—Senne, Landaris). She's won at the 4* level before, but this marks her biggest win to date. The two paired up at the end of 2017.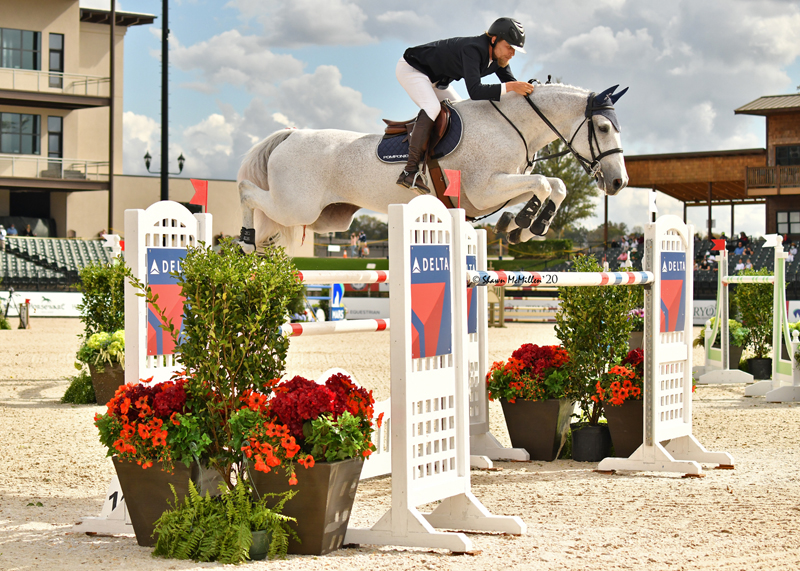 "I got her from a friend in Belgium and the truth about her is it's taken a while to get her competitive at this level," said Minikus. "This summer she really kind of—I think she won six or seven maybe eight grand prix [classes] this summer. Some of them were smaller classes, but still, learning how to win and for sure it paid off today."
Keenan also picked up the leading U25 award and the leading lady rider honors in addition to a yellow ribbon.
"I think any event where they support women in sport is admirable," said Keenan. "I'm really privileged to be here and hopefully I can prove that women are just as good if not better than men in our sport."