Lexington, Ky.—April 21
All 63 horse-and-rider pairs who presented this afternoon at the Land Rover Kentucky CCI5*-L first horse inspection were accepted by the ground jury of Peter Gray, Christina Klingspor and Robert Stevenson.
Morning snow that melted with the afternoon sunshine gave way to chilly temperatures, and there were plenty of fit, fresh horses flying like kites.
COVID-19 precautions meant no general spectators were allowed, making for an unusually quiet Wednesday afternoon spectacle. Face masks hid competitors' smiles, but announcer Brian O'Connor made sure those who were allowed to watch in person cheered them on.
Dressage begins tomorrow morning at 7:30 a.m. with a CCI4*-S test ride, followed by CCI4*-S dressage at 7:59 until 11:10. Five-star dressage begins at 12:15 and goes until 5:30 p.m.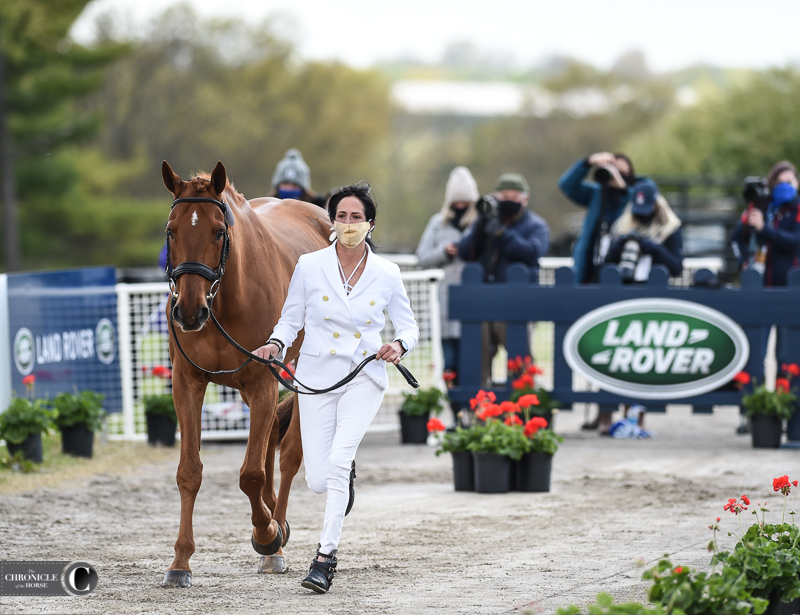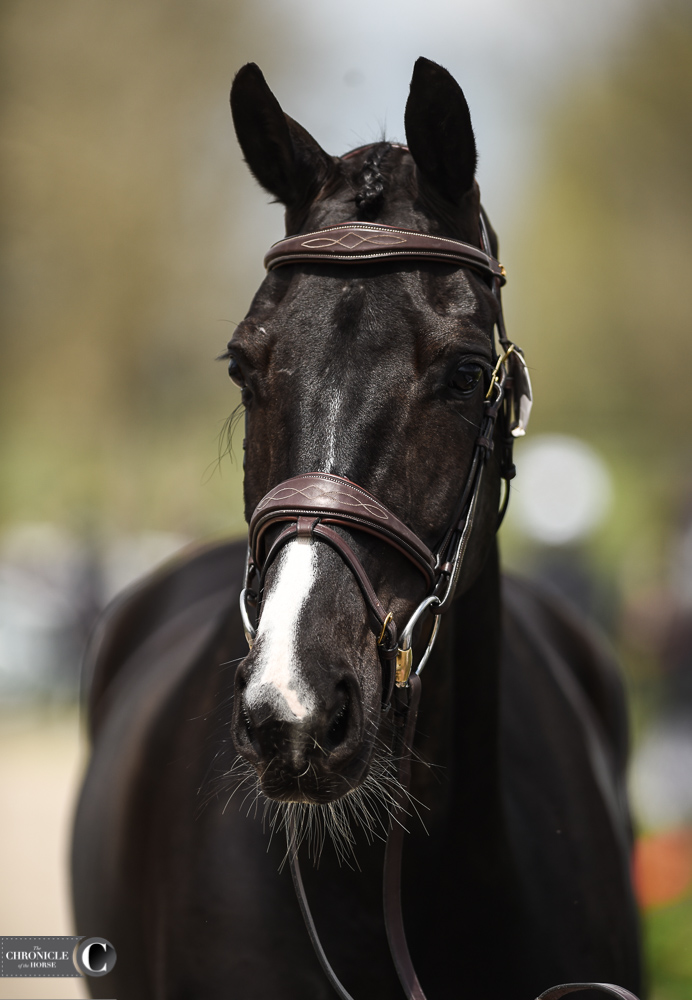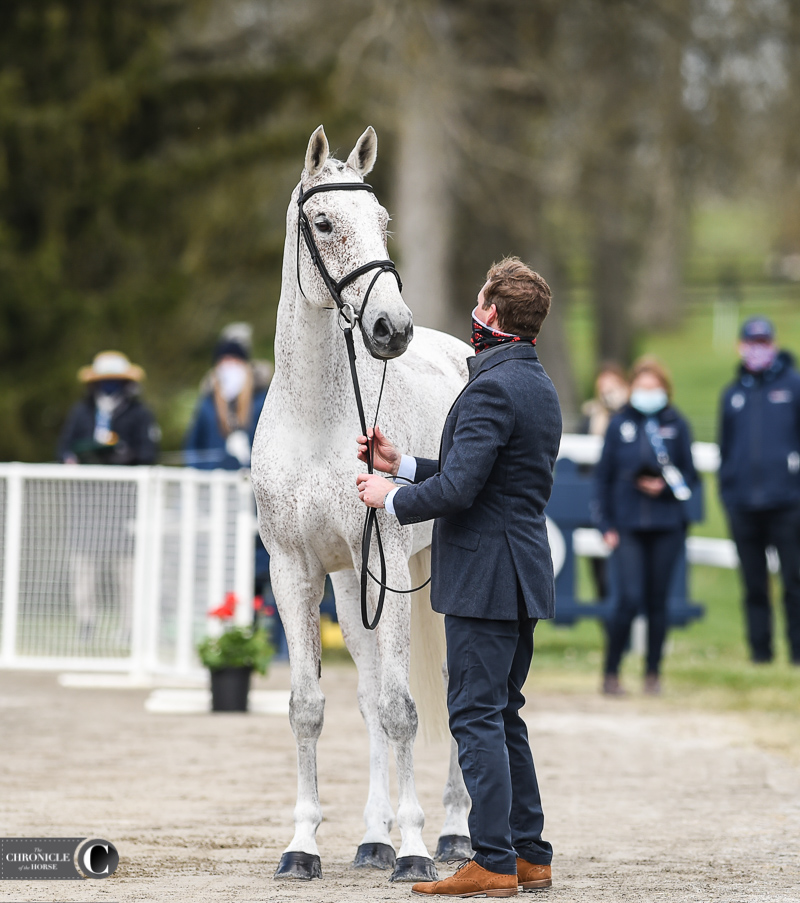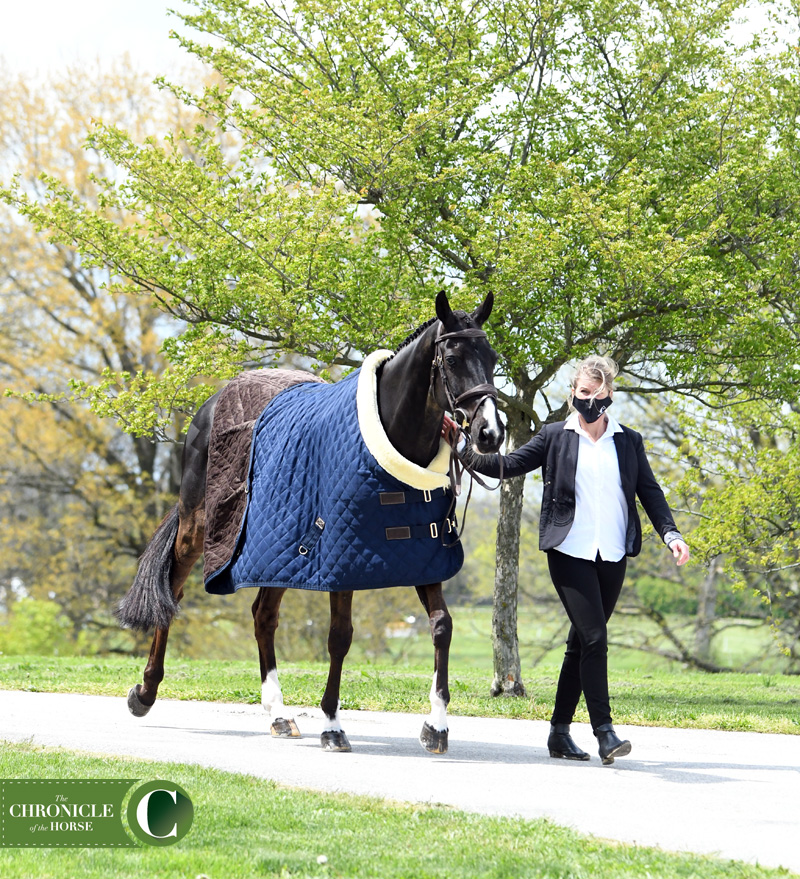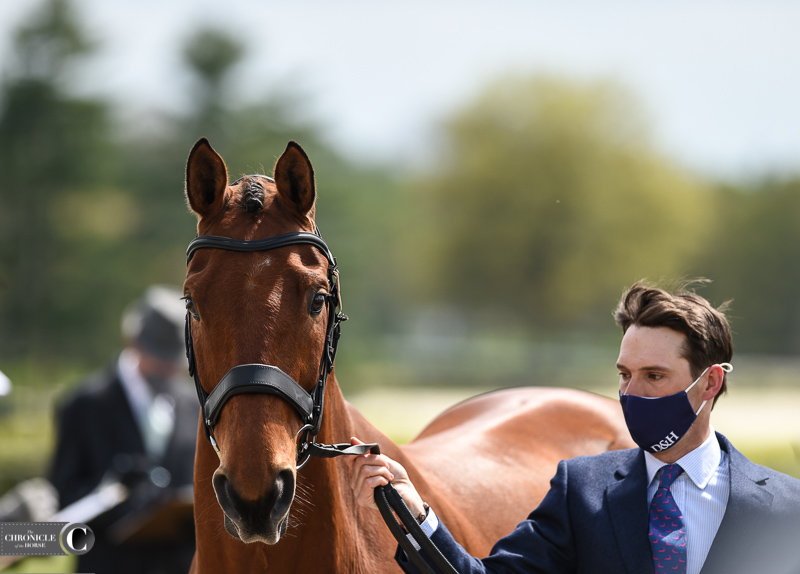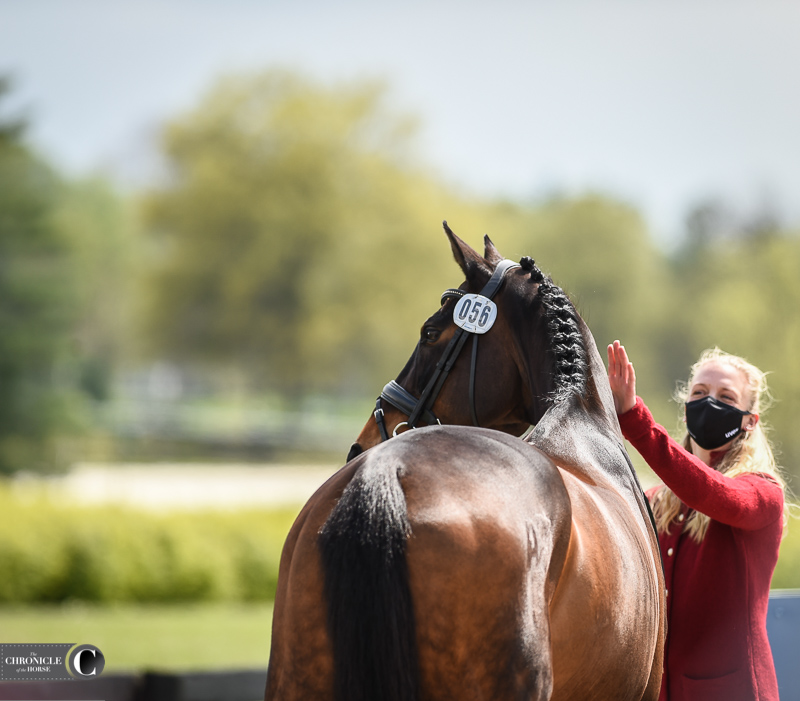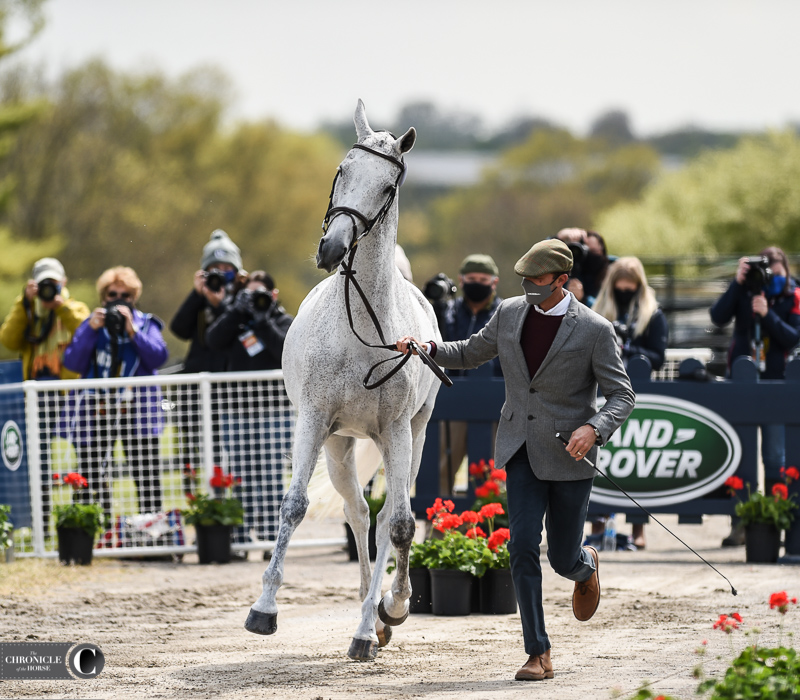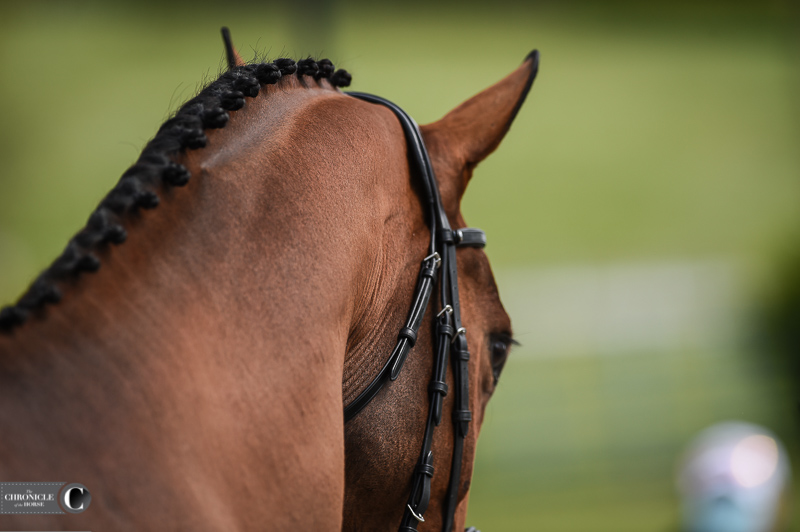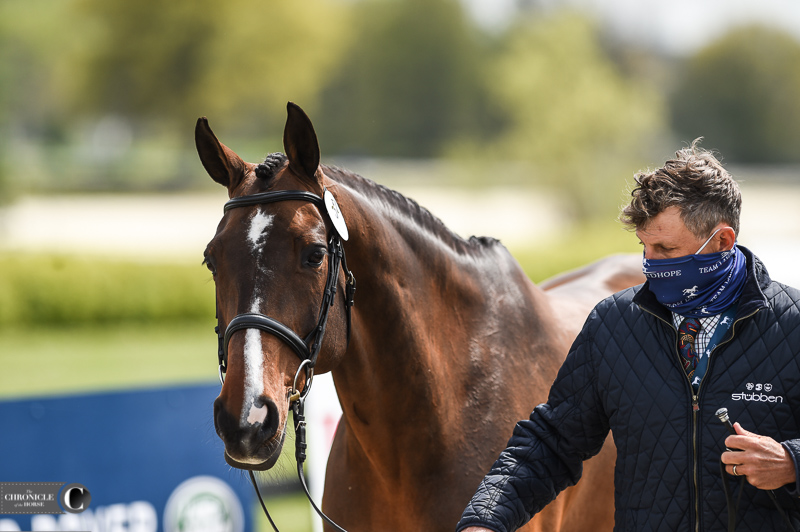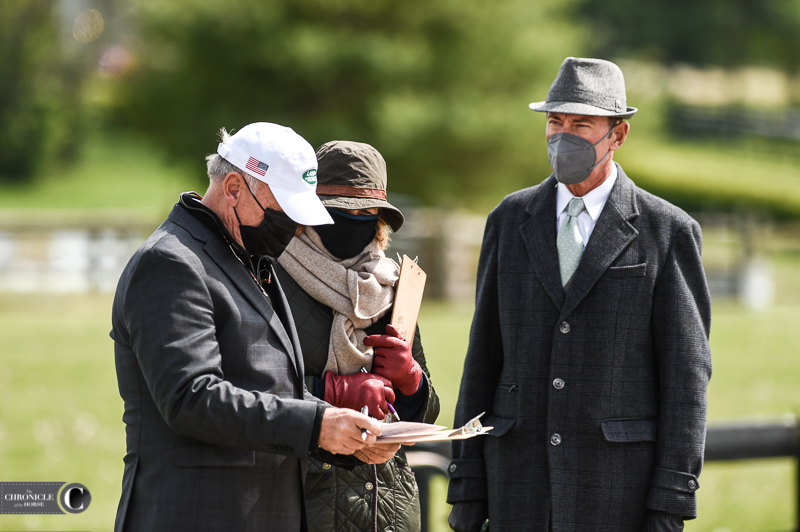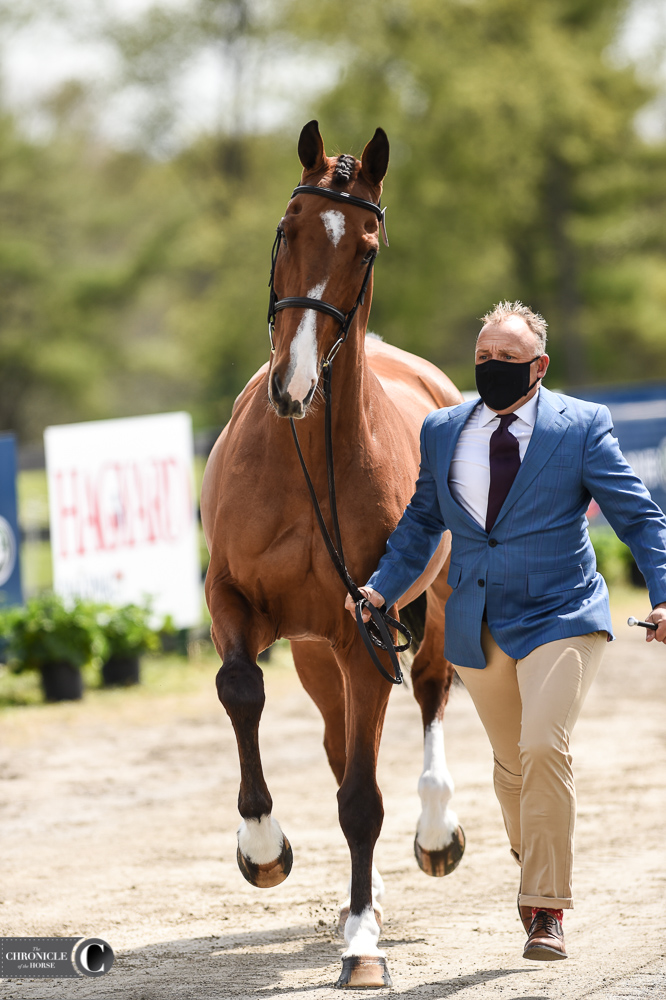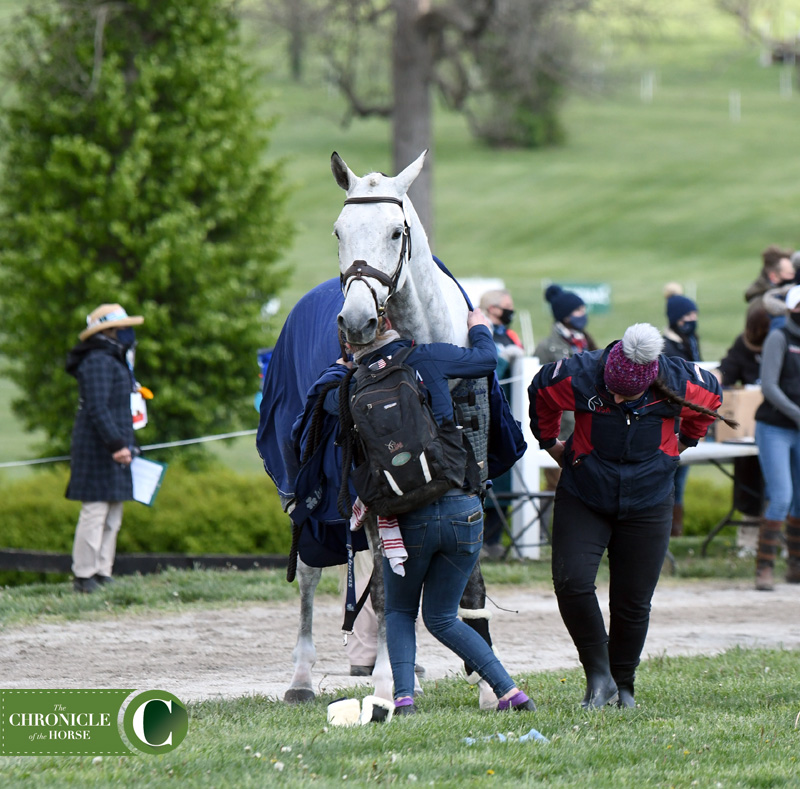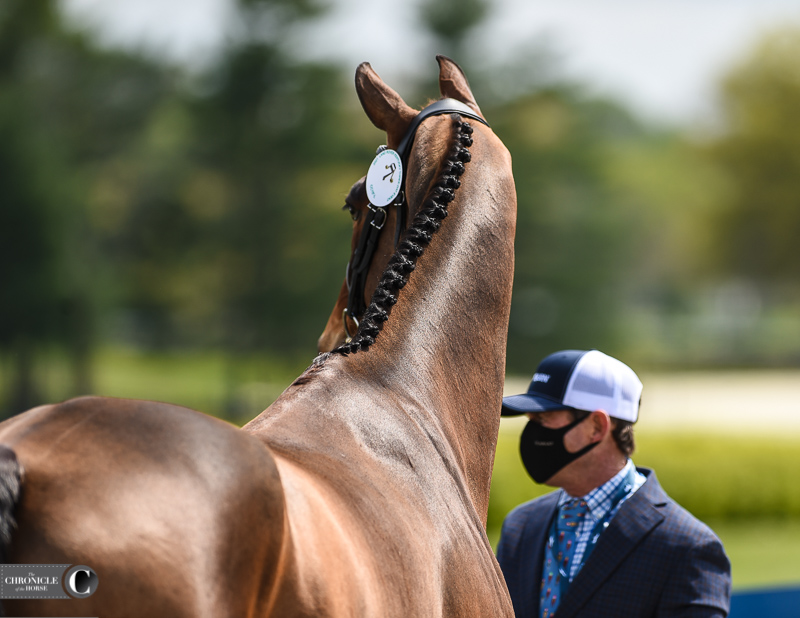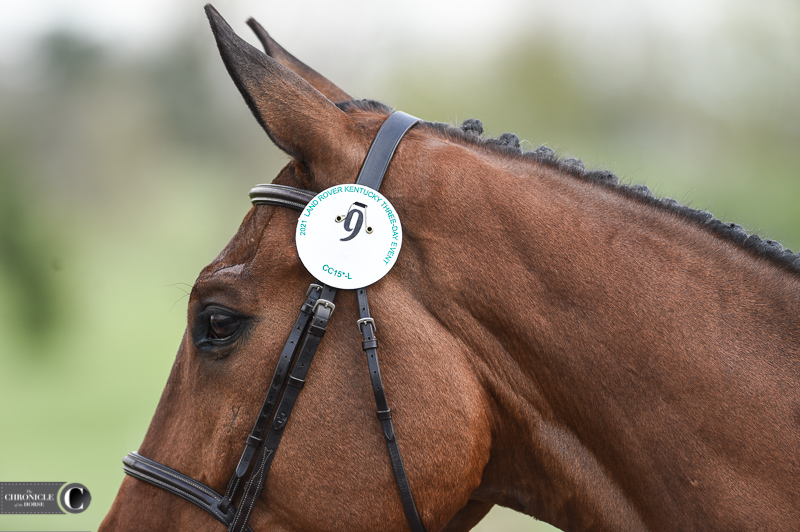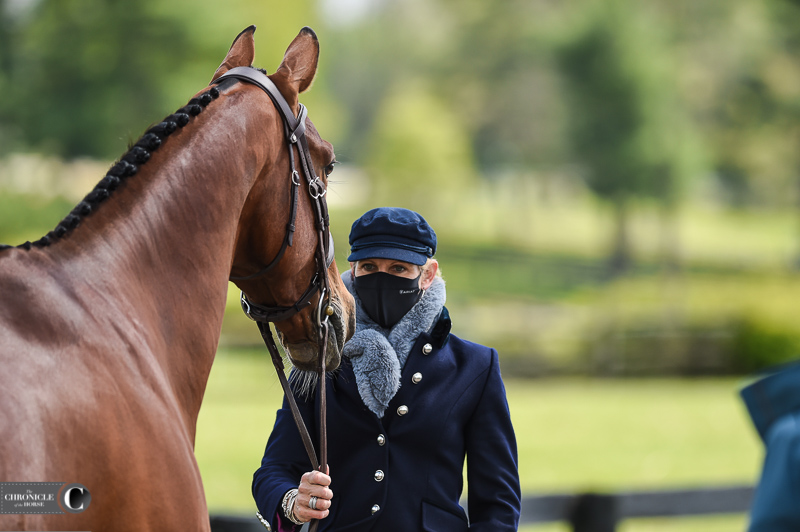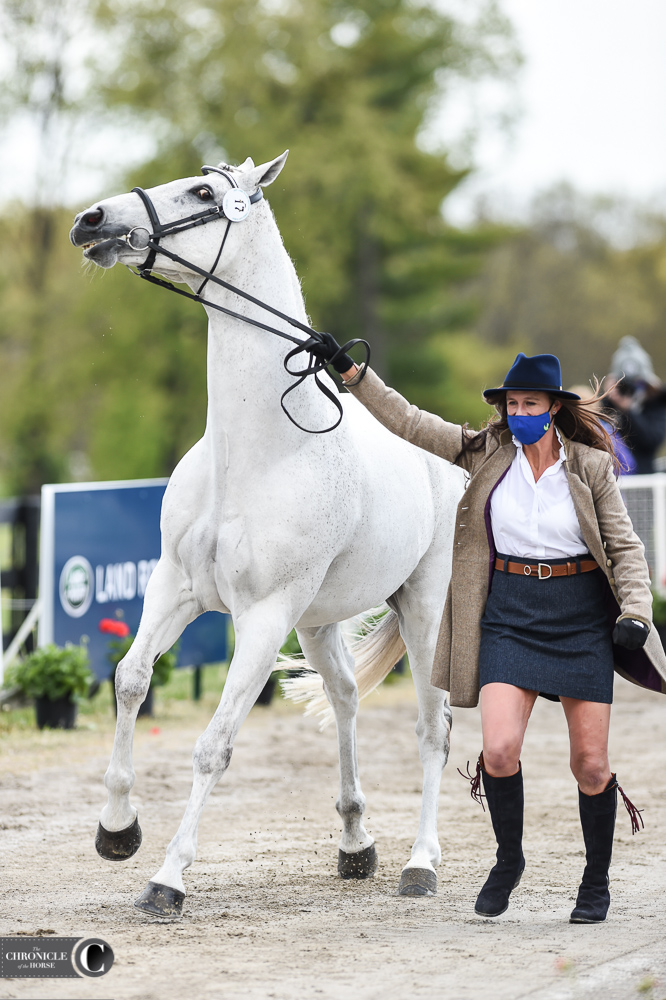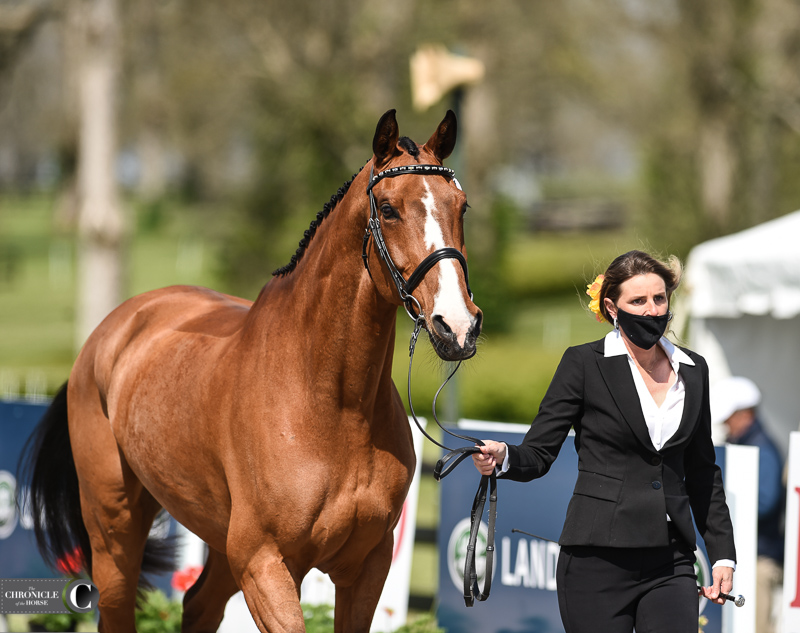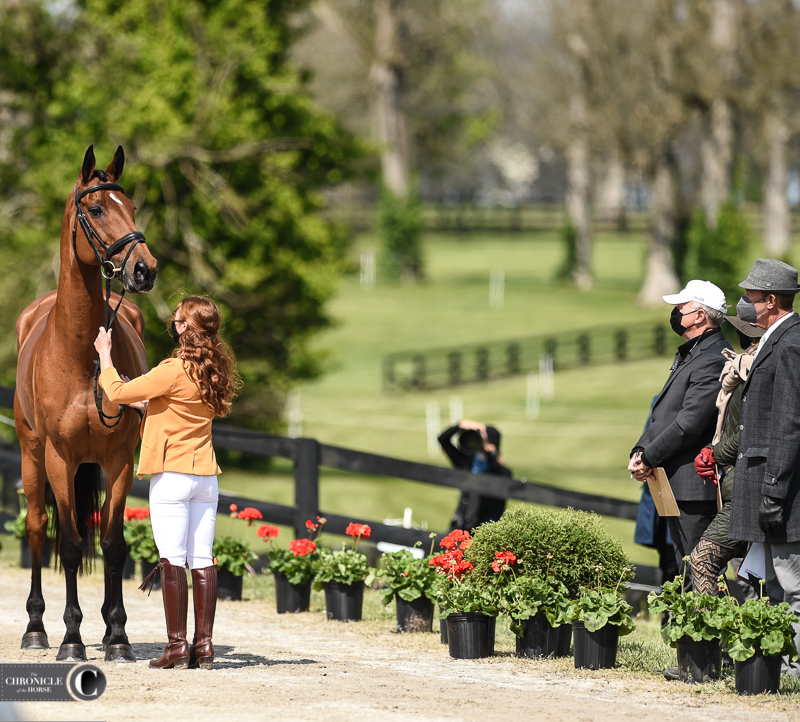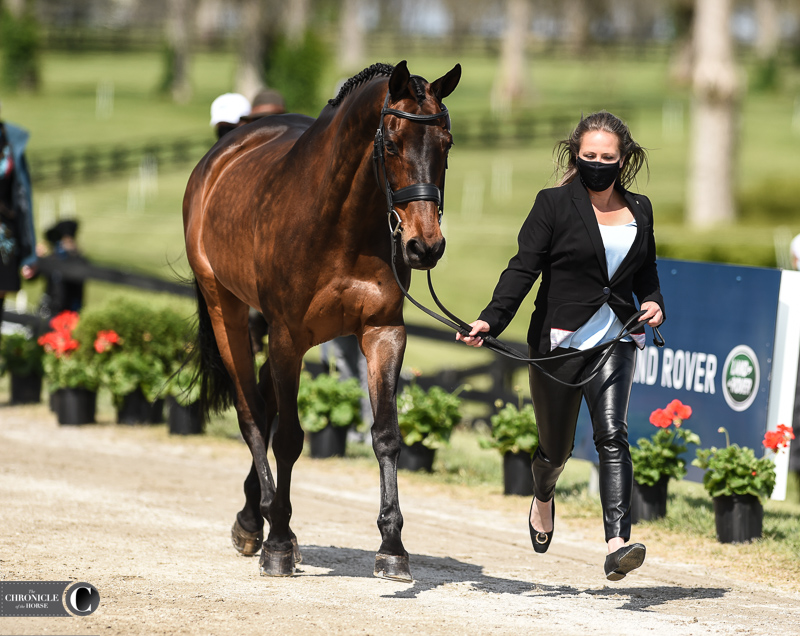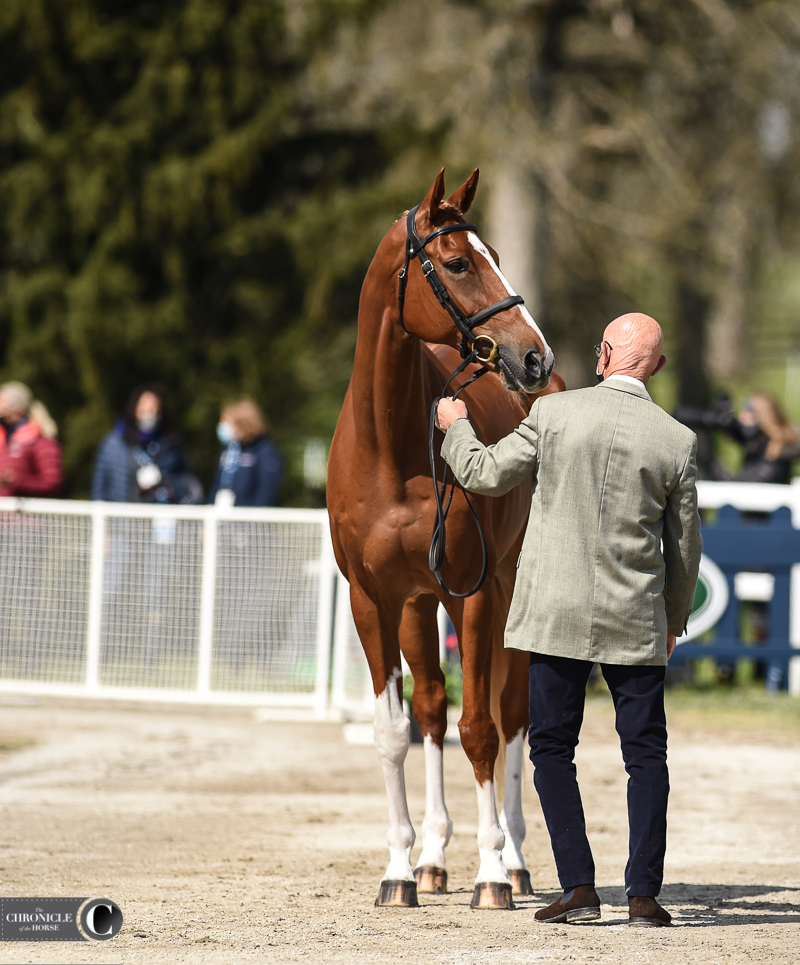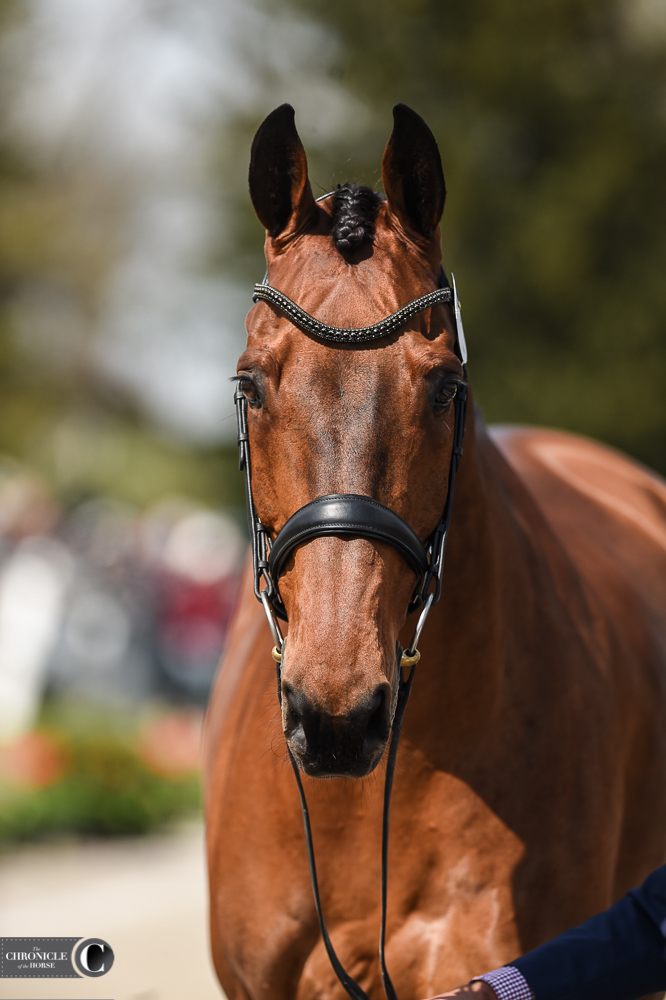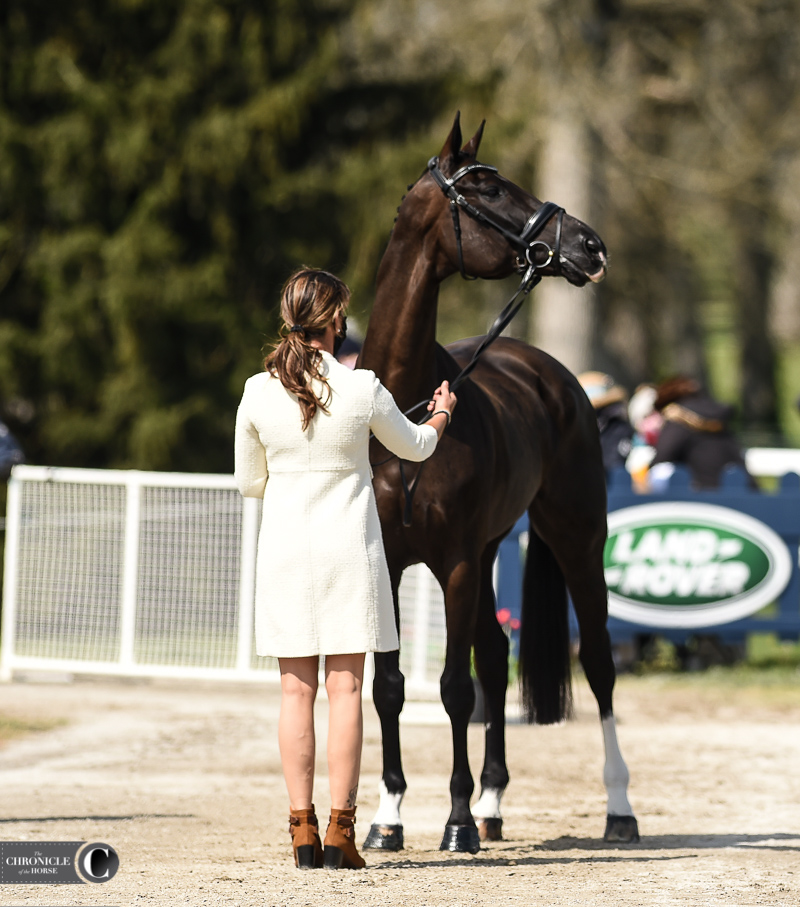 The Chronicle of the Horse will be on-site all week for the Land Rover Kentucky Three-Day Event bringing you reports from each round of competition, beautiful photos and stories from the competitors. Follow along with all of our coverage here, and be sure to read our May 17 Kentucky Results issue for more in-depth coverage and analysis of the event.