We knew this year's edition of the Land Rover Kentucky Three-Day Event would be one of a kind without spectators, but as it launches today, it's going down in the history books for another reason: snow.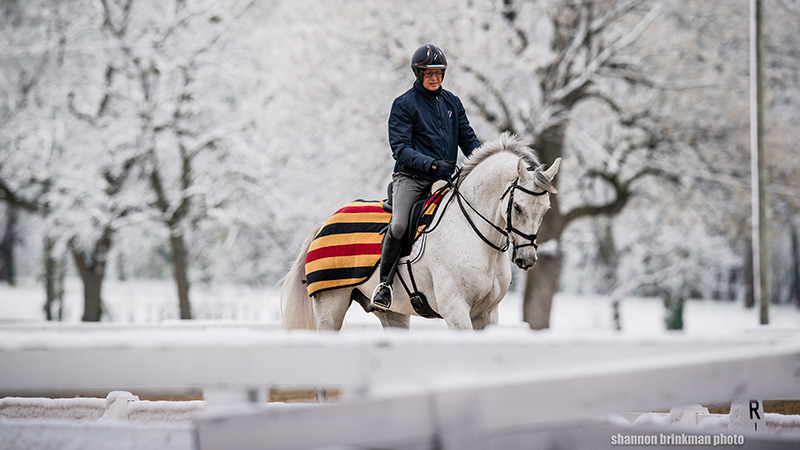 The approximately 2 inches of snow that fell at the Kentucky Horse Park overnight is a first for the event, Land Rover Kentucky Three-Day Event press chief Marty Bauman said. While the event is known for dealing with heavy rains some years—and this may be one of them—snow has never fallen on Lexington during the three-day, he said.
The weather should warm slowly during the day, melting the snow before the first jog gets started at 3 p.m.
Looking ahead, the temperature in Lexington is forecast to dip below freezing again this evening but should then stay in the melt zone for the rest of the weekend. Daytime highs will be the 50s to 60s, according to the National Weather Service, with a 90 percent chance of rain on Saturday for cross-country.
Due to Saturday's predicted rain, the cross-country order of go will be swapped to have the five-star division run first, the U.S. Eventing Association announced Wednesday morning.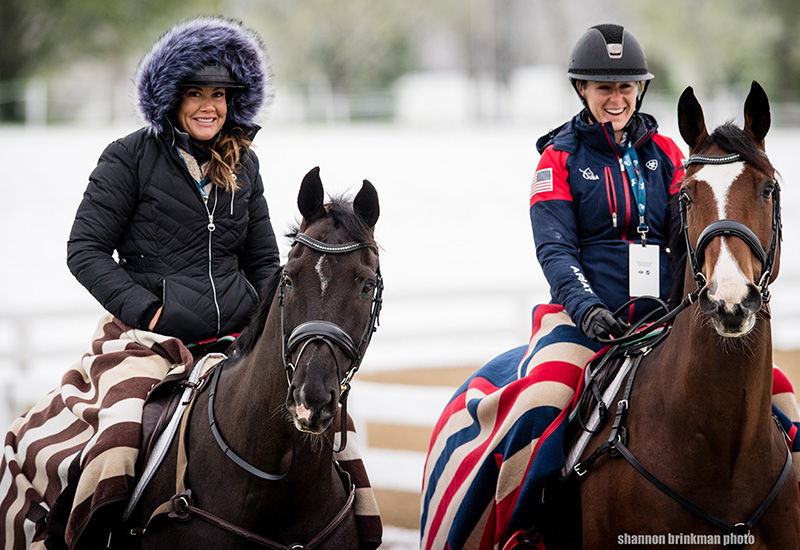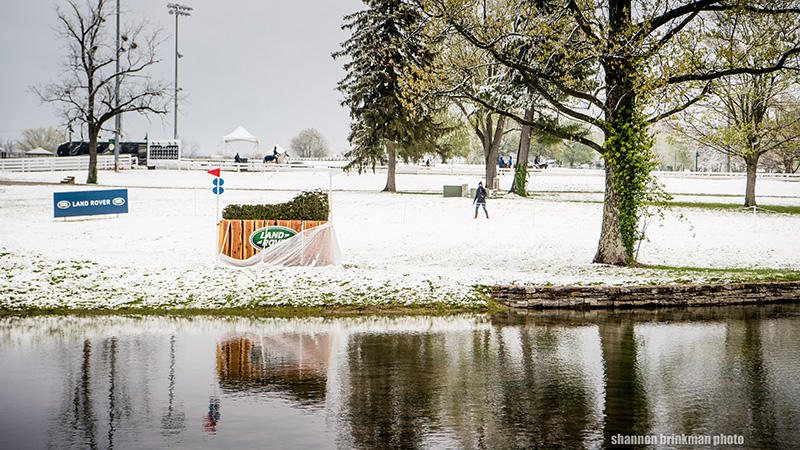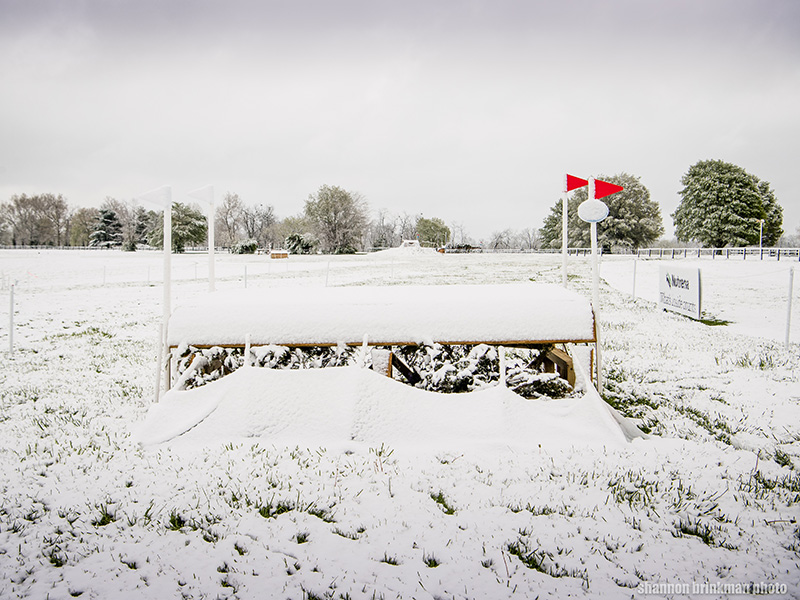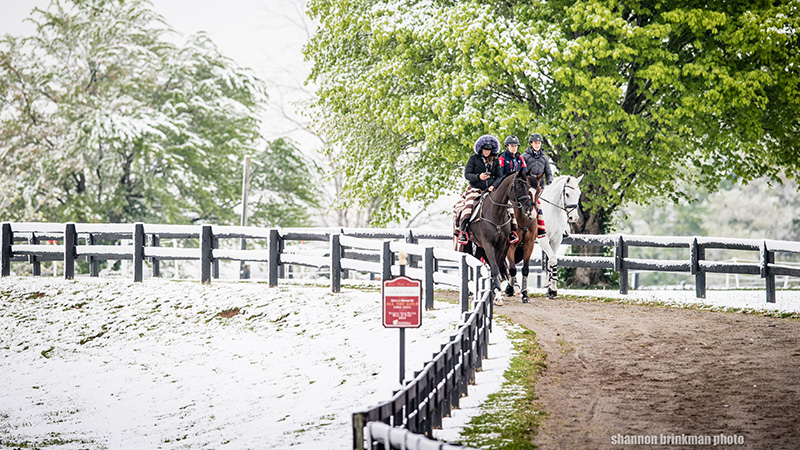 The Chronicle of the Horse will be on-site all week for the Land Rover Kentucky Three-Day Event bringing you reports from each round of competition, beautiful photos and stories from the competitors. Follow along with all of our coverage here, and be sure to read our May 17 Kentucky Results issue for more in-depth coverage and analysis of the event.