Devon, Pa.—May 29
Sitting next to Tori Colvin, Scott Stewart pointed out a certain name encircling the Hope Montgomery Scott Perpetual Trophy. The 2019 running marks Stewart's 15th etching onto the coveted trophy—and the fifth in a row—symbolizing his years dominating the hunter ring as the leading hunter rider.
But Colvin, who was Stewart's student in her junior days, is learning the domination game quickly. The 21-year-old and Brad Wolf's Private Practice earned the high performance hunter championship ahead of Stewart on Becky Gochman's Catch Me, which brought her not only the leading lady hunter award but also the grand hunter championship.
"I don't think I was showing at this horse show at her age," said Stewart. "So she's really ahead."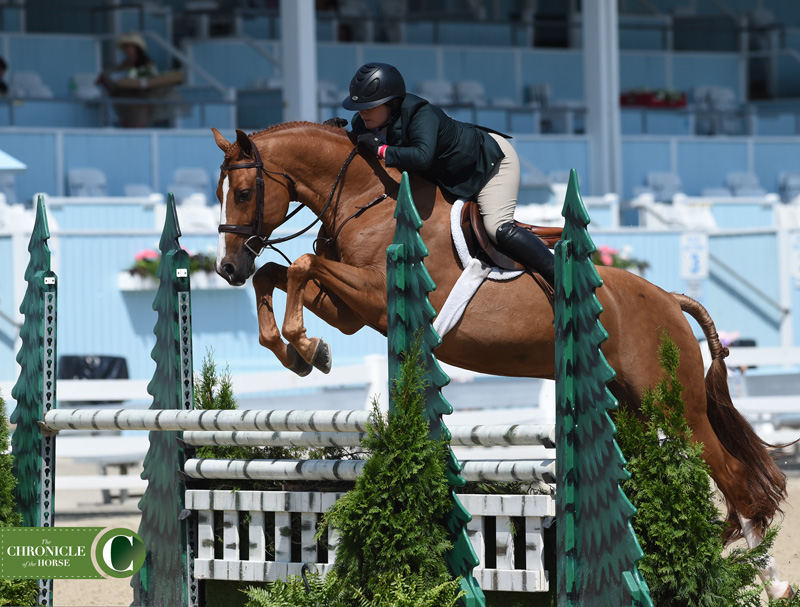 "I started with [Stewart]. I was with him for years, and he trained me and gave me the rides. I probably wouldn't be here if it wasn't for him. He gave me the start," said Colvin. "[Winning the grand championship] means a lot. I wasn't really expecting to get champion in [the high performance hunter division], so I was kind of shocked but also a good shock."
The 9-year-old Holsteiner gelding by Lordanos won the 3'9" green hunter division at Devon last year. And while Colvin added her name to every grand junior hunter and best child rider on a horse trophy, the grand hunter marks a first in the Dixon Oval. And what more does she want to accomplish?
"Many things—there's a lot of things!" she said. "There's so many things—champion everywhere. I'd love to get in the jumpers a little more too."
Stewart earned champion with Gochman Sport Horse LLC's Scandal in the green conformation and the 3'6" green hunter championship on Bikoff Equestrian LLC's Cabrio to help him take the leading rider title. And while trophies and titles guide Colvin's goals, Stewart's are shifting to what new horses can he bring into the spotlight.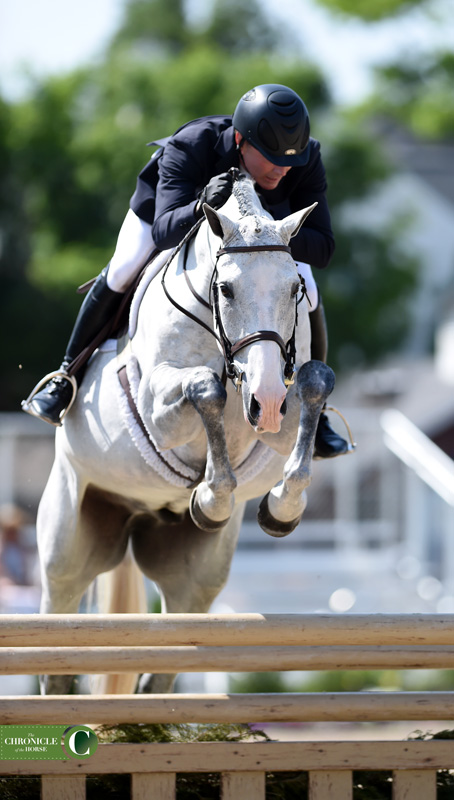 "I'd like to keep producing young horses and bringing them along for a little bit longer," said Stewart. "Like Scandal and Cabrio, they're new and young. It's really what I like doing, getting the young horses up and moving along to this point. So continuing doing that.
"It's always funny at Devon, the horses you're expecting to win usually don't win," he continued. "So really my first year horses sort of got mixed around, and the one that's been the underdog ended up champion. But it's almost the way it continuously happens here. I think so much can go wrong and right. And some horses rise to the occasion in this ring. It all depends on the judging, if the judges pick you that year."
In the high performance conformation, Still Water Farm LLC's Fibonacci rose to that occasion with Chris Payne after nerves distracted the chestnut Dutch Warmblood gelding (Carambole—Waomi) earlier in the week in the 3'9″ greens. Stewart and Betsee Parker's Lucador came behind in reserve champion.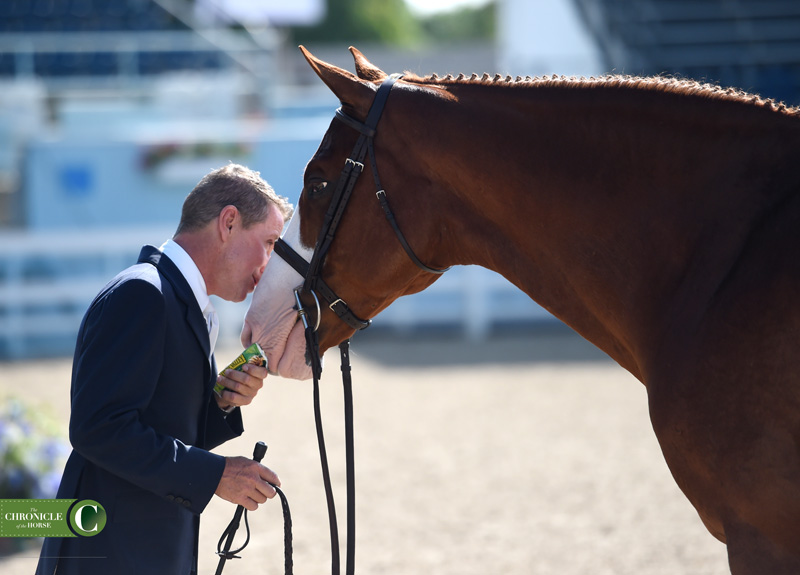 "He was a little nervous by the crowd and stuff," said Payne. "It made him a little suspect of the surroundings. So he needed to take a deep breath. When I came in for the performance model and all of that, he kind of took a deep breath and was back on his game."
And the key to success? Nature Valley's Oats and Honey granola bars.
"He doesn't' like peppermints at all. Peppermints will not get his ears forward," said Chris. "[Nature Valley] is the only thing that makes him put his ears forward. I had to go to the grocery store to get them in the middle of the night because I didn't have any for the model.
"He's just an amazing horse—a blast to ride. He tries really, really hard every time," continued Payne. "You see a lot of horses, and you see some that try really hard and they don't have the talent or some with talent don't try to win. And he really has the talent, and he really tries to do it every time."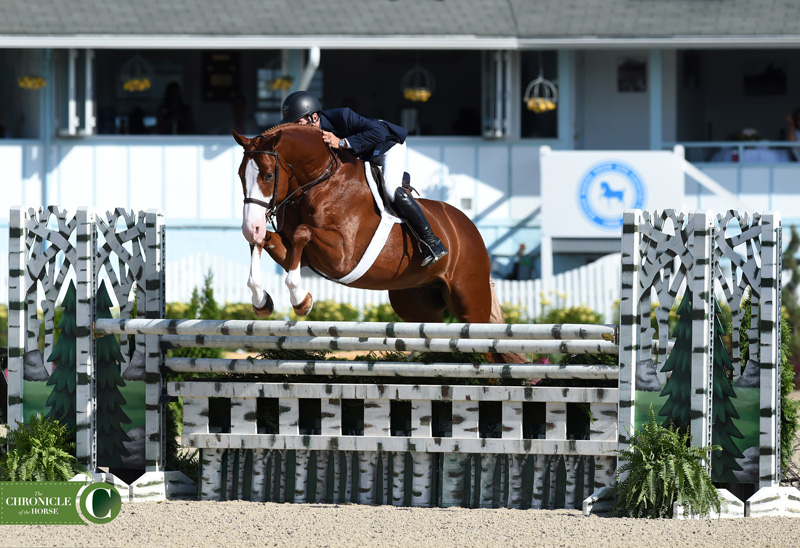 The Chronicle will be on site all week bringing you beautiful photos, daily reports and more. Don't forget to pick up a copy of the June 17 issue for more in-depth stories from the winners. 
Important Links: Devon Horse Show website / Order of go and results / The complete schedule of classes and exhibitions / Live streaming / All of the Chronicle's coverage