You might know the name Scott Stewart—we all drool over the beautiful animals he rides—and wins on. And he does it over and over again, each year with another group of swoon-worthy horses. In this year's Devon alone he's topped two of the three completed professional divisions with Bikoff Equestrian LLC's Cabrio taking the tricolor in the 3'6″ green hunter division and Gochman Sport Horse LLC's Scandal donning the ribbon in the green conformation division. But how much do you really know about the king of the hunters, who has earned the Devon Leading Hunter Rider title four years in a row?
• His first horse was a palomino Saddlebred large pony named California Girl who did everything. And when we say everything—we mean everything.
"My first pony was just [in] my backyard actually riding. Actually I rode it—did western with it, English with it," said Stewart. "I did mini-medal, mini-Maclay on her, then I did Pony Club.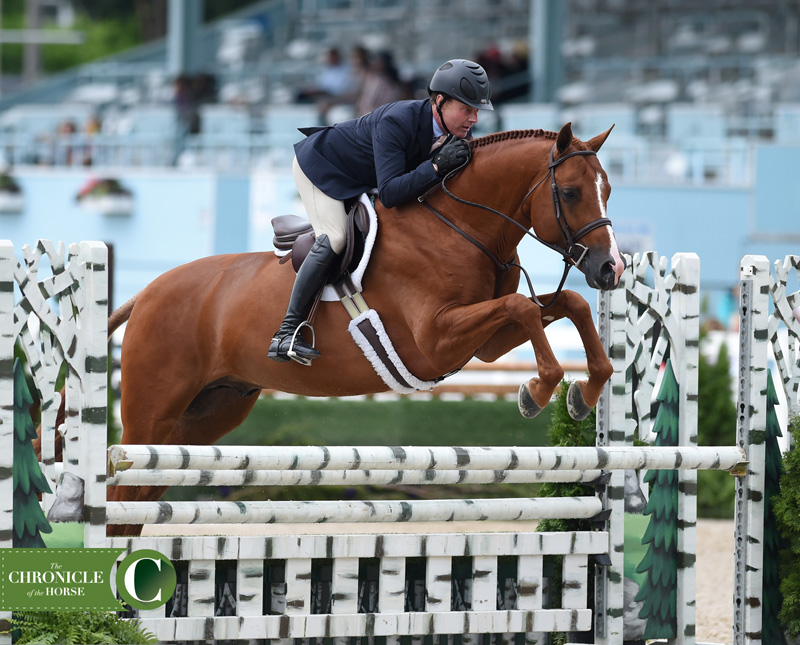 "I did some eventing and some dressage—all that Pony Club [stuff]," he continued. "And I did carriage rallies and sleigh rallies. The pony did everything. She did tricks. She laid down on command, and she sat down on command. She reared on command. I think she came with all of that in her. We bought her from a local dealer. She was a beautiful palomino, and I think she was one of those ponies back then that did all that stuff—almost like those Roy Rogers guys. She would kneel down [and] sit down on command. She did all of that. We kept her until the end since she was sort of retired in Connecticut. But that was really the only pony I ever owned."
• He thought he would find his vocation in the jumper ring—not in the judged world.
"I was brought up thinking I was going to be a jumper rider," said Stewart. "I did do a little bit of the jumpers and the first years I was not very good at the hunters. I would go too fast and would just leave long. I had a hard time. It took me a lot of practice and a lot of years to get it together.
"Actually I was lucky, most people told me to keep trying even though a lot of times I thought I should give up," he continued. "There was probably my first 10 years of my professional life that I'd be really happy just to show here and get a job—and that would be my best. But I had people around me that actually were always supportive and told me to keep going. So I'm lucky that way. It's hard for any young professional to get going."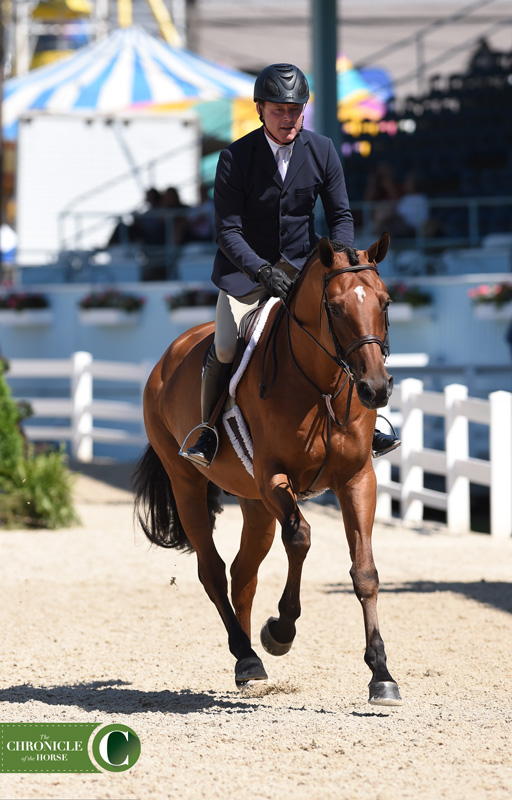 • Stewart's got some pipes and tunes in him! He actually left the horse world briefly to try his hand in Broadway. If he wasn't collecting blues in the hunter ring, he would be collecting roses on the stage.
"I did do musical theater, and I sang a little bit," he said. "I did a bunch of shows. I did some summer stuff. 'West Side Story'—I did all the classics like 'Oklahoma!' My last role I did was Tony from 'West Side Story.' That was the last thing I did. That was fun, but I haven't done it since.
"That was sort of my backup—which, that's a hard backup career," he continued. "I sort of left my first riding job to go to New York to pursue it. And after two weeks, I got a job at Ox Ridge [Hunt Club,] so I just went back to the horses."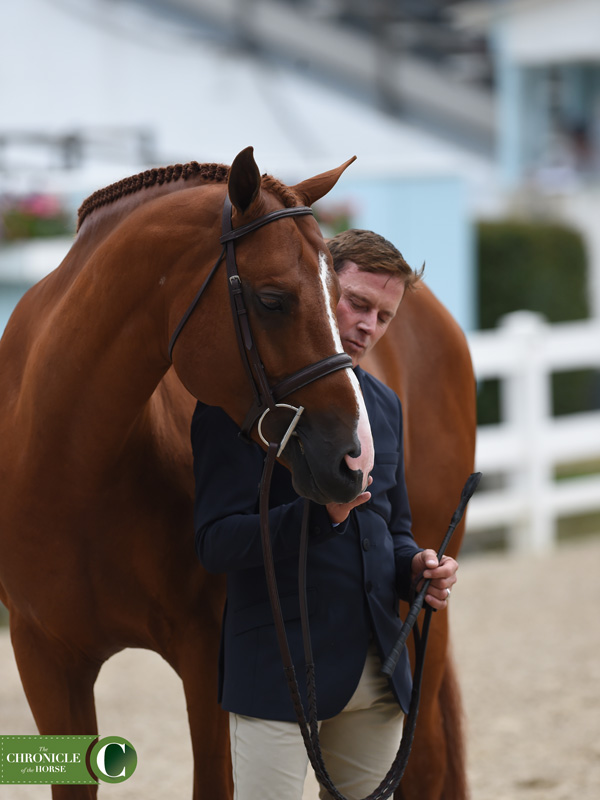 • Of all the lovely horses he's gotten to ride, which one would he want to hop on that he hasn't been able to yet? Drummmmm rolllllll ….
"I always wanted to ride [Debbie Bass'] Truman [ridden by Chris Payne]."
• If he could escape from the horses and go anywhere in the world, where would you find him hiding out? Well, he has a specific place in mind.
"I still like to go to Switzerland," said Stewart. "I like to be in the mountains. I don't ski; I just like to be in the countryside. I'm not really a beach person."
Team Work Comes Through For Alright
The year started with a very specific plan for Alright's human folk which includes trainers Ron Danta, Danny Robertshaw, Hunter Kay and owner Ann Rice Ervin. But when his normal pilot Kay broke his ankle early during the Winter Equestrian Festival (Florida) circuit, everyone had to come up with a back-up plan. In comes in Holly Orlando.
"I unfortunately broke my ankle the first week," said Kay. "So I only got to show him one time, but we're lucky enough Holly was able to take over the ride on him and showed him for the rest of Florida, did really well, was champion down there and qualified for Devon which was kind of our whole goal for the year."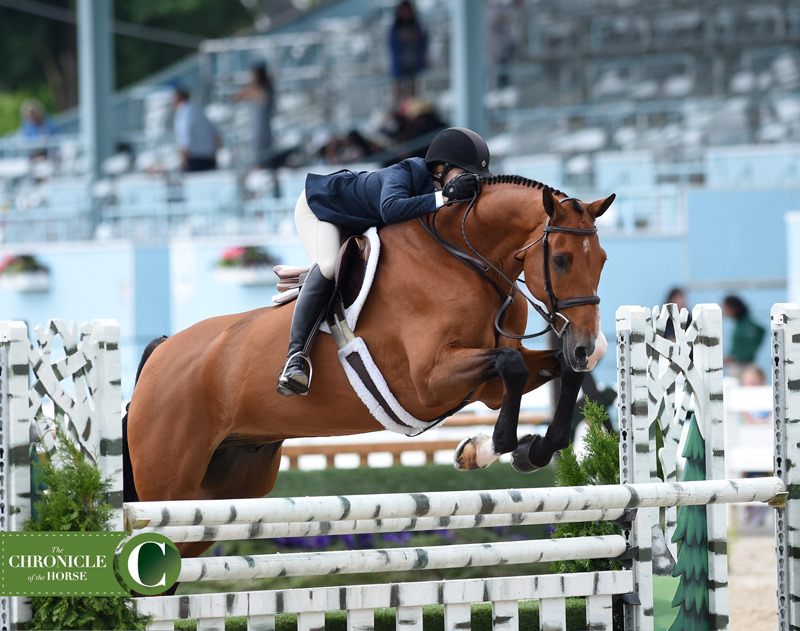 And even though Kay is back in the irons, the decided to have Orlando continue to show him on the hallowed grounds. With Kay riding him in the morning and Orlando taking him under the "Where Champions Meet" sign, the equation equaled success. It came down to the last class, and Orlando and Alright took the 3'9" green hunter championship above Cheryl Olsten's Lafitte De Muze ridden by Amanda Steege.
"I knew coming here he'd be a little more interested in and excited to see everything," said Kay. "With so much going on, a lot of them get more nervous, but this is a much better venue for him. He did great. It came down to the wire in the last class. We're lucky we knew Holly would do a great job."
"It's the nicest, sweetest, most fun horse to ride," said Orlando. "And he tries so hard every time you walk in the ring. He's super, super cool. It came down to the last class. It usually does here. The pressure's on now.
"This ring, it's so much fun to pick up a gallop and fly around in and [know] it's going to be really intense."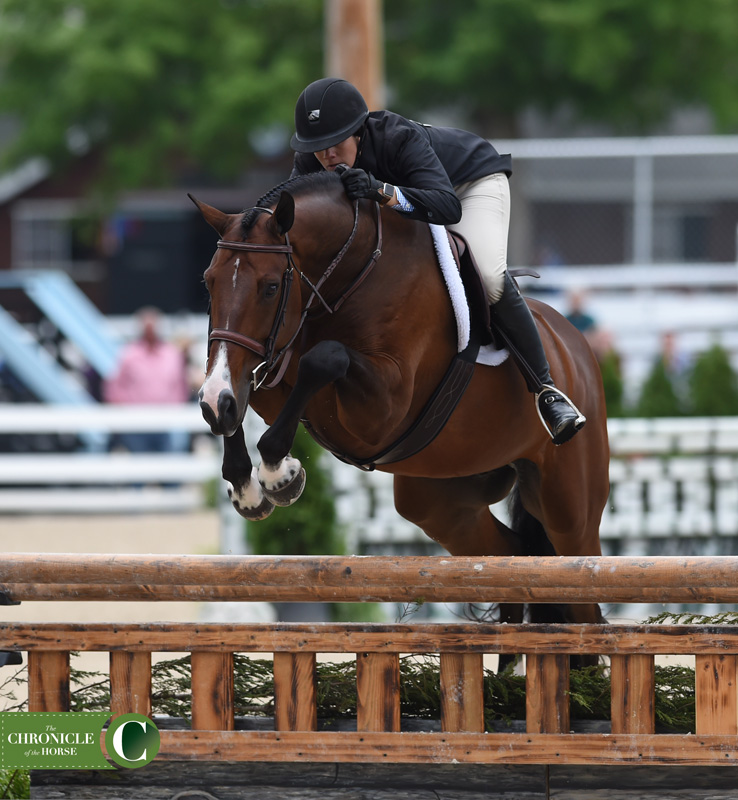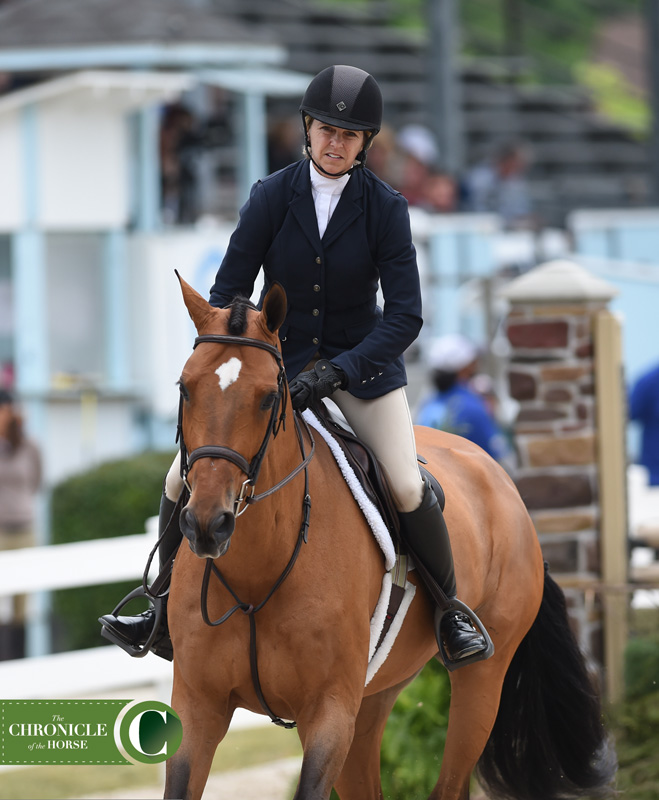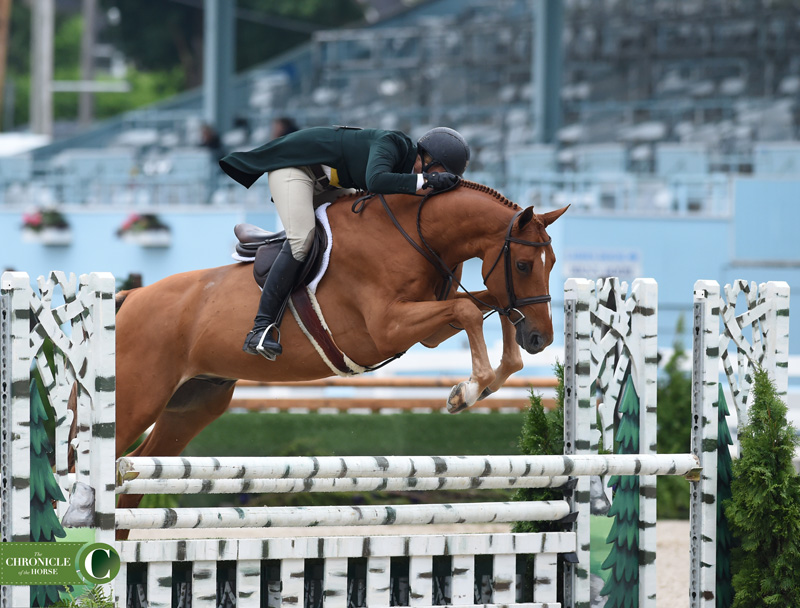 The Chronicle will be on site all week bringing you beautiful photos, daily reports and more. Don't forget to pick up a copy of the June 17 issue for more in-depth stories from the winners. 
Important Links: Devon Horse Show website / Order of go and results / The complete schedule of classes and exhibitions / Live streaming / All of the Chronicle's coverage