Lexington, Ky.—April 27
It's the closest thing the horse world gets to a red carpet. Each year at the Land Rover Kentucky Three-Day Event, riders trade their breeches and boots for more fashionable attire, and the horses shine brighter than brand-new lucky pennies for the first horse inspection.
While it's a nerve-wracking few minutes, as no one can head down centerline in the Rolex Stadium without first getting a nod from the ground jury, it's also a chance for the riders to show a bit of their personality. Some plan their outfits weeks in advance while others can be found in Lexington shops on Tuesday afternoon hoping for a few last-minute finds.
Forty-five horses presented in the five-star today, and all passed.
Spectators were welcome back to the Kentucky Horse Park after last year's event ran under strict COVID-19 protocol, and the jog strip once again was lined with fans excited to see their favorite horses and riders.
Two horses were held—Booli Selmayr's Millfield Lancando and Alexandra MacLeod's Newmarket Jack, who was asked to jog twice before being sent to the hold box. Both horses passed upon reinspection. Doug Payne's Quantum Leap was asked to jog twice.
Dressage begins at 8 a.m. Thursday with the CCI4*-S division. The CCI5*-L division starts at 1 p.m.
We talked to a few riders about being back at the Kentucky Horse Park and, of course, how they picked their outfits.
The Goodwill Find
While the Chronicle's One To Watch Ashlynn Meuchel shed her five-star rookie status last fall when she completed the Maryland 5 Star with Emporium, this is her first trip to Kentucky.
"It feels fantastic," she said. "I'm so excited. It finally feels real, now that we're actually doing it. You never quite know if you're going to go until you're actually here and doing all the stuff, so it's very exciting."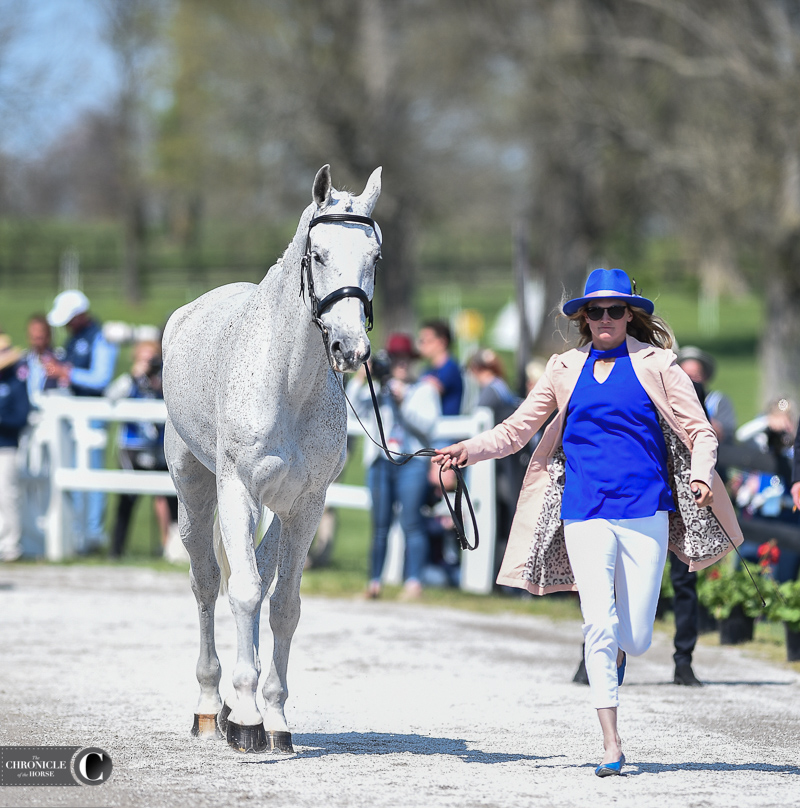 While Meuchel admitted that she's not a fashion person, she did take her jog outfit seriously. She went for blue accents against her horse's gleaming gray coat, picking a hat with a ribbon and accent feathers and cute blue heels to run down the jog strip—though she was quick to swap them for a pair of comfortable shoes as soon as she finished.
"Honestly, I went to Goodwill because I went to other stores, and they had nothing," she said. "I went to Goodwill and found the outfit. It turned out pretty legit, and I got the hat, and I glued this all on here. It's unrepeatable."
Making A Statement
Will Faudree's been known to choose eclectic outfits—at the Maryland 5 Star he sported lederhosen he purchased in Aachen, Germany. While his Kentucky outfit wasn't quite as unusual, he still turned heads with a bright orange sports coat.
"I actually went to a local store in Pinehurst, North Carolina, where I live, and I walked in and [the sport coats] were all navy and brown, so the color drew me to it," he said. "I put it on, and it actually fit very well, and so I got it. [I] was going to wear khaki pants and thought it looked a little bit brighter [with white pants instead], and especially with Pfun being white, you know it kind of blended in with him. Try to give it a go to win the best dressed."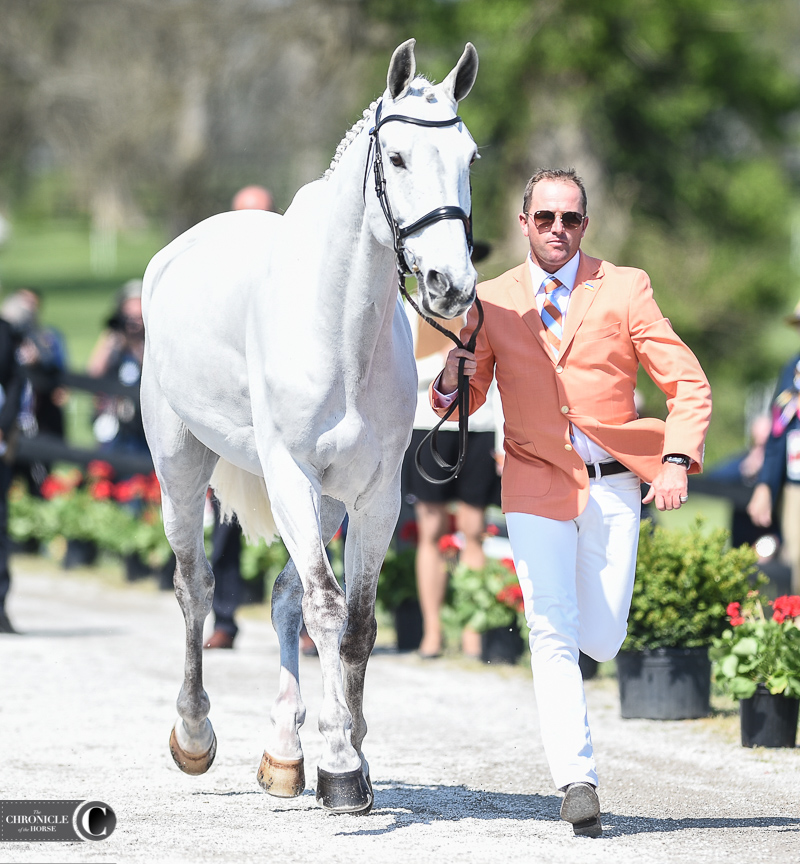 Faudree also added a Ukrainian flag lapel pin in support of the country, which was invaded by Russia in February.
"I stand with Ukraine, and my thoughts and everything to the people of that country," He said. "To me, it's a really unjust war, and it's really sad what's going on, so any way that I can show a little bit of support, I'm going to.
"I've donated to a few different causes that I've felt passionate about," he added. "One of my very good friends, he's in the military. He was stationed over in Poland at the start of it and talking to him when he was back, it's heartbreaking what was going on all for greed and money."
First Impressions Matters
Meghan O'Donoghue didn't have to think hard about what she wanted to wear this year. When your outfit was so successful last year, you go straight back for this year's addition.
"Hound and Hare, they've supported me since last year and they outfit me with the boots which is always huge, and I appreciate them. I went back to actually the place I found my outfit [last year, Everard's Clothing in Georgetown, Washington District of Columbia,] for the jacket. I felt like that did me well last year. I enjoyed getting ready and showing off the horse and looking professional. You know just that first impression, too, for the ground jury."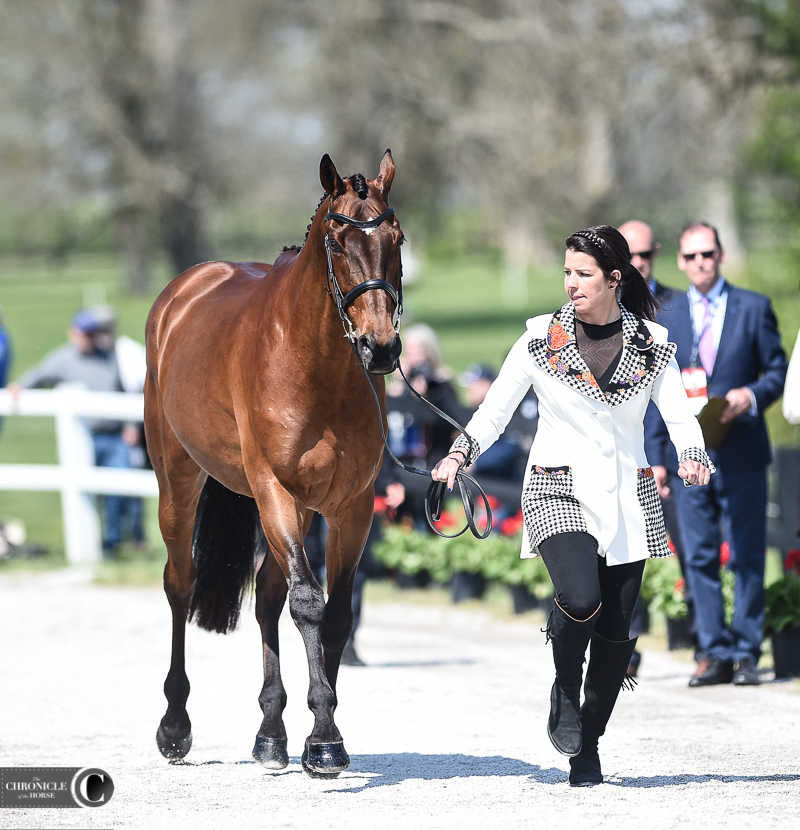 O'Donoghue's horse Palm Crescent did his first five-star here last year, and she's looking forward to improving upon their performance.
"There's nothing like it," she said of being at Kentucky. "It's always the same sort of build up and just the anticipation. It's always just a privilege, honestly, because it's such a big group of people that make this all happen."
The Comfort-First Look
It's been four years since Elisa Wallace ran the Kentucky five-star with Simply Priceless, and this year she's back with Let It Be Lee, and she's breathing a sigh of relief now that the first hurdle has been conquered.
"Even when you've got a good sound one, it's still nerve-wracking," she said.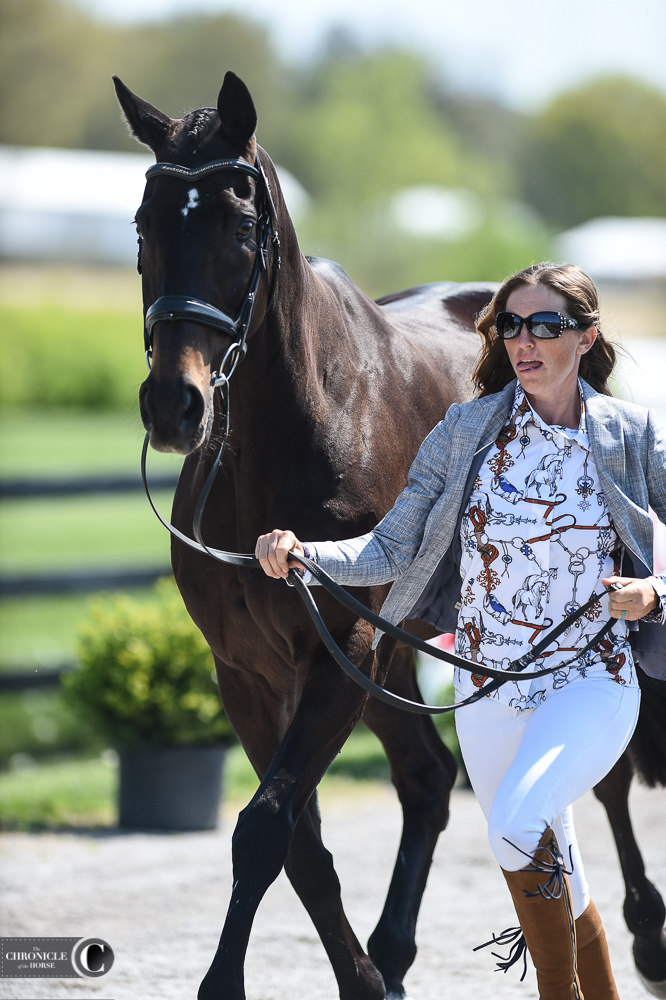 She sported a classy equestrian-themed print shirt with a gray jacket along with the ever-popular Fairfax & Favor tall boots.
"Actually, my shirt I found at a tack store; it's a riding shirt," she said. "Comfortable! I was going for comfortable."
Looking for more info? Check out what you need to know here.
Results I Coursewalk I Live Stream I COTH's Coverage I Schedule I Ride Times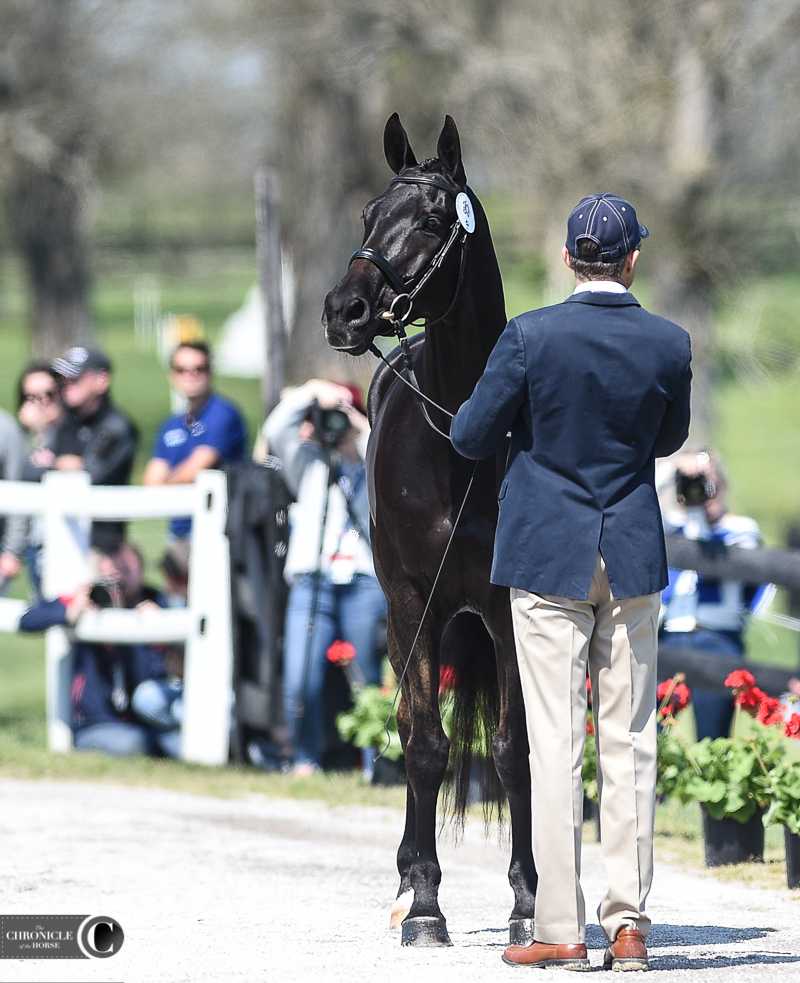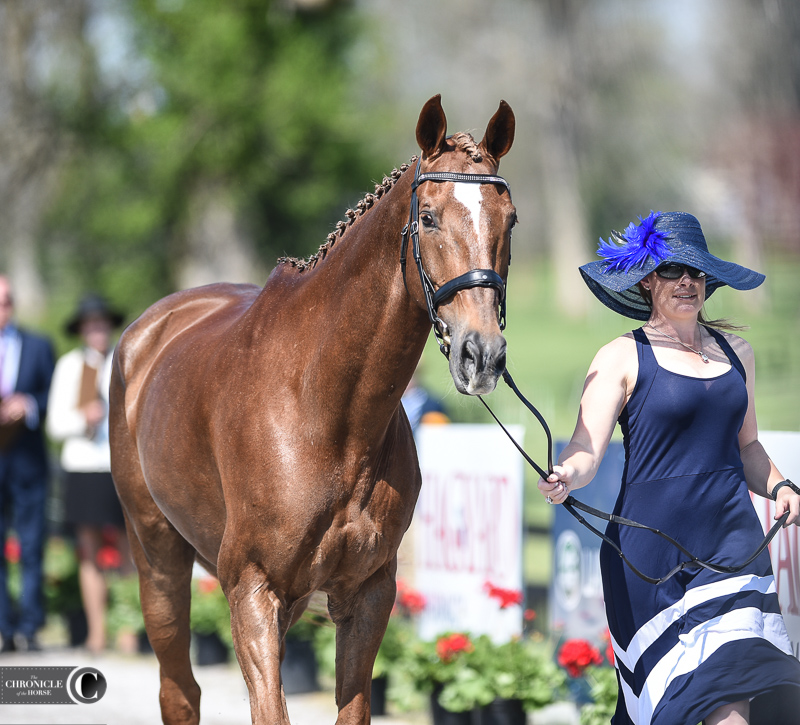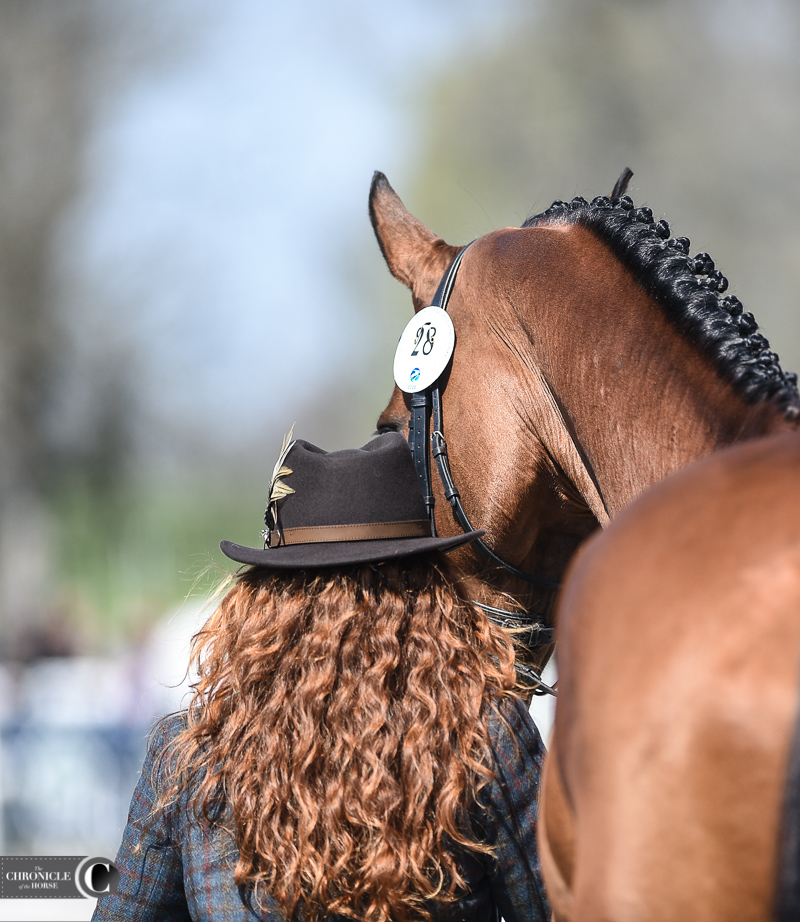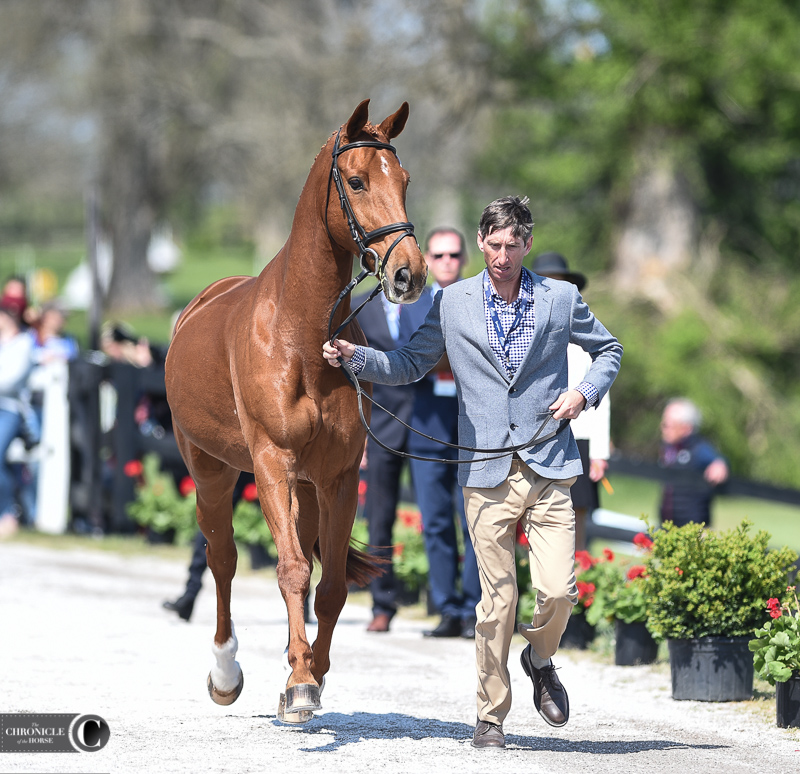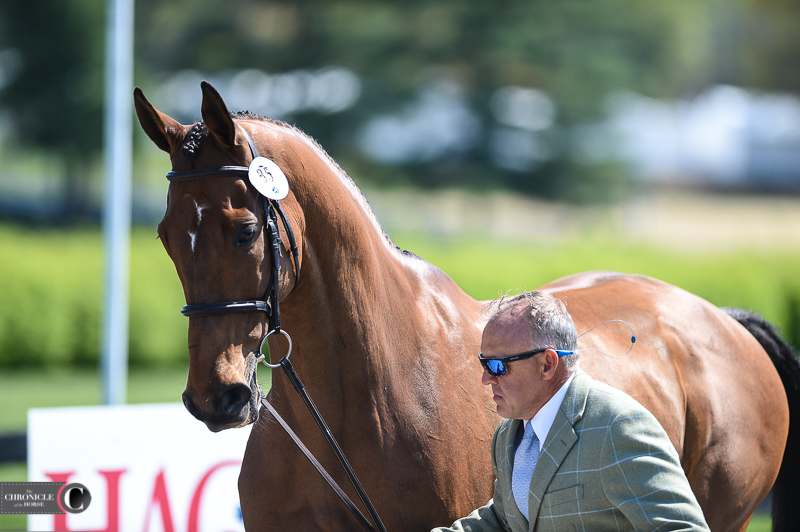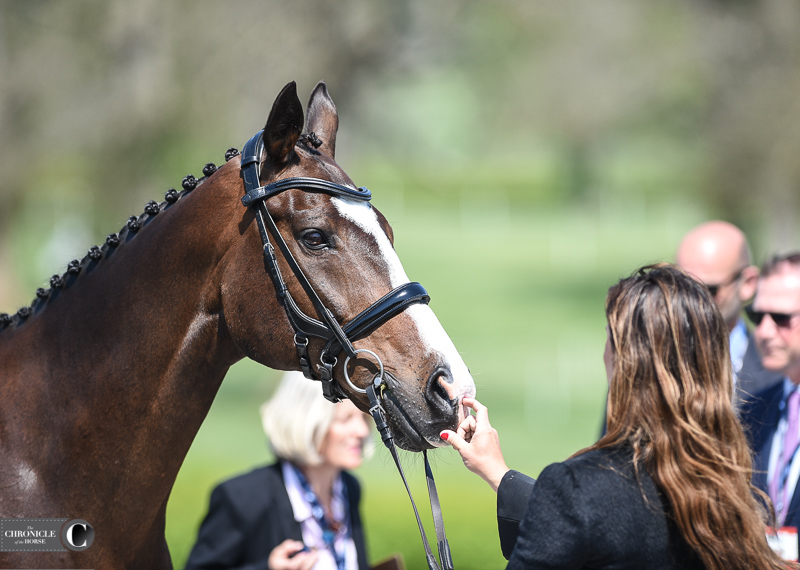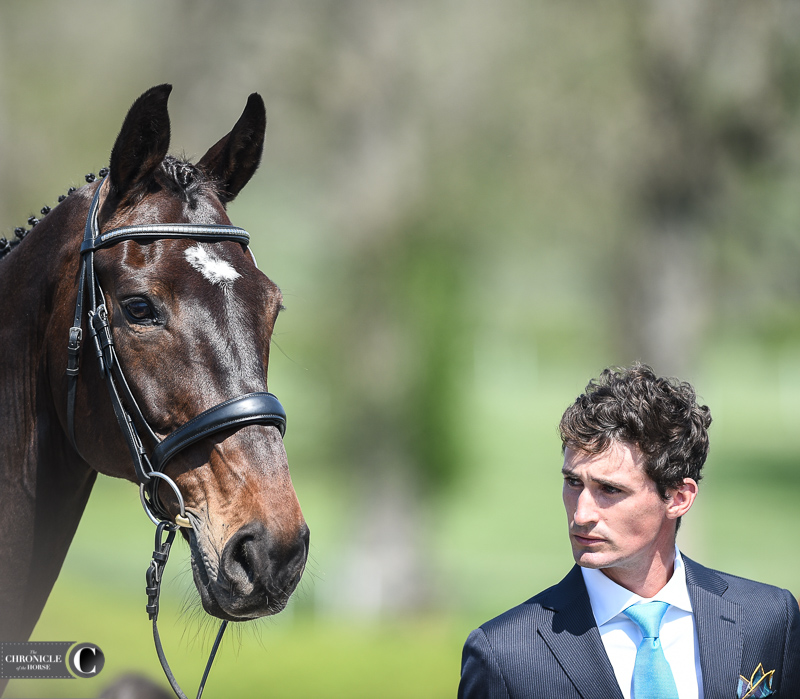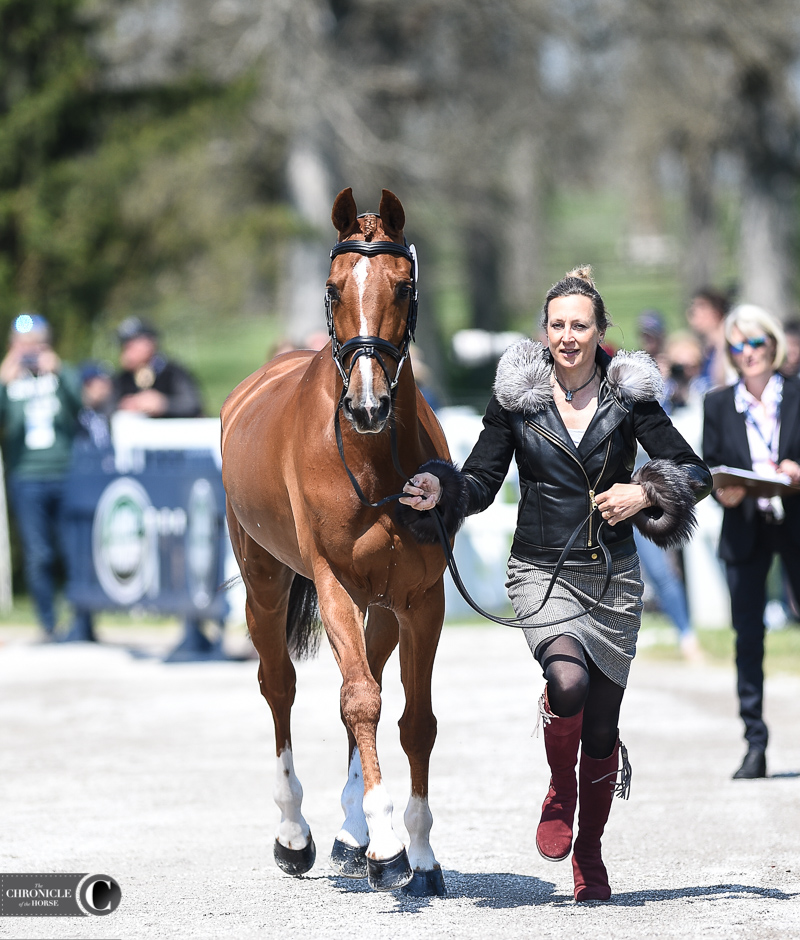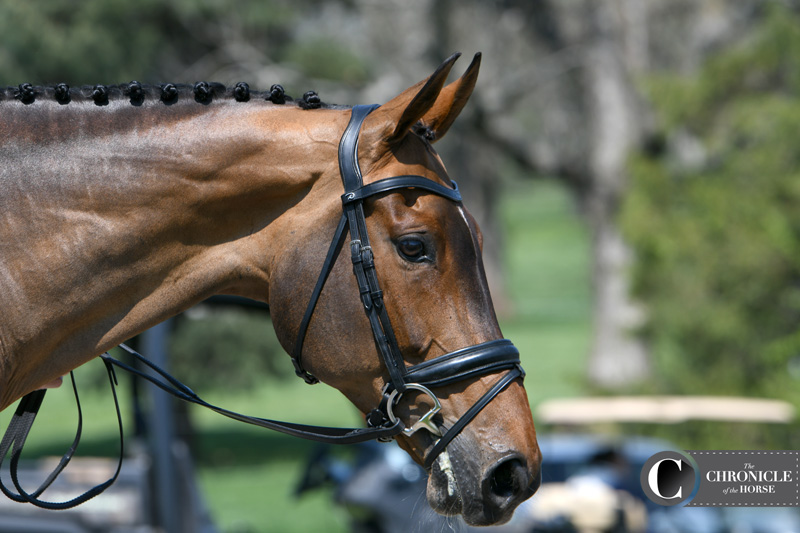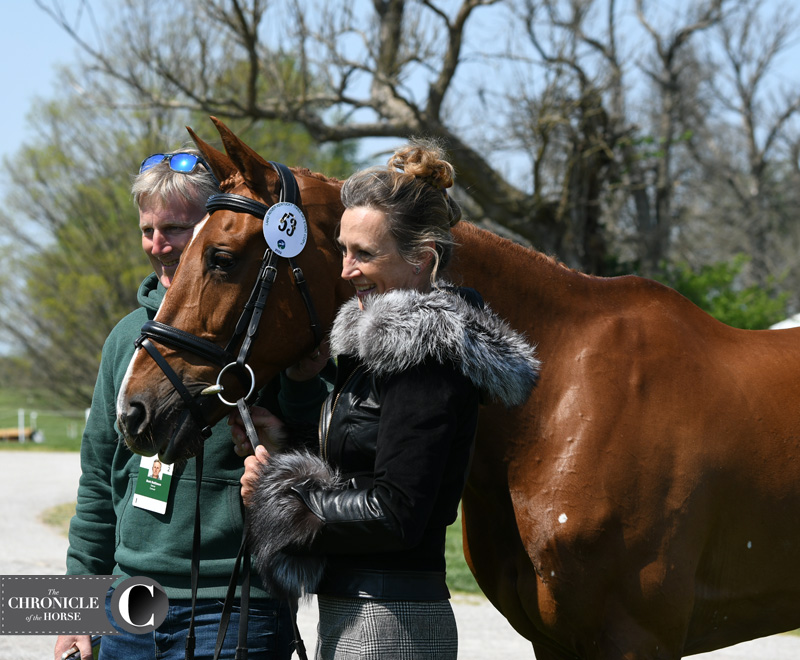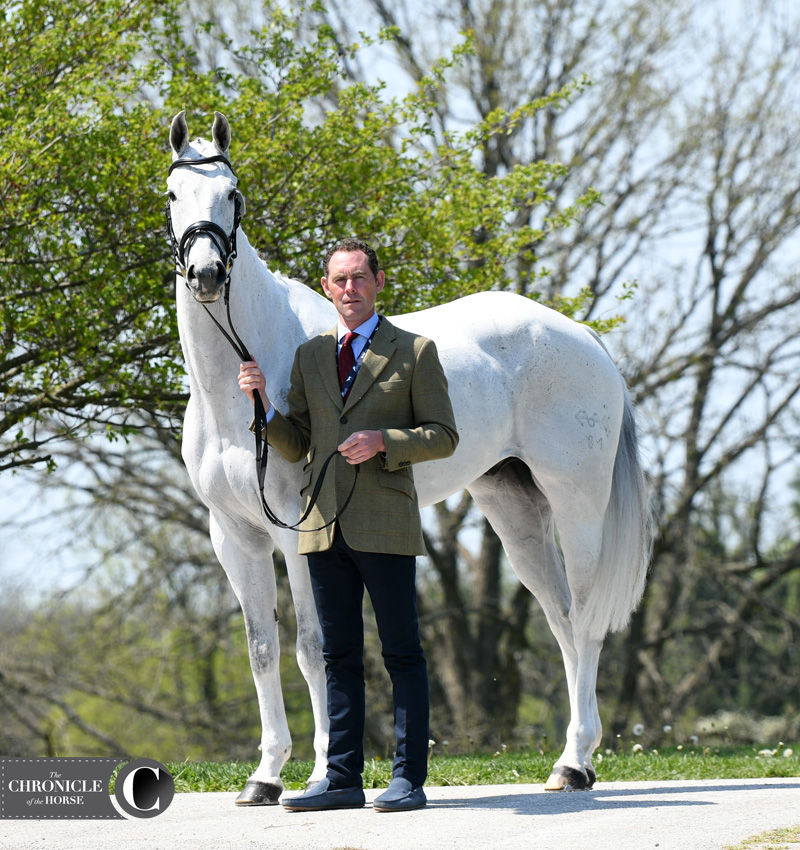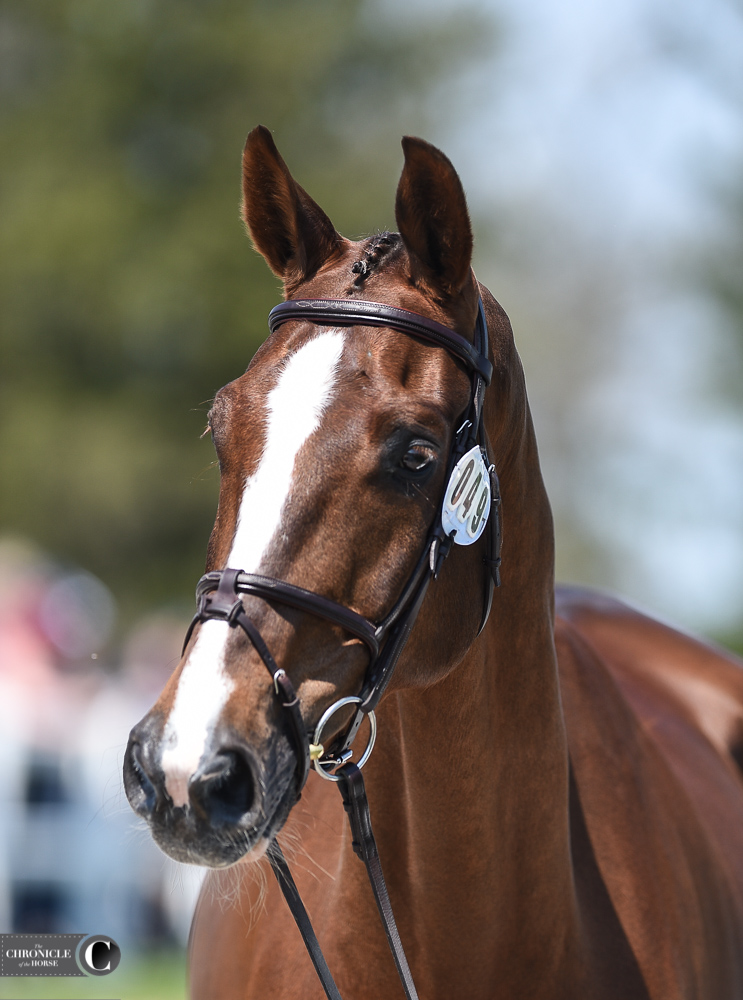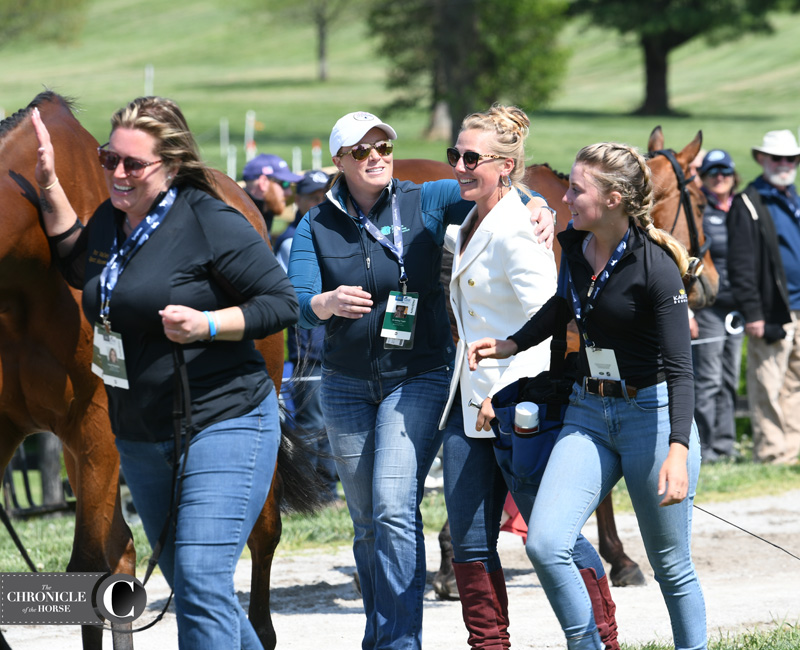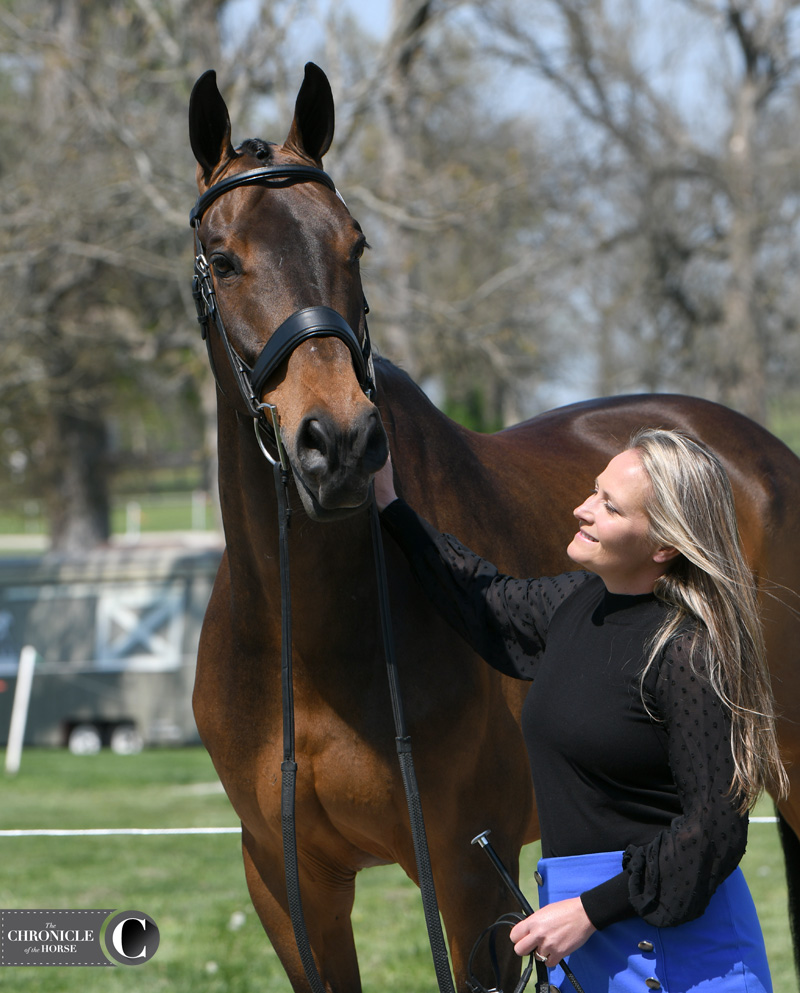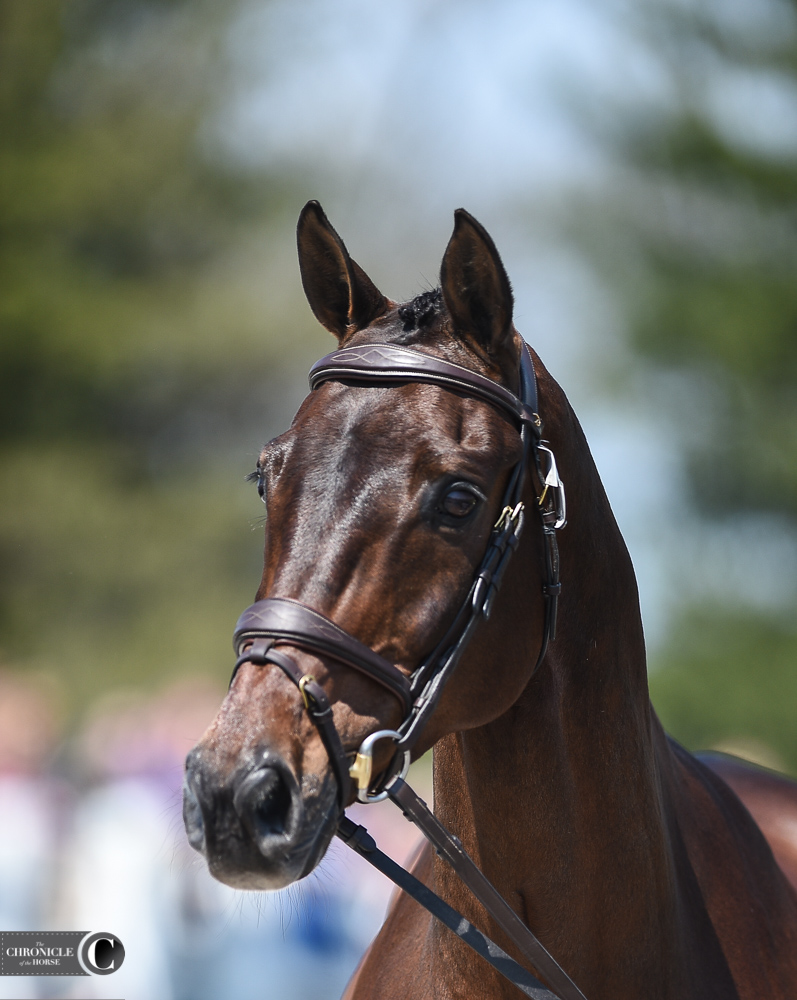 The Chronicle of the Horse will be on-site all week for the Land Rover Kentucky Three-Day Event bringing you reports from each round of competition, beautiful photos and stories from the competitors. Follow along with all of our coverage here, and be sure to read our May 23 Kentucky Results issue for more in-depth coverage and analysis of the event.