The course is ready, the horses are settled in at the Kentucky Horse Park, and the Land Rover Kentucky CCI5*-L begins April 24 with the first horse inspection.
Forty-three combinations are ready to tackle the toughest event in the United States, and while three-time winner Michael Jung won't be back to try for a fourth, last year's winners Oliver Townend and Cooley Master Class will be. But beyond the big names, there are so many other combinations that we're rooting for to succeed.
Read on for the Chronicle staff's top picks.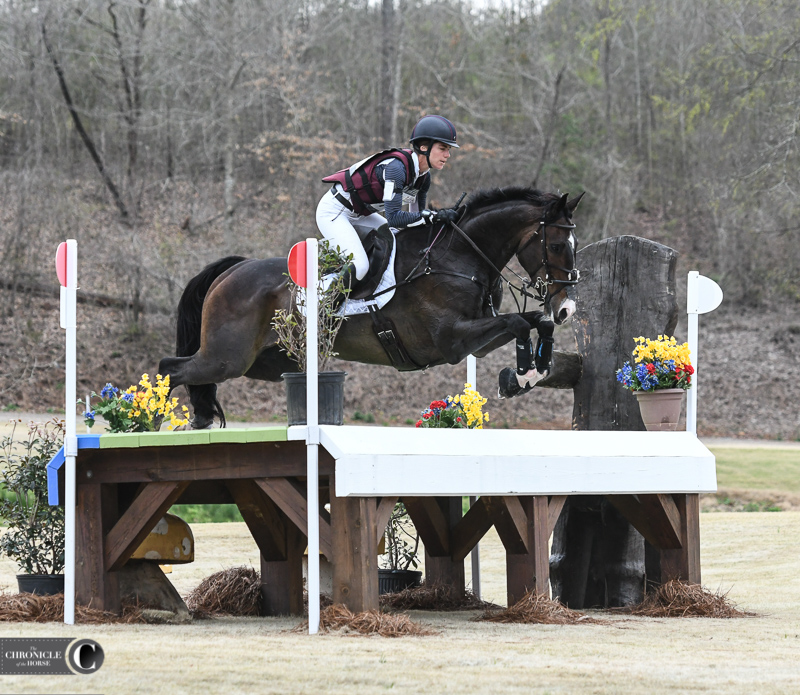 If you like a good Irish horse:
It's exciting to see some five-star first timers at Kentucky this year, and I'm going to be rooting for Ariel Grald and Irish Sport Horse Leamore Master Plan. Ariel and "Simon" have been competitive at advanced for the last year, and I think they're ready for the big stage
Grald climbed the levels with a horse she brought up from the start, and she tends to ride Irish horses like Simon. If it ends up being a wet and muddy Kentucky, we're likely to see Simon and Ariel galloping around the Horse Park with smiles on their faces, digging in and getting it done.
Lindsay Berreth, Editorial Staff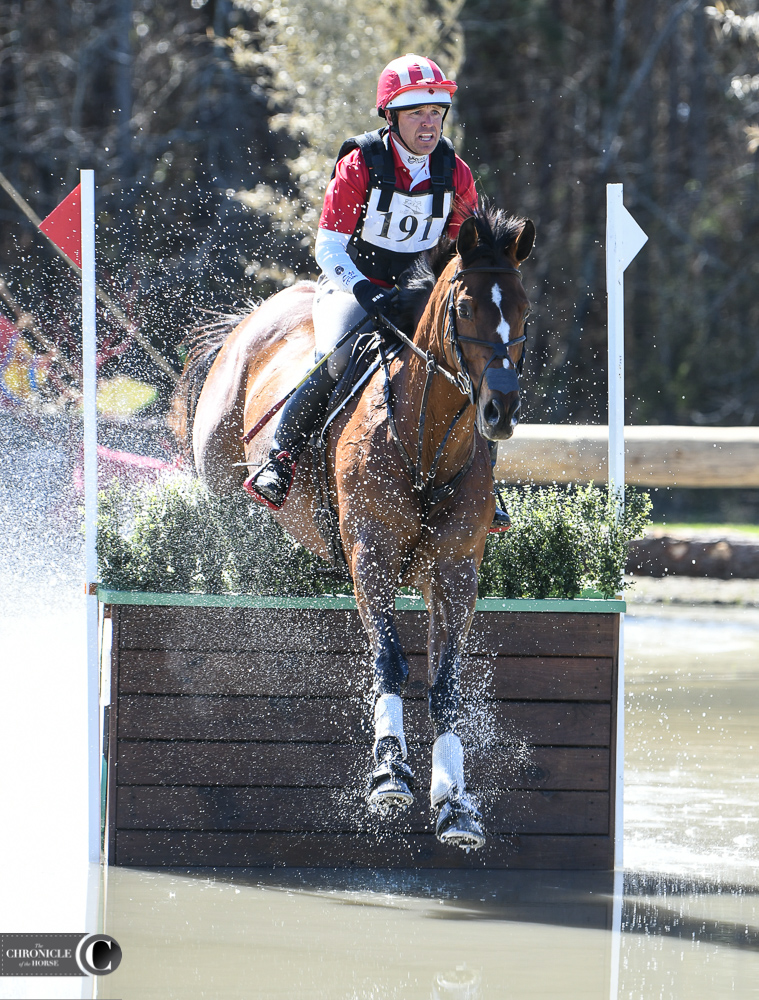 If you're the kind of person who would make a t-shirt for your horse:
I interviewed a lot of Jak My Style's connections for a story I wrote for the Kentucky Preview Issue of the Chronicle (check it out in the magazine!) and loved hearing stories about what a little bugger "Jak" was as a young horse. I have a young horse and can really appreciate the shenanigans they pull sometimes, so it's nice to hear a success story of a quirky youngster who grew up and is getting ready to run around his first five-star with veteran Buck Davidson. Plus, his owner is making t-shirts for people to wear when they're cheering him on, and that's totally something I would do if I had a horse competing at something this big. Go get 'em, Jak!
Ann Glavan, Editorial Staff
If you like an upbeat attitude and lots of orange:
When I moved to Virginia right out of college, Sharon White was there for me. She first offered me employment, and after I took a job at the Chronicle, she continued training me, helping me bring along three different young horses over the years as she offered no-nonsense life advice alongside excellent riding instruction.
Sharon is universally loved in the eventing world for her upbeat attitude and friendly smile. (Not to mention the orange!) She's been at this a long time, and she finally has a good partnership with a horse as talented as she is. I couldn't have been more thrilled when she finished in the top 10 last year at Kentucky with "Louie," and I will be cheering for her like crazy this time around, hoping she does even better.
Sara Lieser, Managing Editor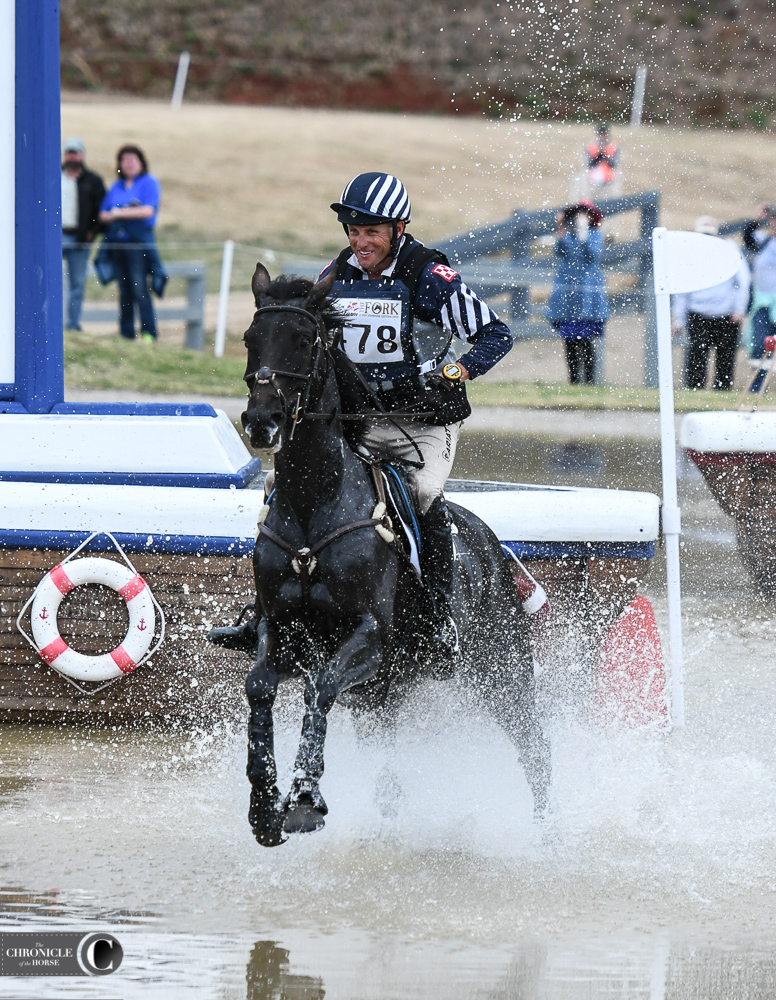 If you like a U.S.-bred horse and a charismatic rider:
As I always say, eventing isn't my first language, but after 10 years of working at the Chronicle I've learned a lot. And although most of my knowledge and association with the key characters in the sport is only through what I read, I've still developed some favorites.
I'm hoping Boyd Martin can find redemption on Tsetserleg at this year's event after the pair had a disappointing WEG last year. When I was reading our coverage from The Fork in our Kentucky Preview Issue I could definitely relate, as I'm sure many can, to Boyd's replaying of the moment "Thomas" had a stop cross-country at the WEG. I was thrilled for him that he could come back to the same venue and win last month, and I'm hoping he can continue the success in Kentucky.
Boyd's a charismatic guy, the kind of athlete horse sports need, and always seems like a genuine interview. I hope I'll be reading more from this honest, and honestly funny, rider when one of my colleagues talks to him after a Kentucky win.
Lauren Foley, Editorial Production Manager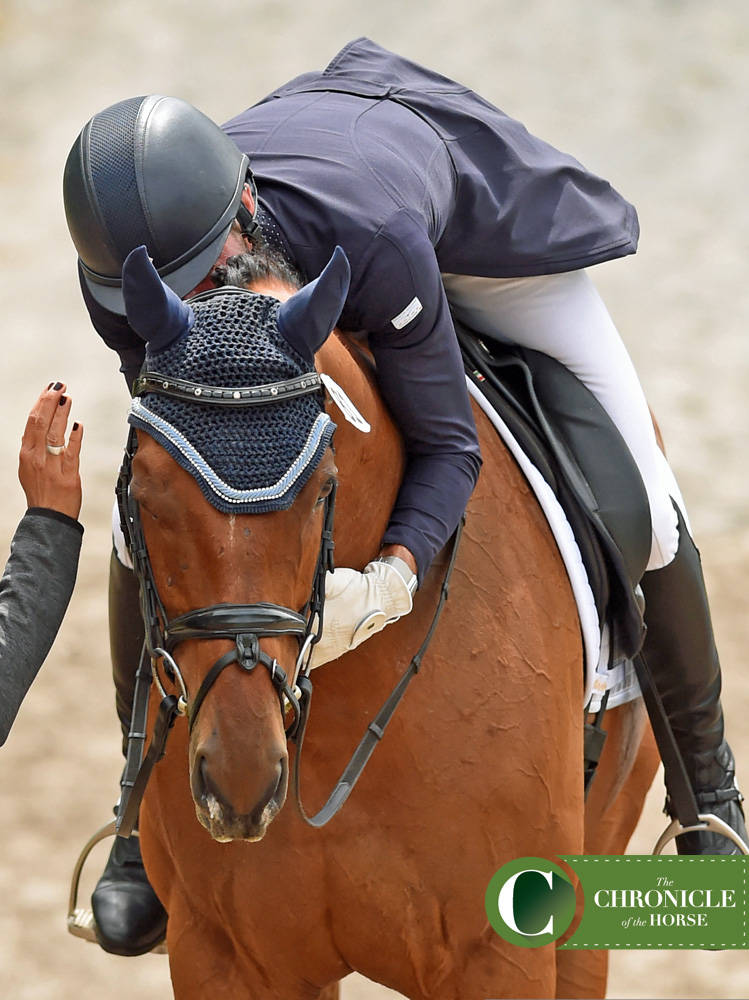 If you like a good OTTB and a rookie:
Even though it's been a couple of years since I traveled to cover the 2017 Pedigree Bromont CCI (Canada), there's one moment that still stands out to me. Chris Talley had just exited the ring after completing his first CCI4*-L dressage test with Unmarked Bills when he dropped the reins and gave the gelding a hug. He stayed with his face in "Billy's" neck for a few seconds, just appreciating the moment. They didn't put down a winning test, but the accomplishment of finishing seemed to be more than enough for Chris.
While shooting the perfect jumping shot is always a thrill, catching the candid moments of the sport is one of my favorite parts of this job. Often we get pictures of smiles and pats after successful rides, but catching hugs like this is a less frequent occurrence. In a world where horses are very much a business, it's easy to get bogged down with all the responsibilities that come with being a professional that you forget to savor the moment.
Now Chris is heading to his first five-star at Kentucky, and I'm going to be rooting for him as he turns down centerline at the biggest event of his life. And I hope that when it's all said and done—regardless of the result—Chris will once again take a few seconds to thank the incredible horse that got him here.
Kimberly Loushin, Editorial Staff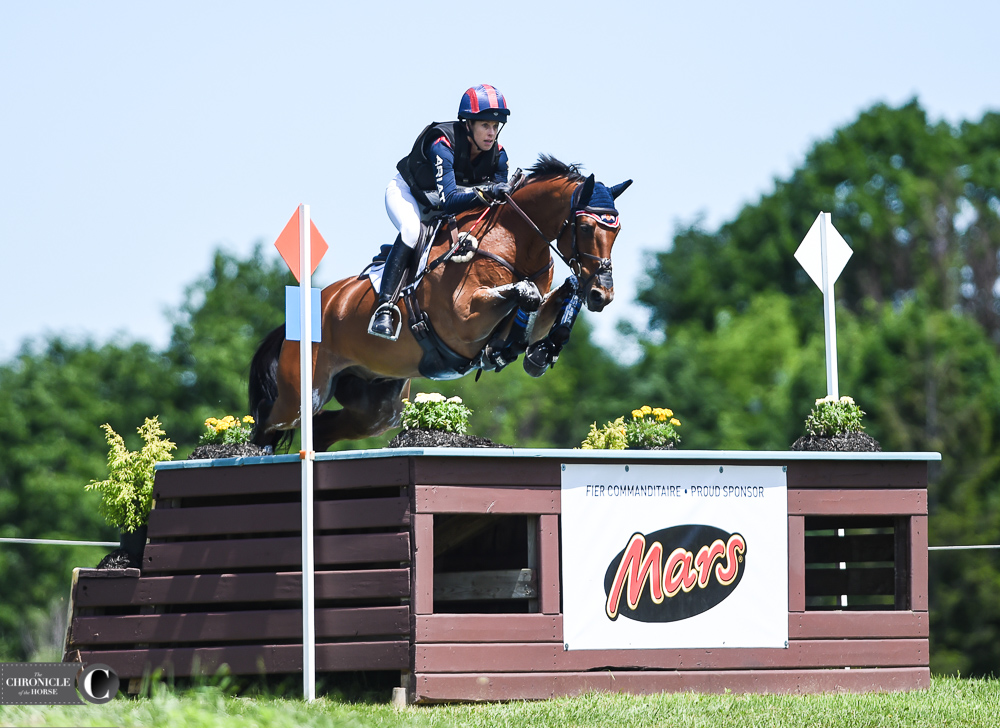 If you like a comeback story:
I'm picking Mara DePuy and Congo Brazzaville C to cheer for this year. She's been away from the top of the sport for a few years—the 1996 Olympic veteran spent a few years developing young horses and selling them—and I think she'll be eager to shine.
One of those young horses she brought along didn't leave her barn: "Congo." The two have developed a strong partnership over the last six years, and that's got to count for something when the jumps get huge and the tracks get technical.
Mollie Bailey, Senior Reporter and Marketing Coordinator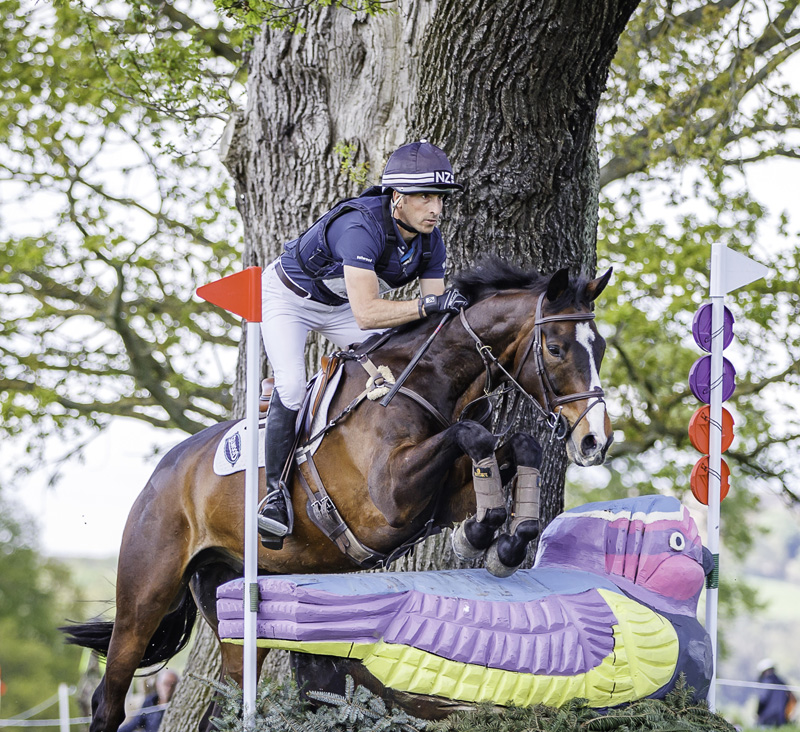 If you like an Antipodean:
You have to consider that the Europeans don't come over here to have a safe go, they come to win and bring the horses to do just that. I'd say Oliver Townend and Cooley Master Class would have the best odds, but I always love to watch the Antipodeans ride; so smooth and centered, so Tim Price is who I'll be rooting for—besides the Americans that is.
Linda Andersen, Advertising Director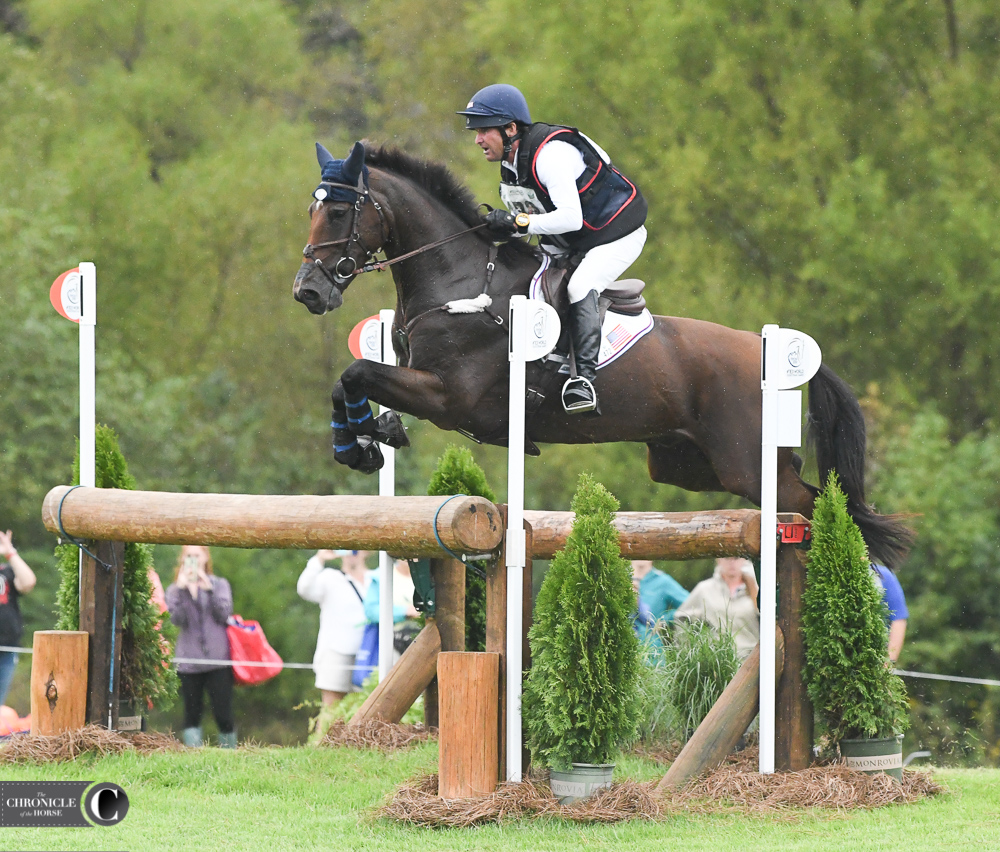 If you're rooting for a home team win:
Ollie Townend, Piggy French and Tim Price are all coming to Kentucky well mounted with the full intent on winning this event. It seems inevitable that it will be yet another year that a U.S. rider won't win their own 5*.
However, I have a lot of faith in Phillip Dutton and Z, as well as Doug Payne and Vandiver, to give the Europeans a run for their money. While Phillip has competed Z very sparingly this spring, you have to pay attention when one of the very best cross-country riders in the world is competing the horse he's deemed the best he's had thus far in his career. Assuming Z is fitter and more educated since WEG, I think a top placing is inevitable for this pair.
Vandiver has come out this year the best he's ever been. They've been reliably putting in three excellent phases all spring. While Vandiver has had the odd rail his past two outings, Doug's experience in the pure show jumping will serve them both well on the final day. A personal best performance from this combination could make the weekend theirs for the taking.
Caitlin Calder, Advertising Account Manager
If you're betting on a "hot streak" pair:
We've obviously got some incredible contenders coming from across the pond. Piggy French has been absolutely on fire this season, and she brings forward her WEG mount, Quarrycrest Echo, who finished 10th there. They've already won an intermediate section in England this spring, and it'll take quite a performance to top this pair.
My "red, white and blue" pick would be Doug Payne and Vandiver.
Doug and Vandiver had a quiet year in 2018 after winning the Cloud 11-Gavilan North LLC Carolina International (North Carolina), but I firmly believe that Doug's program is one of the best in the world. Time and time again, he turns out bold, reliable jumpers, and "Quinn" is no exception.  If you've seen his YouTube channel, it's clear that Doug's measured, methodical approach directly correlates to his success at the top levels of eventing, as well as in the jumper ring.  With the removal of the dressage coefficient, we need a quick, brave, yet careful pair to deliver on the final day, and I think this one's got a solid chance.
Abby Foltz, Account Manager
The Chronicle of the Horse will be on-site all week for the Land Rover Kentucky Three-Day Event bringing you reports from each round of competition, beautiful photos and stories from the competitors. Follow along with all of our coverage here, and be sure to read our May 20 Kentucky Results issue for more in-depth coverage and analysis of the event.
If you're on-site at the Kentucky Horse Park, stop by the Chronicle's booth #31, where you can pick up a copy of the April 22 Kentucky Preview issue, enter giveaways and attend book signings.