Would you believe that McLain Ward's victory in last week's Longines FEI World Cup Jumping Final wasn't the first time a McLain has won the World Cup Final?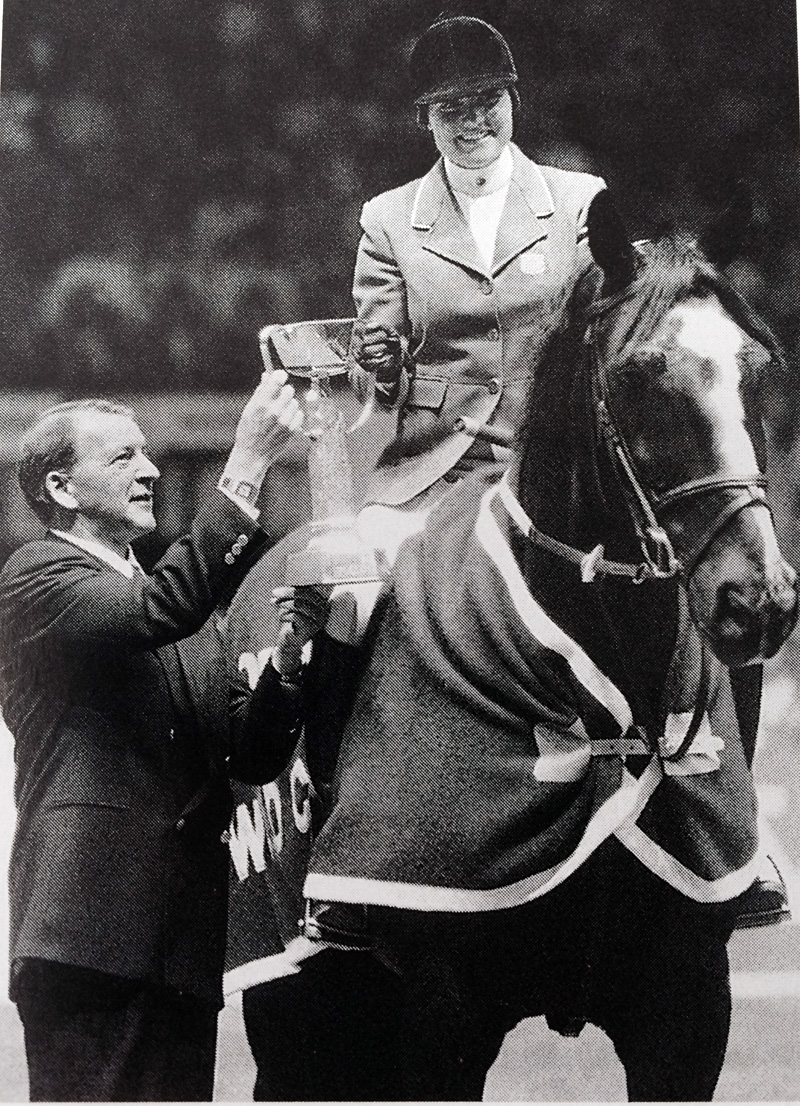 In 1986, Leslie Howard (then Leslie Burr-Lenehan) topped the Final on a horse named McLain. And yes, the horse was named after Ward.
Ward's father, Barney, imported McLain the horse, a 17.2-hand black Oldenburg gelding from Paul Schockemöhle in 1984. The horse's name was Bonheur, but Barney renamed him McLain after his then-8-year-old son. And then he sold the horse to Debbie Dolan, who rode with Howard.
"It turned out not to be a good match for Debbie. He was a big German horse, and she was still pretty green in her top-level career at that point. So I took over the ride in 1985, and the rest is history," Howard said.
"He was an incredibly powerful horse, very strong. It took a while for us to gel because he was used to being ridden by big German guys. He was very scopey but also very quick on his feet for a big horse. He was a super-competitive horse, very fast," she recalled.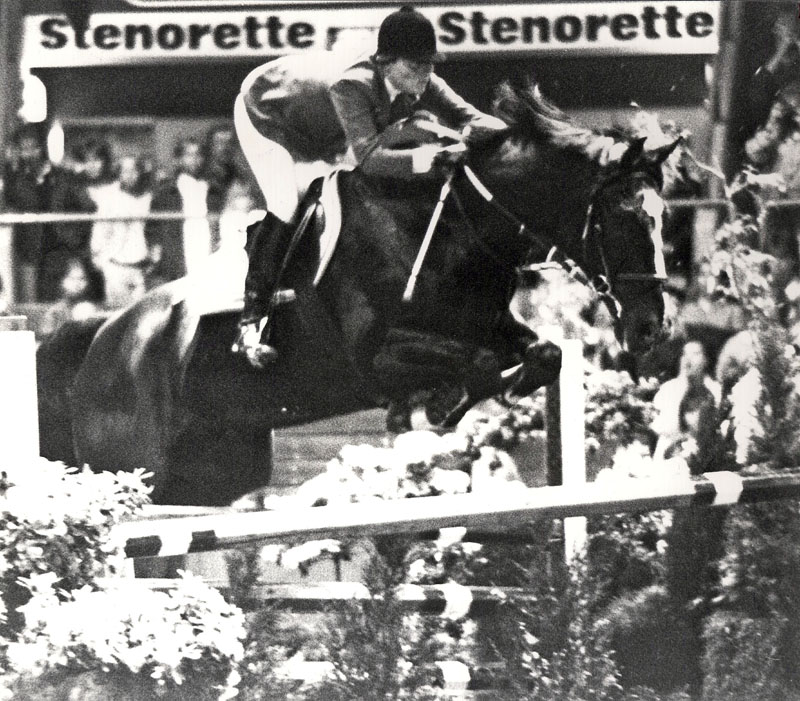 On April 10-13, Howard and McLain traveled to Gothenburg, Sweden for the World Cup Final. "It really was an amazing week for me. We were fourth the first day, and then we won the second leg, which put us into the lead overall, so I went into the last day with 0 faults," Howard recalled.
Australian rider Jeff McVean was in second with Furst Z and fellow U.S. rider Conrad Homfeld was in third on May Be. But Howard and McLain jumped two clean rounds—the only pair to do so on the final day—to finish on the 0 score and claim the win. It turned out the hardest thing about the week was getting McLain near the brand new Volvo in the ring that Howard won!
Howard remembered one bold move that helped pull off the win. There was a line on the last day that was an oxer to upright planks to a square oxer that caused a lot of problems. The Chronicle's coverage read: "When the fences went up in the second round, the 2 ½ strides from the planks to the final fence created a problem that was not far from unfair," Findlay Davidson wrote.
Howard remembers how she dealt with the awkward distance. "Frank Chapot walked it and told me, 'You can do this in two strides.' The three was really that tight. I'm assuming the course designer didn't imagine two strides as an option; it was a bit of a ridiculous leave-out!" she said.
"I went last, and as the class went on, it got to be pretty obvious that the three was very hard to get, and McLain was a very scopey, very long-strided horse. So I did two, and I was clear!"
Howard eagerly followed McLain Ward's journey to his World Cup win, but had to miss the final moments.
"I watched the first round [of the last day], which was brilliant, on my phone at the airport. I was so excited for McLain!" Howard said. "The last round, I had gotten on the plane, and I couldn't watch! So the minute I landed I texted someone and asked if he won. It was so exciting!"