Wellington, Fla.—Feb. 3  
At the end of the press conference for the $205,000 Net Jets Grand Prix at the Winter Equestrian Festival, when it was asked if the journalists had any more questions, class winner Daniel Bluman piped up with one of his own.
"Yes, I have a question," Bluman said, drawing laughs from second-placed Beezie Madden and third-placed Margie Engle.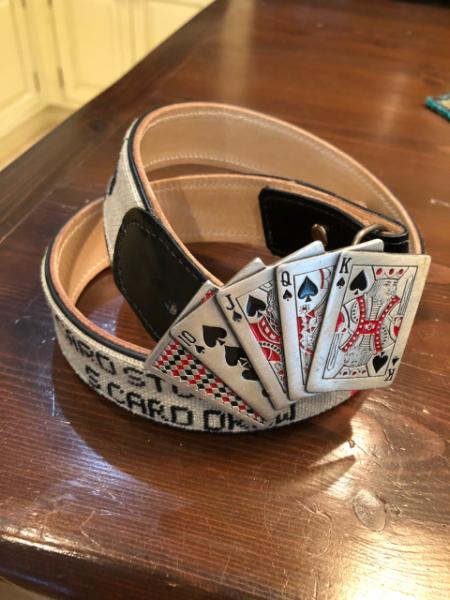 "I would like to know if Margie's belt buckle brought her luck today, because it really got my attention. I was just trying to walk my course and looking at her belt buckle—the buckle was almost bigger than Margie!"
"One of my clients [Selma Garber], who owns part of Indigo got me it," Engle said with a laugh. "I like to play poker, and she got me a buckle with a straight flush.
"I was worried about it stabbing me in the stomach," Engle continued. "But I wore it in both rounds and luckily didn't get gutted, because they're metal cards. I think maybe I can file the cards down or something so I don't stab myself!"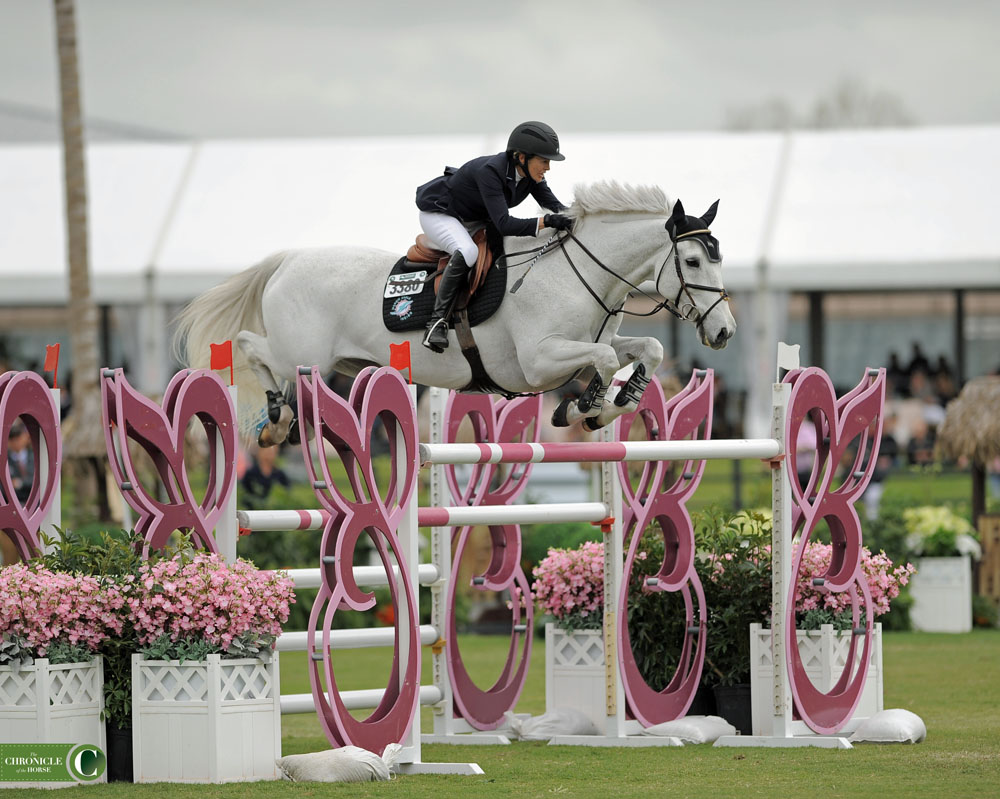 Engle rode the 18-year-old Indigo to third in the $205,000 Net Jets Grand Prix—read COTH's coverage of the class to find out why she brought the veteran horse back to the ring and what new star Madden has now.