What an amazing day we had! Dynamo and I finished second in the Porto Alegre Grand Prix.
He was absolutely perfect and I had so much fun. The course was very difficult; only seven of us were able to jump the first round without fault. Once again the triple combination proved to be a problem for a lot of the riders. My teammates Catherine and Derek both put in super rounds as well. The unfortunate last jump down was Catherine's score.
The prize-giving ceremony was really the icing on the cake. I was a little embarrassed though because I was not able to pop the top of my champagne bottle. It was actually a pretty funny scene and so typical of me! It was the perfect way to end such an amazing trip—I cannot say enough wonderful things about this show. It was a great experience and I'm so happy to have had the opportunity to participate.
Now it's off to the States for me and Kent to prepare for indoors!
Read Meagan's introductory blog and her recap of the Nations Cup.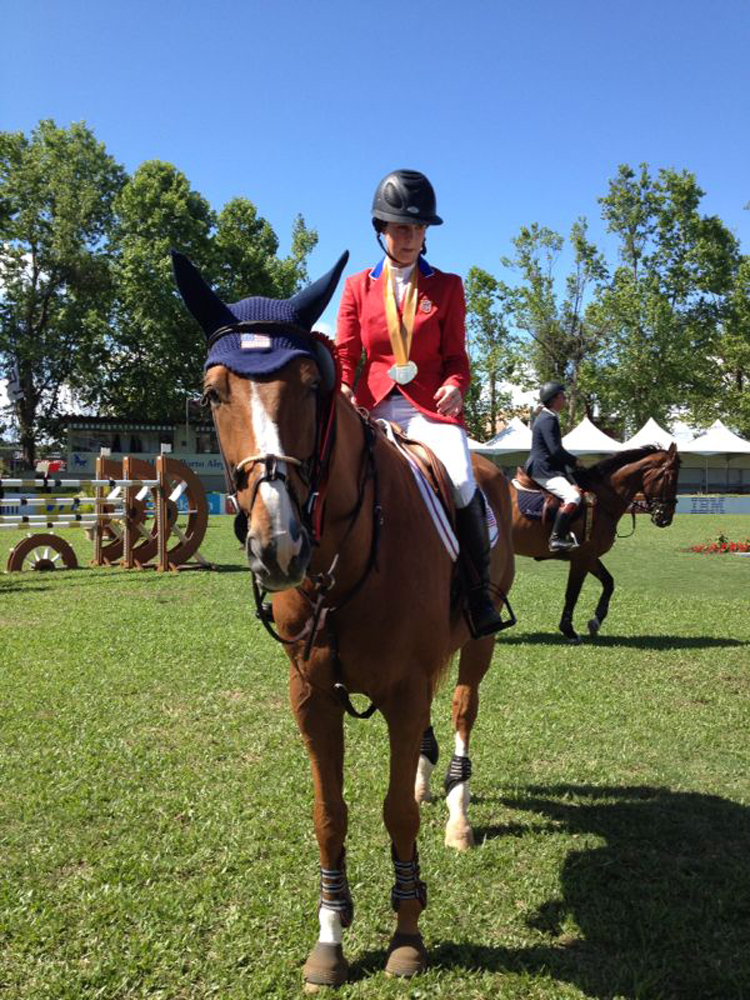 So much fun in the awards ceremony.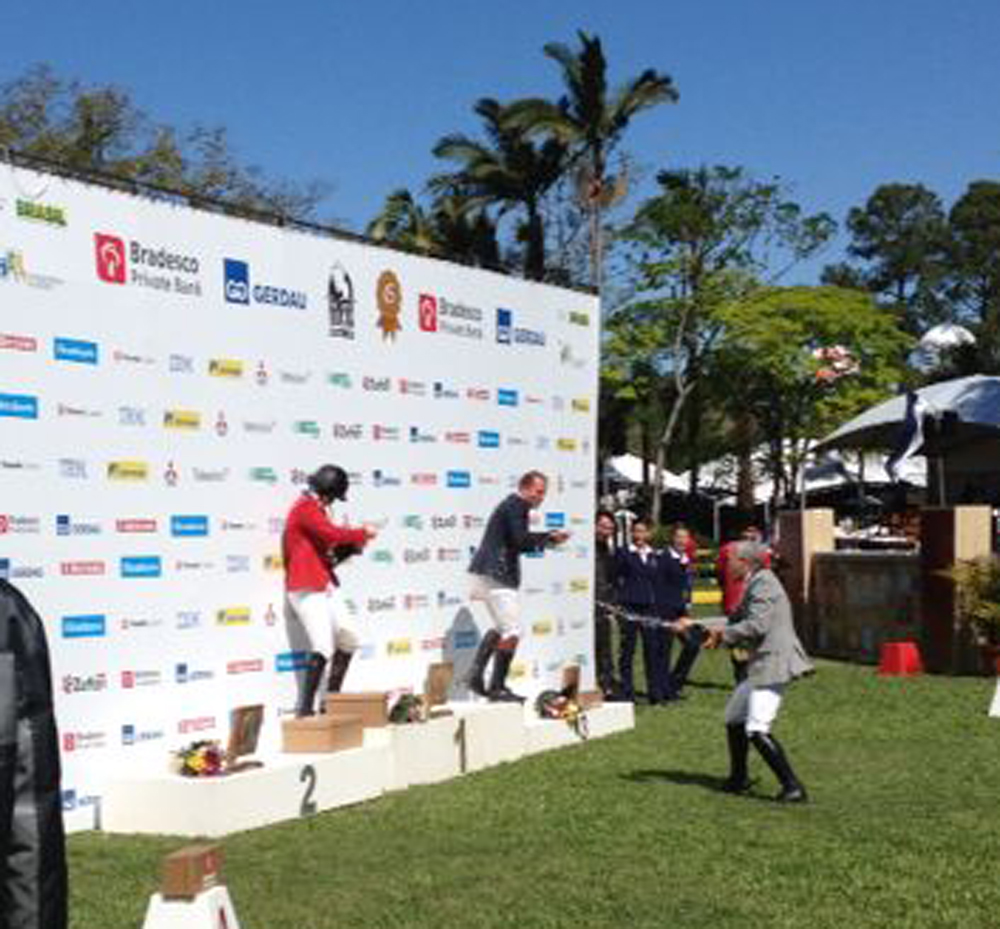 I couldn't get the cork out of
my champagne bottle!