Hi everyone! Meagan Nusz here blogging from Porto Alegre, Brazil! We're here for the U.S. Equestrian Federation, competing in the Furusiyya Nations Cup.
It's an exciting day today as the first leg of competition will start this afternoon with the 1.45-meter speed class. We are all so excited to begin the week. This will be my second Nations Cup appearance of my career.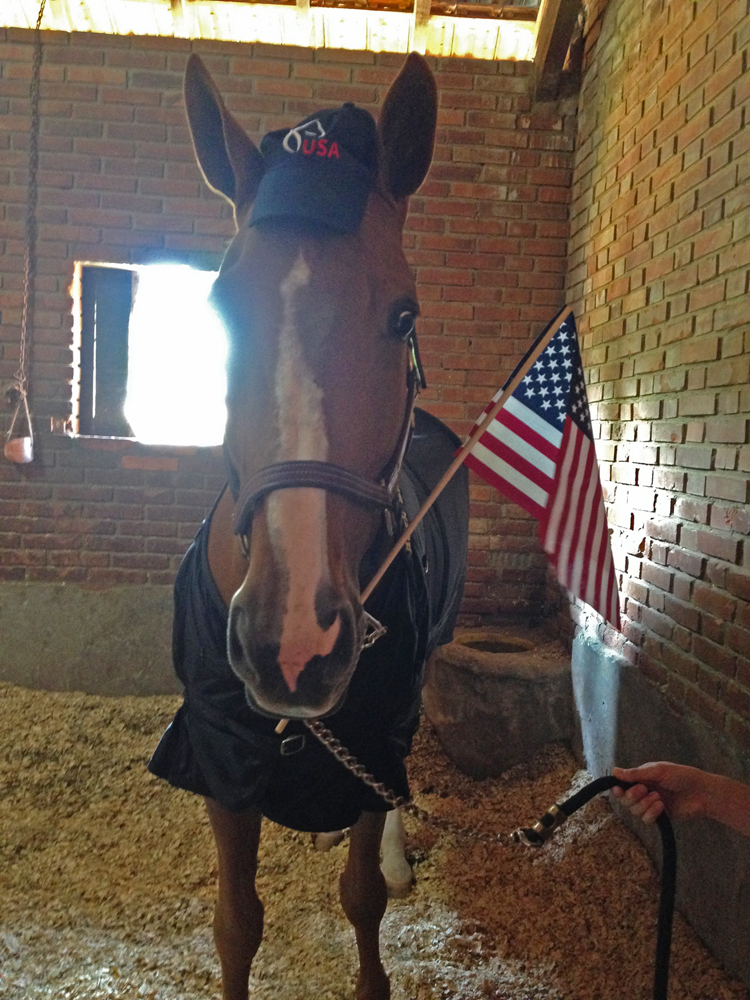 Dynamo has made himself the official
USA team mascot in honor of our first
day of competition!
I am here with my trusty mount Dynamo (affectionately known as "Nemo" or "Squishy" in the barn). He is in heaven with the huge boxes of home grown carrots that are delivered to the stables every few days! We are one of four team members here in Brazil representing the United States.
Kent Farrington is serving as both chef d'equipe and anchor rider for us aboard Zafira. Catherine Pasmore, my teammate from Bratislava earlier this year, will show the amazing Bonanza. Derek Braun and his talented mare Cyraneiky round out the fourth spot on the team.
We enjoyed a wonderful breakfast today at the hotel complete with fresh eggs, pastries, breakfast meats and a colorful assortment of local fruits. Breakfast of USA champions! We were able to sleep in a little and started riding around 10. Kent was most definitely in favor of the late afternoon show schedule…none of us complained either!
The weather is absolutely beautiful and Dynamo was frisky in this cool climate. I always love it when he feels spunky. It's a great set-up for the Nations Cup on Friday afternoon!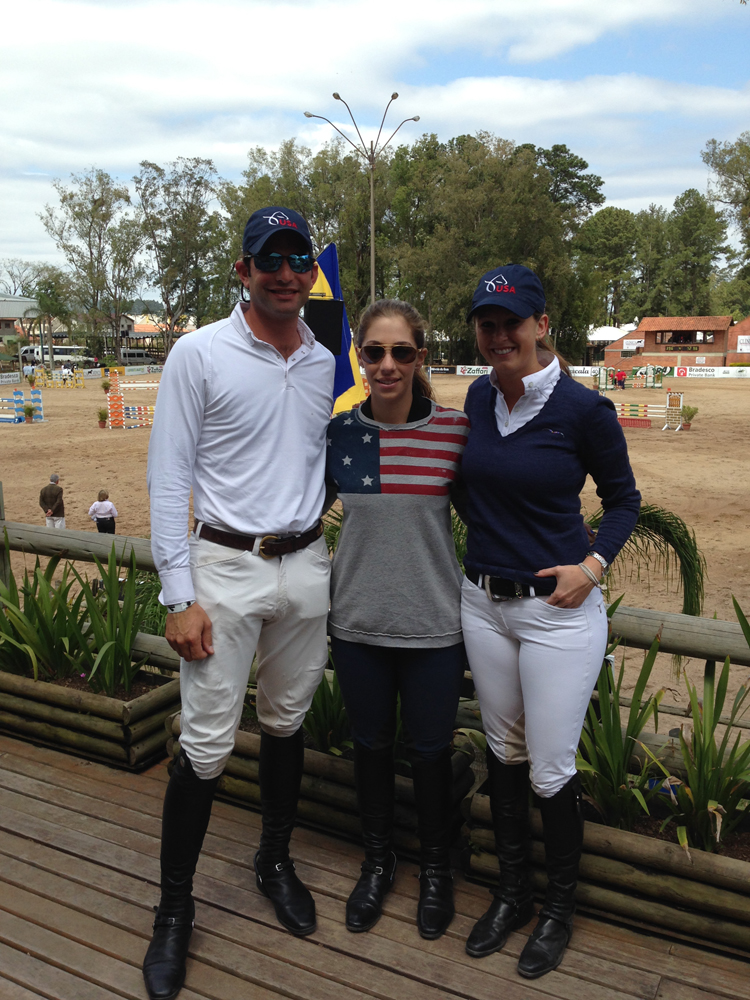 That's me on the right, with teammates
Catherine Pasmore and Derek Braun.