December 2021
(Subscribers can read the full magazine online.)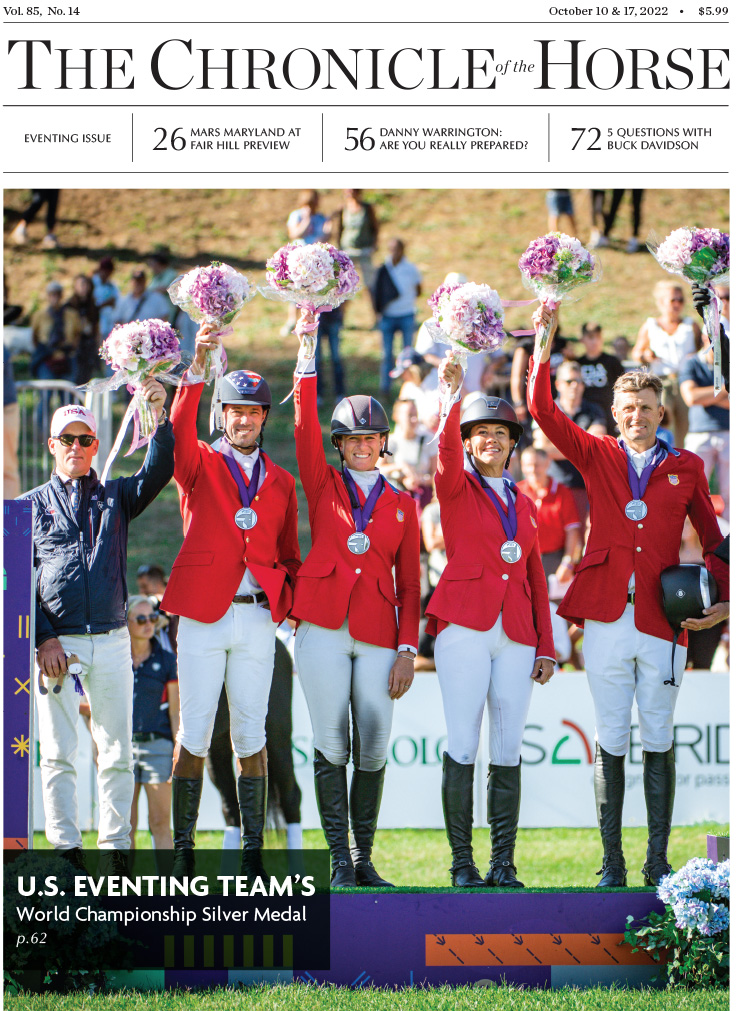 In this issue:
THE CHRONICLE'S 2021 HOLIDAY PETS GALLERY
Dogs, pigs, bunnies and of course horses display their holiday spirit.
SPORT HORSE BREEDING ISSUE
Sir Sinclair's Lasting Legacy
The popular Dutch Warmblood sire is making a big impact on modern dressage.
Free Rein With: Alaina Brooks
Meet USEF's leading hunter breeding breeder.
Horse Of A Lifetime: Windfall 2
This influential stallion carried Darren Chiacchia to an Olympic medal in 2004 and sired two horses on the U.S. team at the 2021 Tokyo Games.
Between Rounds with Julie Winkel: Developing U.S. Sport Horses
Our columnist shares the practices she employs in her young horse development and the principles behind them.
HORSE SHOWS
Glynn Reinvents To Find Happiness In The Horse World
About four years ago she changed focus to be more present in her daughter's life, but she shows she hasn't lost her touch with a winning derby ring-return at the Final Chase Horse Show.
 Ki-Juan Minors Loves A Stage
Whether singing or showing, he believes his hard work will help him realize some big dreams.
DRESSAGE
Crumbaker Claims Her First U.S. Dressage Finals Win
Mariah Crumbaker had nearly made it home to Beloit, Kansas, from the U.S. Dressage Finals when she got a call from work: A patient's water had broken. After an 11-hour drive, she pulled in to her farm after dark, quickly put away her horse, Baroncelli, and safely stashed his championship cooler and prizes. Then it was off to the hospital to help deliver a baby at 4:30 a.m.
U.S. Dressage Finals Photo Gallery
Janicki Takes Top Honors At Desert Dressage II
The professional from the Pacific Northwest made his CDI debut a winning one with Heron.
EVENTING
Baughman Regains His Confidence At Tryon International
After a tough spring, the young professional stepped back before building up again and earning a win at the CCI4*-L in North Carolina.
YOUNG ENTRY
Mooney Gets A Reminder On The Power Of Perseverance
Though her day didn't start perfectly at the Lindsay Maxwell Charitable Fund USHJA Emerging Athletes Program, the 16-year-old's hard work paid off.
HORSE CARE
8 Tips To Make Shoeing Safer For Your Farrier And Horses
Create the best possible environment for all involved with some simple changes to your barn and mentality.
Winter 2021 Untacked
(Subscribers can read the full magazine online.)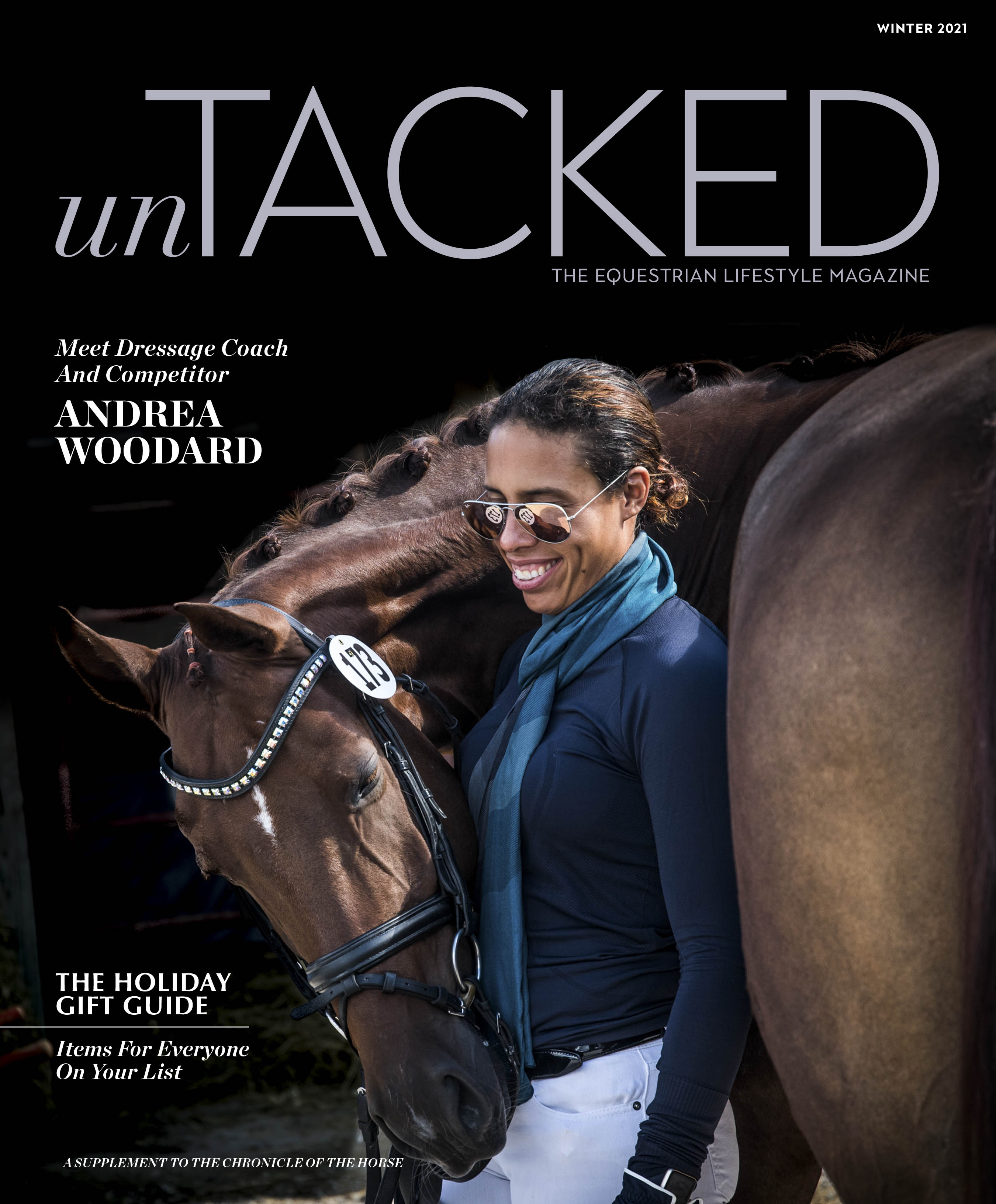 INSIDE:
Andrea Woodard Goes For Every Point And Possibility
She brings her extensive Danish dressage education and backpack of tools to her own riding and para-equestrian coaching.
The Clothes Horse: Something For Everyone On Your List
Whether your gift recipients have been naughty or nice, make sure their holiday season is bright by picking a few items they're sure to love.
Hoodoos And Foxhounds
A trip to Bryce Canyon, Utah, becomes a kind of re-affirmation for the author.
A Rose By Any Other Name
Is it time for the Gypsy Vanner horse to find a new moniker?
City Guide: Chester County, Pennsylvania
The county, which contains the small towns of West Chester, Unionville, Coatesville, Malvern, Kennett Square and Downingtown, among others, maintains its rural feel despite being a short drive from Philadelphia.
Plus: Editor's Letter, Around The Arena, In The Frame, History, Charity Spotlight and Parting Ways! There's even more inside the Winter Issue of Untacked, at the intersection of equestrian life and style.