We have a new addition to our house. Not so expected and whatnot. As some of you know we have 2 roommates and 5 cats, 4 of the cats are mine, the 5th belonged to the female room mate (she had two and lost one a few months back) Last weekend while Shane and I were shopping we got a phone call. There was a new kitten in the house, and at first I was excited, I thought it belonged to female room mate and would be leaving with her in March when she leaves. Well turned out it wasn't, it belongs to our male room mate (Shane's cousin) and wont be leaving.
Foamie is a 6 week (now 7 week) old feral kitten that Roomie's family decided to get him for his birthday. We got her set up, treated her for fleas and what not, and worked on supervised introductions. She has attached herself to Tika my Highlander with little to no cat drama and so far is taming down well enough. Boy did she have a potty mouth starting off.
Shane is no longer pissed over it, he wasn't upset over the kitten, we had told roomie he could get one if he wanted, but because his family (mom, brother, and brother's g/f who we know VERY well) did not have the courtesy to let us know before hand what was going on.
So now we are now back up to 6 cats in our cat family, 4 inside only, 2 inside/outside.
Foamie Pictures!
Puffed up "Wild Thang"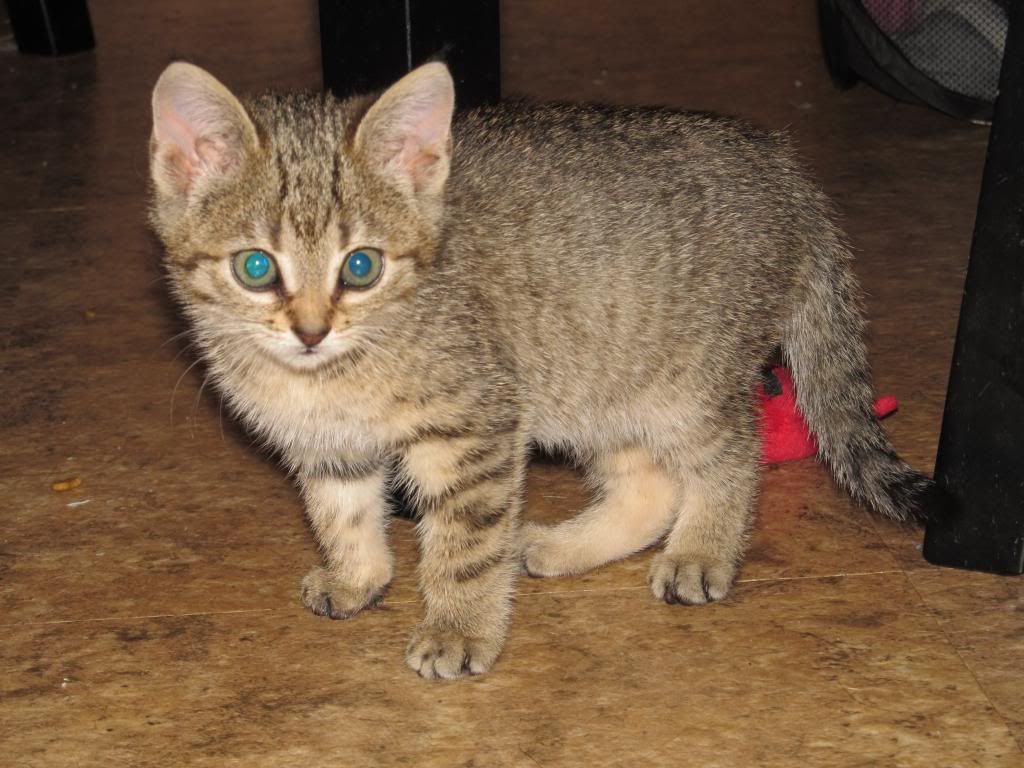 Passed out