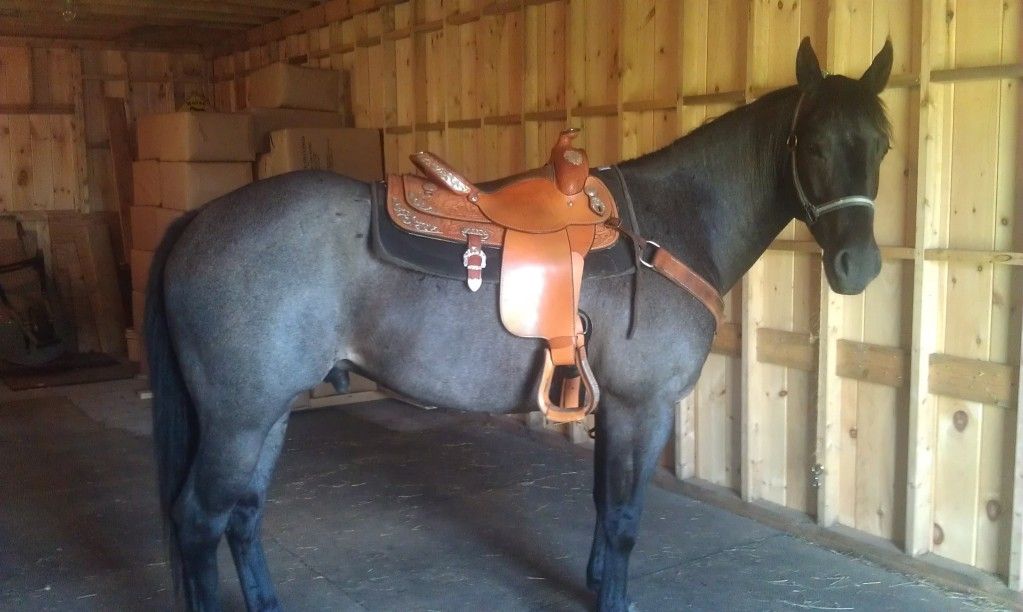 We have a show in two weeks! Cowpony turned western pleasure...I'm not sure he can pull it off! His jog is like riding a pogo stick, and he's very forward!
We showed some last year in hand - QH halter geldings and Showmanship. The judges are NOT looking for his type in the halter classes, but it got him out and about. At the end of the season, we were doing pretty well in Showmanship.
This is our first year showing under saddle, in the Green Horse division. He's 5 and this is our last year in the walk/jog division. Next year we'll be in open, or I'll need to take the year off if he hasn't mastered the lope yet.
AGH! I can't believe its in two weeks!