I have a 16yr old 16h AHS TB broodmare that I want to bred in 2009 to "hopefully" get an upper level event horse.
She has never been proven herself (hence the "hopefully") under saddle, but shows that she could have been a succseful event horse.
I would like to add length to her front legs, have a more free shoulder, step under more, have a better topline, have more correct pasterns (they are a bit short/upright) and a little more scope. I would definatly like more height.
I am not looking for these all to be fixed, but I am striving to improve most of these things on her.
If there are other/diffrent things you think should be improved on her, please speak you mind!
Here are pics.
She is skinny/doesnt have much muscle but shows her overall confo.
One of the first times shes been free jumped. Shows scope over other jumps.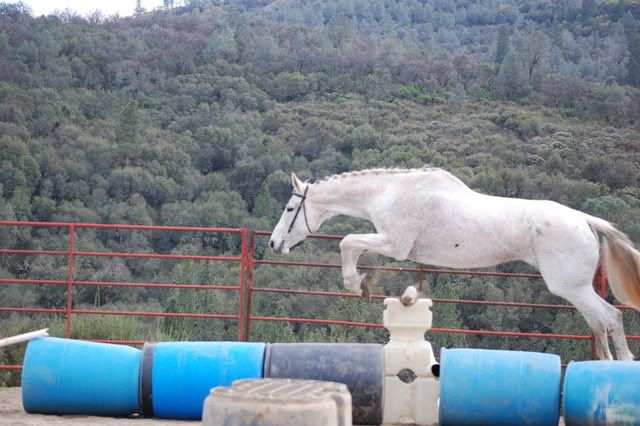 Her as a 5yr old at her AHS inspection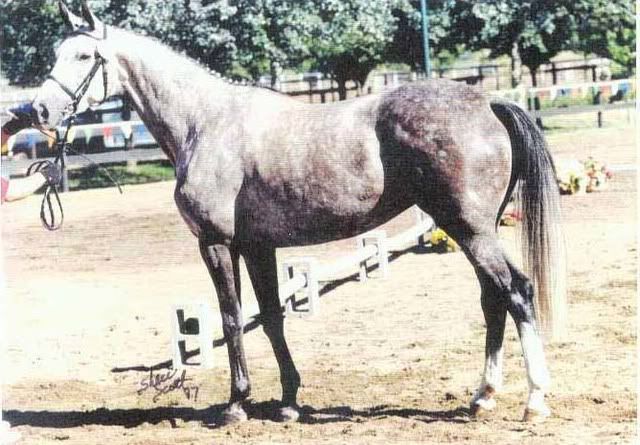 I am not looking in a specific price range as I am willing to spend $$ on a stallion if it would be a good match for her (since this is going to be my horse), breed doesnt matter but must be registerable (willing to try and get approved with another registry), willing to do fresh or frozen. Fine with a dressage stallion that passes on jumping ability.