Here are a few pictures of the grey mare, #937, that I was able to bail out from Camelot on Friday....hours before she was to ship to slaughter.
She is now living safely with a lovely woman named Tammy in PA. Hopefully Tammy will check in here and give us some updates!
Thanks to Tammy, who can care for her and give her a home, and Michelle, who volunteered to trailer her, now she can have a second chance at life!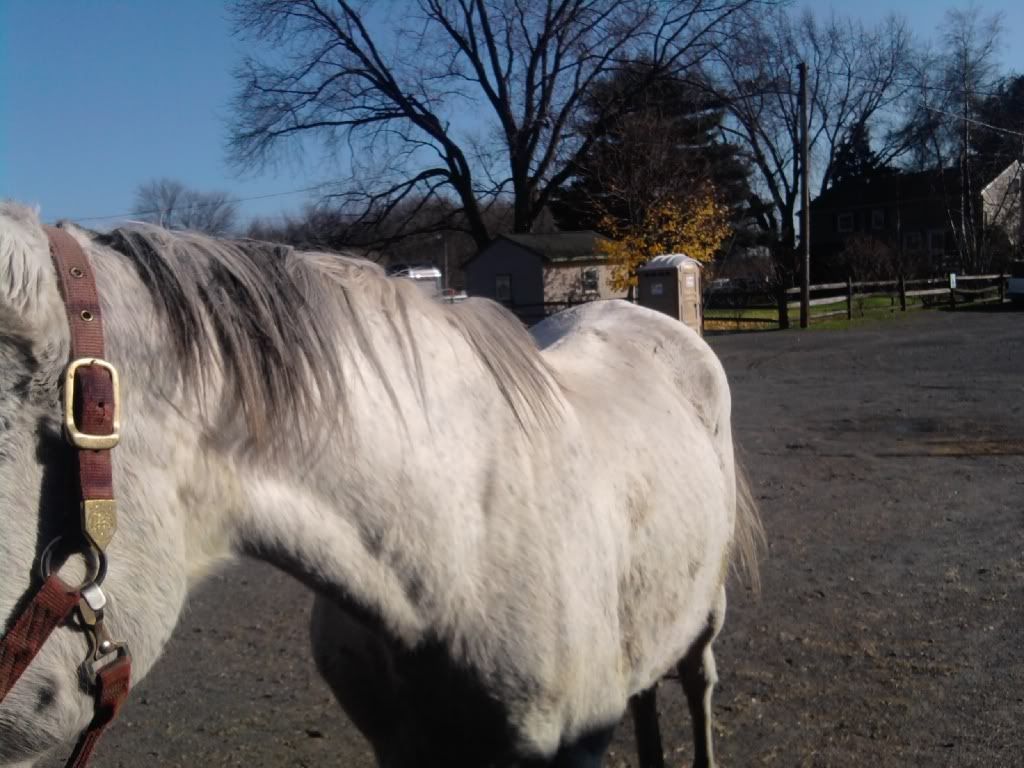 You can also see to her left in the trailer the standardbred that was taken in by the standardbred rescue in Northern NJ. To the right is the leopard appy who was starting his journey up to safety at his new home in MA.