Peanut Update!
I've been able to mess with him quite a bit this week with the holiday going on. Putting on the headset was actually fairly easy. He eye balled them a little bit then when they were on his head he kept trying to look up kind of going "wuuuuut?" Thats all that happened Christmas Day.
Yesterday I caught him up then played dress up with him with an english saddle pad and a mini surcingle. He took it very well, very very well actually. Didnt fuss at all. Then we went and hung out with my neighbour for a couple hours as he worked on a semi that was not wanting to start up. Then he got brushed and loved on and put up.
Today was a repeat of yesterday, except I used a western saddle pad instead simply because I wanted something bigger. Again no fuss at all. I picked up and cleaned out all 4 feet. He is still a bit eeky about me handling his back legs. Worse when I stick my hand towards the inside of his leg, but we worked on that a bit. Cleaned out his back feet with no fuss when I picked them up, made some "noise" back there. and then putting his foot down after he relaxed with it. He did have a minor spook out when I was looking at his front foot, I flipped my hair out of the way and it freaked him out a bit. So I spent some time flipping my hair and rubbing him with it.
I am now able to stand directly behind him (I even took a picture) Before when I was directly behind him he would quickly scoot away to the side. So it is an improvement. I can still only touch the top of his rump from that position if I move too low for his comfort he scoots away, but it is progress.
Pictures!
Christmas Day pictures
Yesterday
(At the neighbours)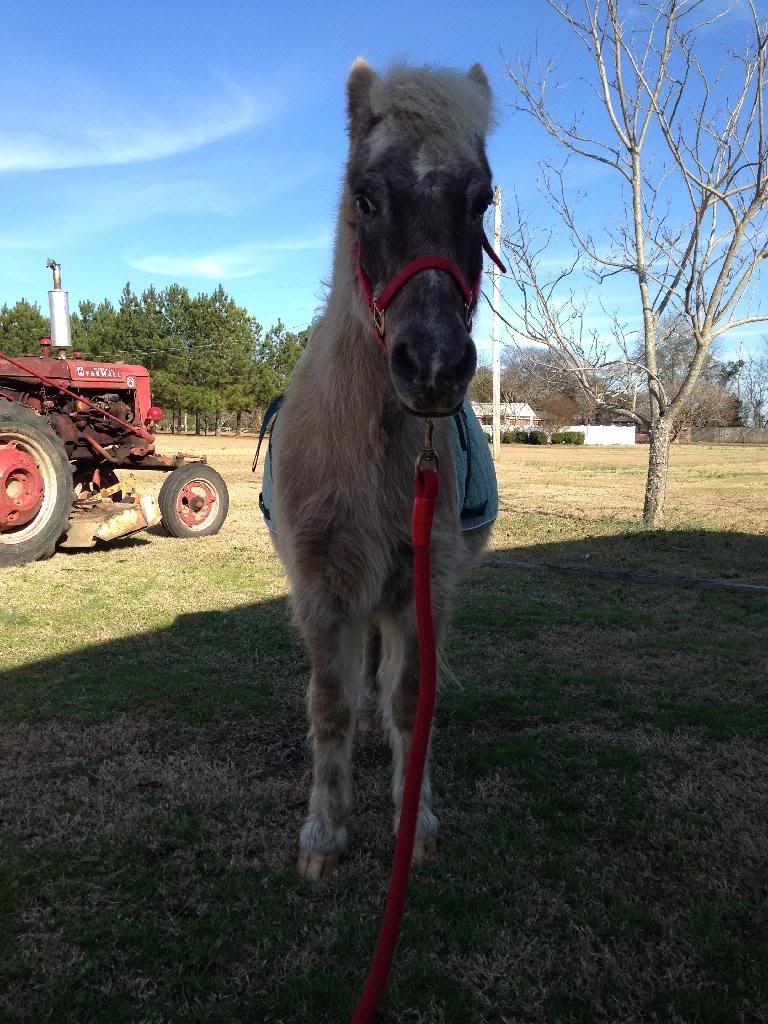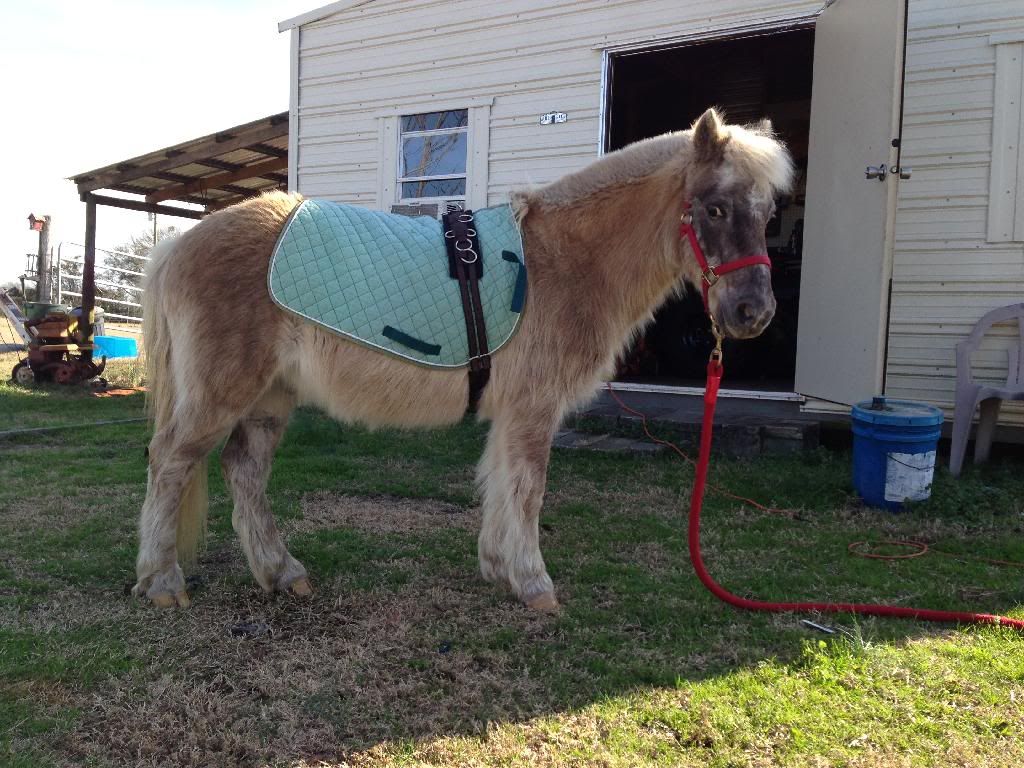 Back at home, he started following me into the shed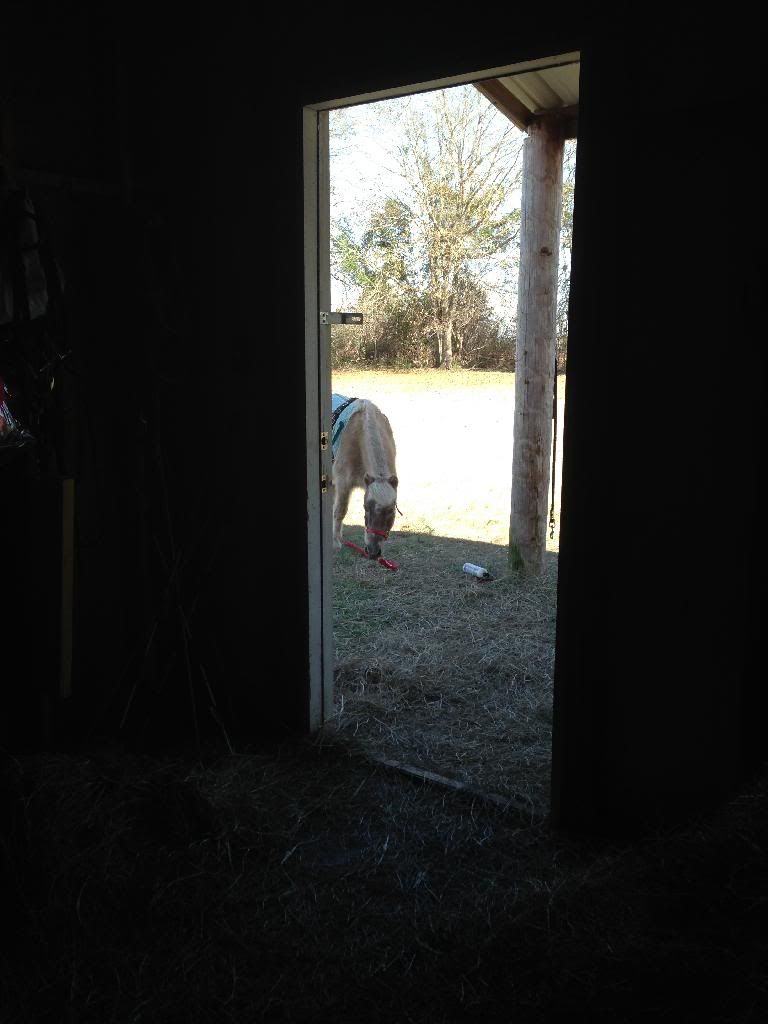 Today with the western pad (And a bigger girth)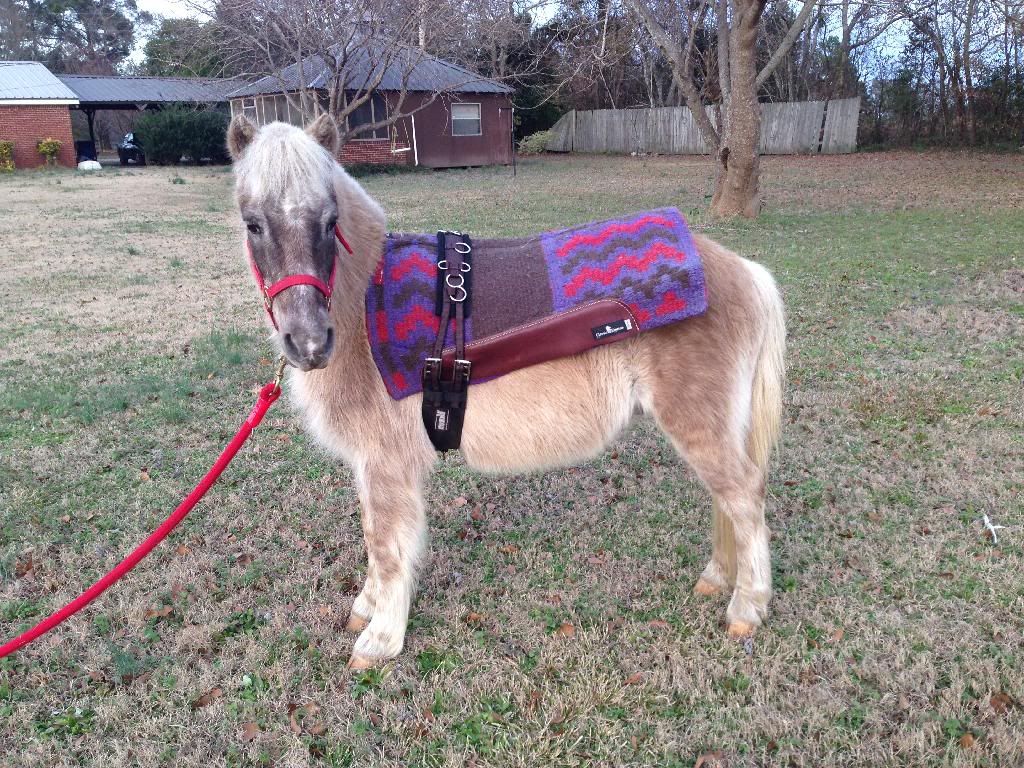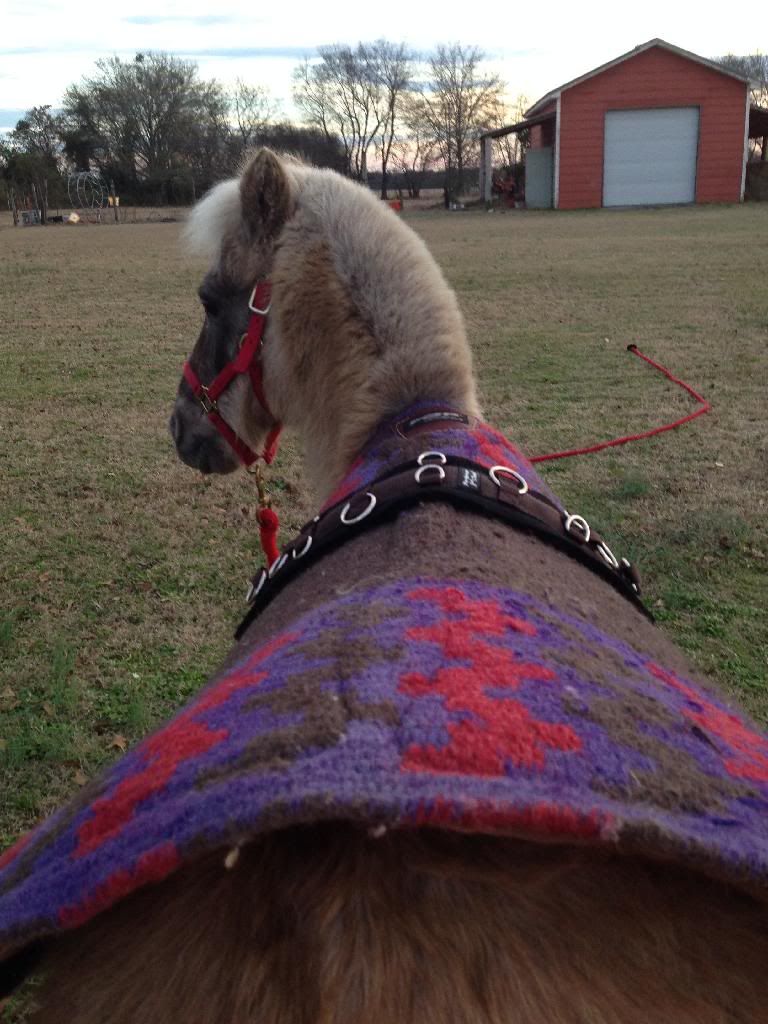 Took a random picture of Poco in the pasture
And caught Peanut giving me the "Whatchya doin?" look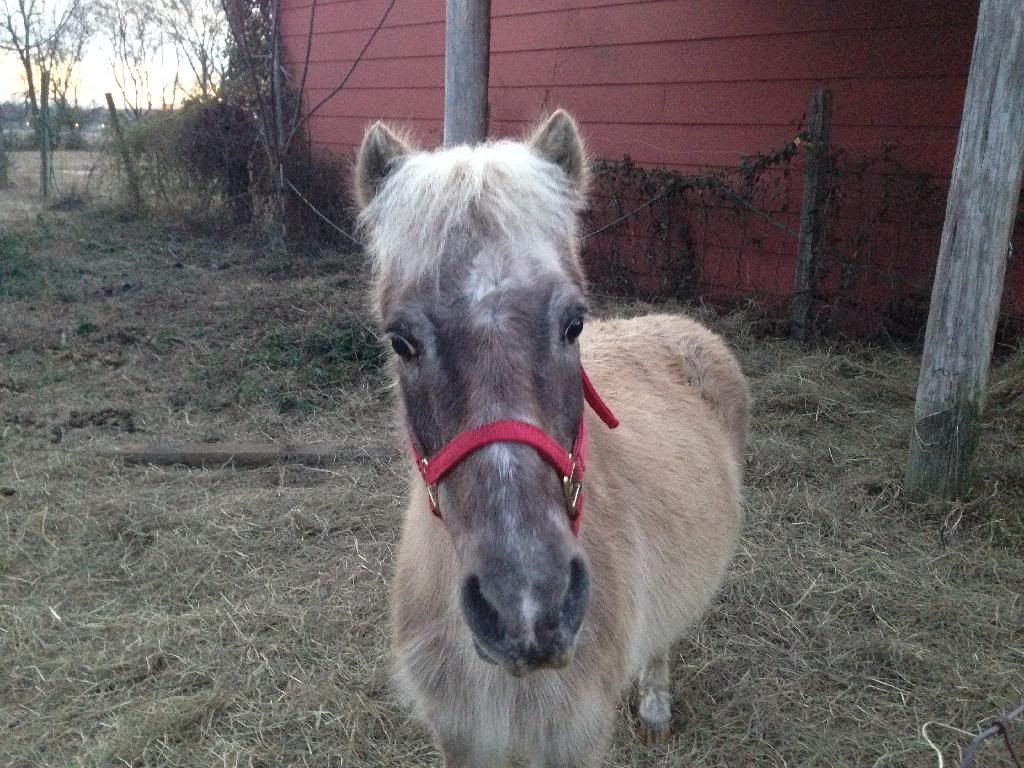 Rode Poco today too!