Gunned Down Cold aka Corona!
She is a coming 3 y/o almost solid black, Granddaughter of Hollywood Dun It and Shining Spark and I am long term leasing her. She just arrived today after a long wait (I got the lease approved a couple weeks before Christmas!) And so far I love her, she is fairly solid on her ground manners though done with Clinton Anderson's methods so I need to take a look at that, good with feet and being touched everywhere. She did test me a bit starting off but straightened up once I corrected her.
She did already start to get on my bad side too. I bank my shavings in the stall, I watched her go over at my bank and roll on it and spread the shavings EVERYWHERE. Looks like I may have to rethink my shavings management now.
I went ahead and measured her for the various things she will need. Bit:5" Blanket: 66" Halter, probably small horse or yearling? 23" nose, 10" cheek, and 34" throat latch. Those are measurements with an inch added, flush with the skin but not tight is 22, 9, and 33. The halter currently on her is "medium" sized and obviously too big. Boot wise she fits a size Small which is great because I can use Poco's boots on her.
Pictures! Hopefully I can get some better ones on Thursday when my farrier comes out.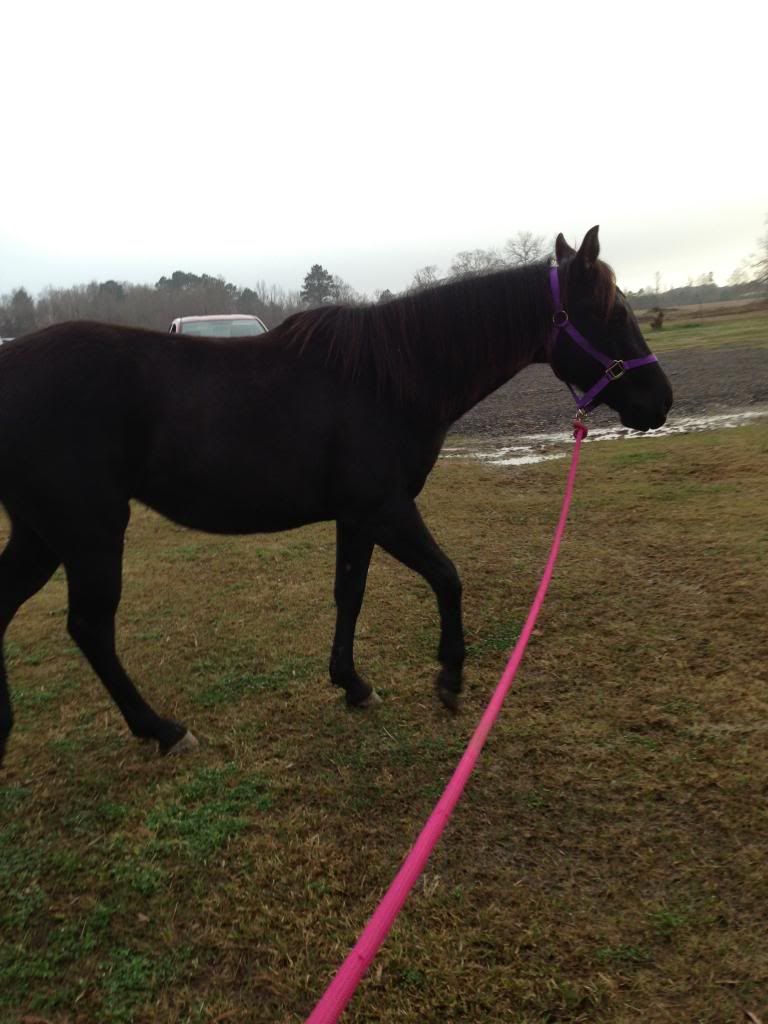 Her little bit of white, Does it even count as a marking?