This is a cross post from the eventing forum because people didn't seem that interested.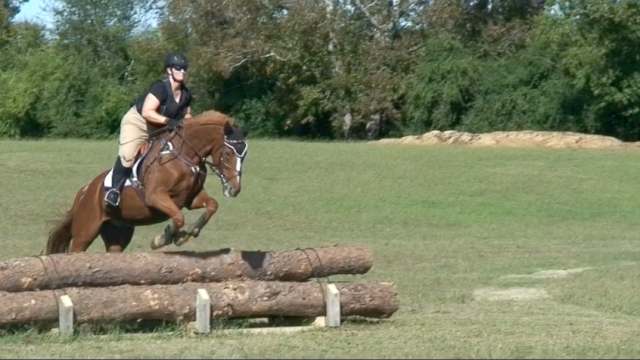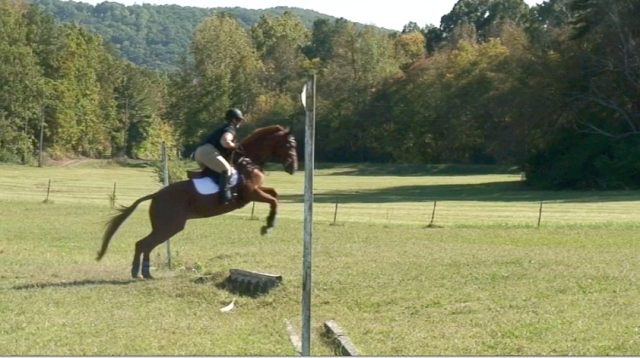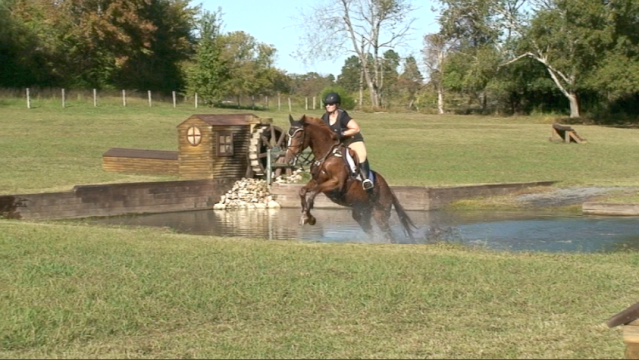 Had SUCH a great time yesterday! I've been sort of "grounded" due to some financial constraints since about May, so to finally get out and about was SUCH a welcome relief! I've been riding plenty at home, but haven't gotten to go schooling or take any lessons, etc.
Thursday, I had a dressage lesson. I need some current dressage video of my boy; he is like a different horse. Actually stretches across the topline, reaches under himself with the hind end, and keeps on the contact pretty consistently.
Followed up with a xc lesson from a local trainer, Mary Bess Sigman yesterday at the LOVELY Calimar Farm in Summerville, GA. I got to ride with Mary Bess just over a year ago, also at Calimar, and did pretty well. My boy and I were still having some issues with him being in front of my leg, and me supporting him and not chasing him.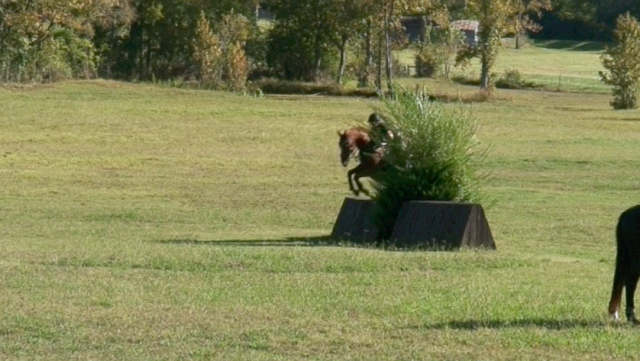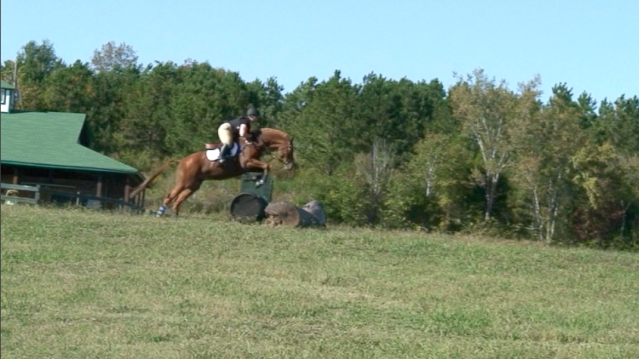 This year, we had our stuff together pretty well. I certainly didn't ride perfect, but I really did feel pretty great. Thanks to some good feedback from COTHers about ditches, I was prepared to knock it out. I did, and he did. No stops at the ditch, which was a first. Also got him forward enough at the 2 stride combo of hanging logs to actually get 2, yay! Did our first corner jump, and even though he did peter out to a stop the first time, I let him sniff, then came in again and he went perfectly. Jumps we've been sticky over in the past were NO problem. The water was quite good, except for me getting dumped for the first time ever at a big drop in. I was prepared for a stop ... just not as abruptly as I got! Luckily it was no big deal, so hopped back up and tried again. It took probably 15 minutes of doing the smaller bank, then coming in and using my leg/stick to get him in at the big one, but he FINALLY went in!
I was able to ride really softly instead of extremely defensively. Comments on the last video I posted of us schooling (August over a year ago at Chatt Hills) suggested maybe not being so aggressive with him. Lots of quality flatwork and lots of practice has enabled that to happen, so please enjoy the pics and video! Feel free to critique! I've gotten a lot of great feedback from the forum that I've been able to use. Hoping to show at Full Gallop in Aiken in February as our final outing at BN. I feel ready to move on up to N, but want to make sure we have no xc issues. My one and only recog event at BN included one stop and a near stop, so I want to make sure those issues are gone. Thanks for reading!
http://www.youtube.com/watch?v=ru59bc6v8Mc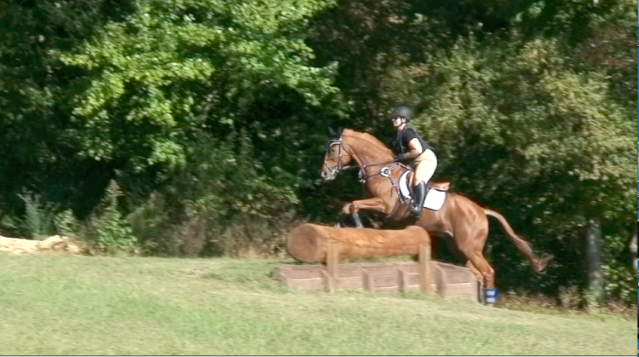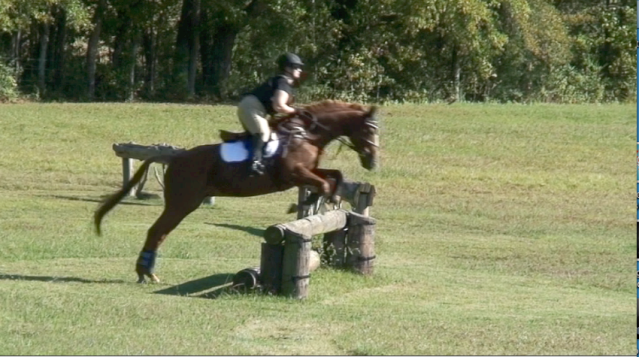 __________________