Hi everyone! I'm new here. My name's Jenna and I live in AL. I have two horses; a 12yo Arab gelding named Benny, and he's my best friend and my love. Right now he's being used at the barn where I board and work as a lesson pony, and he's definitely a teacher...lol. He's a good safe quiet horse, but he doesn't let you get away with throwing the reins away and not riding. My other horse is an 8yo QH pony named Marco, and he's my little sale project that I got last April and have just kept as long as possible, since I love him to death and he's a really good fit for me. When I got Benny, I just rode for fun, just poking around in my western saddle, but since I board at a H/J barn I ended up jumping myself, and then got Marco and started jumping more, and lately we've kind of gotten into baby eventing, and we're having a blast. =)
Here's my Ben...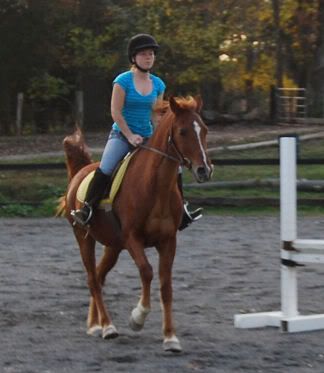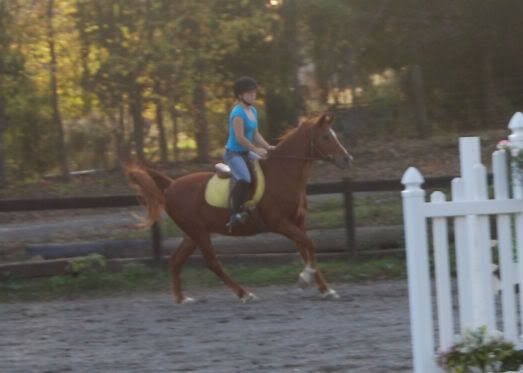 (thinking about stopping, lol)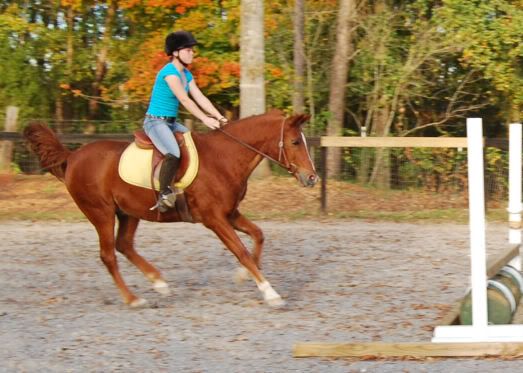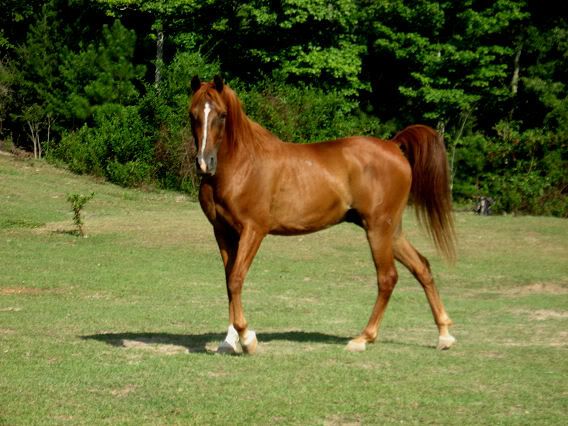 And my stinky pony Marco.