Heya, I'm a very new member and from England! I haven't posted on here before, but it looks like a buzzy forum and I was wondering if I could get any cc on my jumping?
I had a lesson last weekend with a quite famous rider in our area, Richard Maxwell and he told me I can get my cob to jump with his legs as pairs rather than all over the place. there's a video on youtube of our lesson and by the end of it I can see an improvement but can anyone else?
http://www.youtube.com/watch?v=wyt39...e=channel_page
Today my sister took some photos of me trying to replicate my lesson on my own but my dopey pony looks like he's going backwards. Is there anything I could do to help him work out what I'm asking of him? He was jumping like a baby today!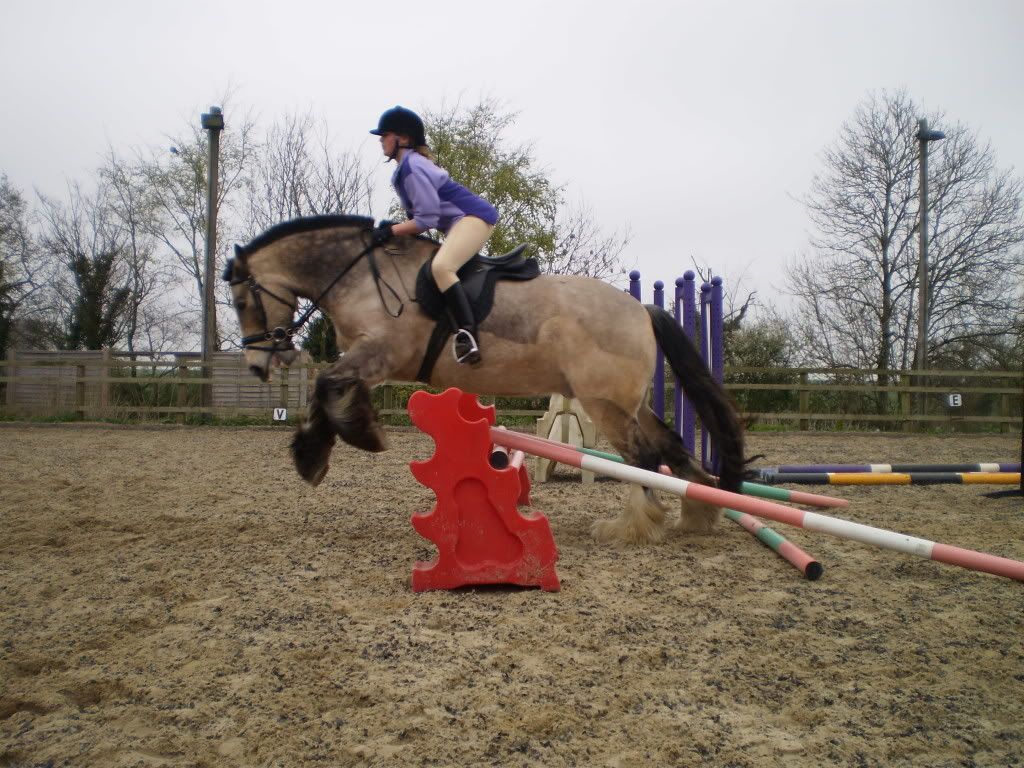 Any help welcome
and thank you!