I'm not on here much so you may not recognize me. I'm on HGS as HorseMad-NoLie. I was just wondering if anyone felt up to giving feedback on my eq.
These are the most recent pictures of me and Jones over fences--taken two lessons ago. For some reason I seem to be leaning to the right a little. Does anyone have any reason/remedy for that?
Anyway... I'm sure there are lots more problems that I'm not spotting. And I know that Jones's form is, well, lacking. But he knows his job so it's all good.
And now--photos!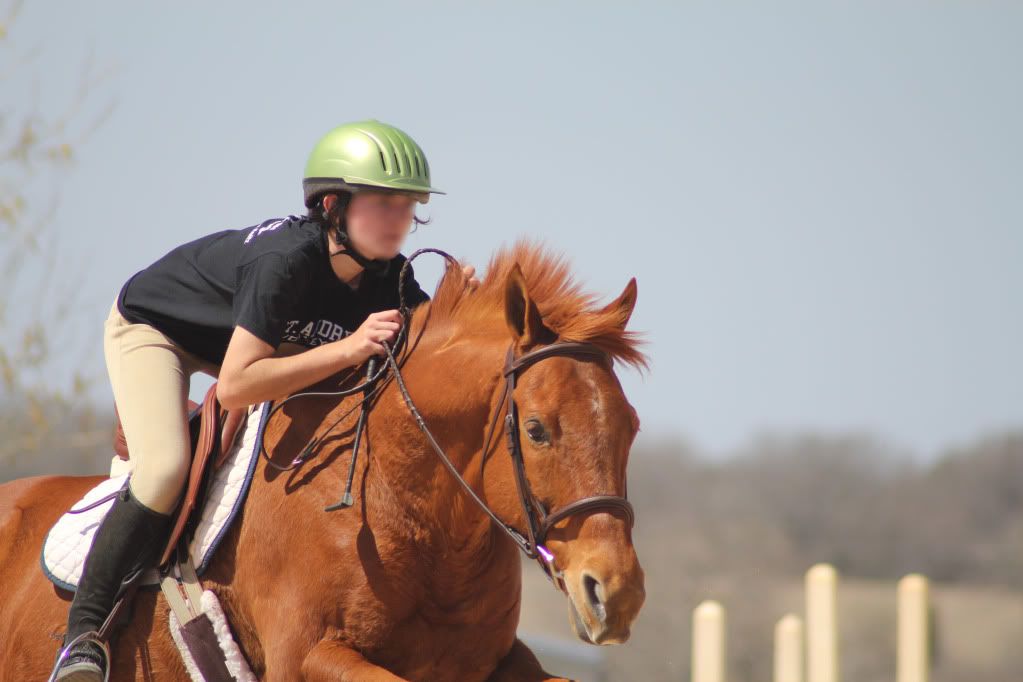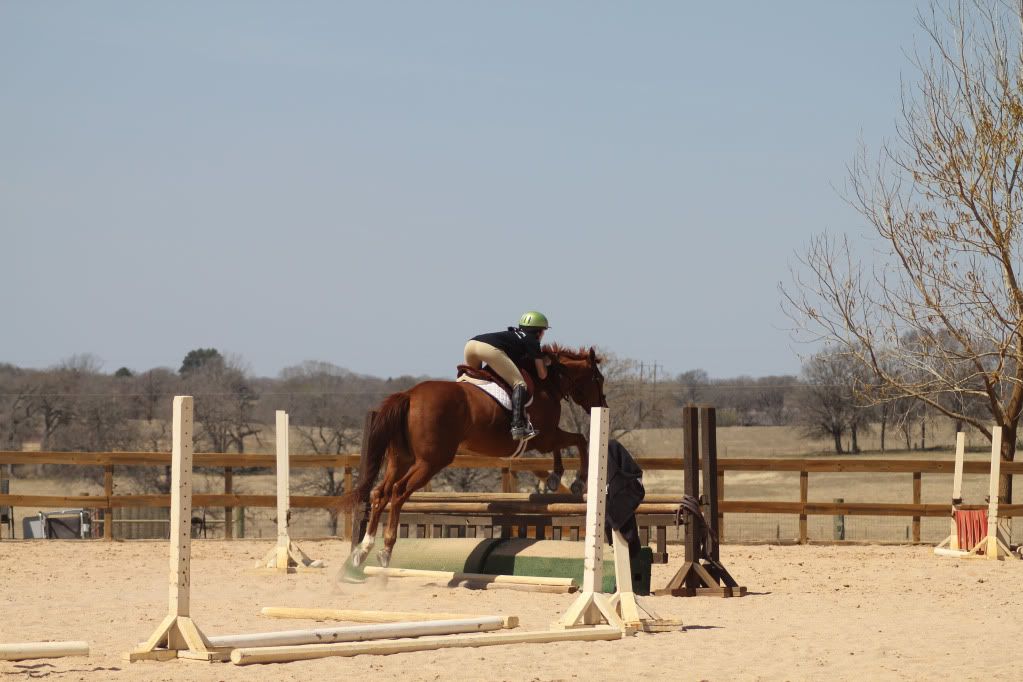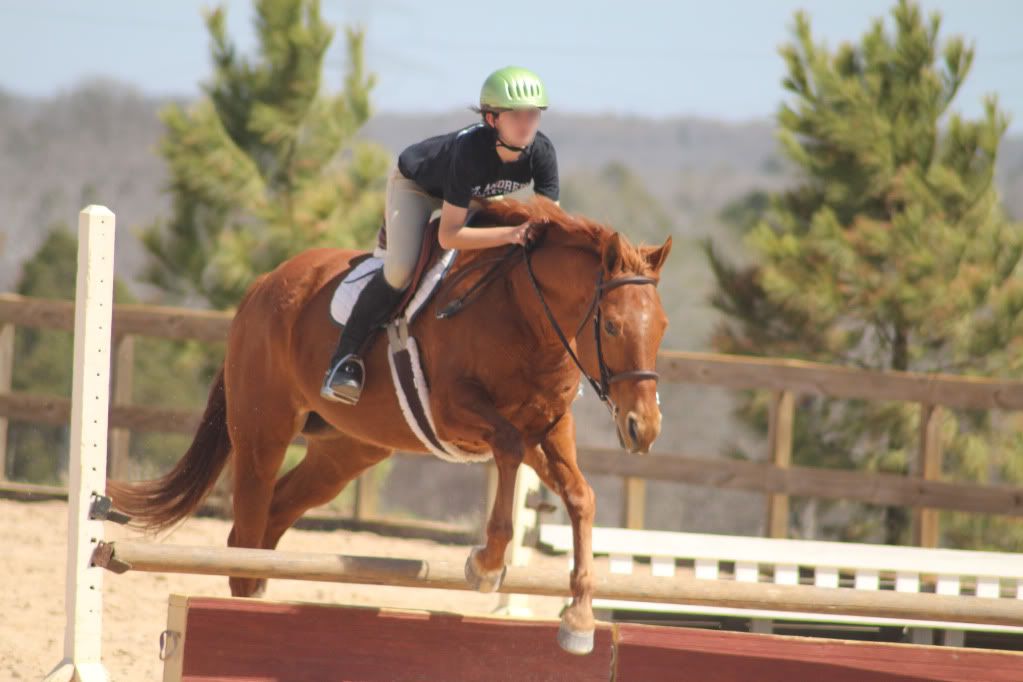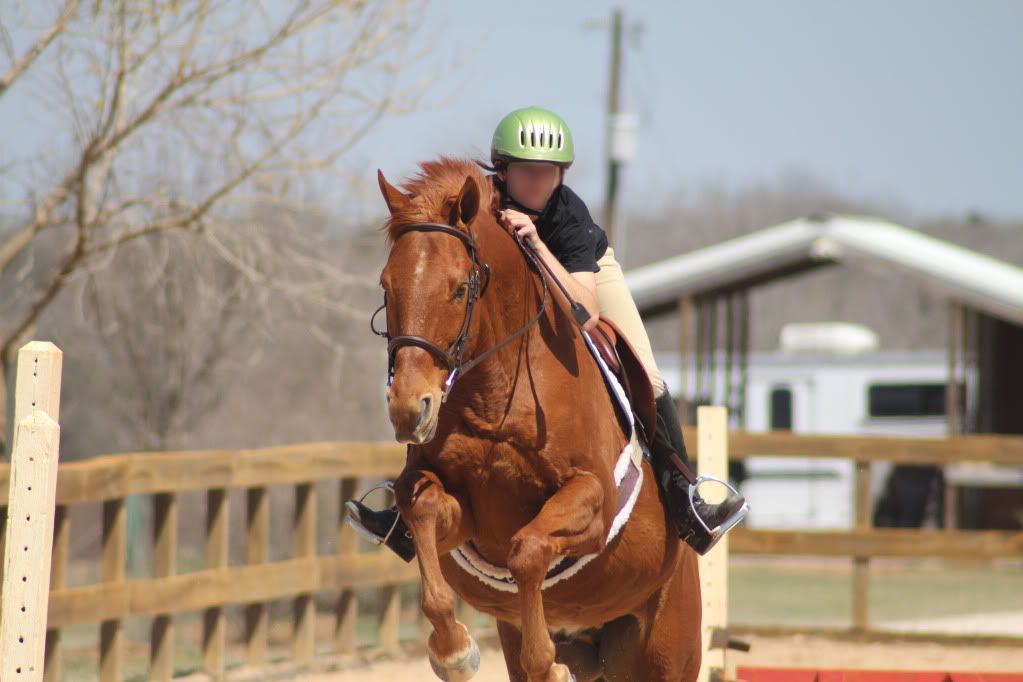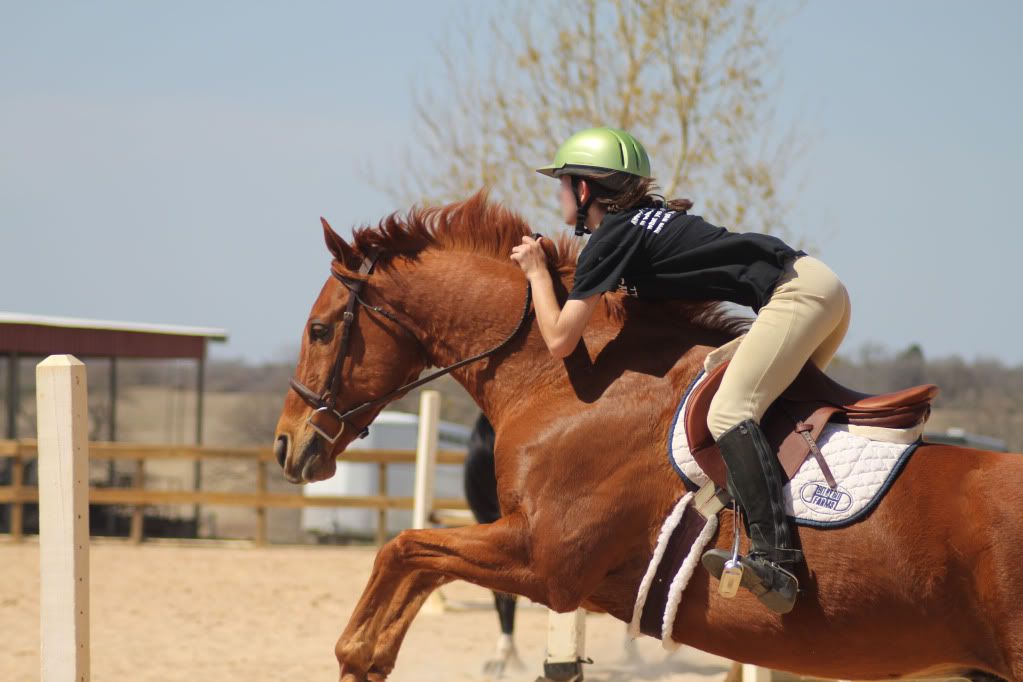 Oh, and I have one or two pictures you can look at from the flat.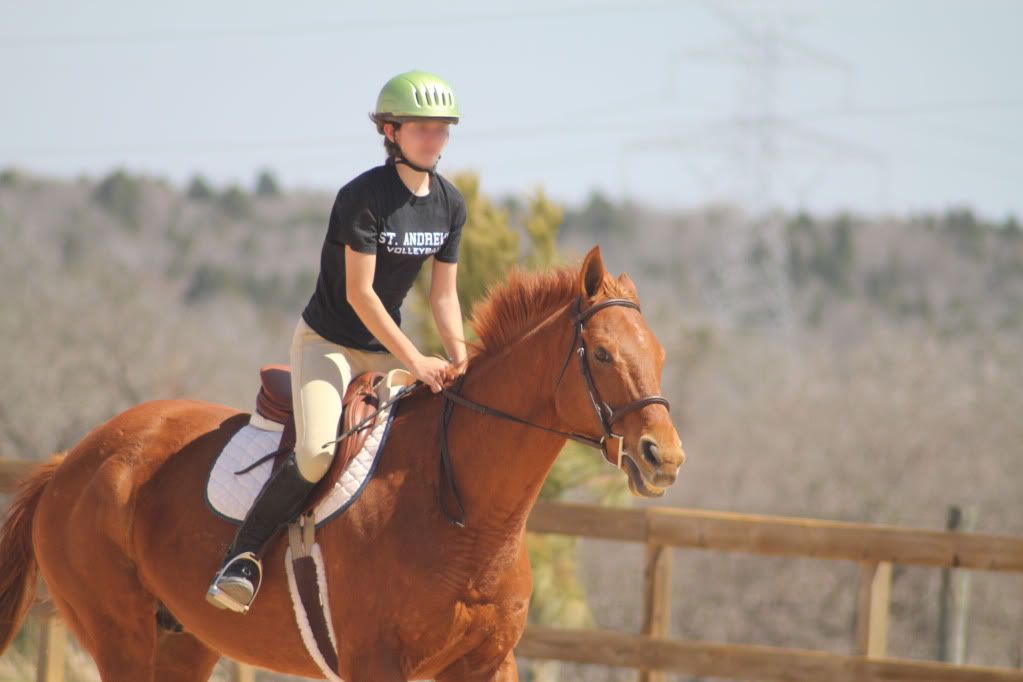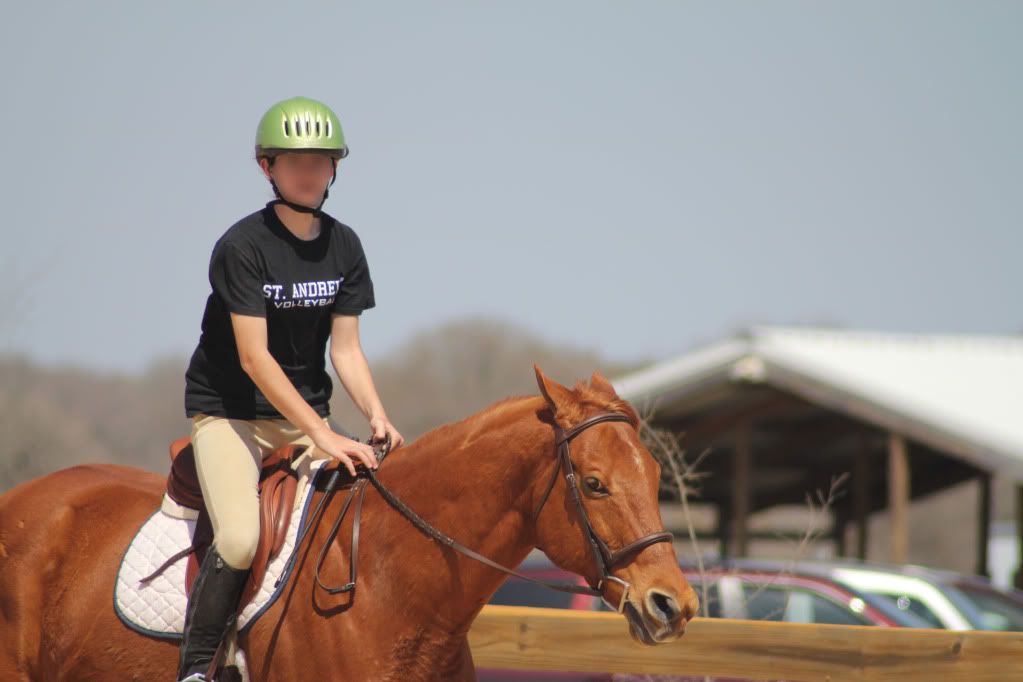 Please, critique harshly and keeping in mind that I've been riding eight years and should probably be better at this.
The last picture with the loose hand is probably because I was shortening reins--I think. I do see that my right foot was too far into the stirrup and needed to be pushed farther down.