Hi there. I'm new to this forum. It was suggested that I come here and ask your advice, so please help!
I have been looking at a prospect for the last couple of weeks. He's a very sweet OTTB. He's 7 years old and has been off the track for about 15 months. Today, I had a PPE done with him, and he flexed positive off his front right, so I had his shoes pulled and took x-rays of the front R. We noticed at this point that he the given foot is very slightly clubbed. This is what they showed: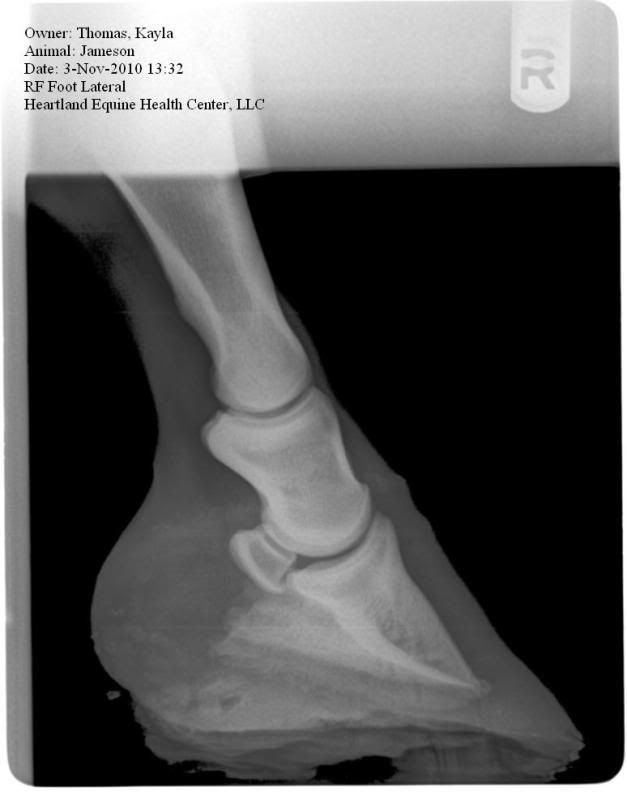 The next two are the ones to compare: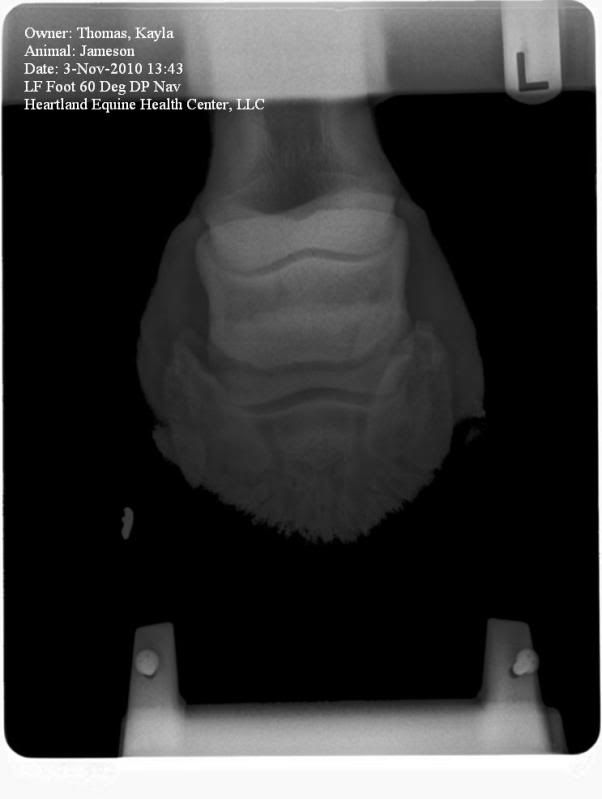 Vets comments say: "Moderate degenerative changes to navicular bone, offset foot to lateral remodeling tip of P3 & slight buttress appearance of dorsal P3."
I see the blurryness, but I'm not sure about how serious it is. I see it all over the R film. The vet says it's enough that she'd "be concerned" but obviously can't advise for what I should do. I'm looking at Jameson as my confidence builder on the flat and working up to jumping horse. I know this is a big deal for a high level jumper, but how serious is this for a horse that's not really going to be pushed too hard, and do some moderate jumping?
I also want to add that it's been recommended to me by people who board at my stable to get a second opinion. Apparently this vet has told owners of 4-5 horses that they had navicular issues that were not confirmed by other vets with second opinions...