So ... I have decided that my 7 year old ottb and I are going to play at being eventers this year.
He's gone from racehorse: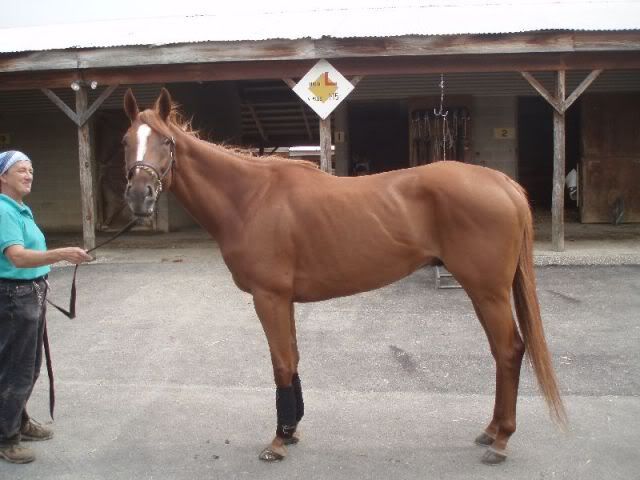 to hunter: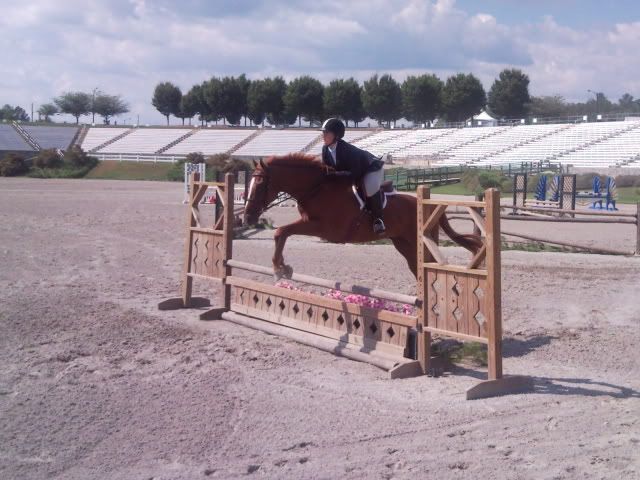 to jumper: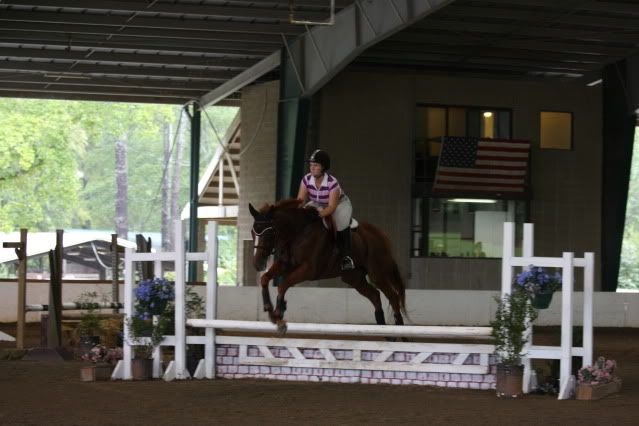 So Becca and I decided that NOW we're going to try out this whole eventing thing. My goal is a BN something or other by late summer/early fall. Our horses were ROCKSTARS!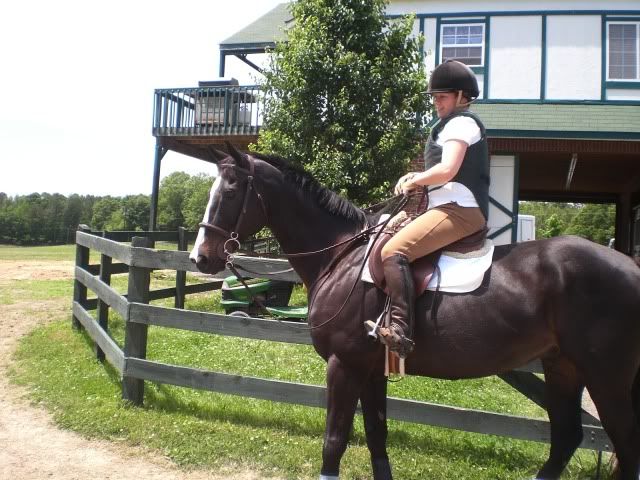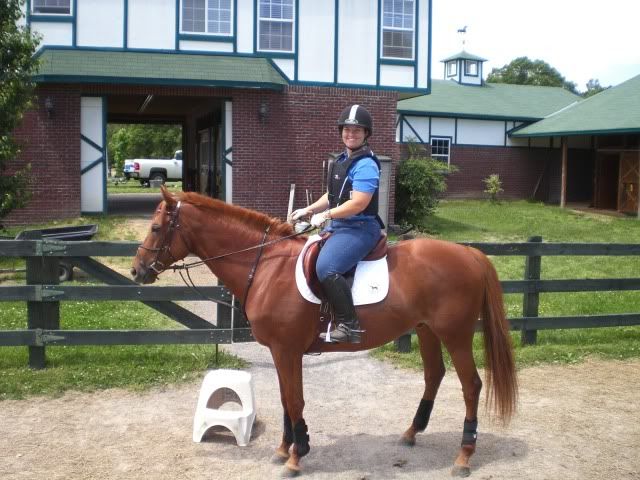 I've had Tiki since August 24 of '08. Got him straight off the track. Becca's only had Captain for a couple of months, and has been rehabbing him from a pretty bad situation. We were supposed to have an experienced friend go with us, but sadly, that friend couldn't go. So, it was just US, with no direction, lol.
We tacked up, and headed out to the field to hack. We jumped some suspended log jumps, and our horses were GREAT!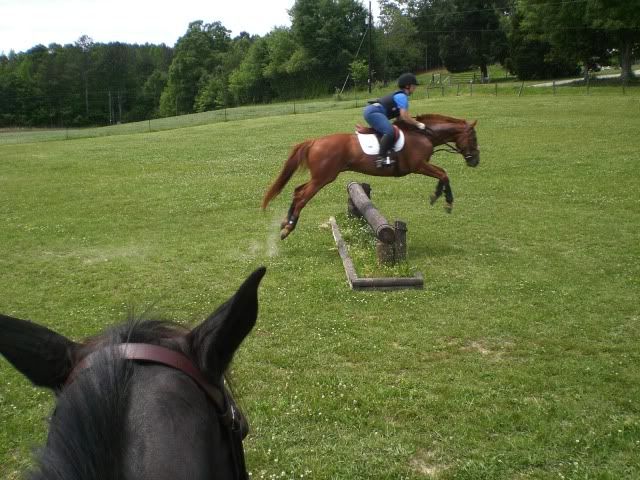 Moved on to a ditch. Never done that before.
Walked up ... nothing. Walked up again, spur, WEEE!
There are no pics of this little piece, because we were totally focused on just staying ON.
Now, the bank. As I'm walking up to it, I ask Becca how in the heck we should approach this thing, and Tiki walks right on up! Lol, I guess THAT'S how you do it.
Captain skirted around the side a few times, but then figured out what was wanted. Then we finally cantered in, and the ponies were amazing.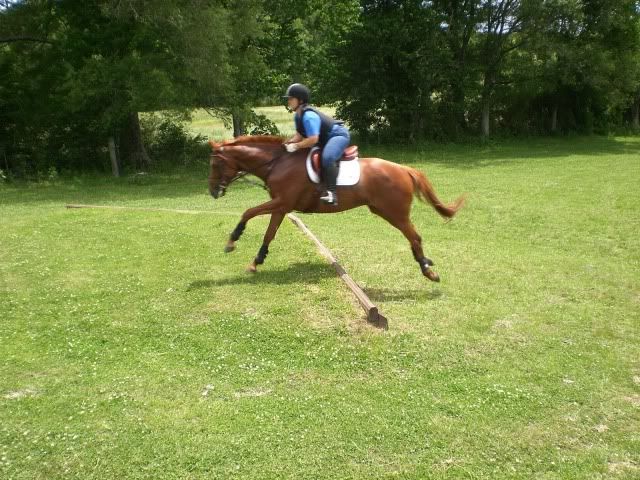 Then the hard part ... the down. Walked to the edge, he stopped, and I looked at Becca and said, "I'm sort of scared". She shrugged, laughed, and I tried again. Off he went! It was like a rinse and repeat with Captain. We went off one more time, and they were perfect; again, no pics of this endeavor because we were preoccupied with staying on.
Tiki and I did a few by ourselves because Becca was riding with a sprained ankle and didn't want to push too hard. Jumped a scary tabletop looking jump, and very scary train/barrel jump, and a funky, spooky log.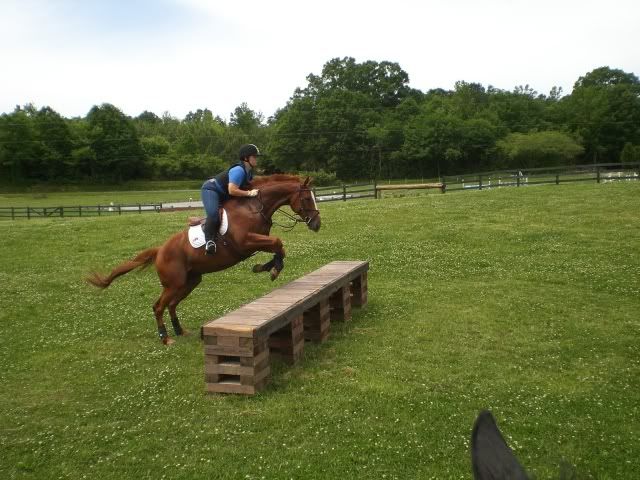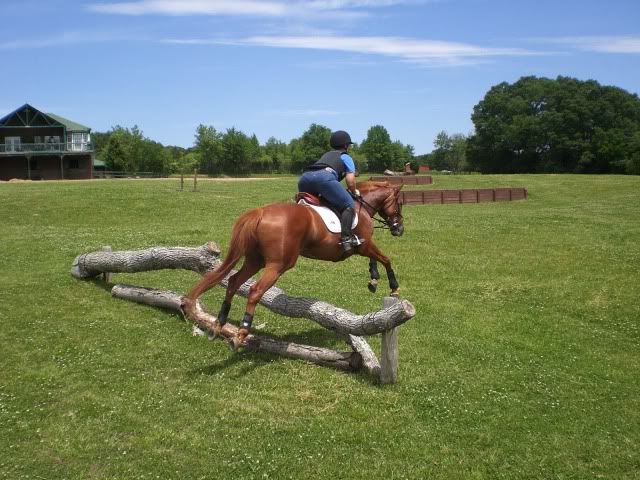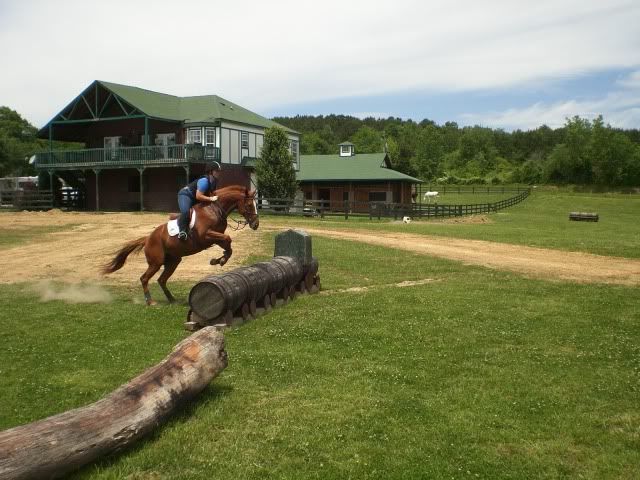 Finished up with a little splash around in the water complex.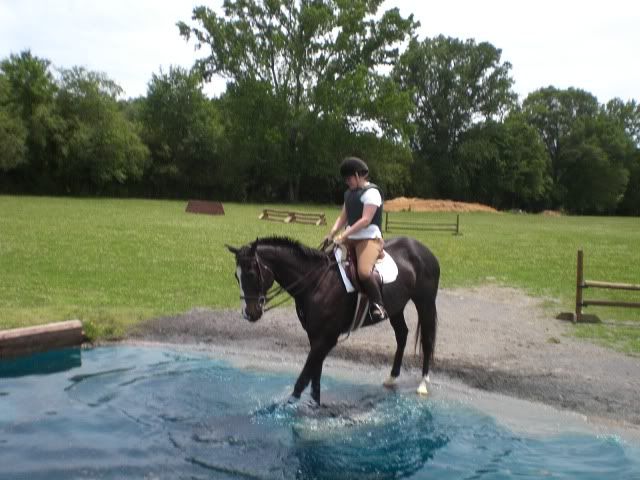 http://img.photobucket.com/albums/v7...att/coth16.jpg
Both boys went in after a bit of a hesitation. Managed to play and paw, came out, went back in to play around, then trotted through a few times. Ended there, the end of a GREAT day! Neither of our horses stopped, we both stayed on, and it was an all around awesome and amazing day.
We were at the beautiful and amazing Calimar Farm, and can't wait to go back.
The Starmans are so gracious, and their farm is so fantastic. Critiques are welcome on ME (on the chestnut), but please not on the black horse.