Hi everyone!
I am currently in need of a new saddle for this dude: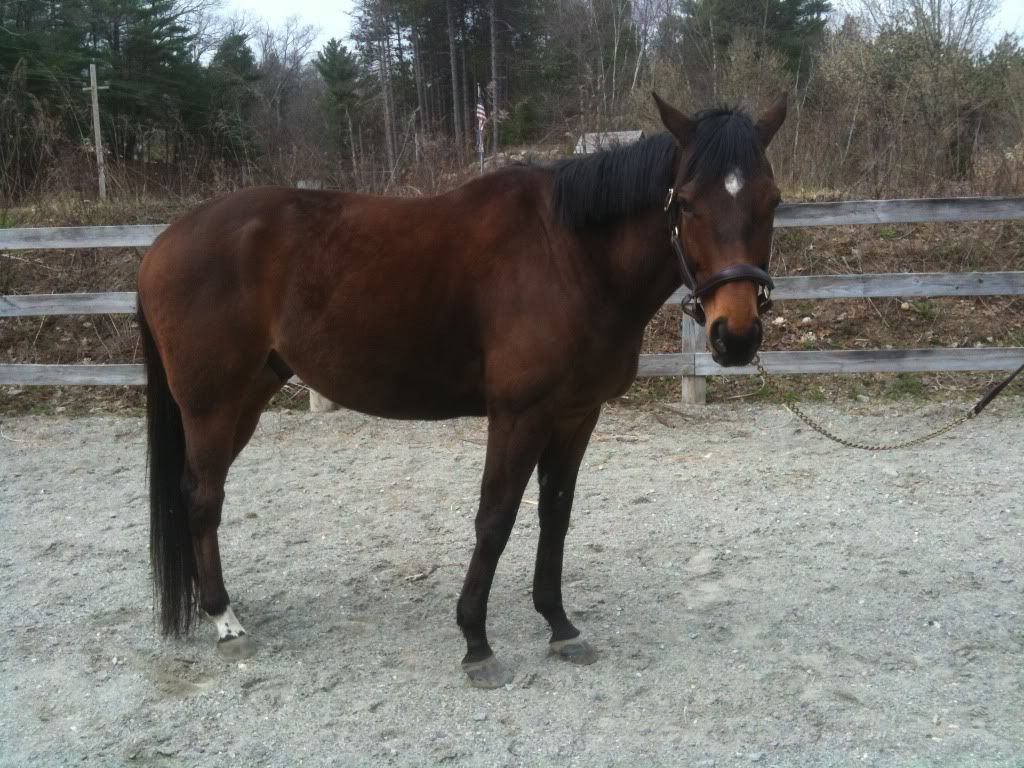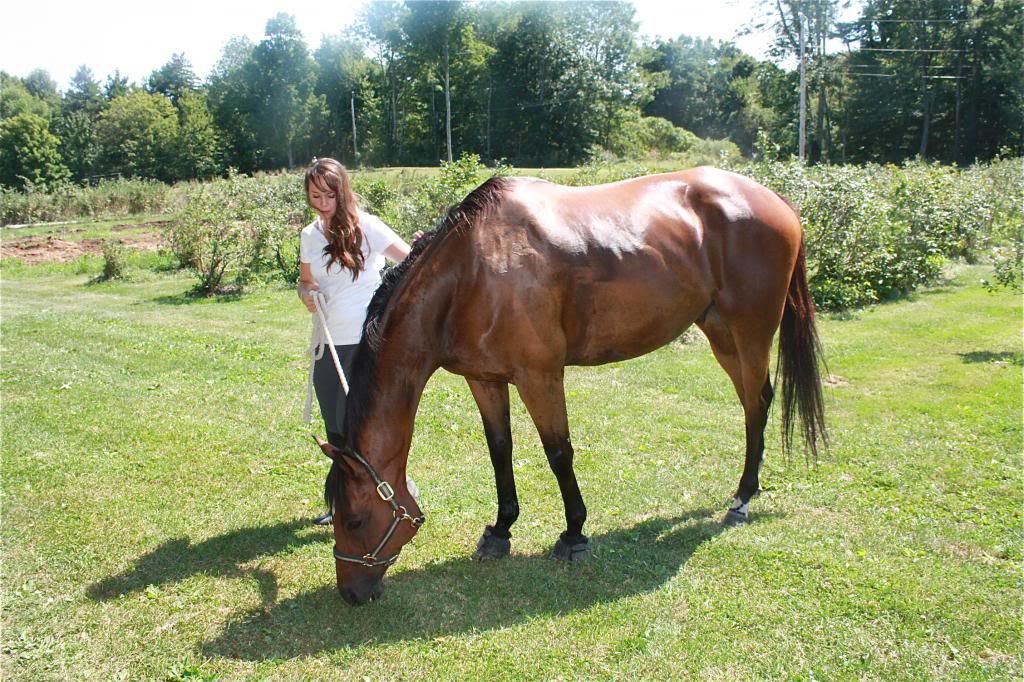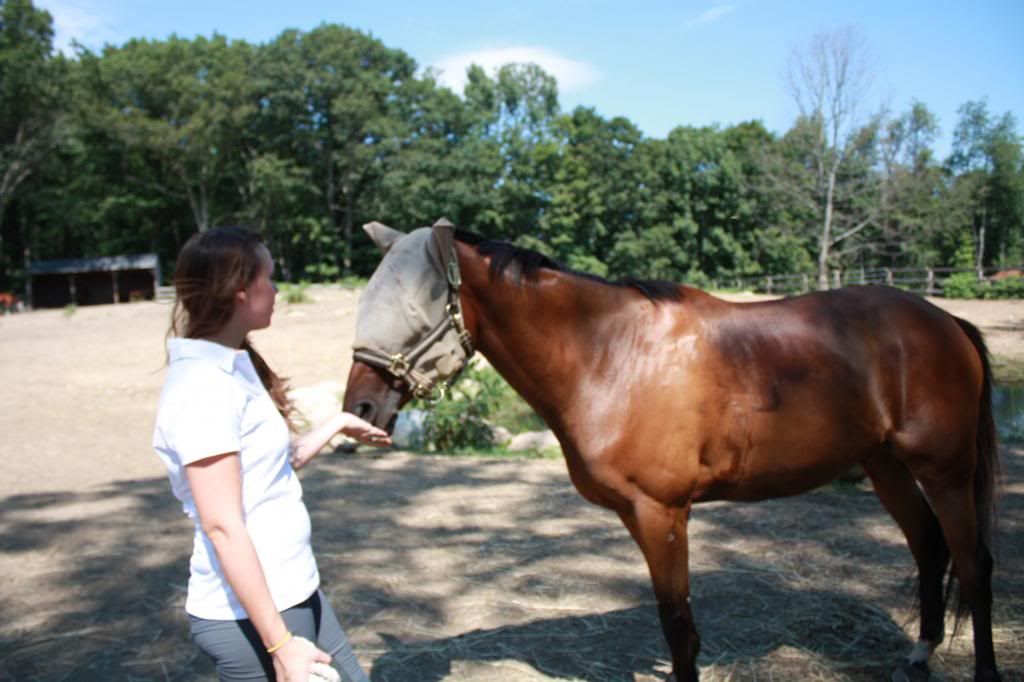 The first two photos are from back in April, the next two photos are from September. Since September he has built a bit more of a topline, but his back pretty much looks the same. He's a 15.3h TB that I'm currently riding in a changeable gullet Collegiate Diploma in the medium gullet with a Back on Track pad under it. I had a saddle fitter out back in August and the saddle fitter said my horse was unevenly balanced so she basically unbalanced the flocking in my saddle to balance it, if that makes sense!! He moved much better for a few months and built up a good amount of muscle, but now the back of the saddle is not making even contact with his back and is rocking on him. Today he really objected to moving out and I won't ride him until I find a better fitted saddle. The chiro has been out numerous times for adjustments and the massage therapist has been out as well.
I'm not interested in adjusting the flocking in my saddle again as this saddle really doesn't work for me either. It puts me in a strange position and I feel very unbalanced in it, so I can only imagine how my horse feels.
Today I rode my friend's horse in her Wintec 500 and LOVED it. I felt secure, my leg was in the perfect position, but I felt free enough to pop out over some jumps. I've never liked Wintecs before, but this saddle just put me in this amazing, centered, balanced, spot. My current saddle is a 17, but hers is a 16.5...Could this size difference make a BIG difference in how I felt?
I don't want a synthetic saddle for my horse but I'm not really sure what I want. I've gone to all the tack stores and sat in numerous saddles and don't know what's right. I think I like something, but then second guess myself. I'm looking for a saddle with a semi-deep seat, somewhat forward flap (5'7 with a long femur), "sticky" leather (my collegiate is so very slippery), and wool flocking for the adjustments that I'm sure will need to be made after purchase. I do low level eventing, jumping at 3ish, lots of hunter paces, and lots of long trail rides. My current saddle fitter can't get out for at least a month. I sat in an Ainsley Chester today (didn't like it), and an Amerigo Vega (don't think I like it). I have a call in to my local Stubben rep to try some of their saddles. I've been searching Ebay for something that could possibly work. My horse is in Southern NH.
Any other rep/saddle fitter suggestions would be very helpful! My budget is $3000ish, with wiggle room for the perfect saddle.
I guess I just don't know where to start.