Hey guys! I'm brand new here. I am a hunter queen and am still showing my 12 year old OTTB in the Amateur Owner hunters. However, when I went to college in Starkville, MS, I left my show horse with my trainer, and brought my retired XL pony to play with to keep my leg strong.
So...I unretired him (14.3 blue roan QH who is 18 years old), got him back in shape, and started jumping him again. Turns out he really likes jumping still and of course I do. So the barn I am at is an eventing barn, and I started playing around on some banks and log jumps with my trainer, and it turns out he's pretty darn good at XC. He's a natural at SJ, as I did him up to the 3' hunter and 3'3'' jumpers back in the day. Dressage has been an issue but we are using a new bit and getting much better
Here's the problem: His last year to compete was in 2007 and the little girl who was showing him broke his confidence. He can be a little squirrely coming up to obstacles XC. we are only showing BN and he was clear the last time when we were at Chatt Hills.
however, he is even more freaked at "ponds" we have to go to. at pine top, it took up 15 minutes to actually get through. once he puts his front feet in, he's hunky dory. Any tips on how to get him to start believing in himself a little more? any get through the water without a spectacle?
isn't he cute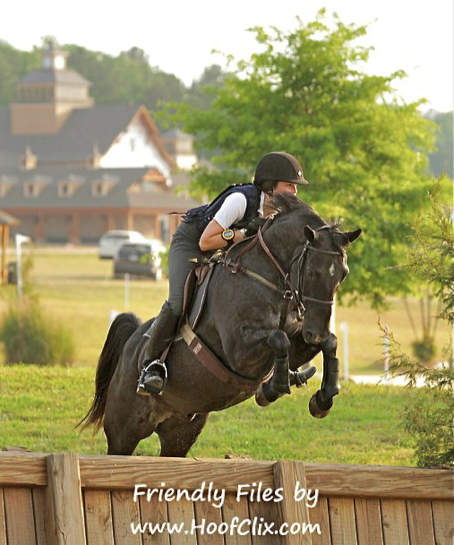 you can totally tell i'm a hunter at heart :/ but ive gotten a little addicted after just 2 events!