OK, first horse trial is looming in TWO DAYS!!!!!!!!! Super excited.
Just want to make sure of one or 2 things.
For dressage, I have a plain white square pad with a monogram: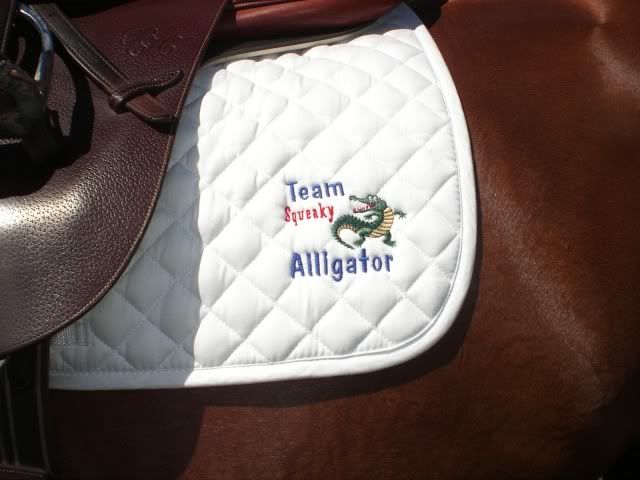 I read the rule book ... twice. Didn't say anything (that I could find) about monograms. Is my pad fine?
Also, the whole dressage bit thing is giving me fits. I've nixed the idea of showing in the bit I've been using for quite awhile because it is NOT shown in the appendix of "accepted" bits, and my dressage instructor doesn't know whether it's legal. So I've decided on a plain, single jointed Myler D-ring. It has the curved mouthpiece, and the copper inlays, but no hooks at all.
http://www.toklat.com/dyn_prod.php?p=89-21093&k=88012
Good, right?
I just don't want to have paid a bunch of money to get TE'd. I have ENOUGH to worry about with getting around xc with no "oopsies".
Any last minute advice or words of encouragement are welcome!