This kind of ties in with my how to handle a hyperalert Andalusian horse...but other than personality, I've noticed that I'm just more comfortable on a horse with a long back and lower headset. Are short-backed, upright horses trickier to ride? With the baroque horses, there's not much room between shoulder and hip (well, 22" on mine to be exact), the saddle has to be off her shoulders or she gets fussy and when I get on (especially after riding the QH), sometimes I feel like her neck is in my face or I'm going to flip over the front of her. Seems like my position has be perfectly balanced and relaxed or it irritates her; no such problem on the QH.
You have to understand this horse is incredibly flexible...pix taken by my friend Rena a few years ago says it all: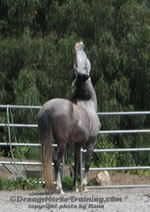 and a really short back: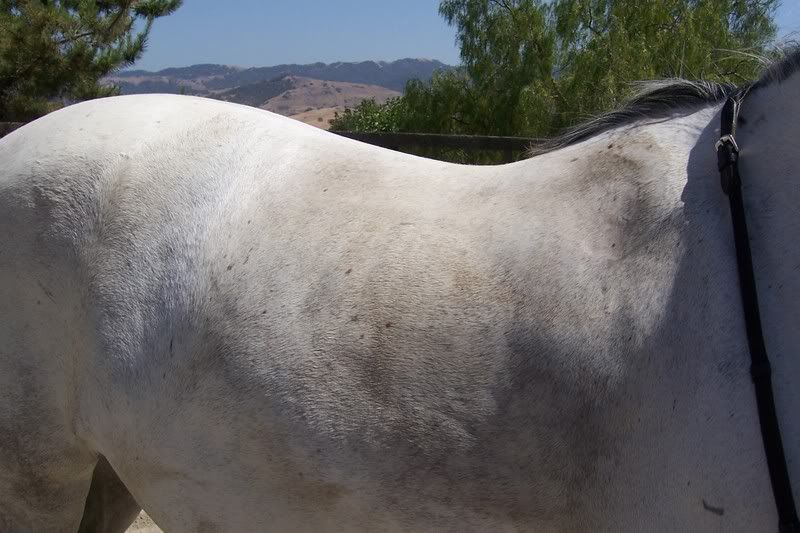 I'm just wondering if any one else has that same feeling. I have to make a decision about this horse at some point.