Well, not my first solo, but one where I trailered my guy out to a place to trail ride instead of riding on the trails around the barn. I got my guy out today in what for our area is considered a very mild winter day, with temps in the low 40s and sunny skies. My usual trail riding buddy has had to get a job, due to the economy, and I haven't found another dependable and knowledgable trail buddy. So, knowing my guy is fairly good by himself, I trailered him to an open space of around 136 acres and nice trails. I only met two people walking dogs. The pictures aren't anything special, but I'm just so proud of both me and my horse. If I'm not too tired, I might go out again tomorrow. It's suppose to be even warmer.
This photo shows you some of the damage from the storm Sandy.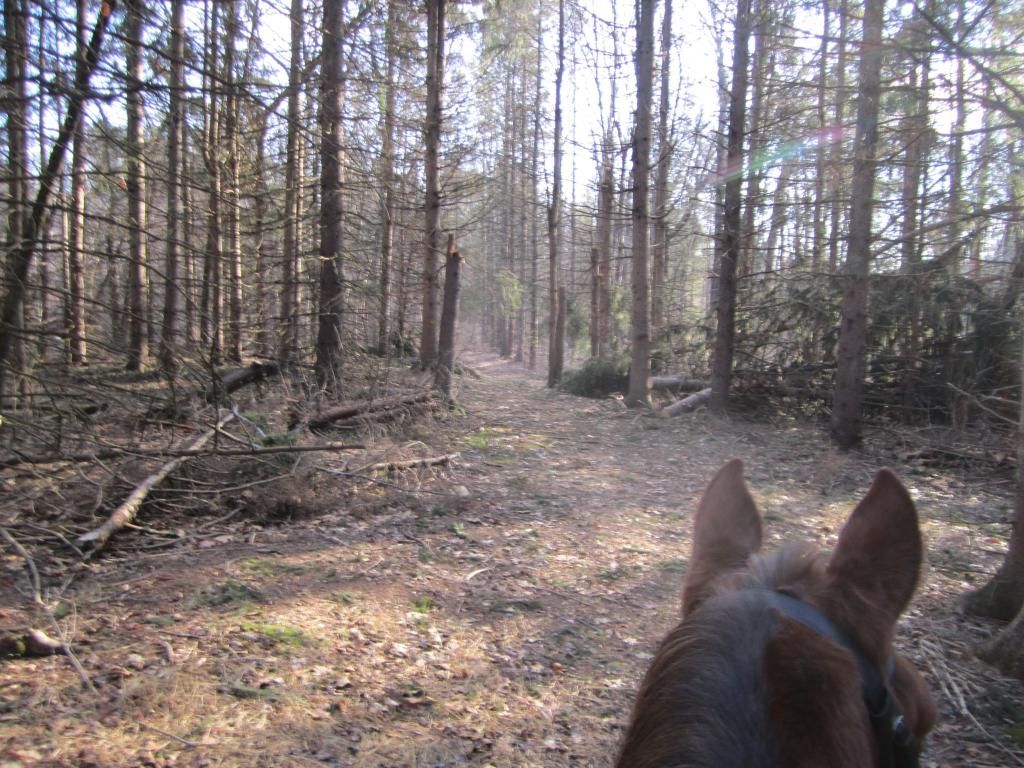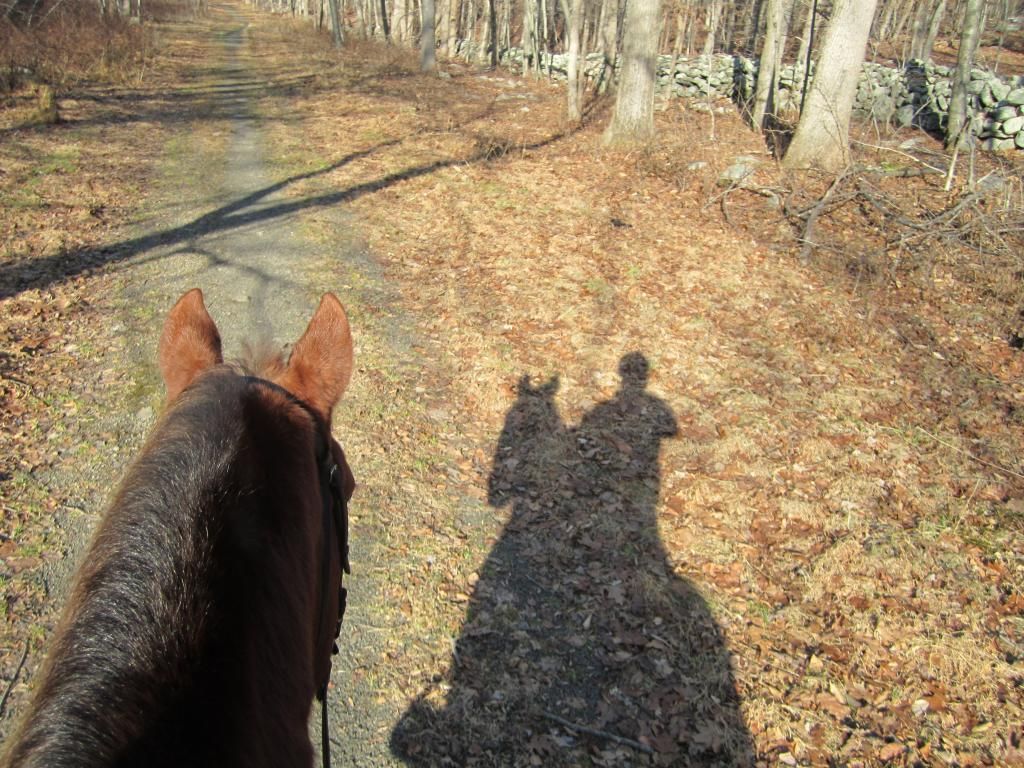 I hope this winter remains mild like it did last year, and maybe and I get out more.
Joan
I did get out the next day and decided to take a few videos. But a few explanations are needed. The first video, I want to apologize for the sniffles, but when it gets cold my nose tends to run, and I wasn't able to pull out a kleenex when I was holding the reins in one hand and the camera in the other. The reference to my BIL, Michael, was because of a FB comment that I went out on the trails alone because I couldn't find anyone to go with me, and even though he is all the way on the other coast, he said he would have. Also, Cote, as I mentioned loves to stop and look quite frequently, and when I'm not with other people, I let him be himself.
http://www.youtube.com/watch?v=Z9j9alR9Xkc
http://www.youtube.com/watch?v=L_G46w9BQ_8
And last:
http://www.youtube.com/watch?v=bKFjDqRC4gc
Enjoy! I did.